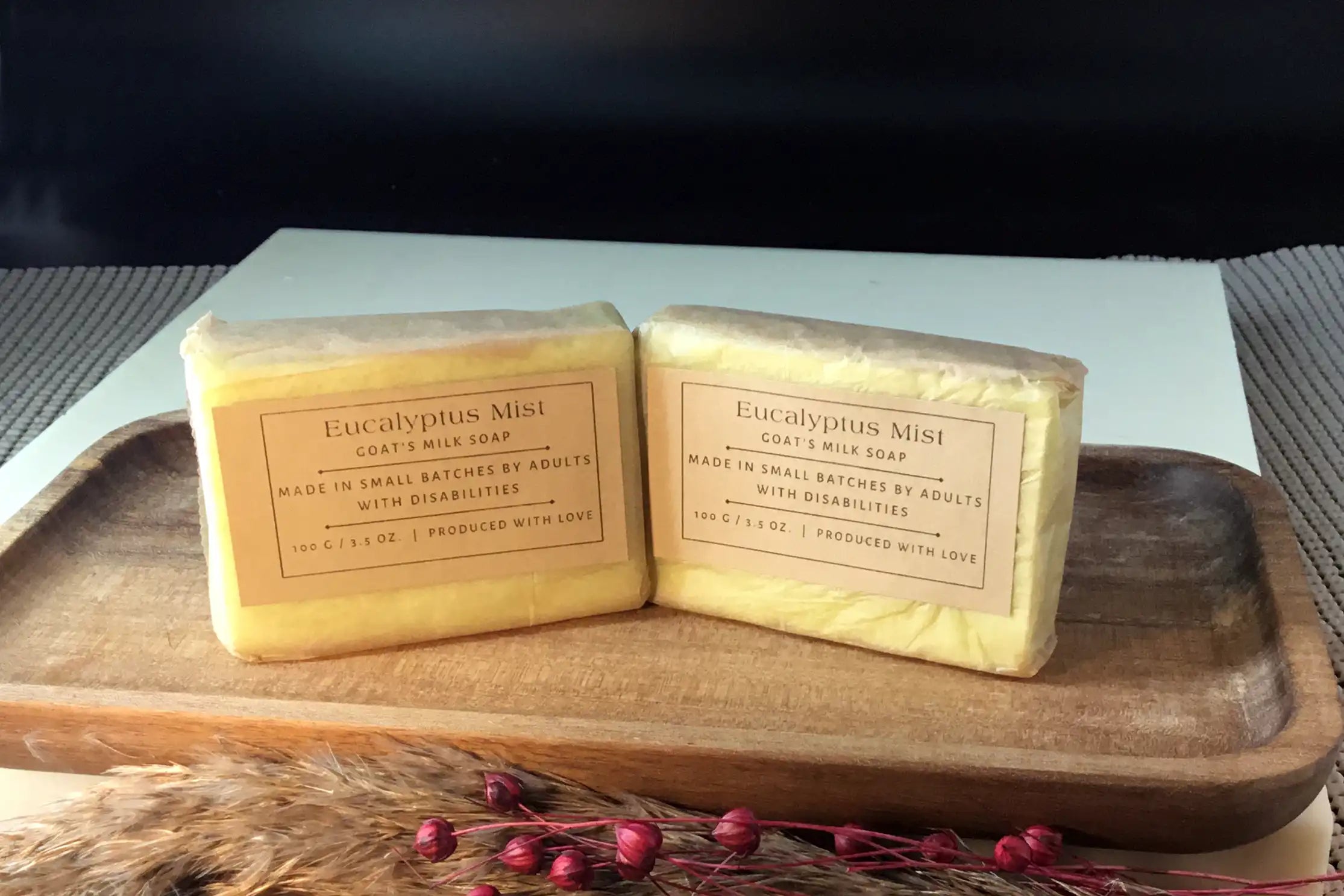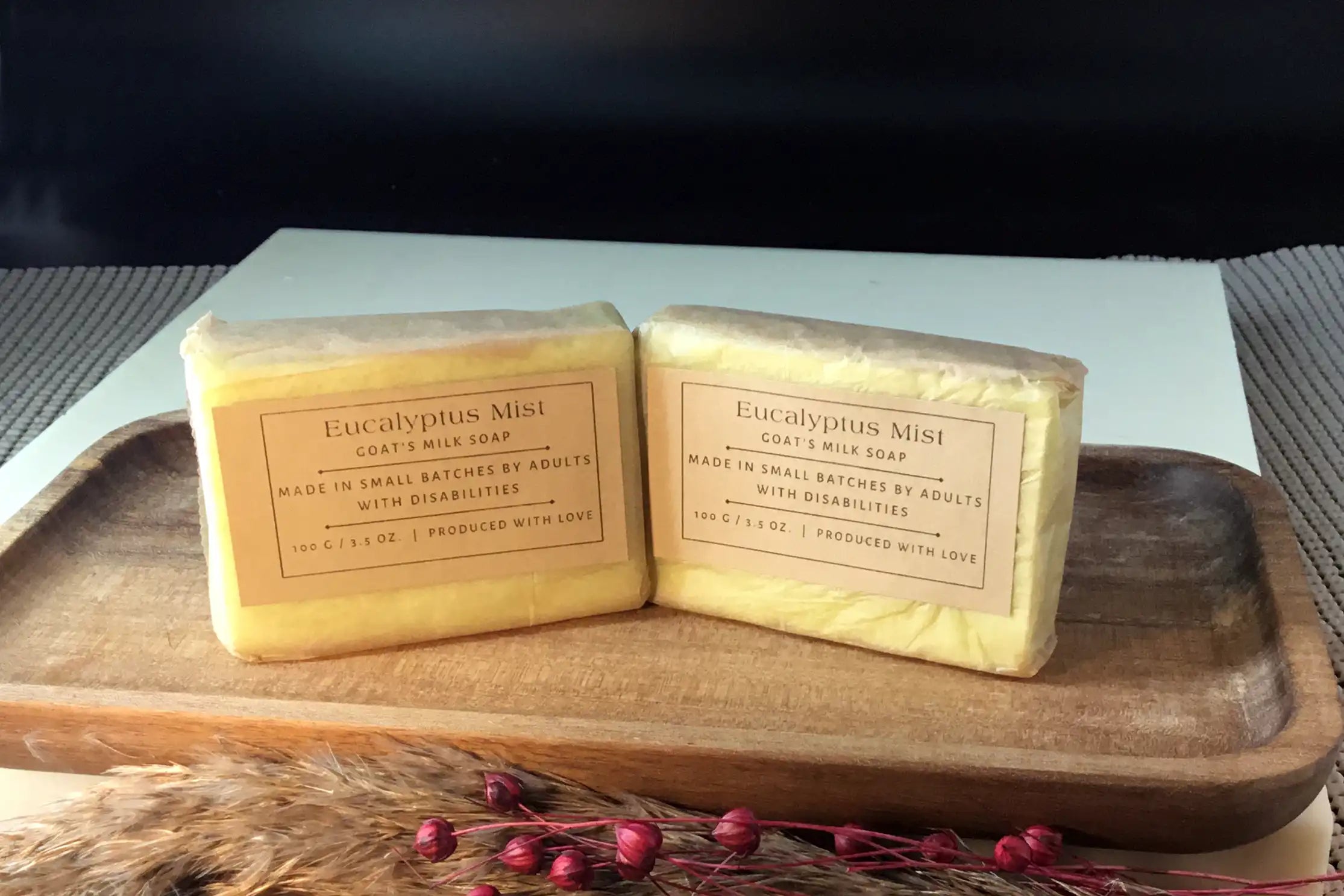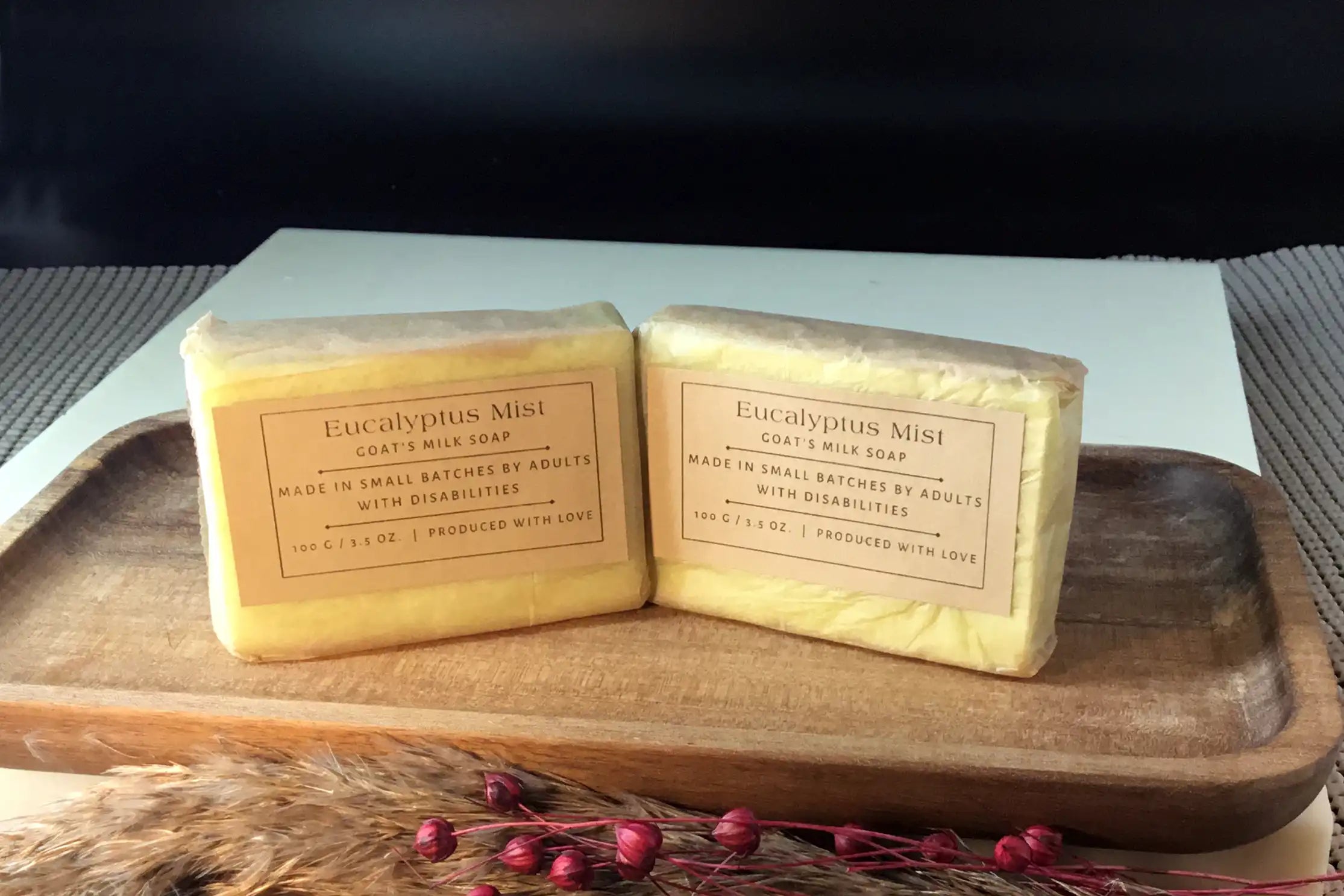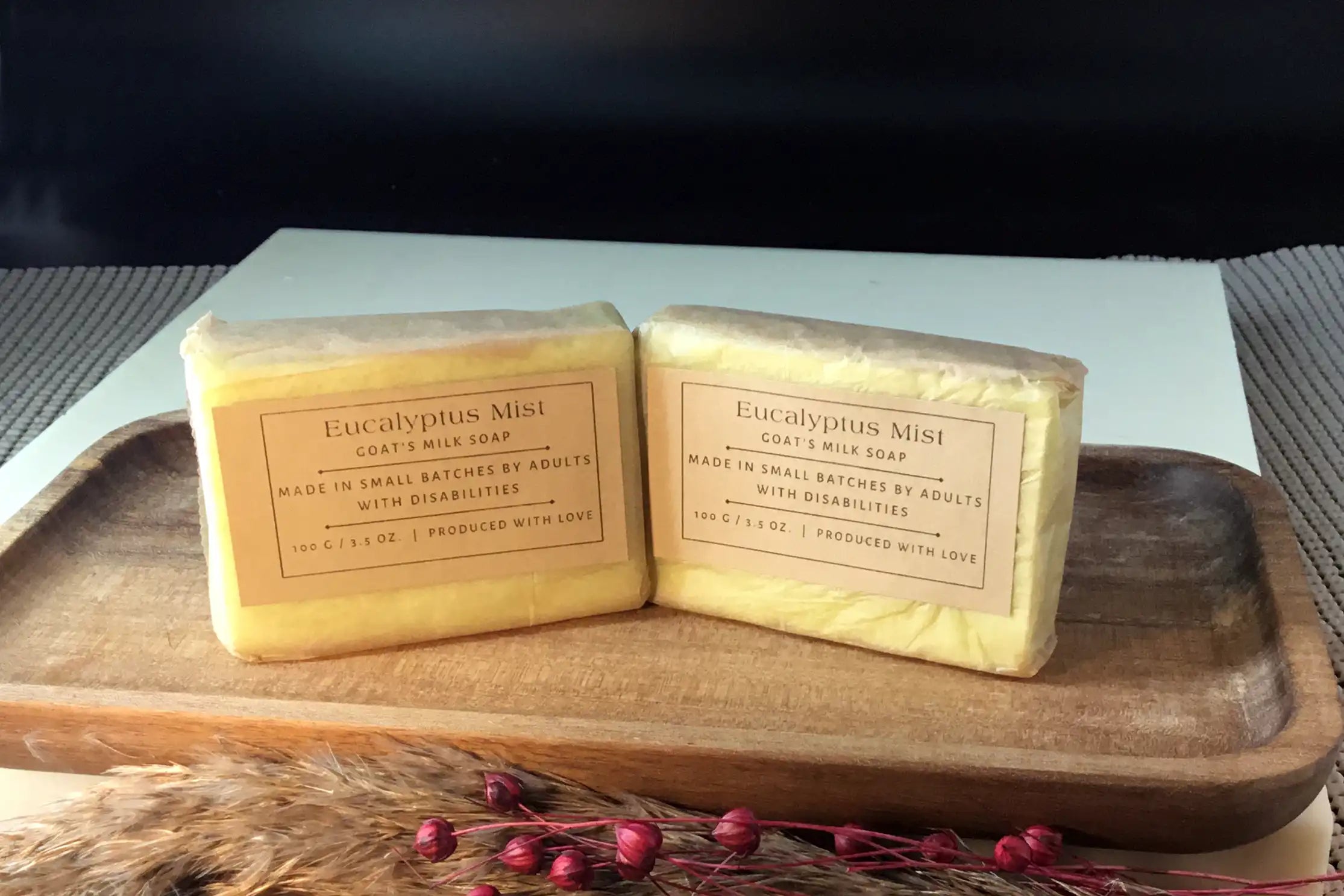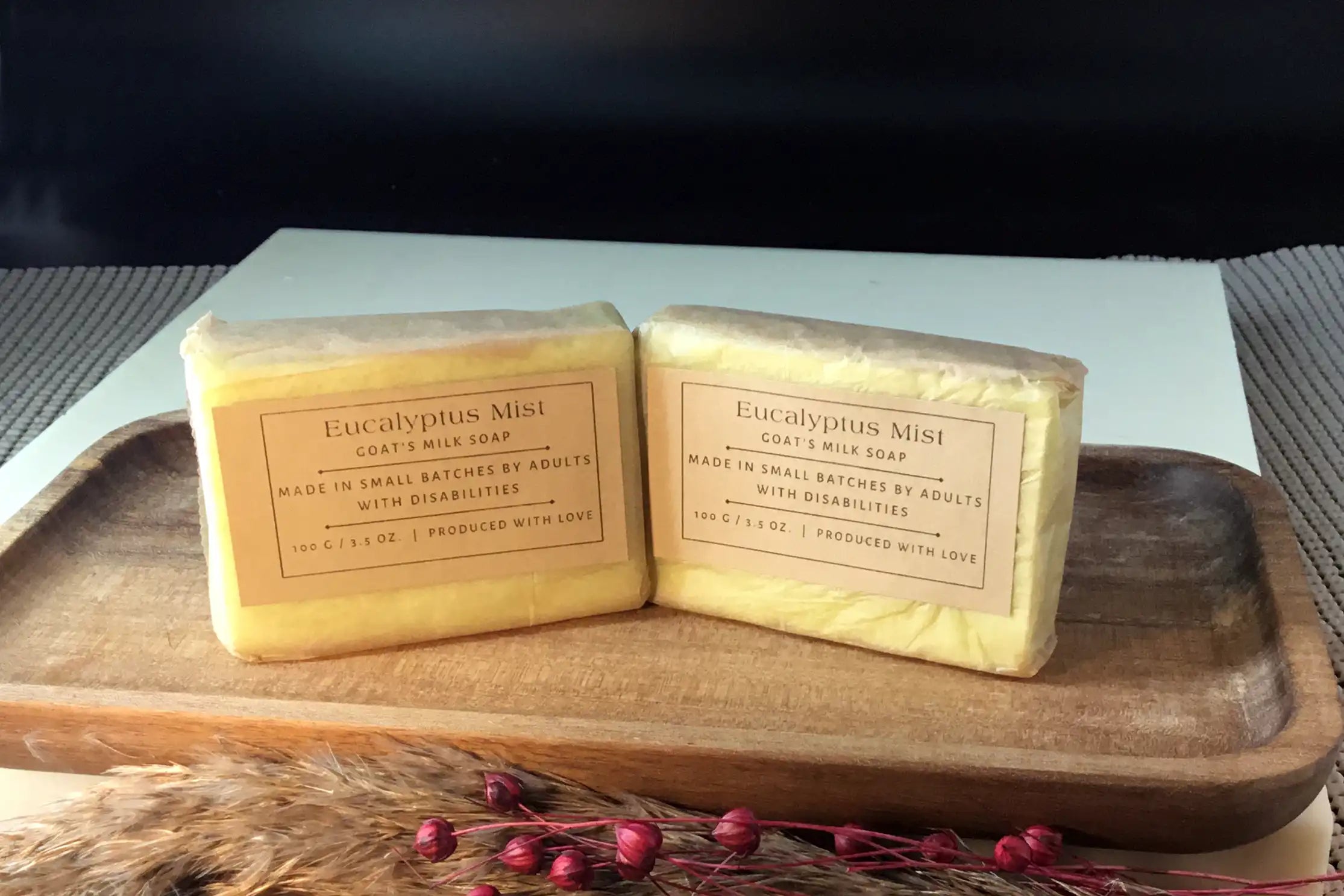 Welcome to the world of Eucalyptus Mist, where worries fade and tranquility takes center stage. 
Indulge in a moment of pure self-care as you inhale the soothing marine and spearmint top notes, gently intertwining with the calming heart of eucalyptus.
Our Eucalyptus Mist soap is crafted with care, incorporating base notes of sea salt, powder, and juniper, to elevate the fragrance to a state of pure relaxation. Feel the stresses of life dissolve as you indulge in the pure bliss of this tranquil aroma. Unwind, relax, and surrender to the refreshing aura of Eucalyptus Mist.