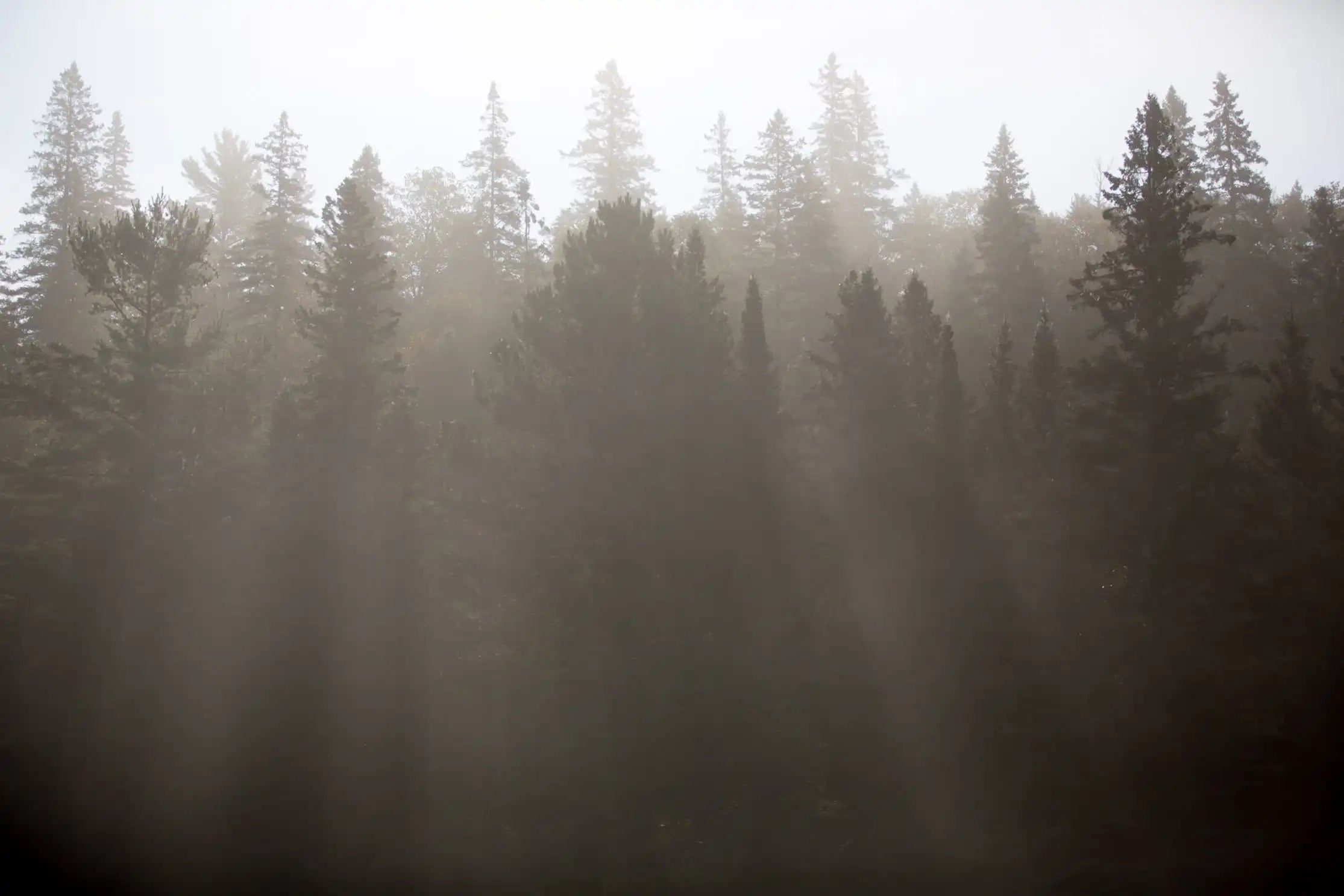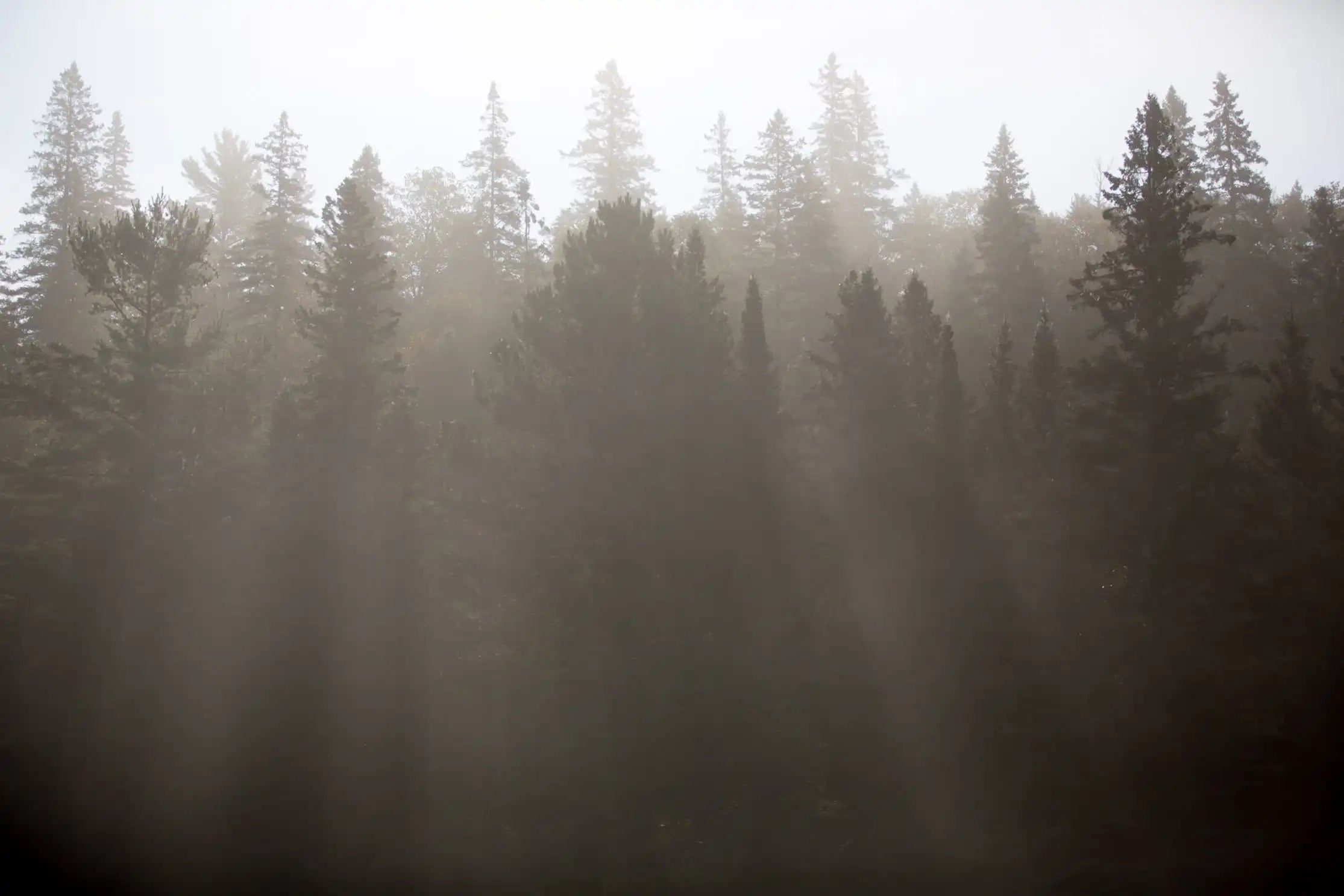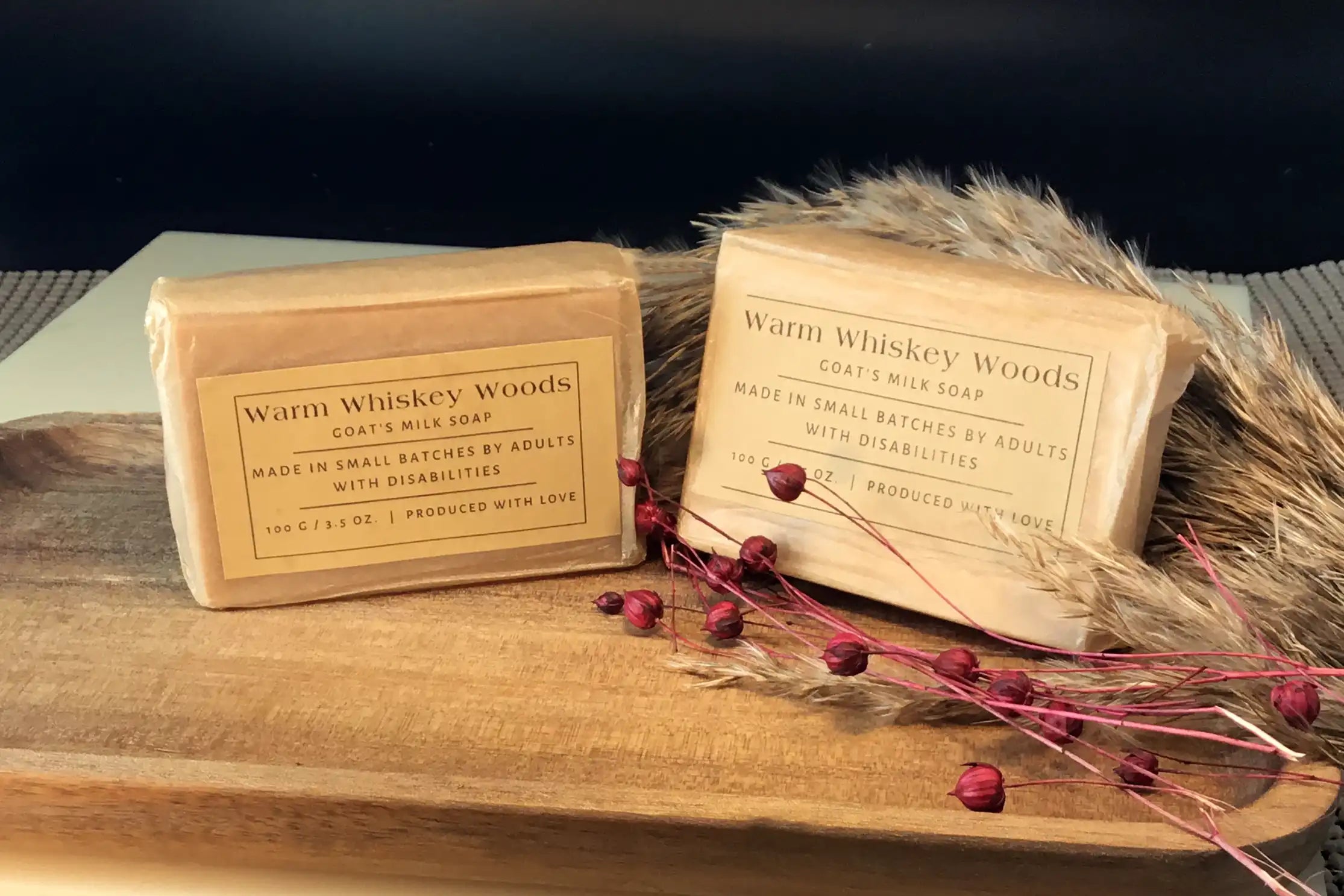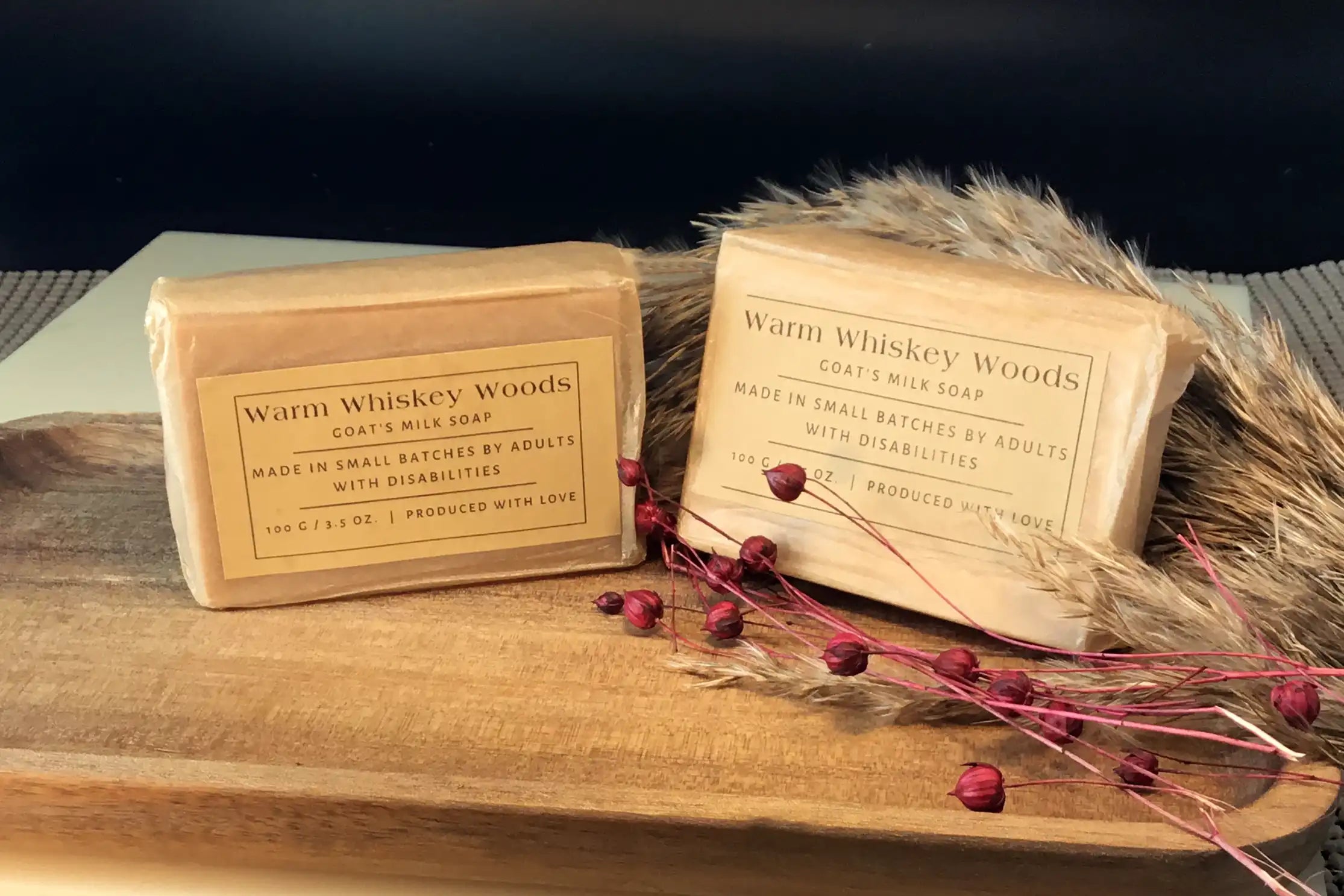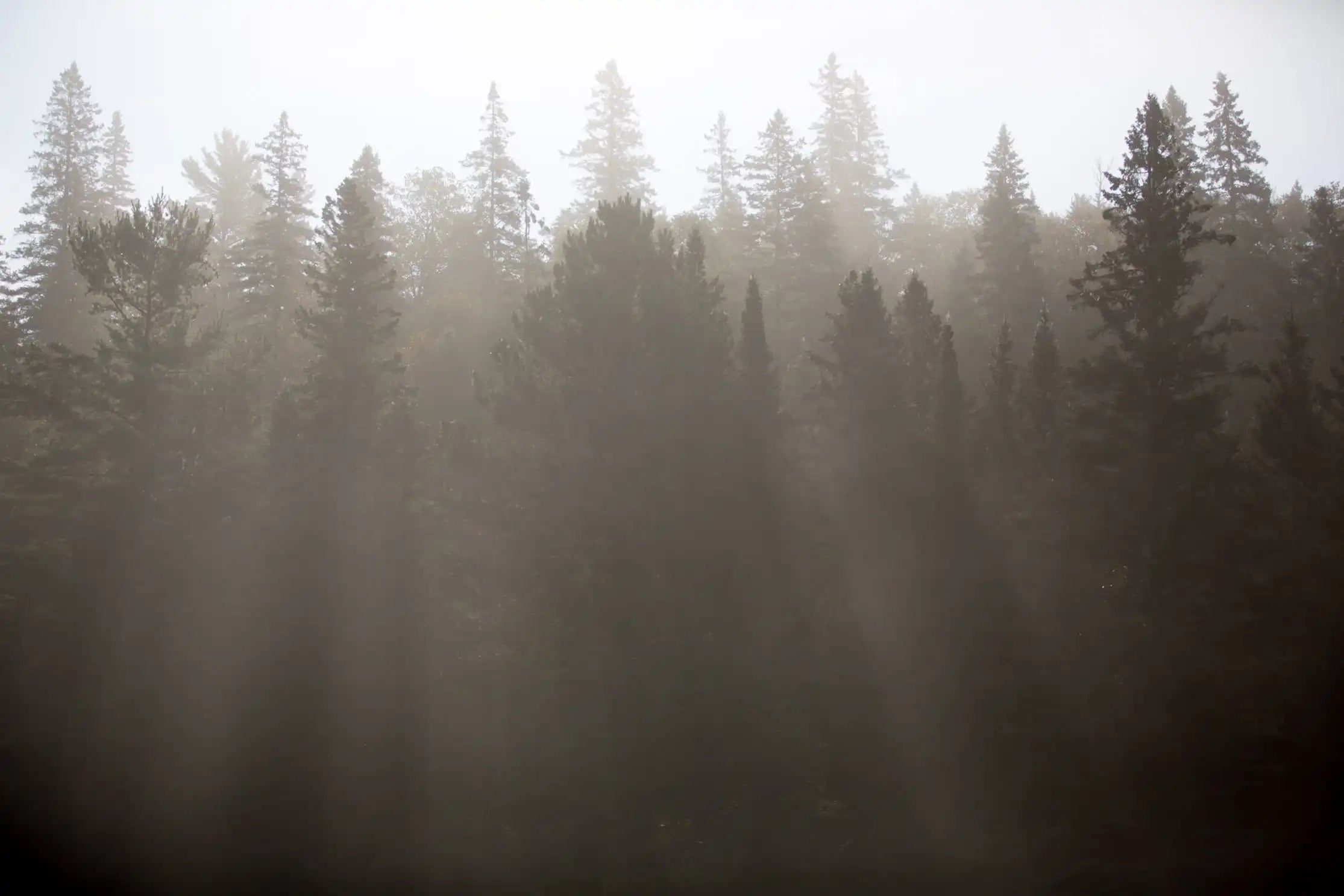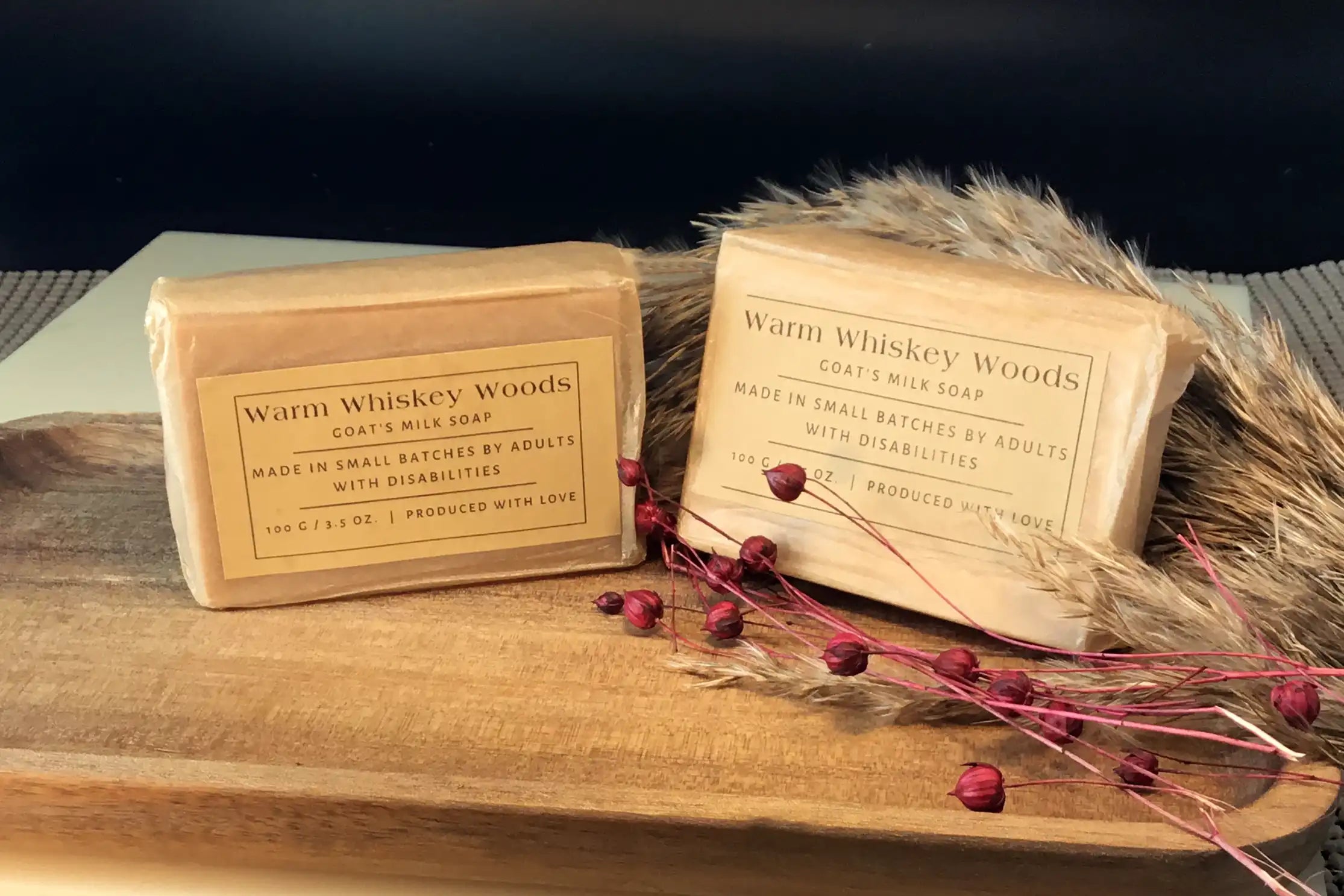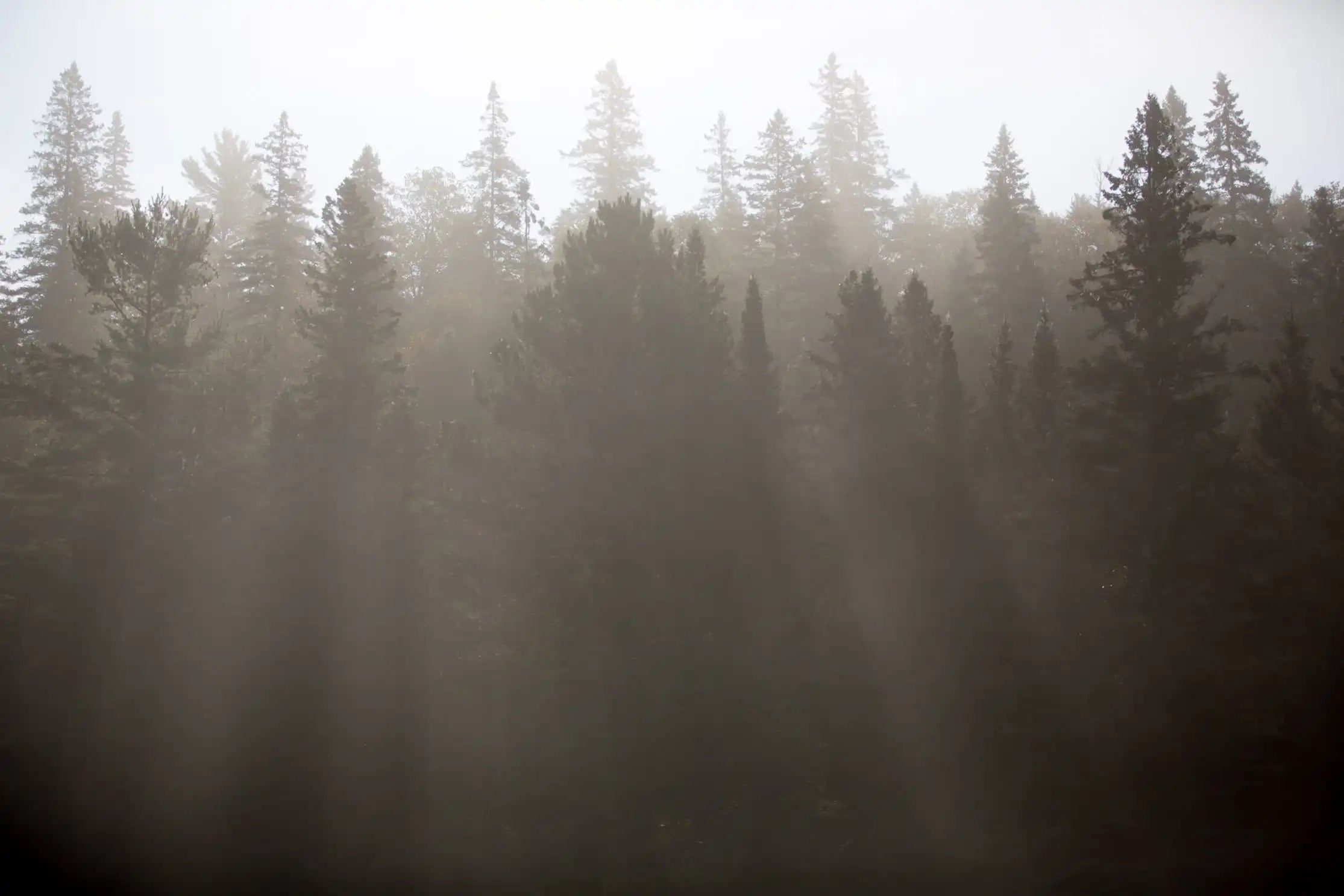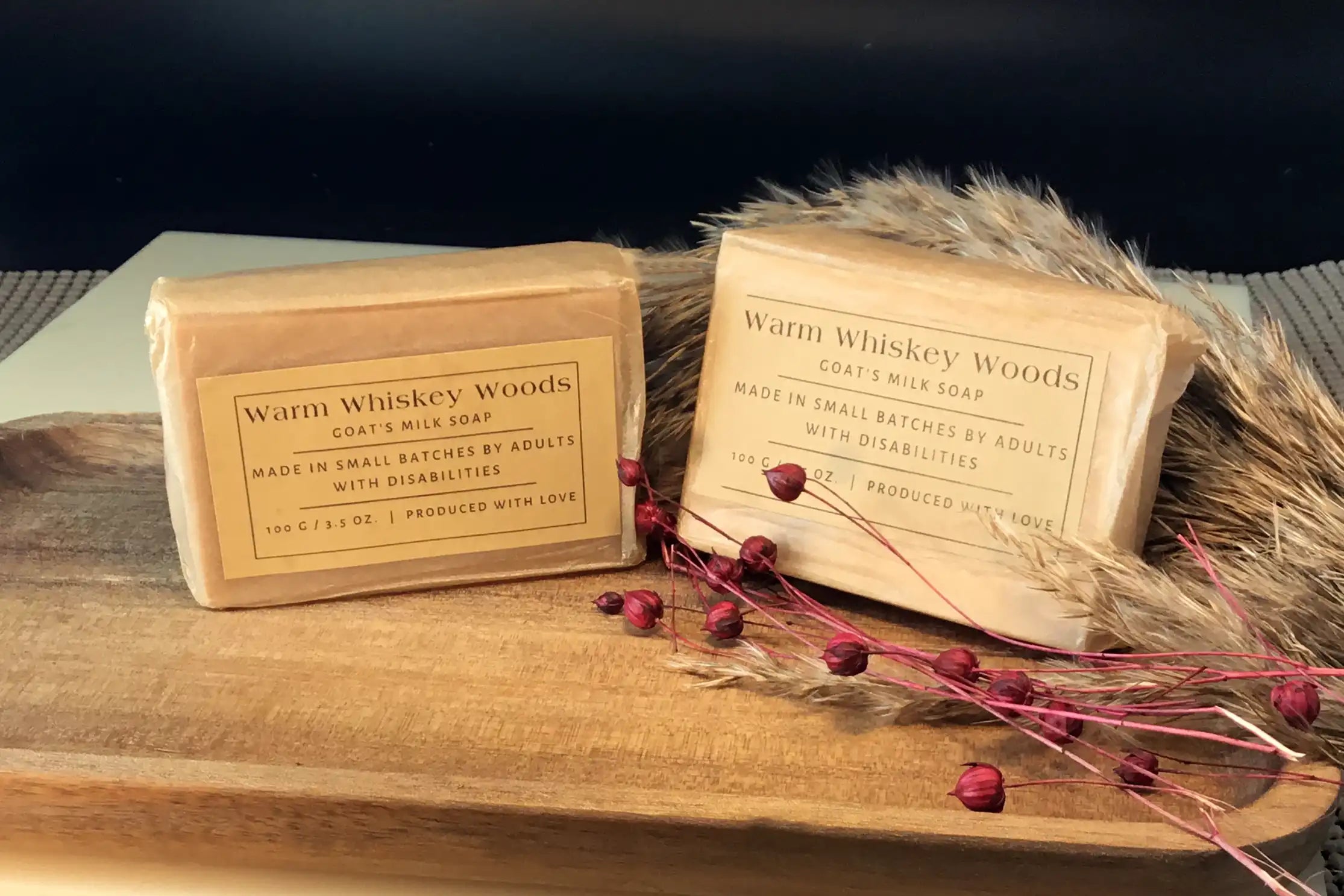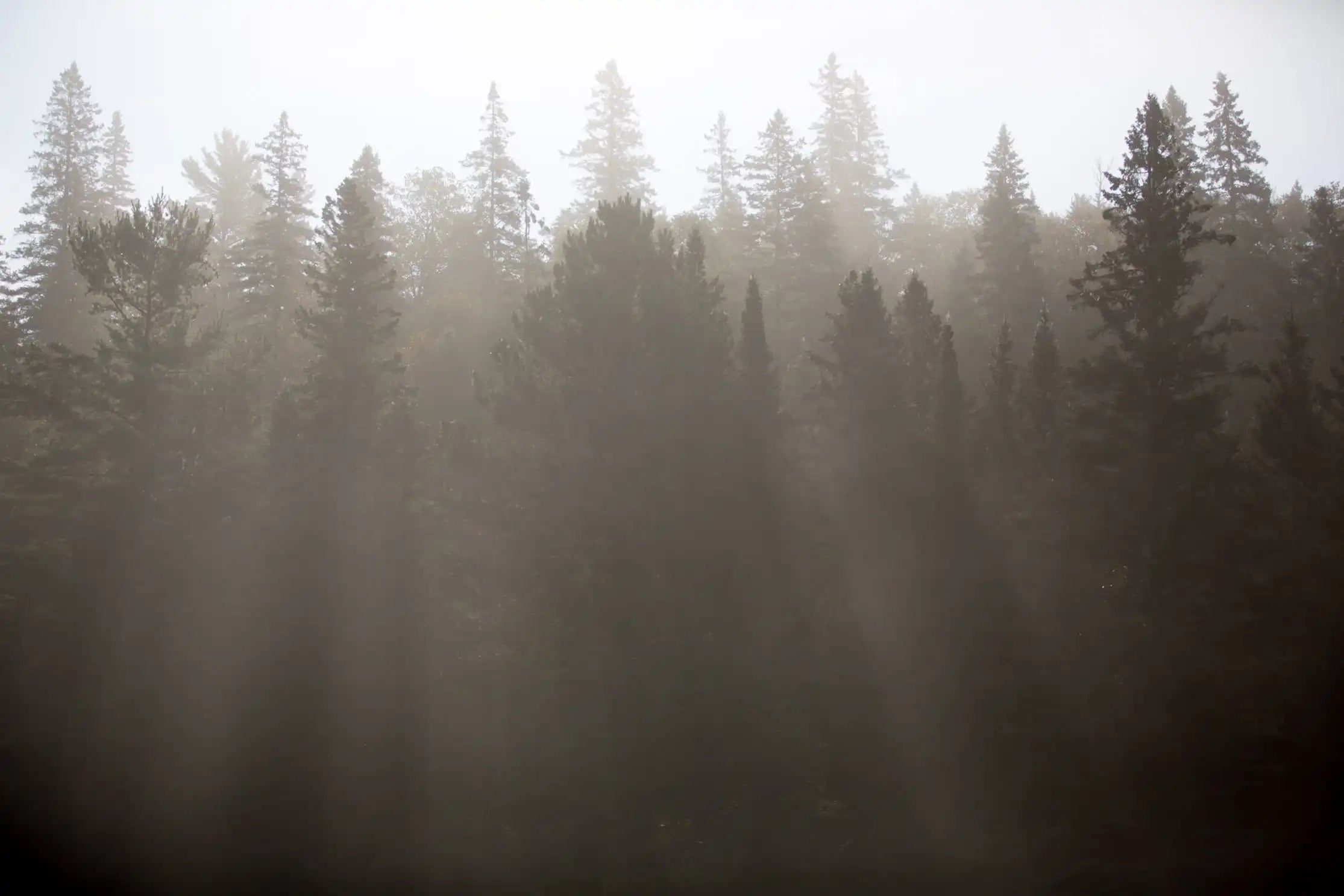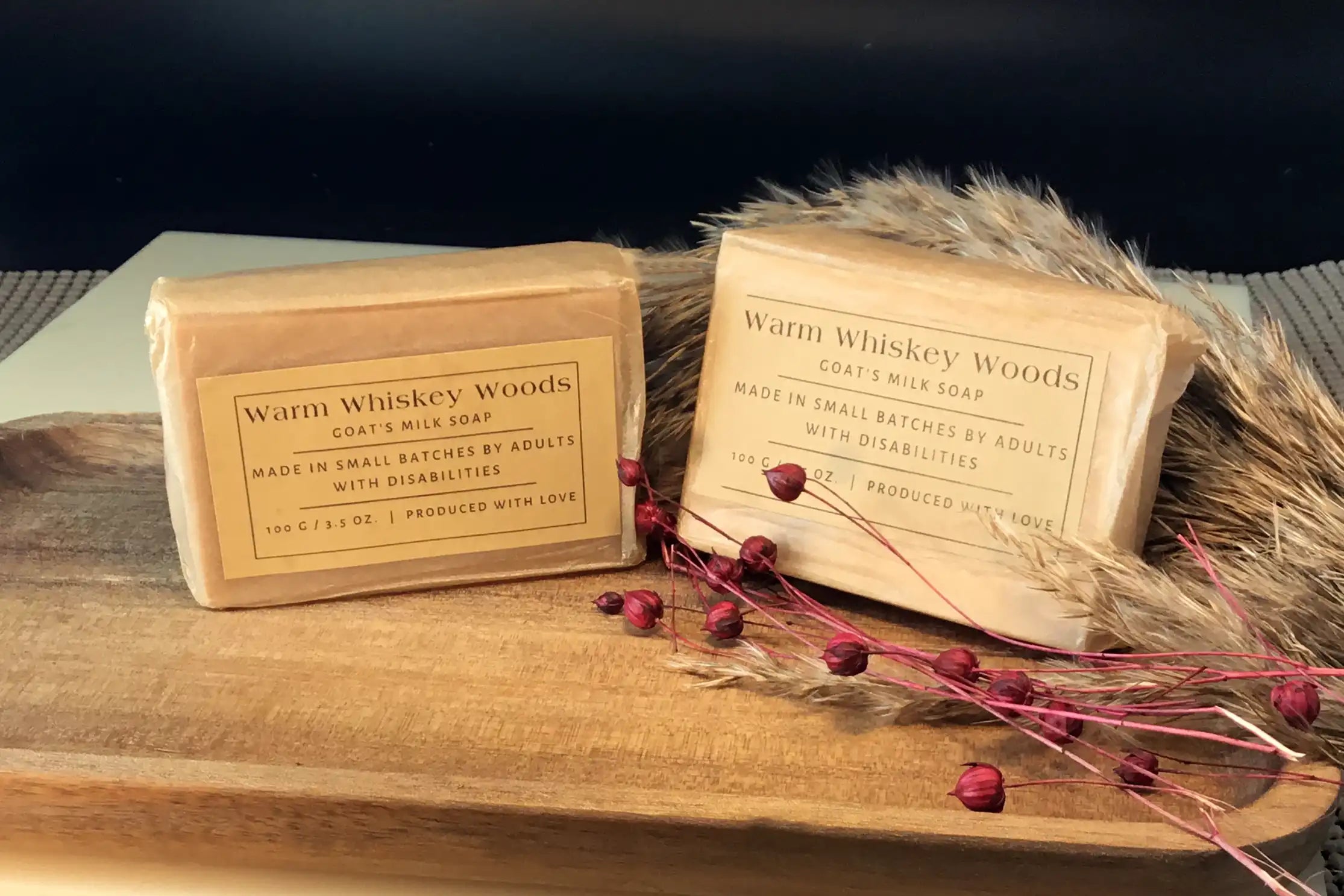 Experience the captivating essence of our Warm Whiskey Woods soap bar, a harmonious fusion of indulgence and nature's finest ingredients. This soap bar envelops your senses in a warm, comforting embrace, transporting you to a tranquil haven.
As the top notes of palm and aloe guide your senses, you are immersed in a heart of oak, delicately brushed by leather and patchouli. This woody symphony dances upon a base of smoke, vanilla, and rich whiskey, offering a luxurious and inviting experience tantalizing the senses.
Infused with the warmth and spice of natural essential oils, including cassia leaf, clove leaf, ginger root, and grape leaf, our Warm Whiskey Woods soap bar creates an ambiance of pure relaxation. It sets the perfect tone for your bathing ritual.