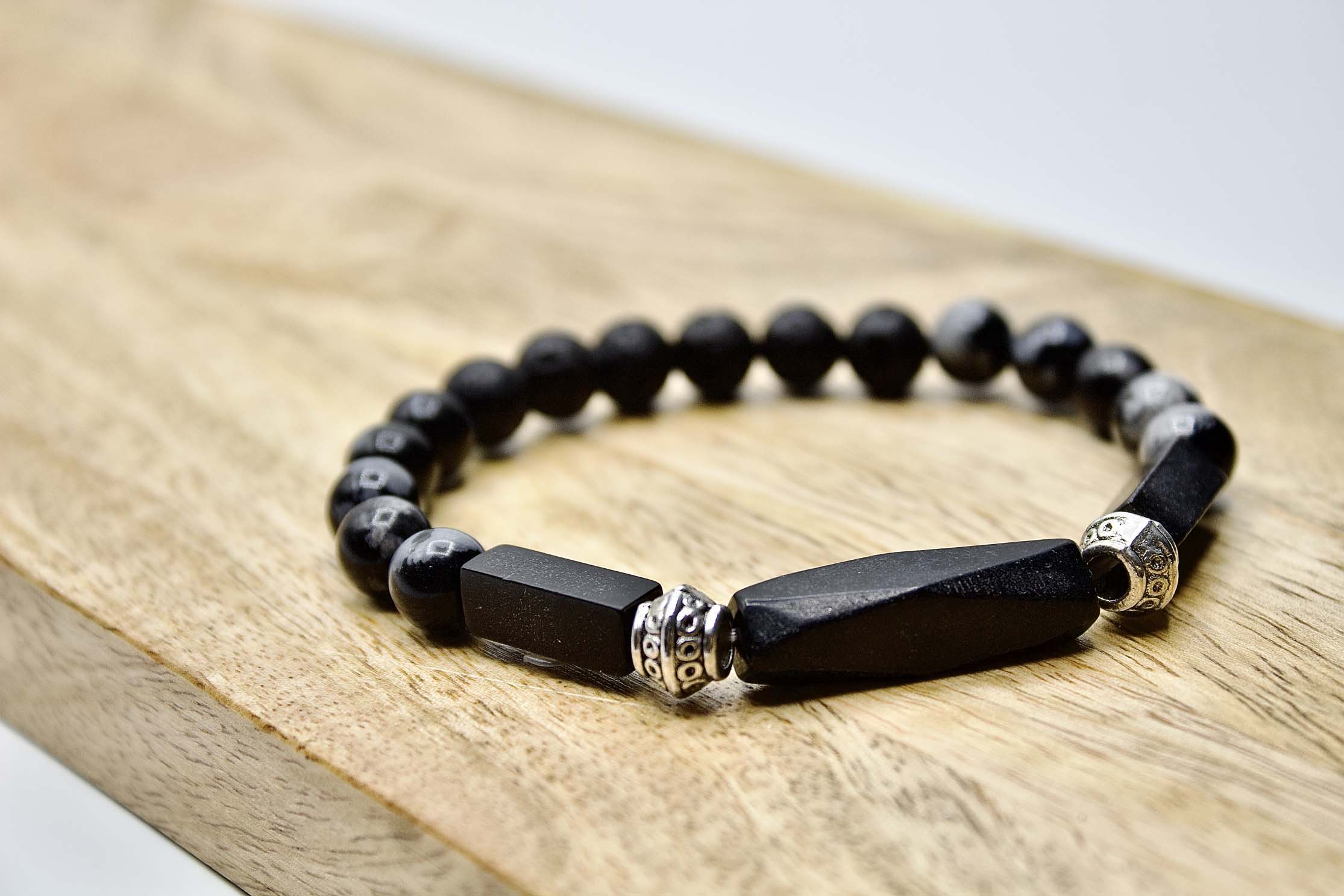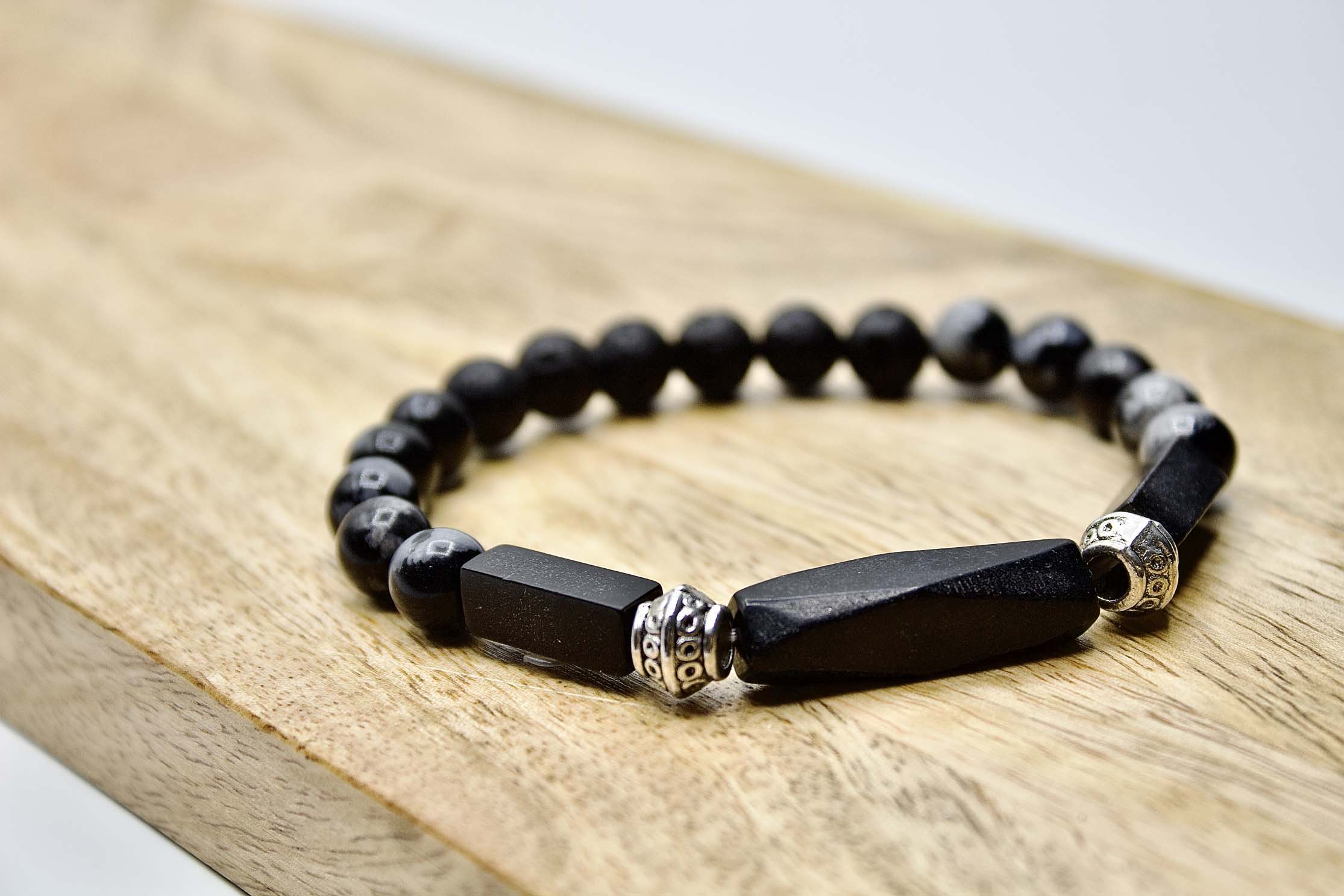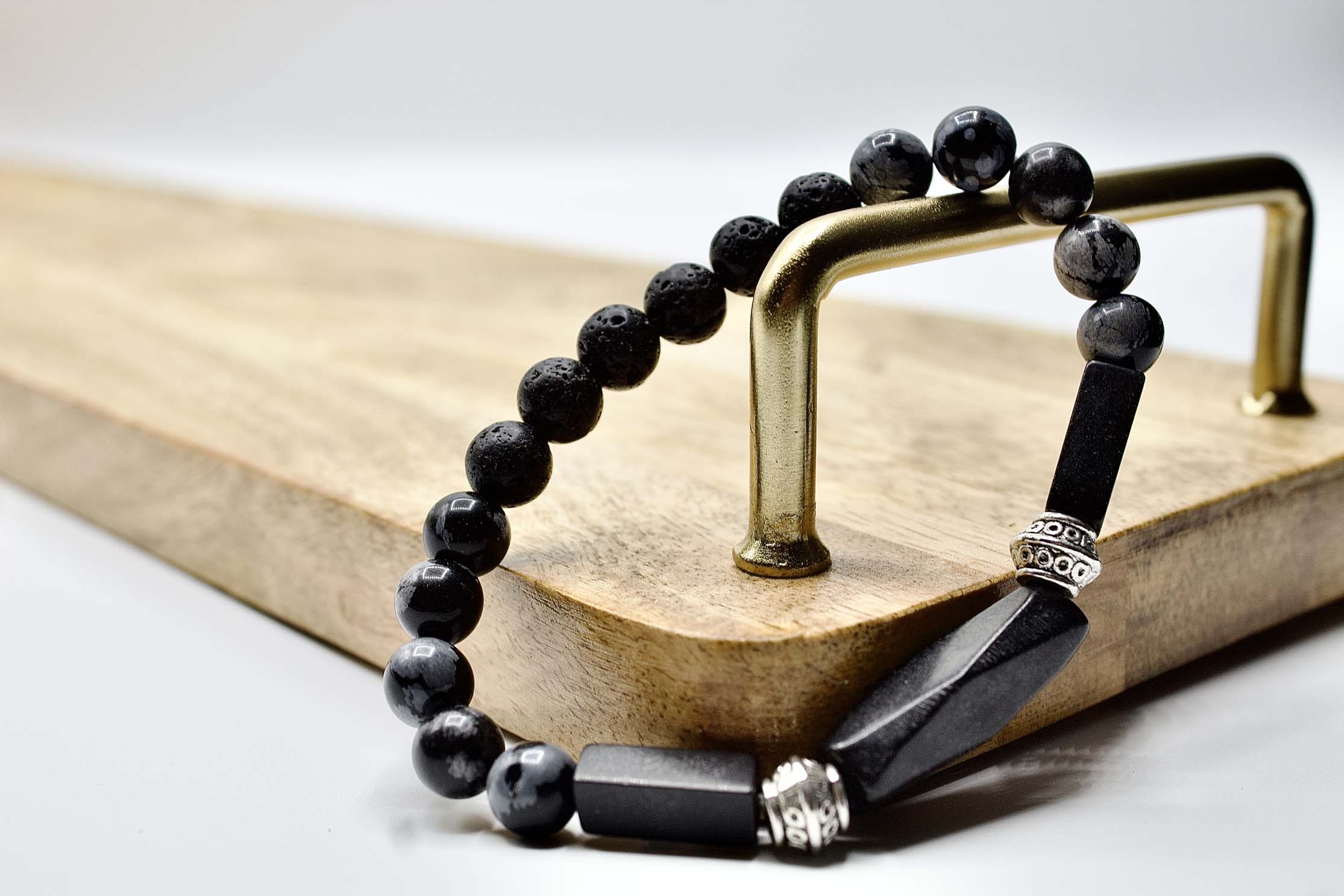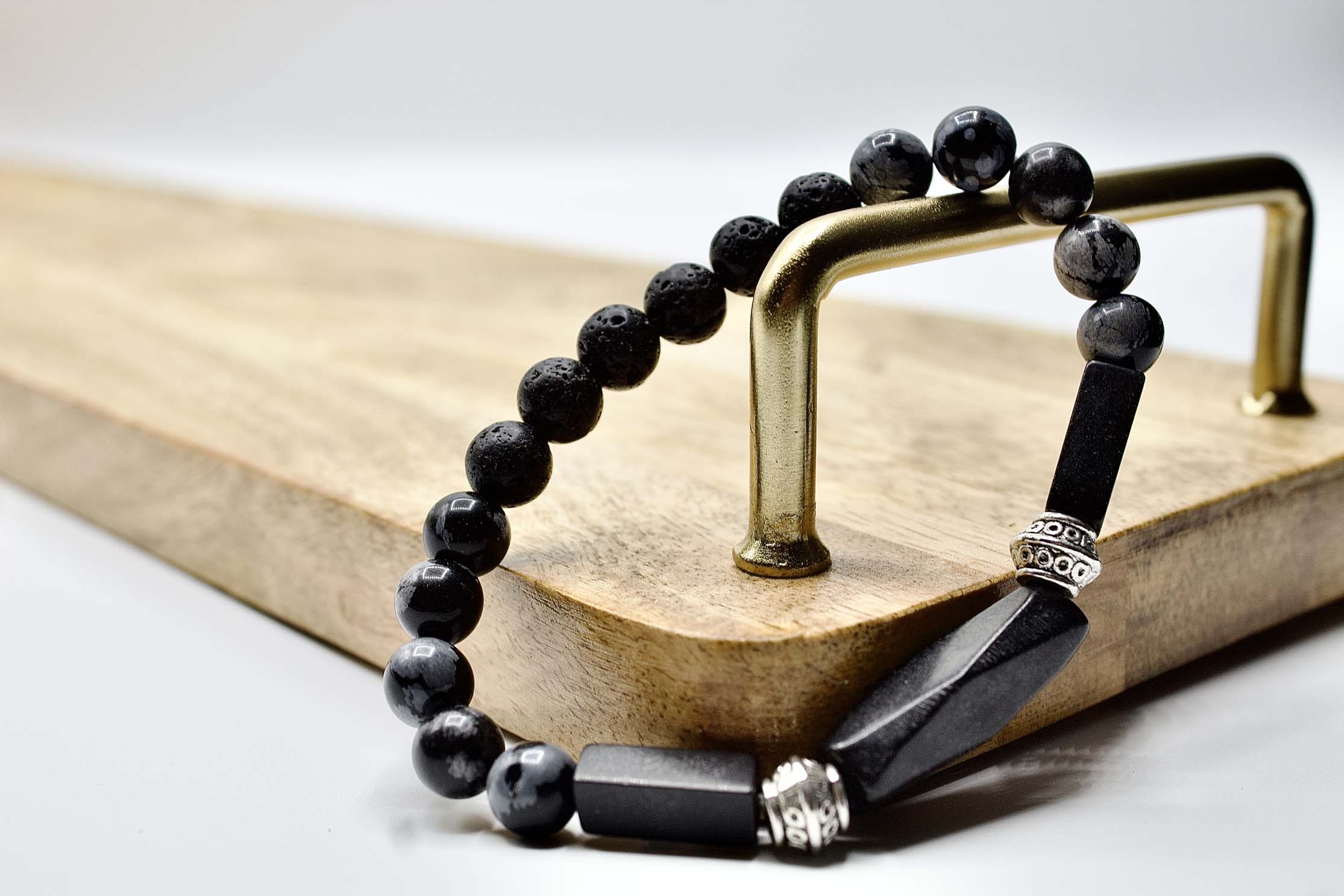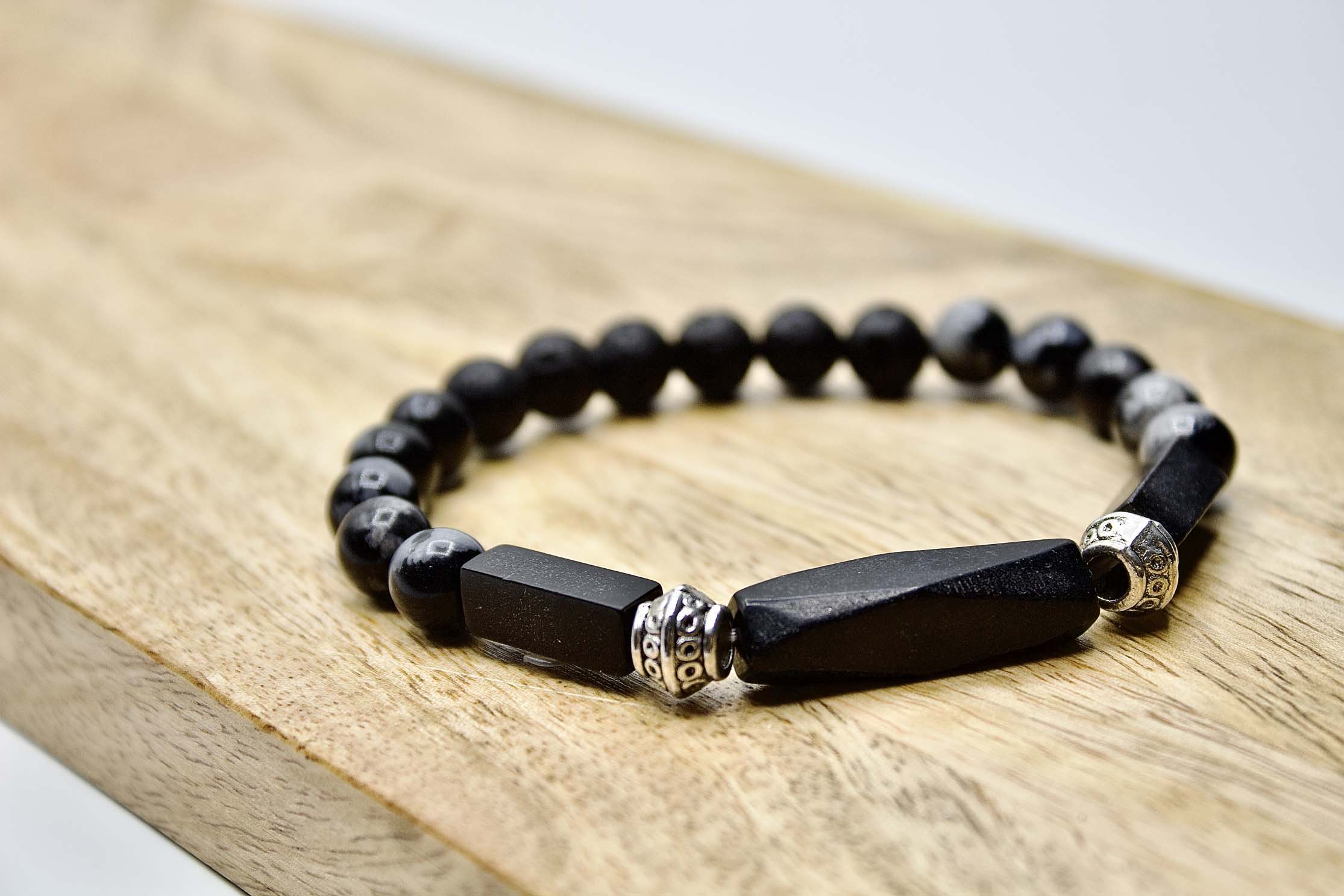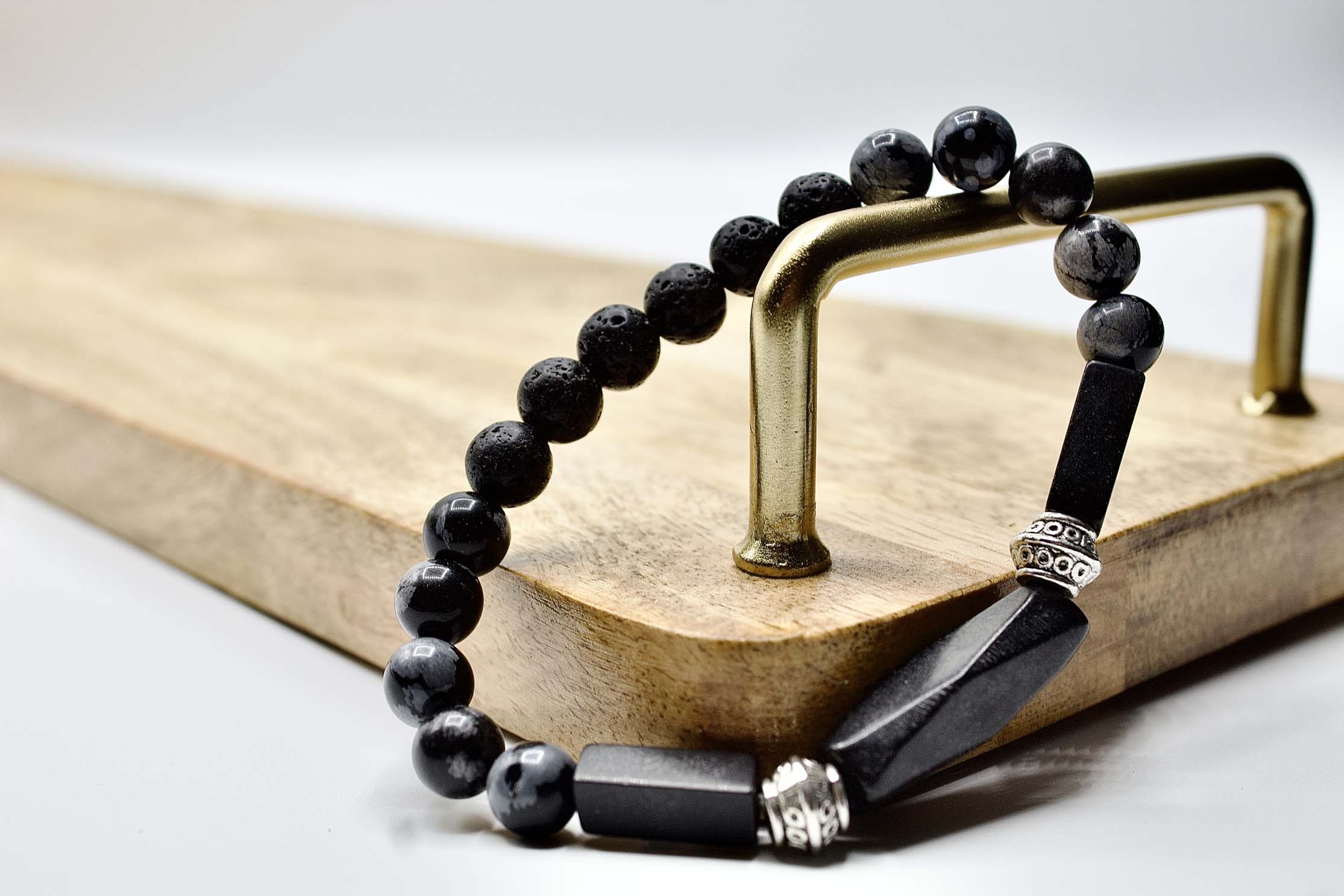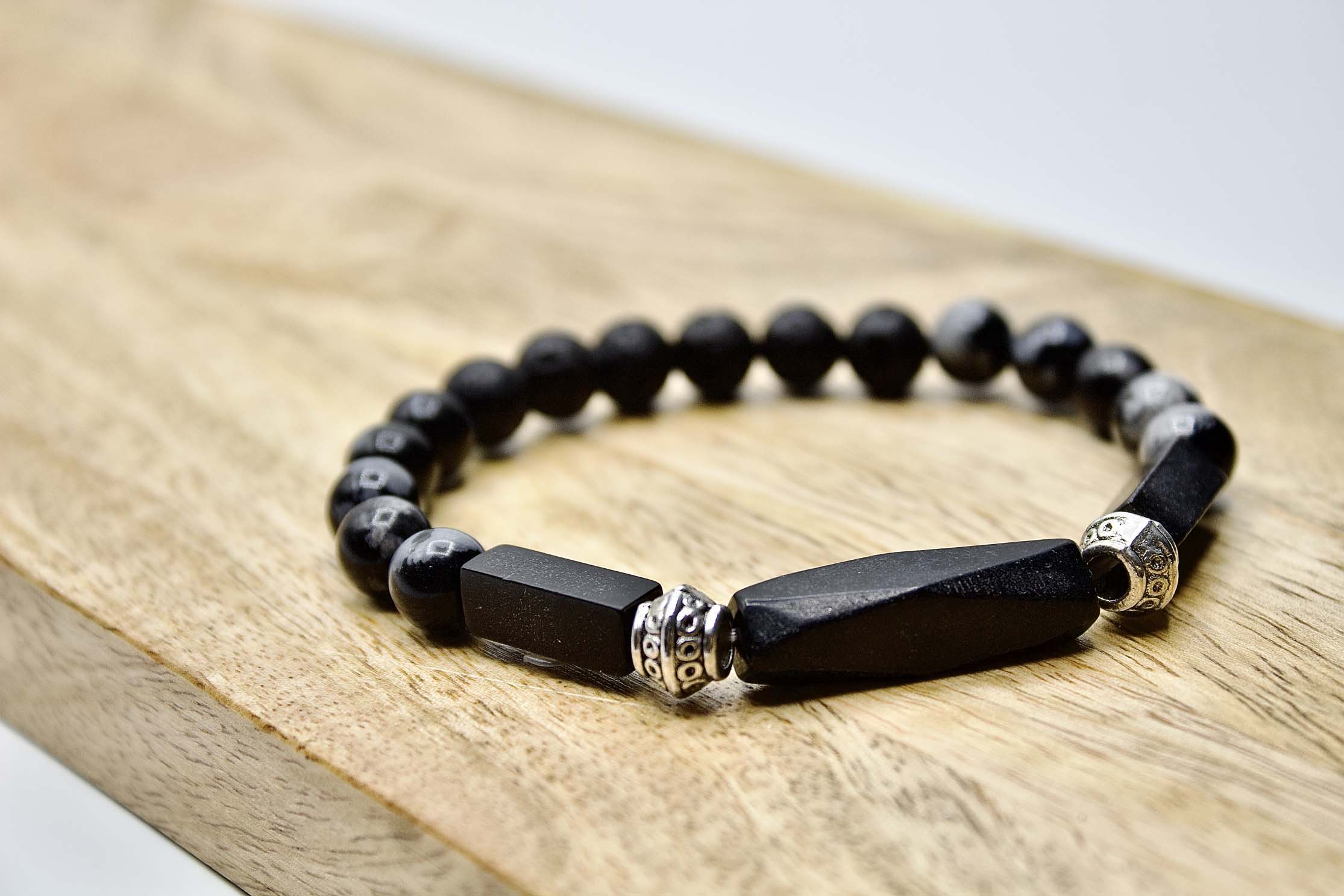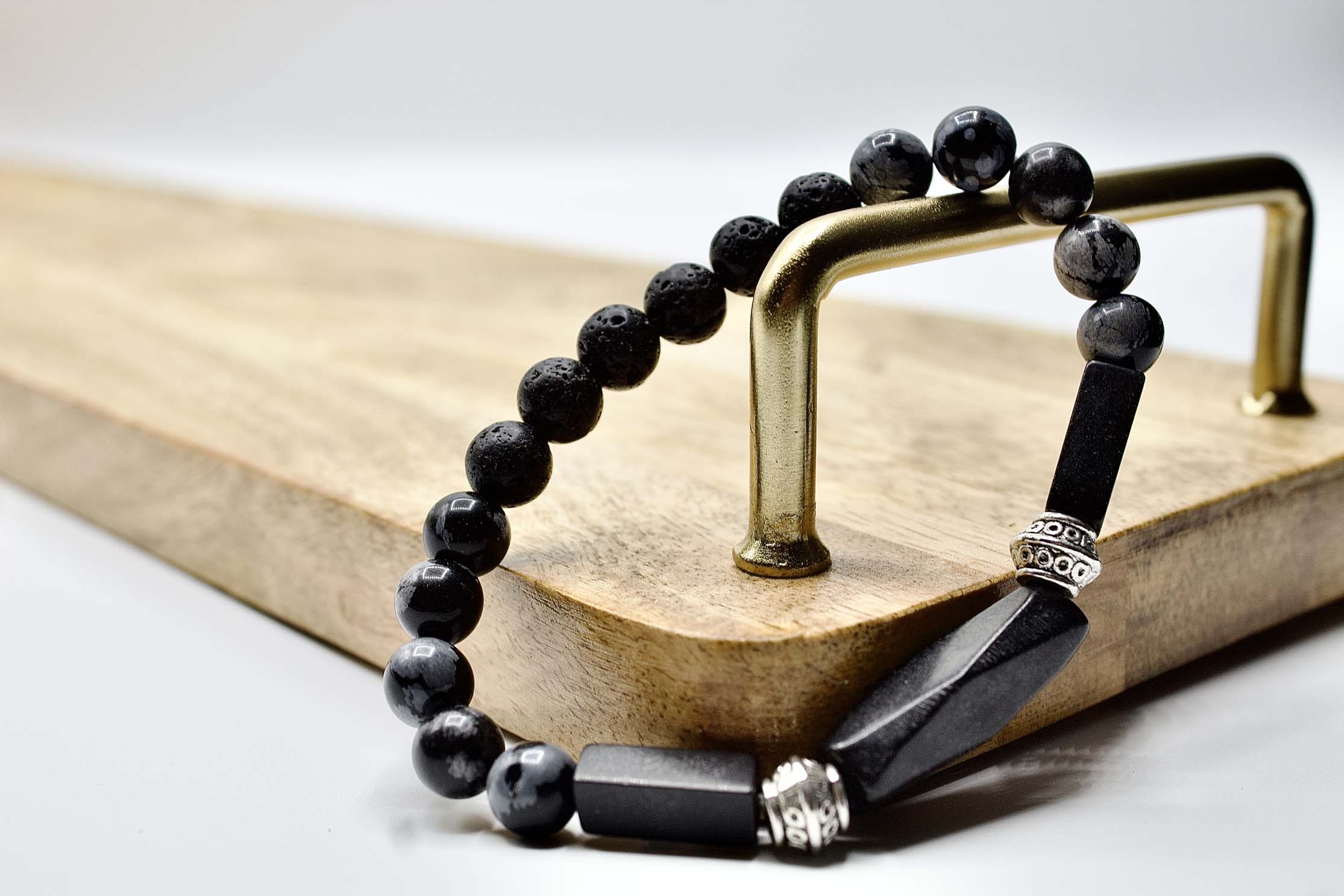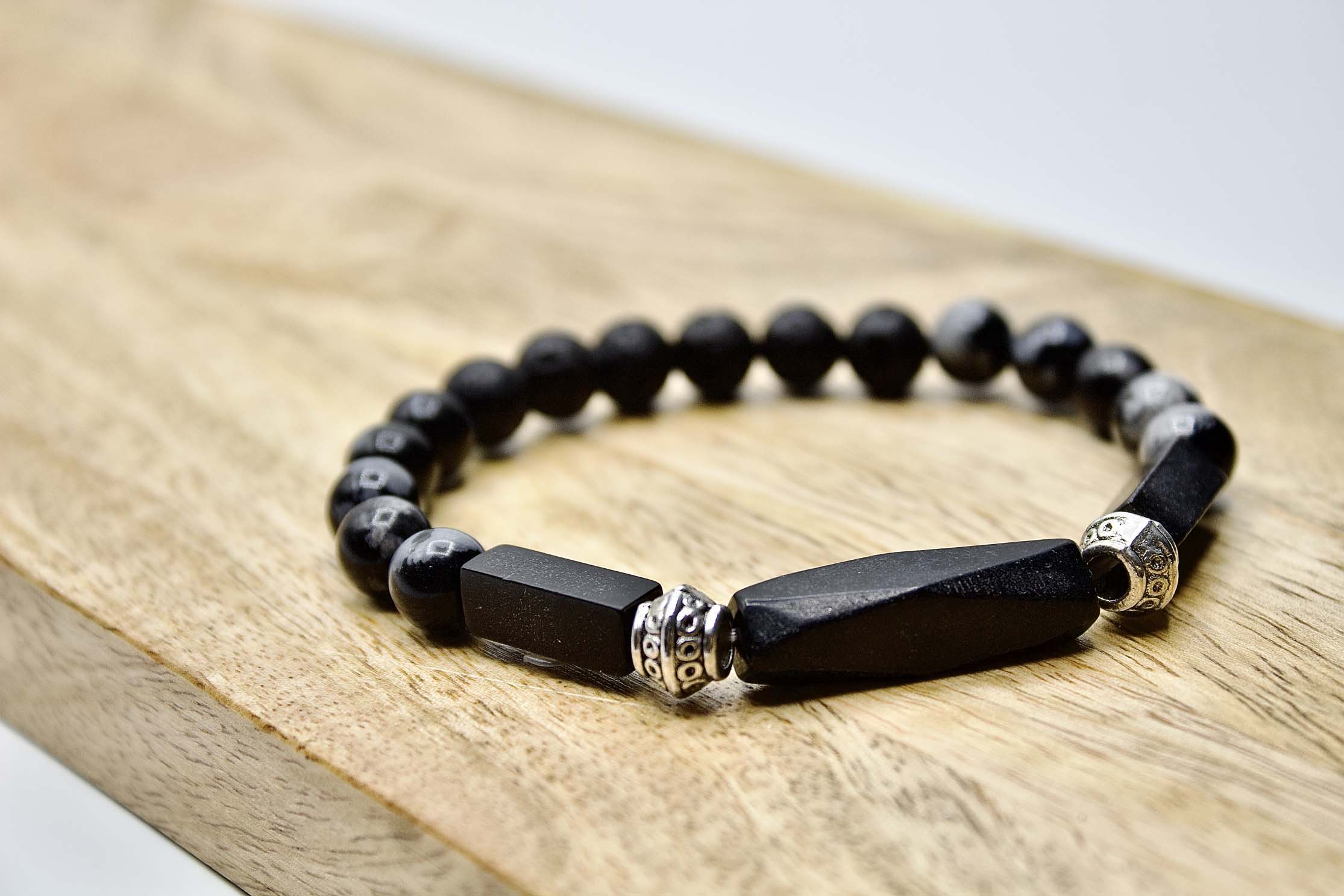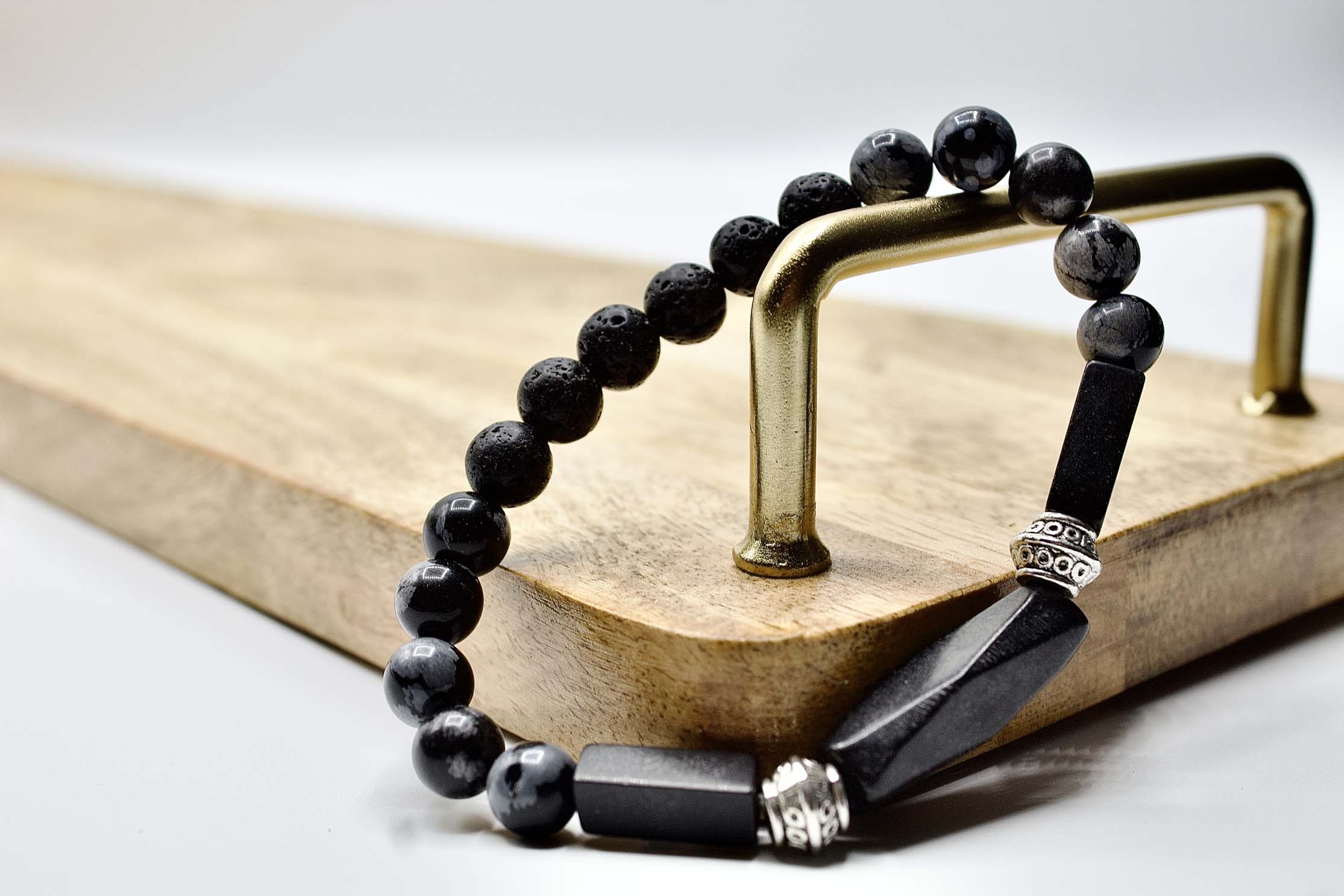 The Cliff Hanger Bracelet
Bold Onyx rectangles separated by silver-plated rondelles, lava rock and snowflake obsidian come together in harmony to form this rugged yet elegant bracelet.

Black onyx has traditionally been used to banish grief and enhance self-control. Snowflake Obsidian give the impression of flakes of snow floating against a deep black sky. The snowflake appearance in this volcanic glass is produced by internal crystallites formed as lava quickly cooled.