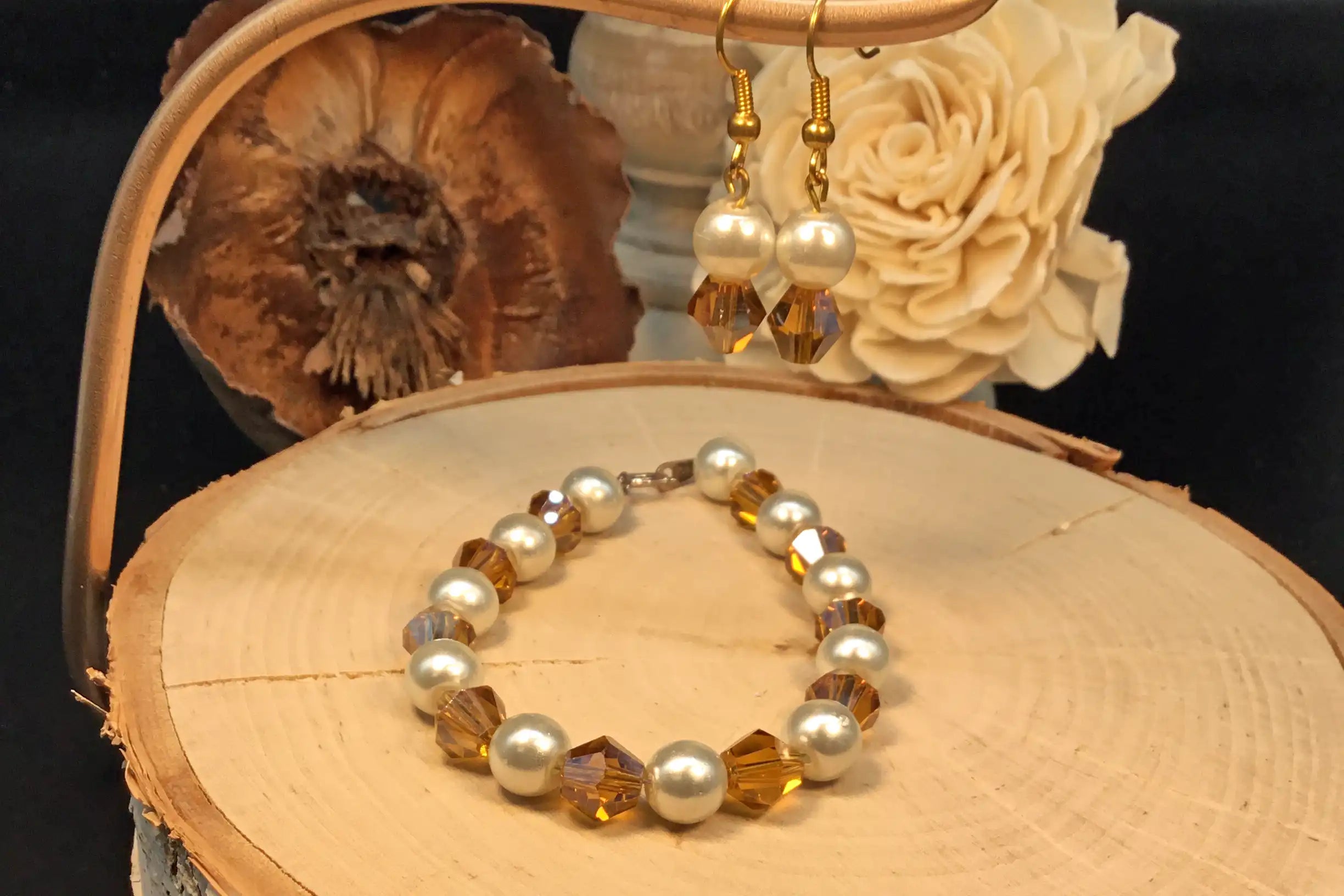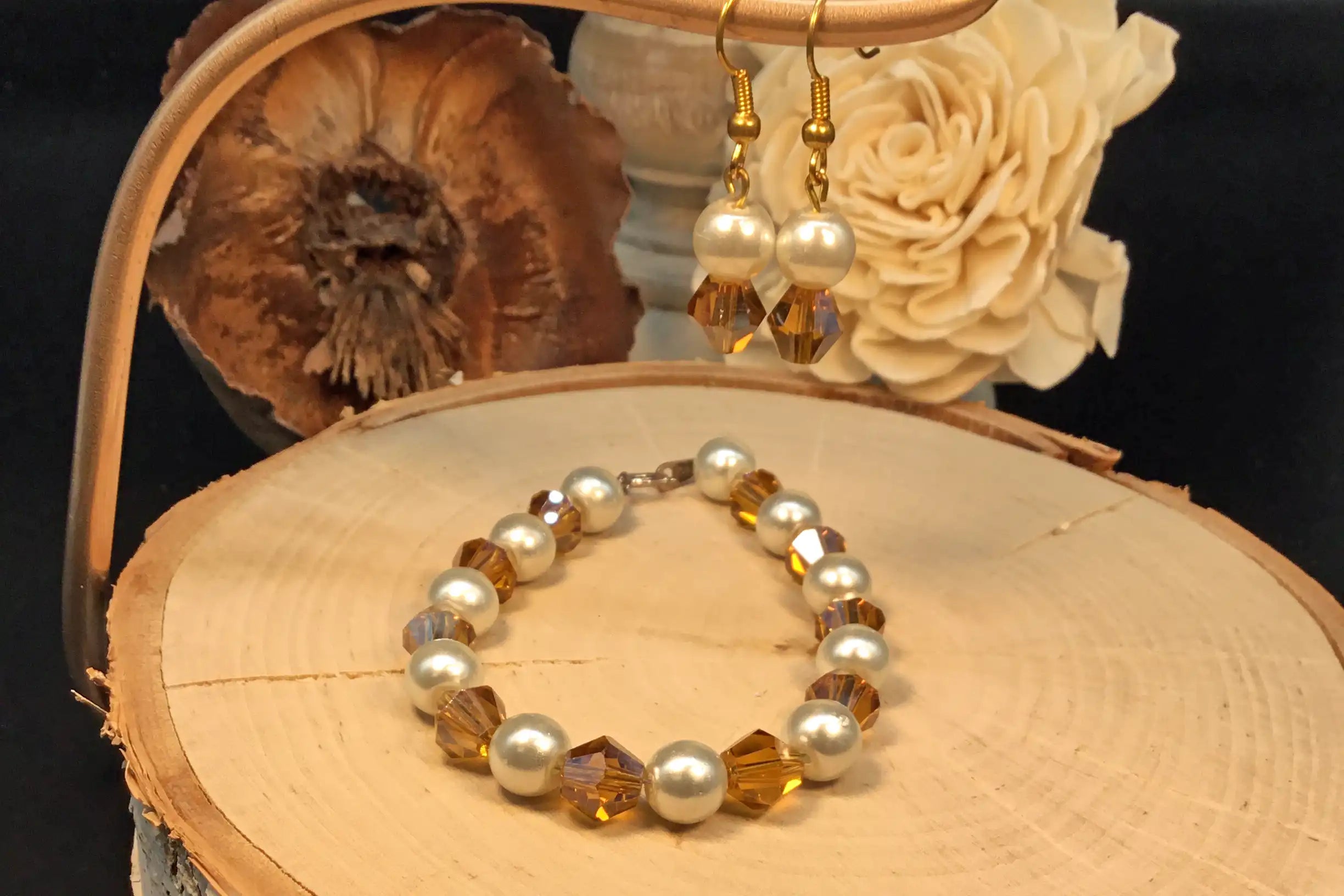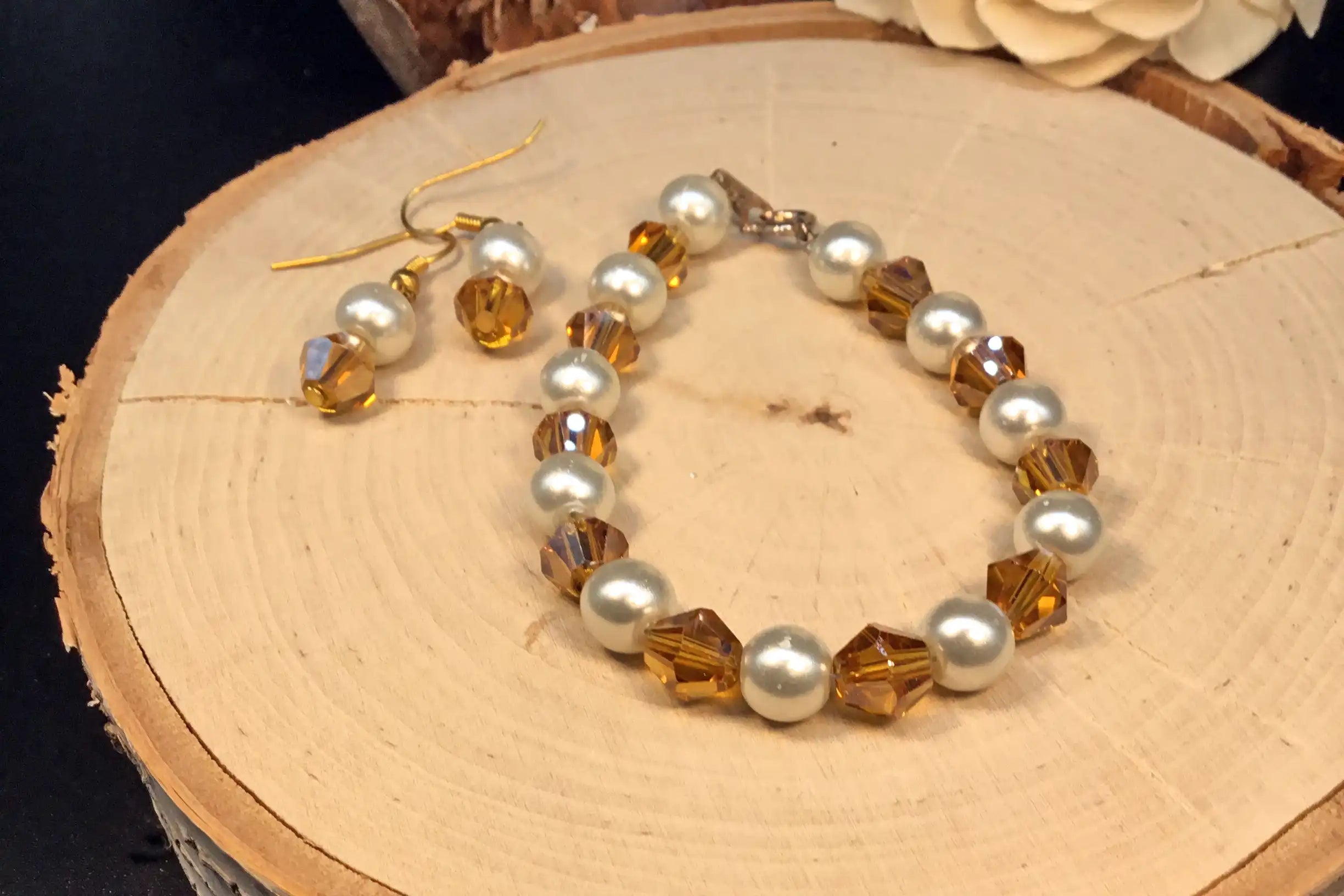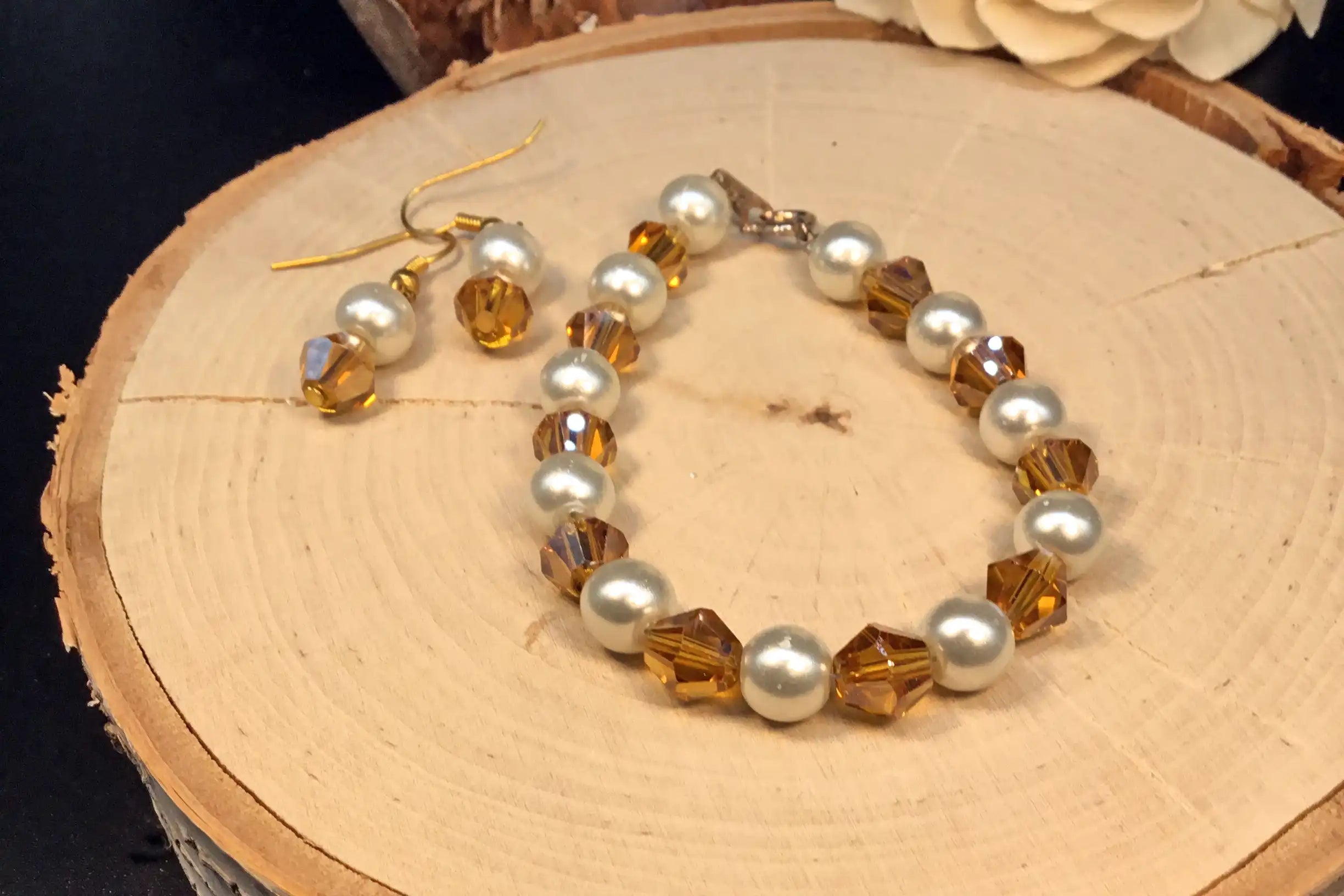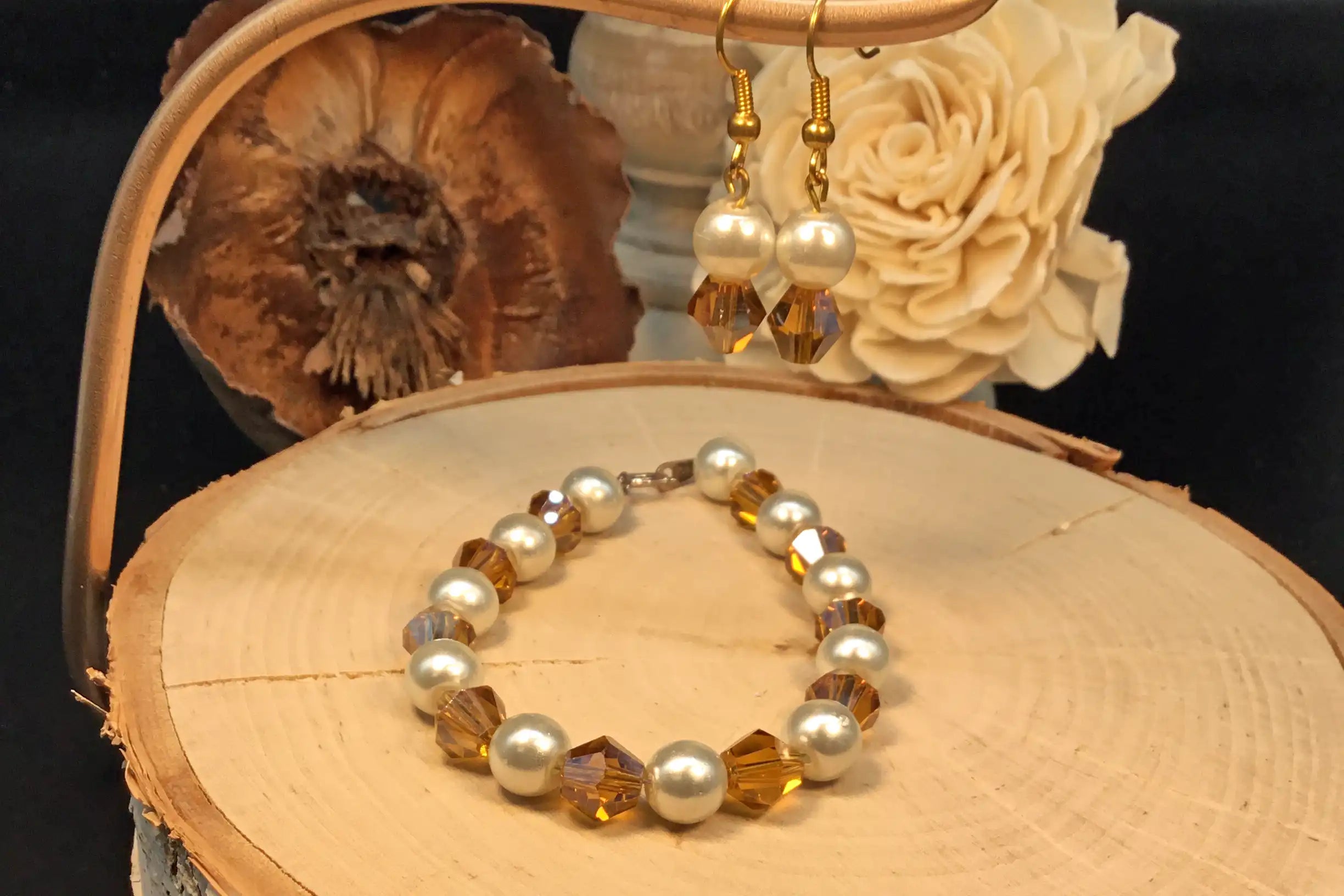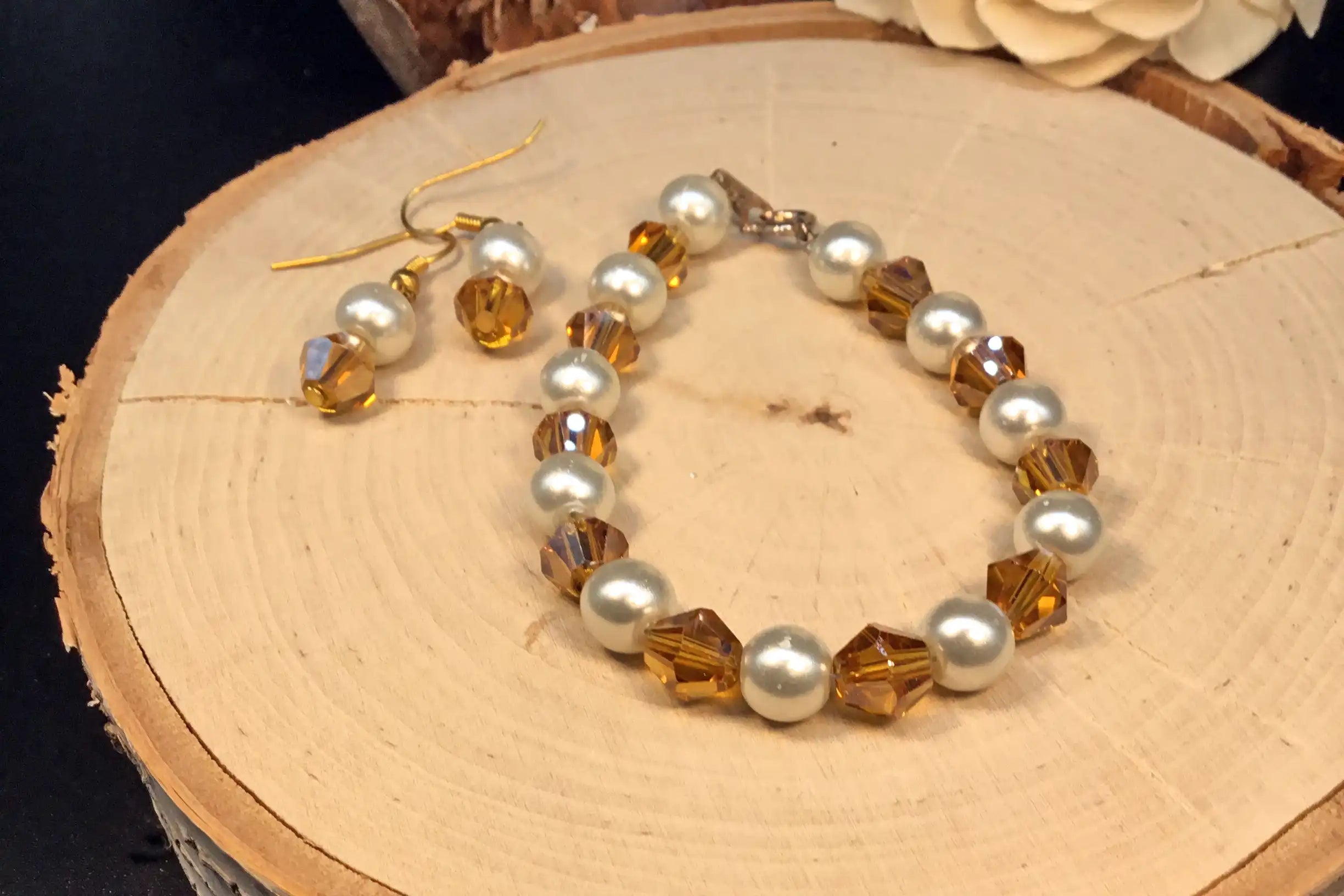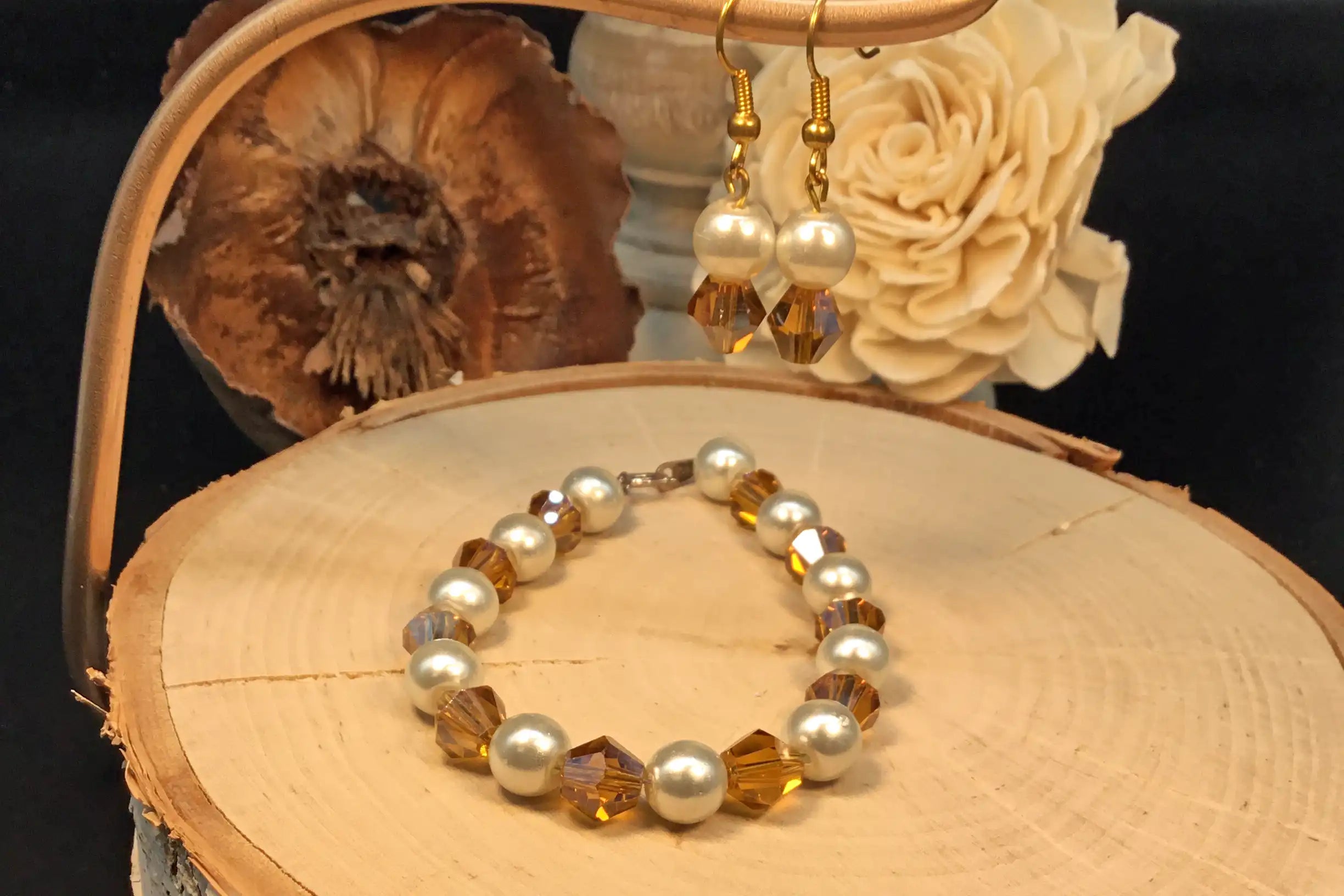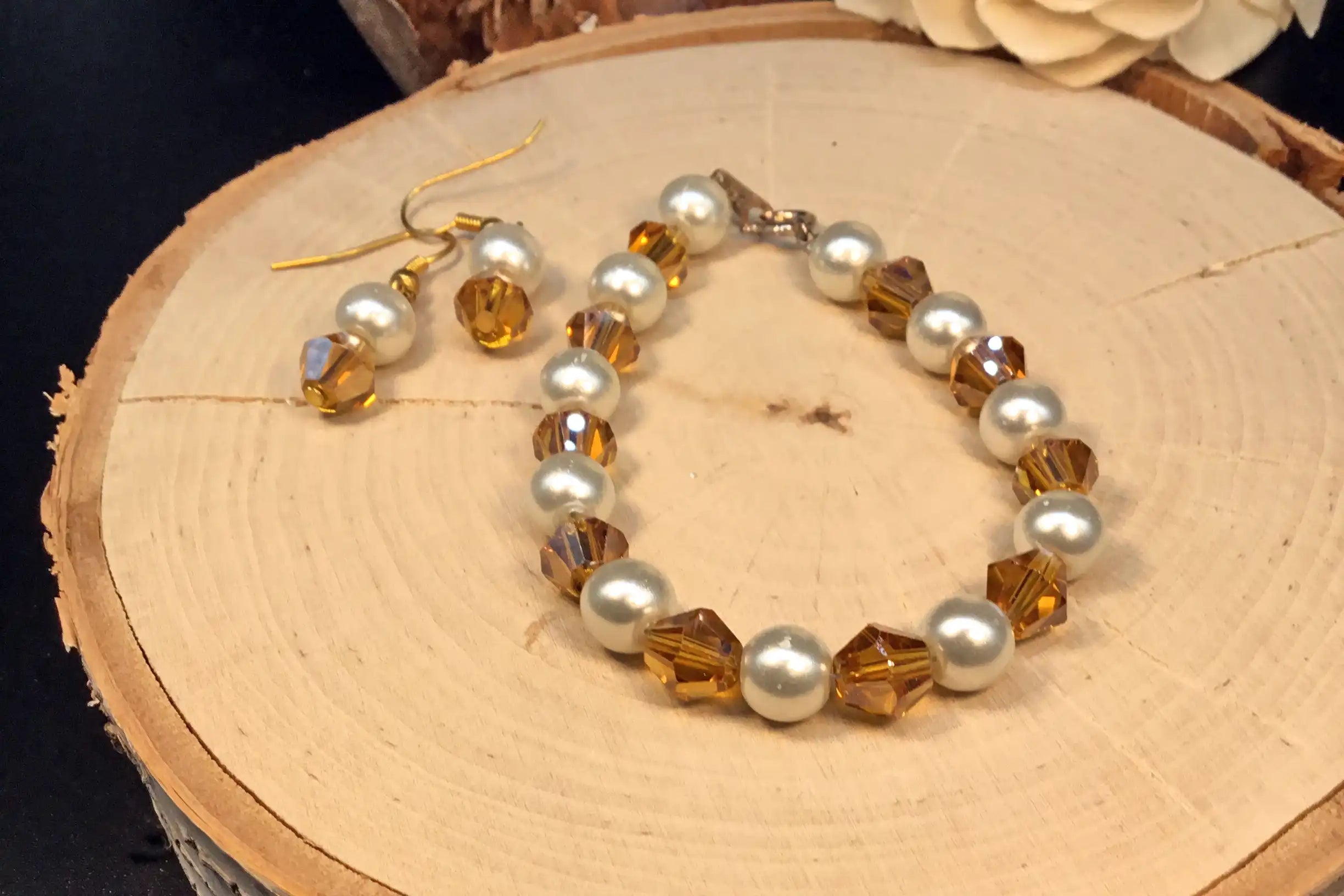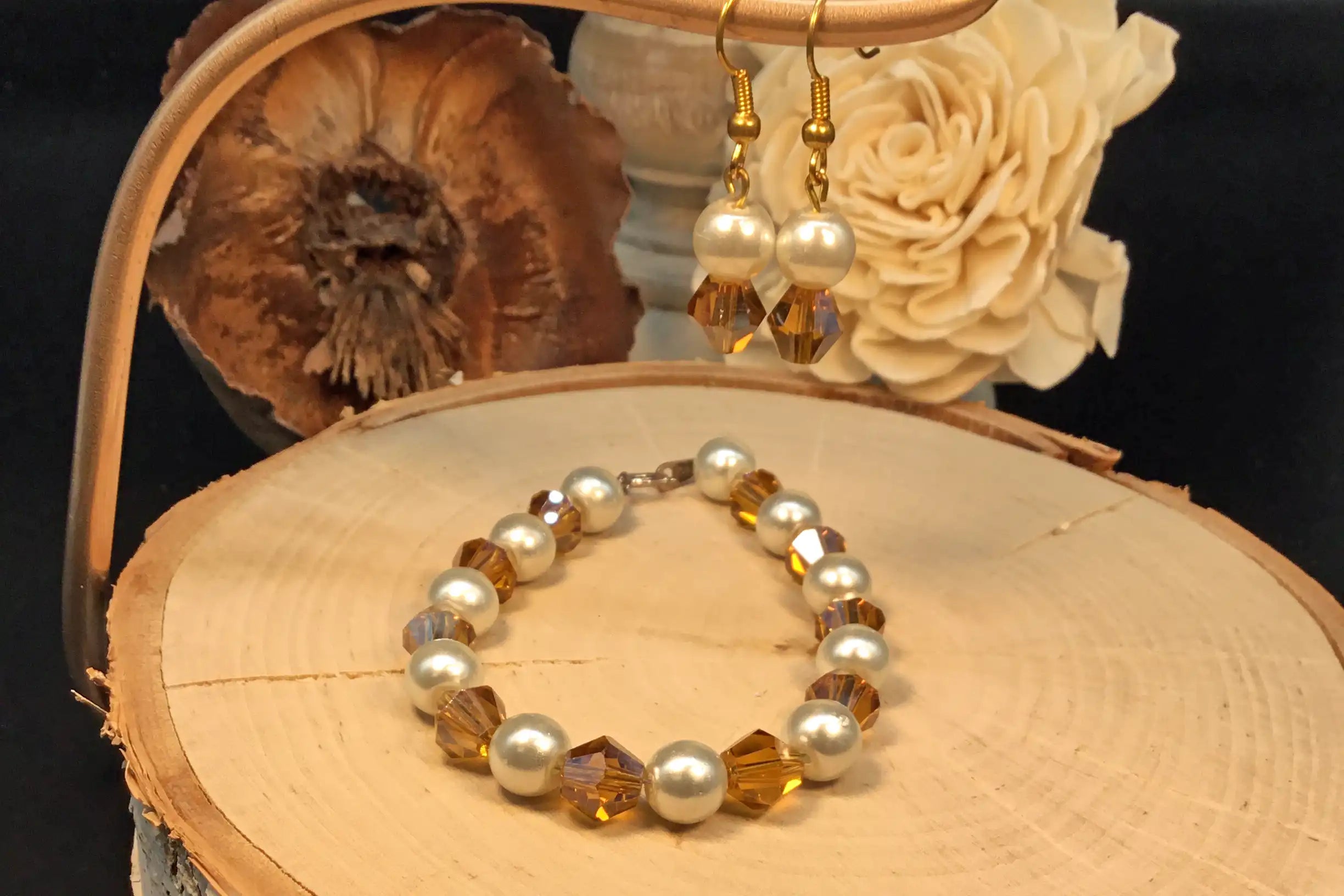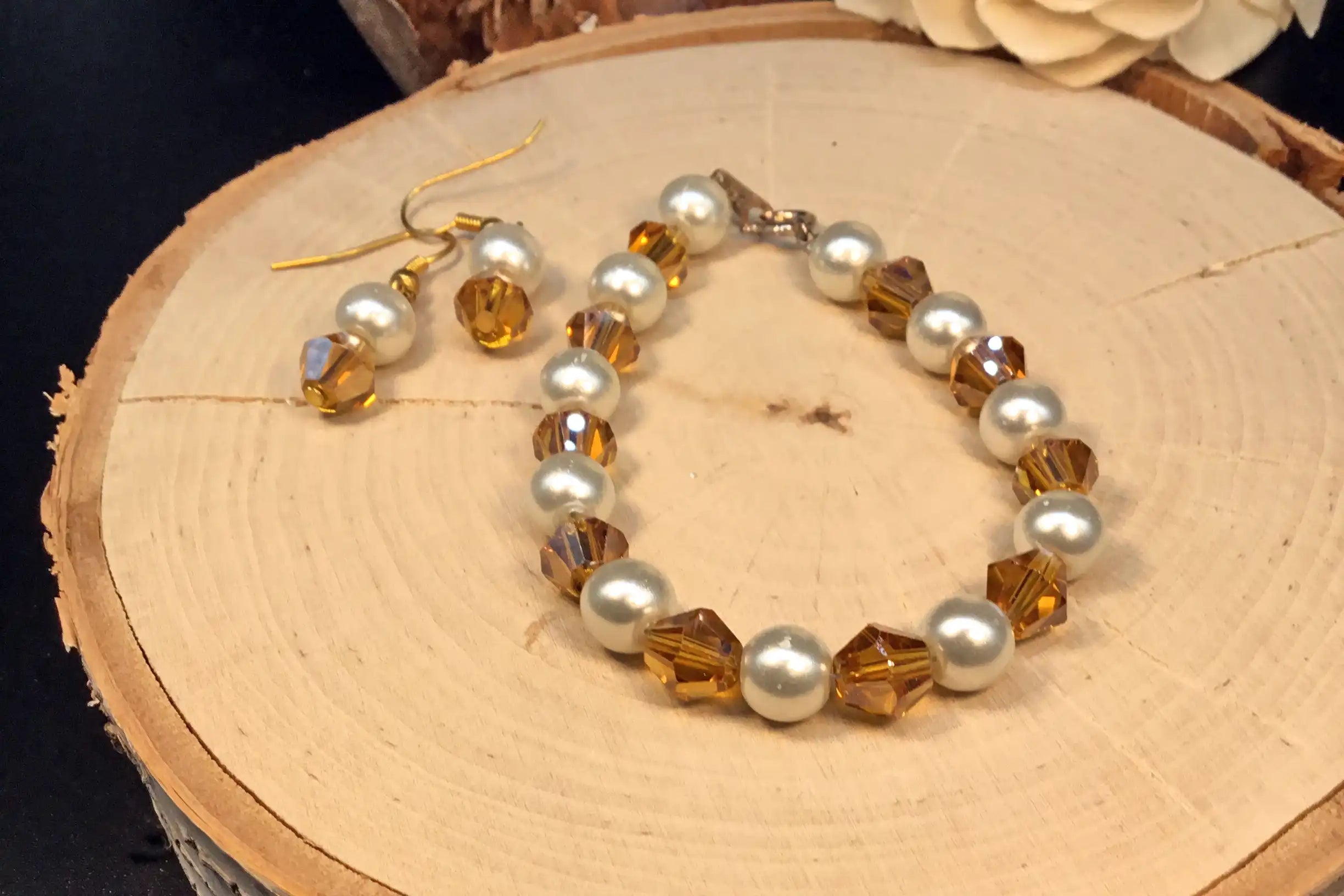 Crystal Perfection Bracelet and Earrings Set
If you're looking for a jewelry set that's as dazzlingly elegant as you are, look no further than the Crystal Perfection bracelet and earring set. This set is the epitome of sophistication, with its sparkling crystals and lustrous pearls.
The bracelet is made from Celestial Crystal beads, which have been machine-cut with precision to create facets that reflect the light from every angle. The beads are finished in a radiant golden shadow hue, which adds warmth and depth to the design. Crystal-based pearls add a touch of classic elegance to the piece, creating a stunning contrast against the shimmering crystals.
The matching earrings are equally stunning, with a single crystal bead dangling from each ear. The beads are mounted on silver-tone ear wires, making them comfortable to wear for hours on end.
This crystal and pearl bracelet and earring set is a match made in heaven, with the sparkling crystals and lustrous pearls complementing each other perfectly. It's the perfect accessory for a special occasion, whether you're attending a wedding, a cocktail party, or just a night out on the town.
With the Crystal Perfection bracelet and earring set, you'll feel like the belle of the ball. The timeless design and exquisite craftsmanship make this set a true statement piece, one that you'll treasure for years to come.