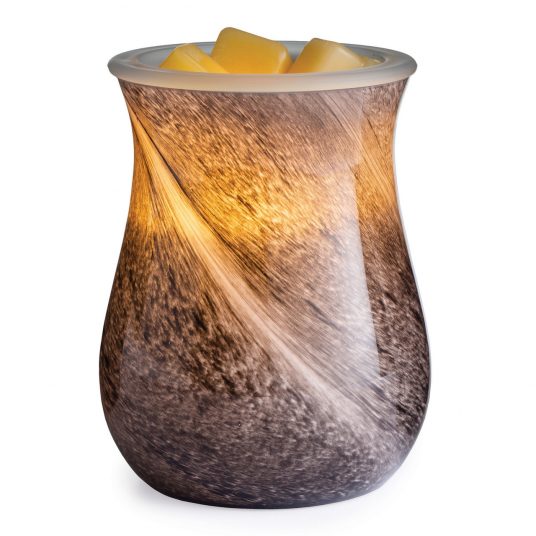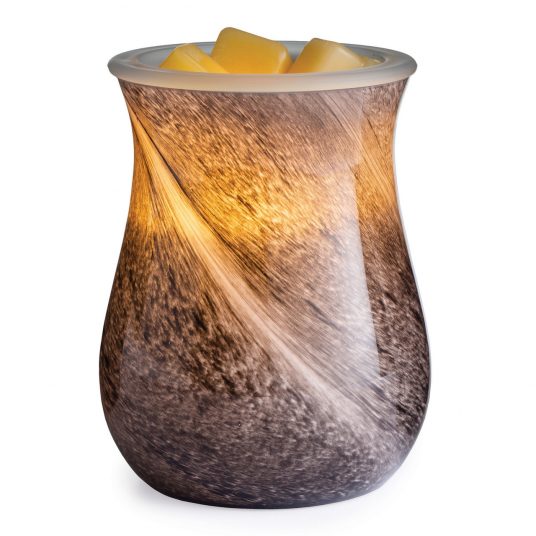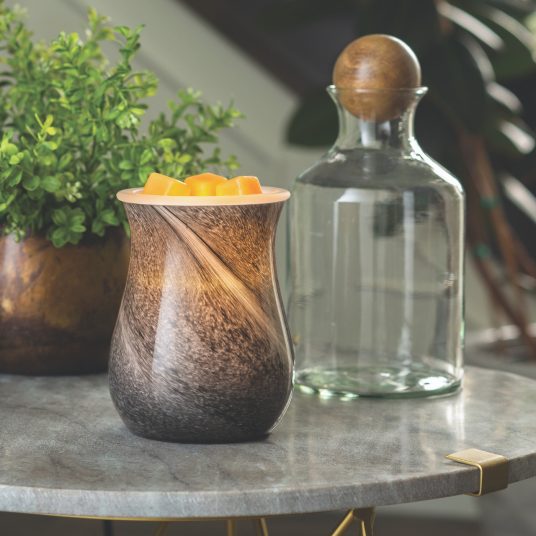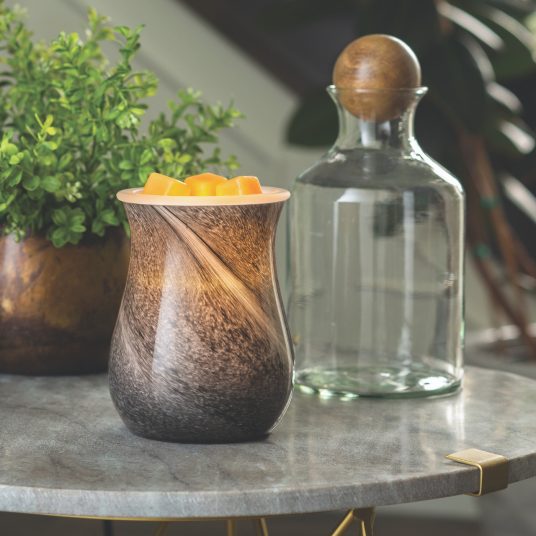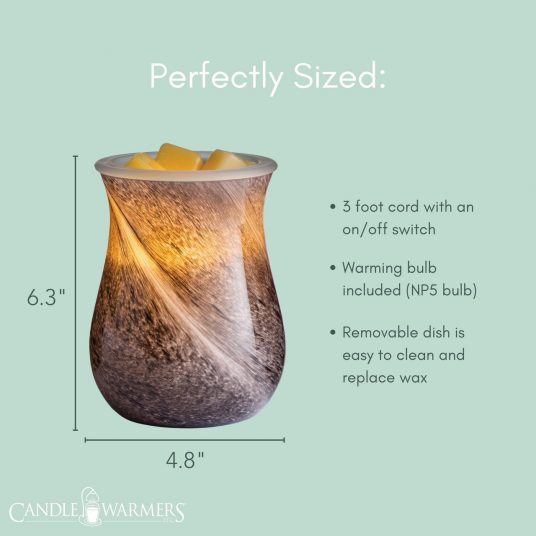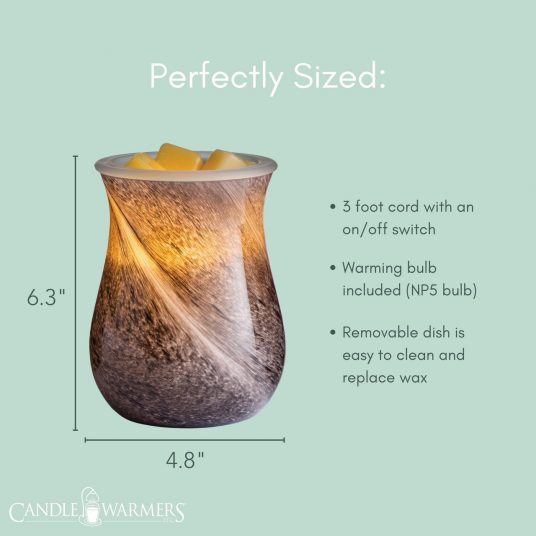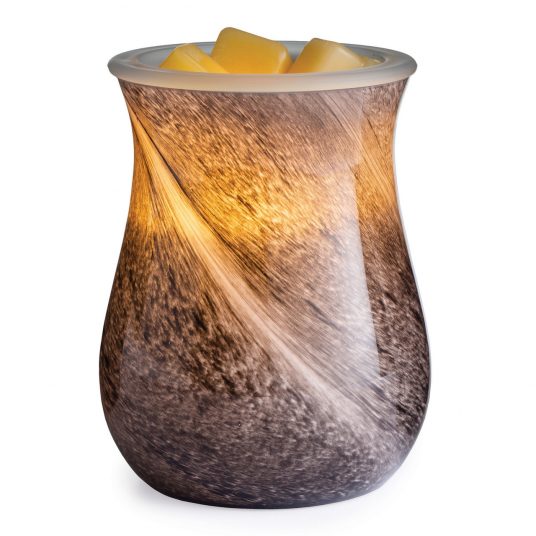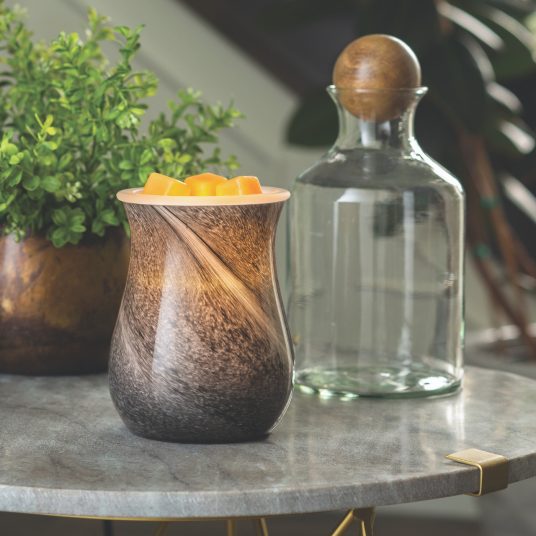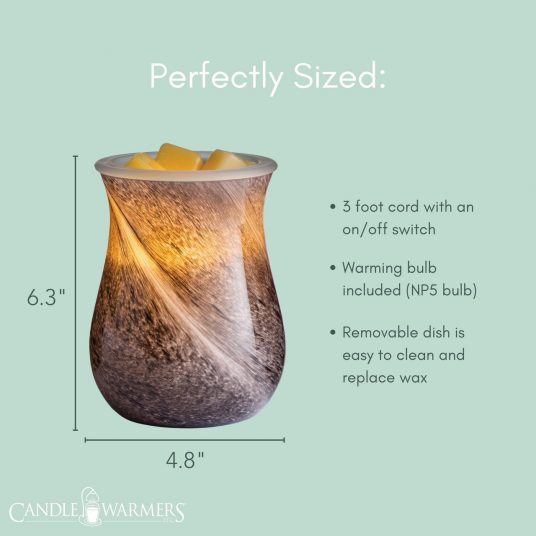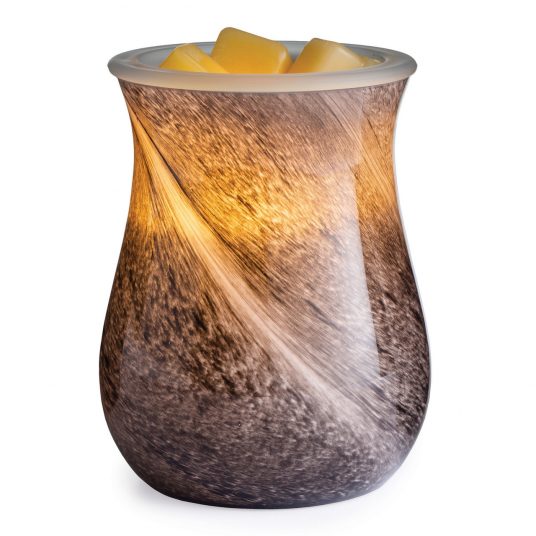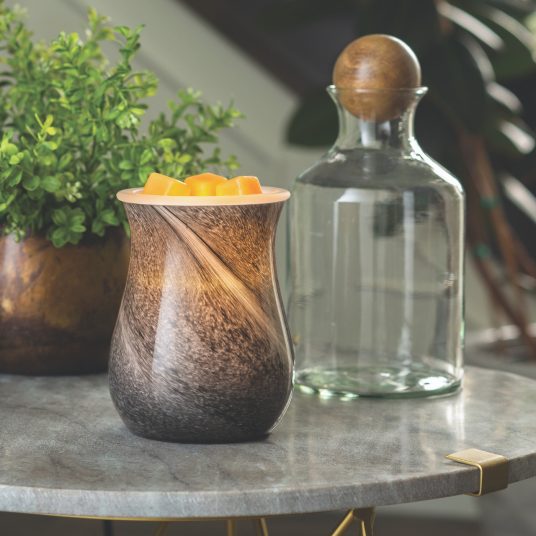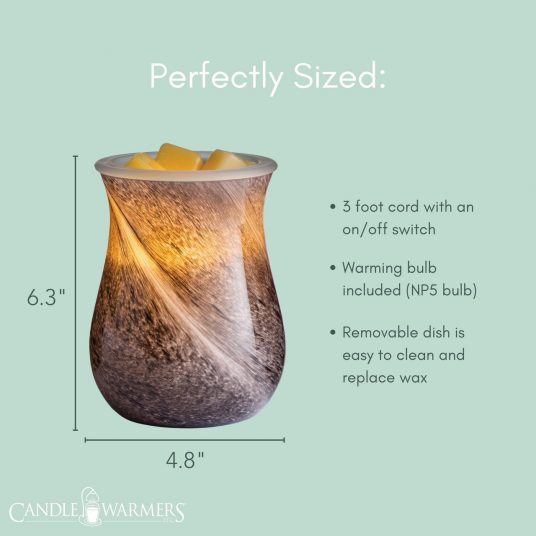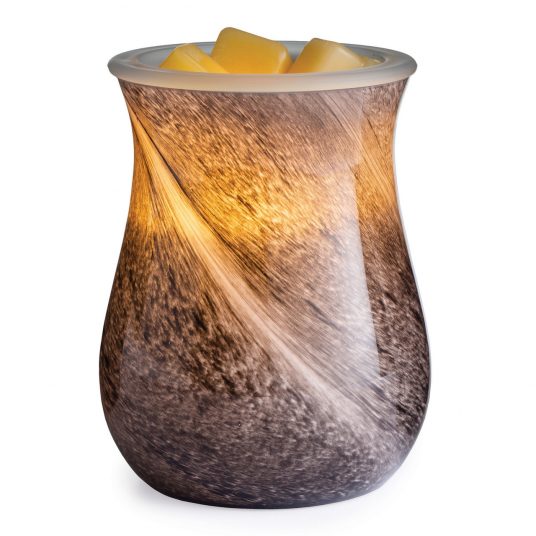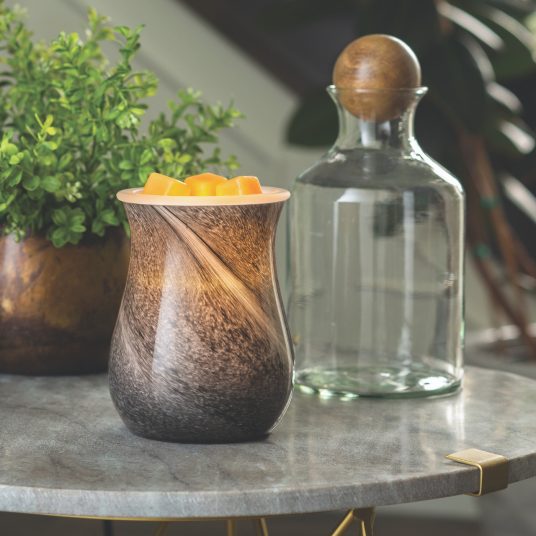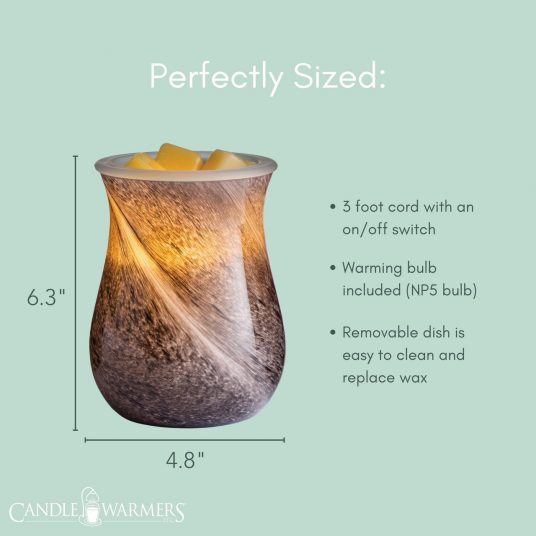 Obsidian Blown-Glass Illumination Fragrance Warmer
DESIGN: Marbled white swirls flow through black hand-blown glass to gently highlight the glow of the Obsidian Illumination.
USE WITH: Shop our 100% soy wax melts HERE.
FUNCTION: Decorative electric fragrance warmer designed to warm scented wax and create the ambient glow of a burning candle. NP5 Bulb included.
SAFE HOME FRAGRANCE: No flame reduces the risk of house fires, while also eliminating carbon toxins, smoke, and soot from the air.
INCLUDES: Warmer that measures 8.8"x4.6"x4.6" and NP5 warming bulb. The cord is 3 ft long with a dial switch for easy on/off. 1 Year limited warranty against factory defects.