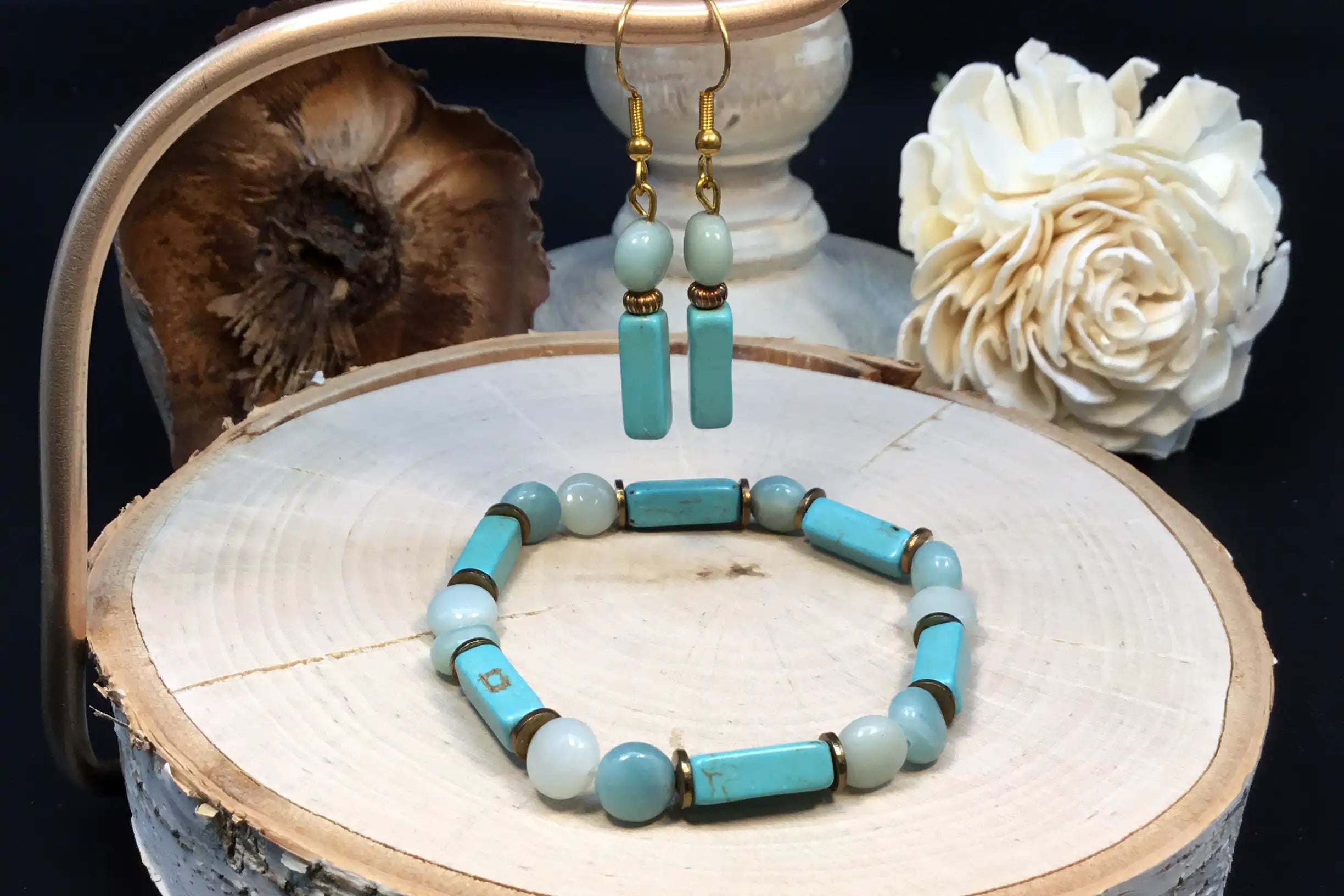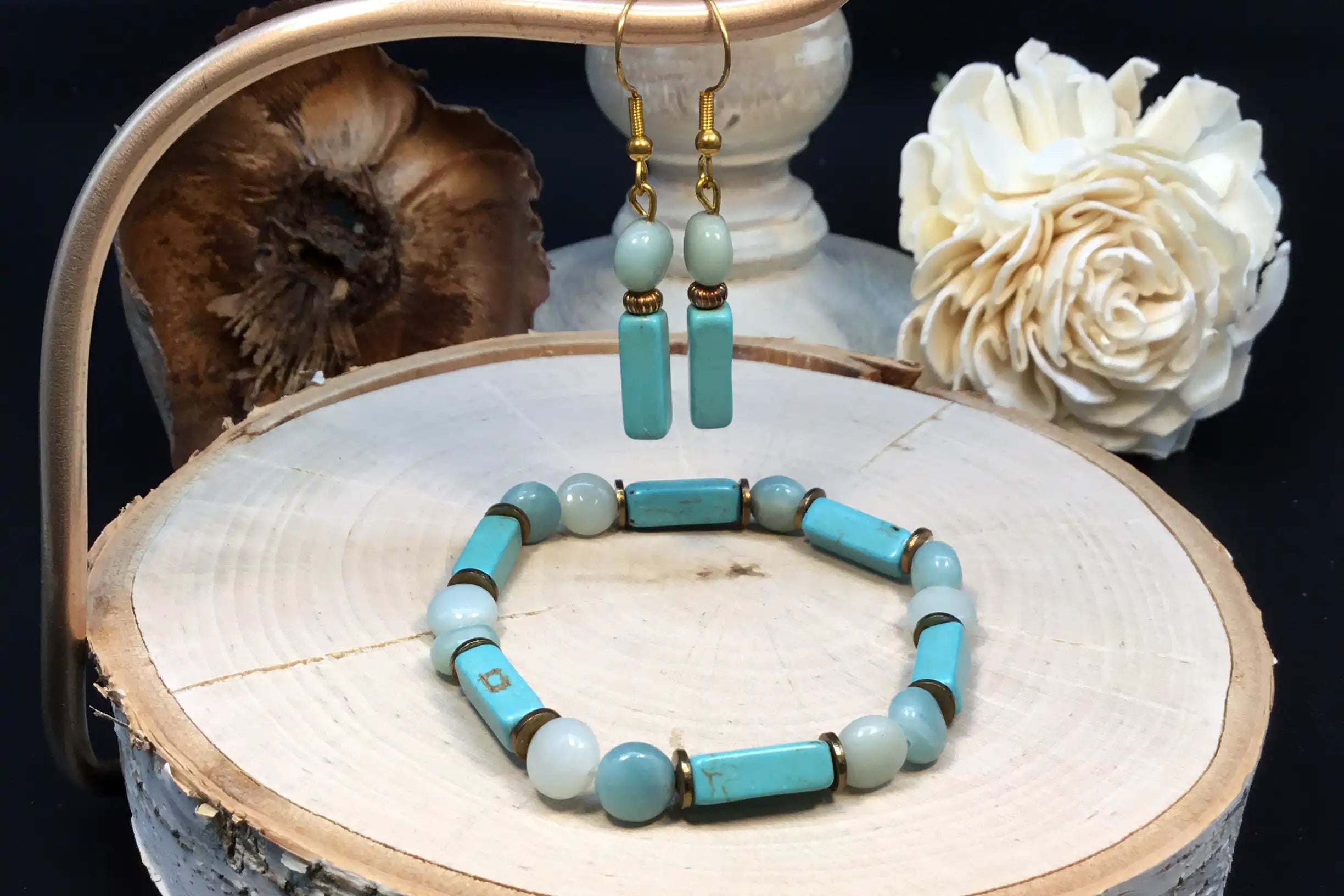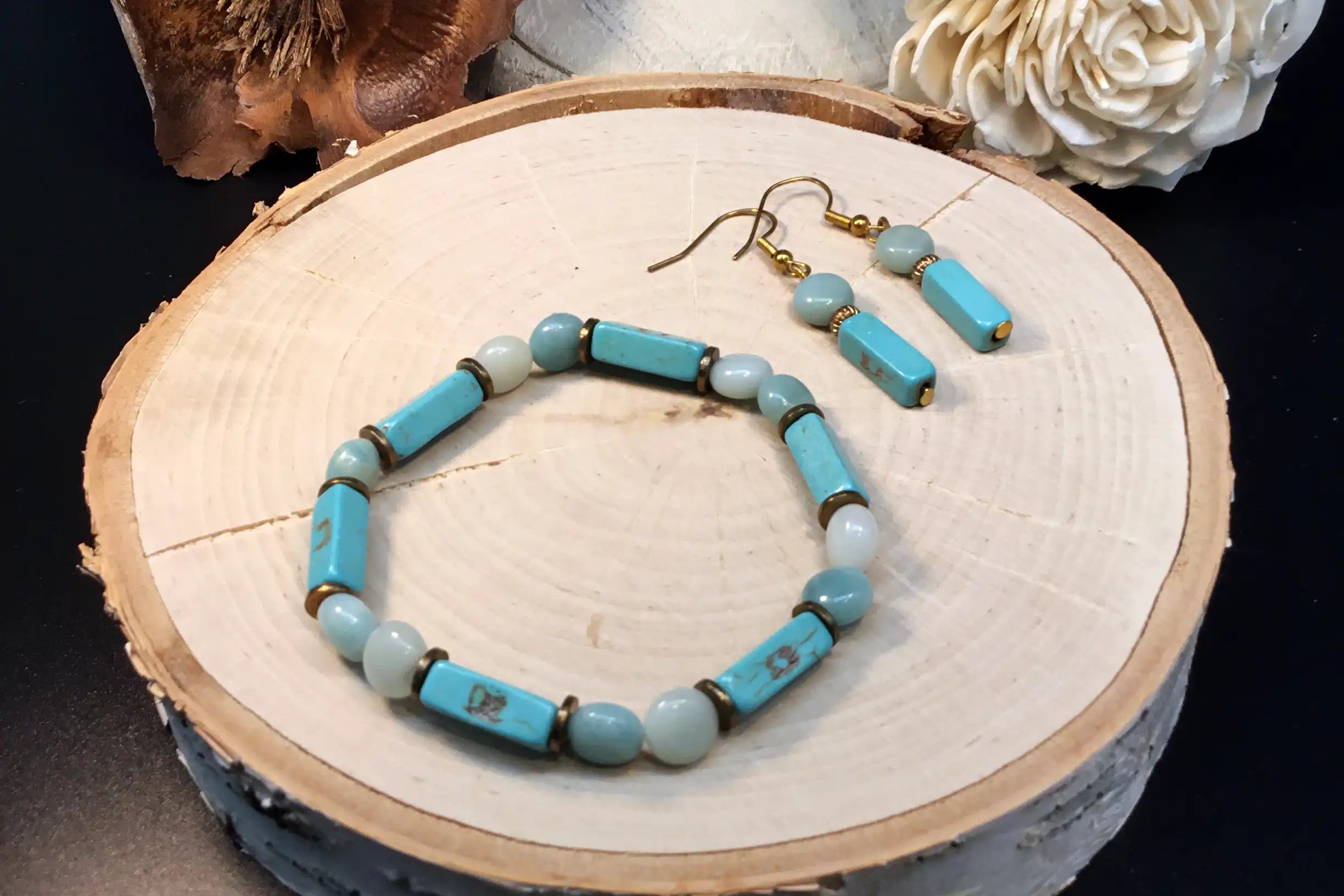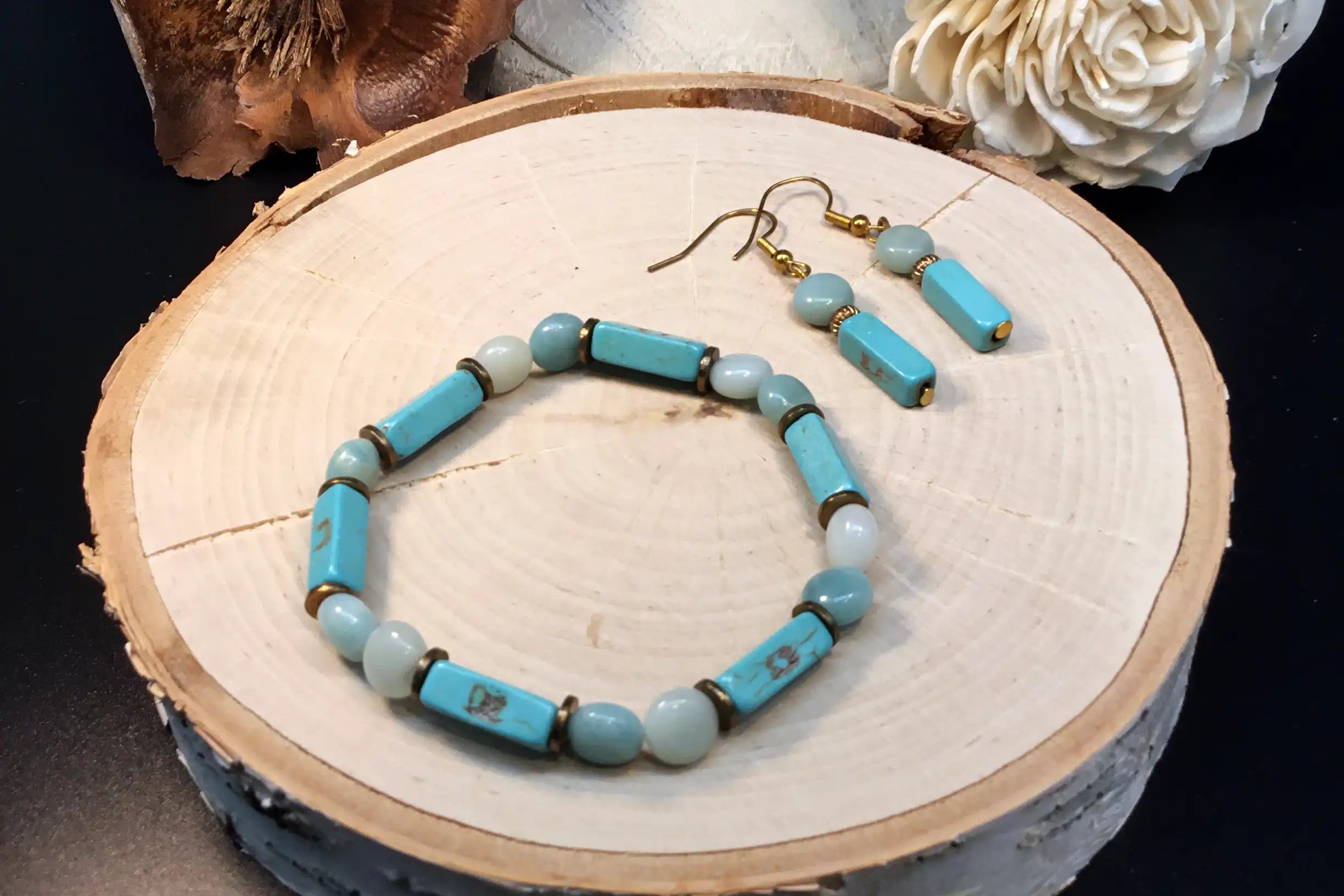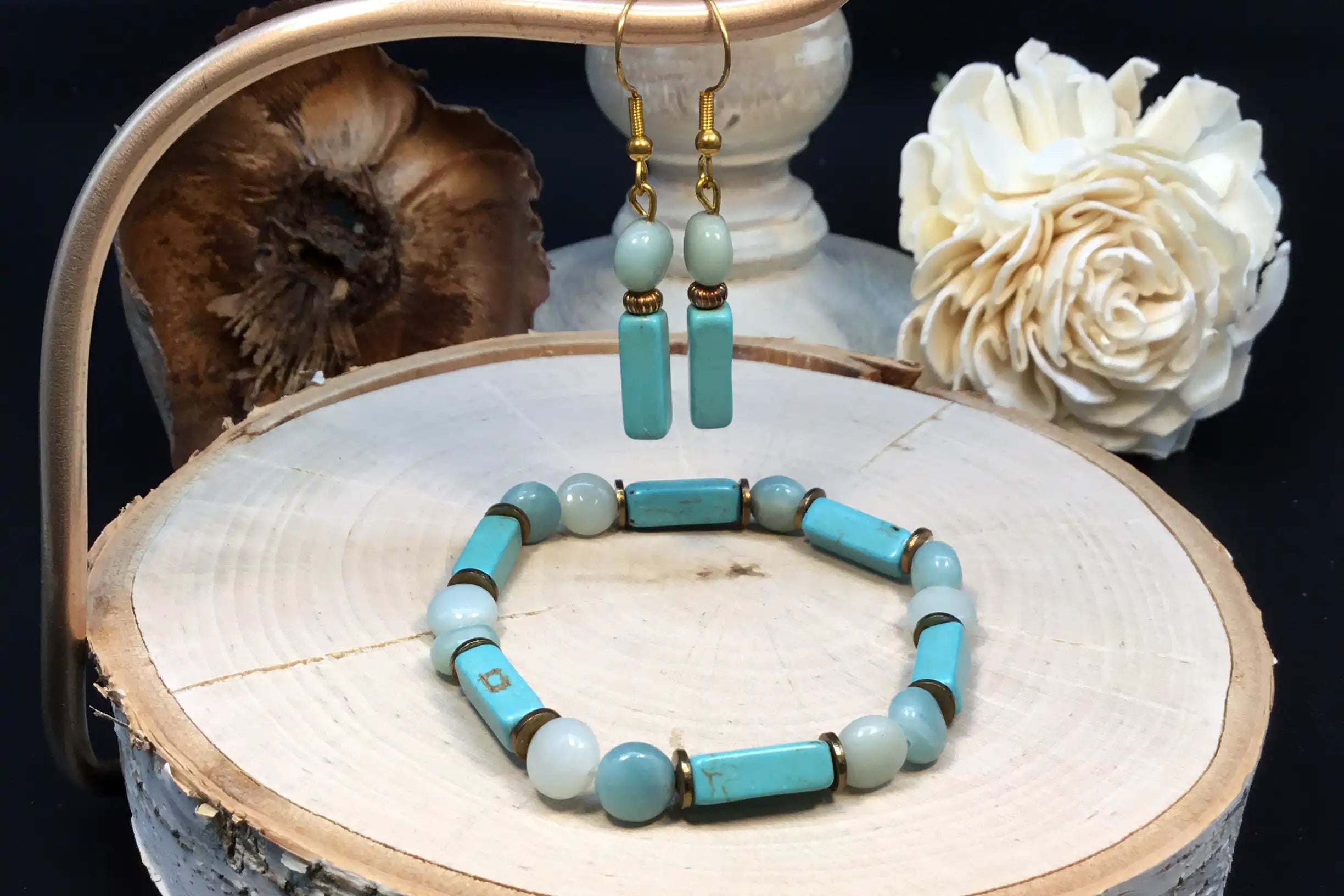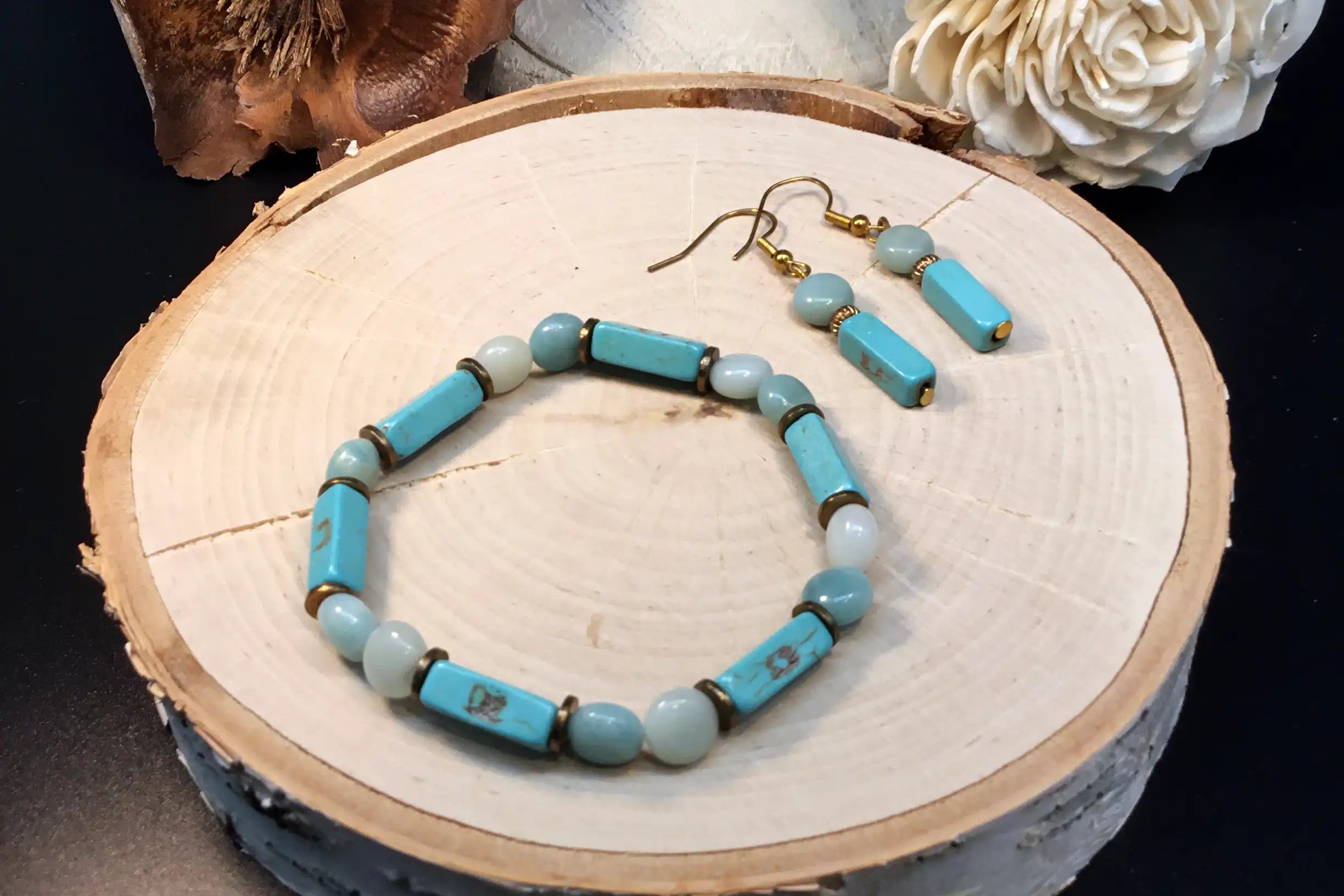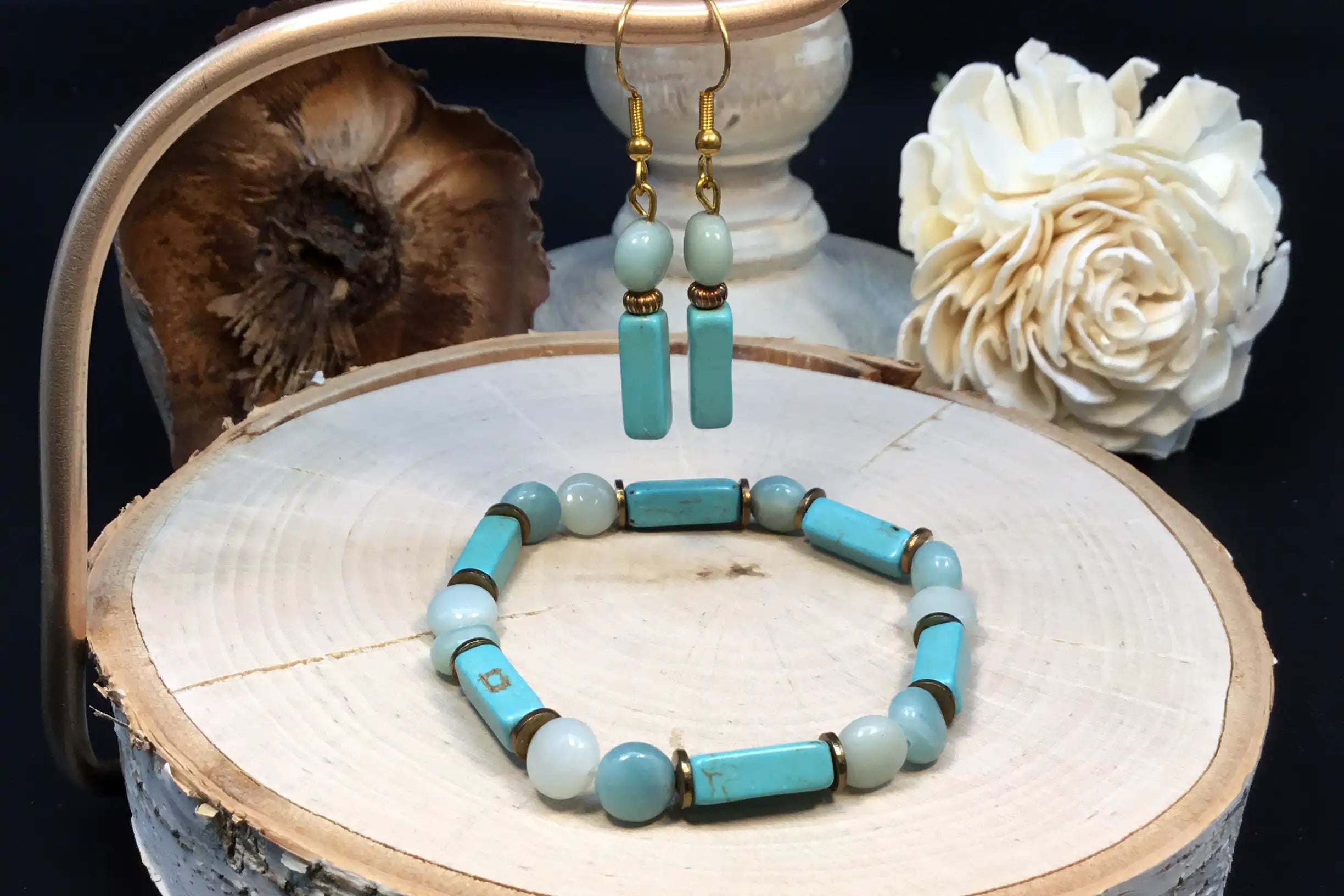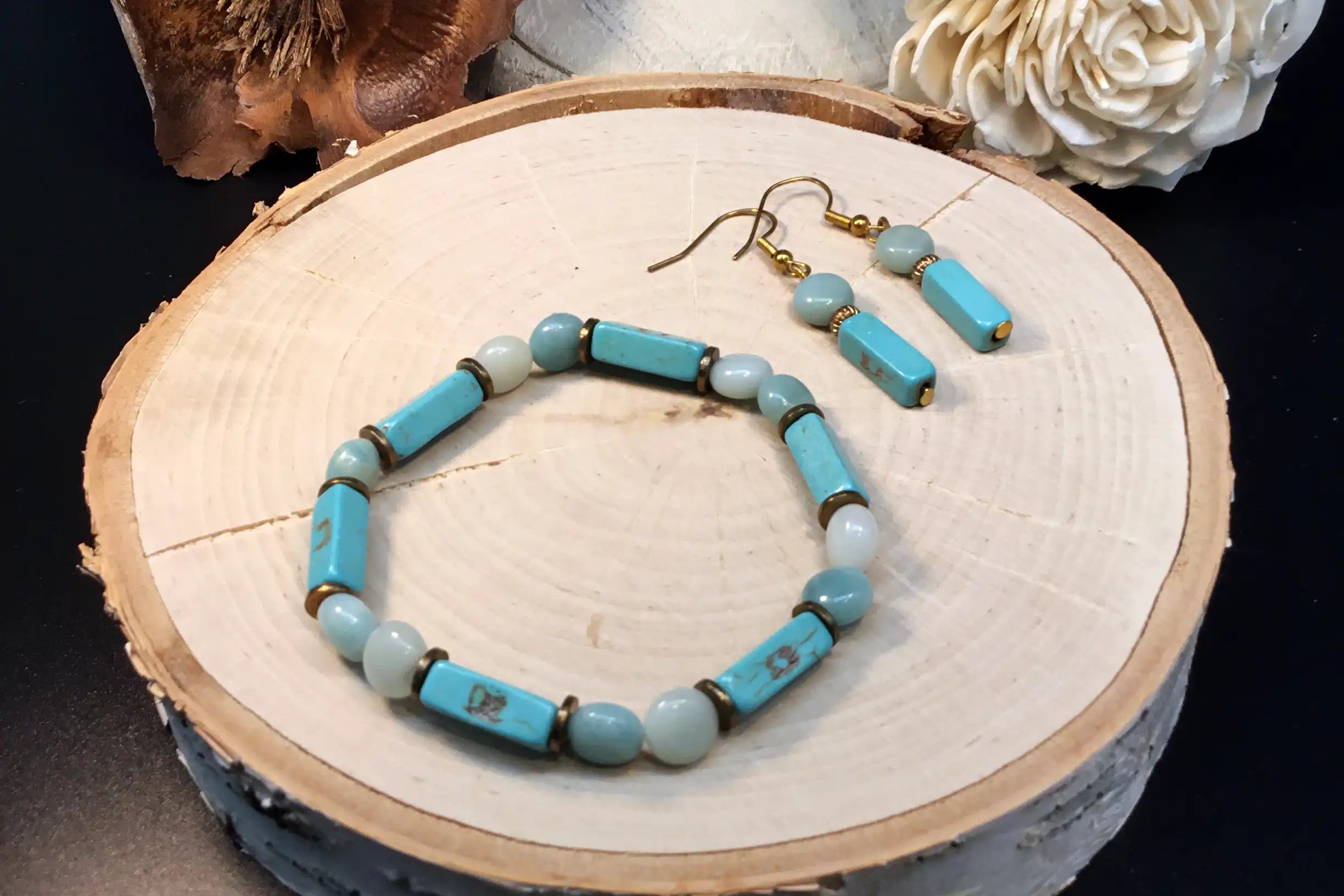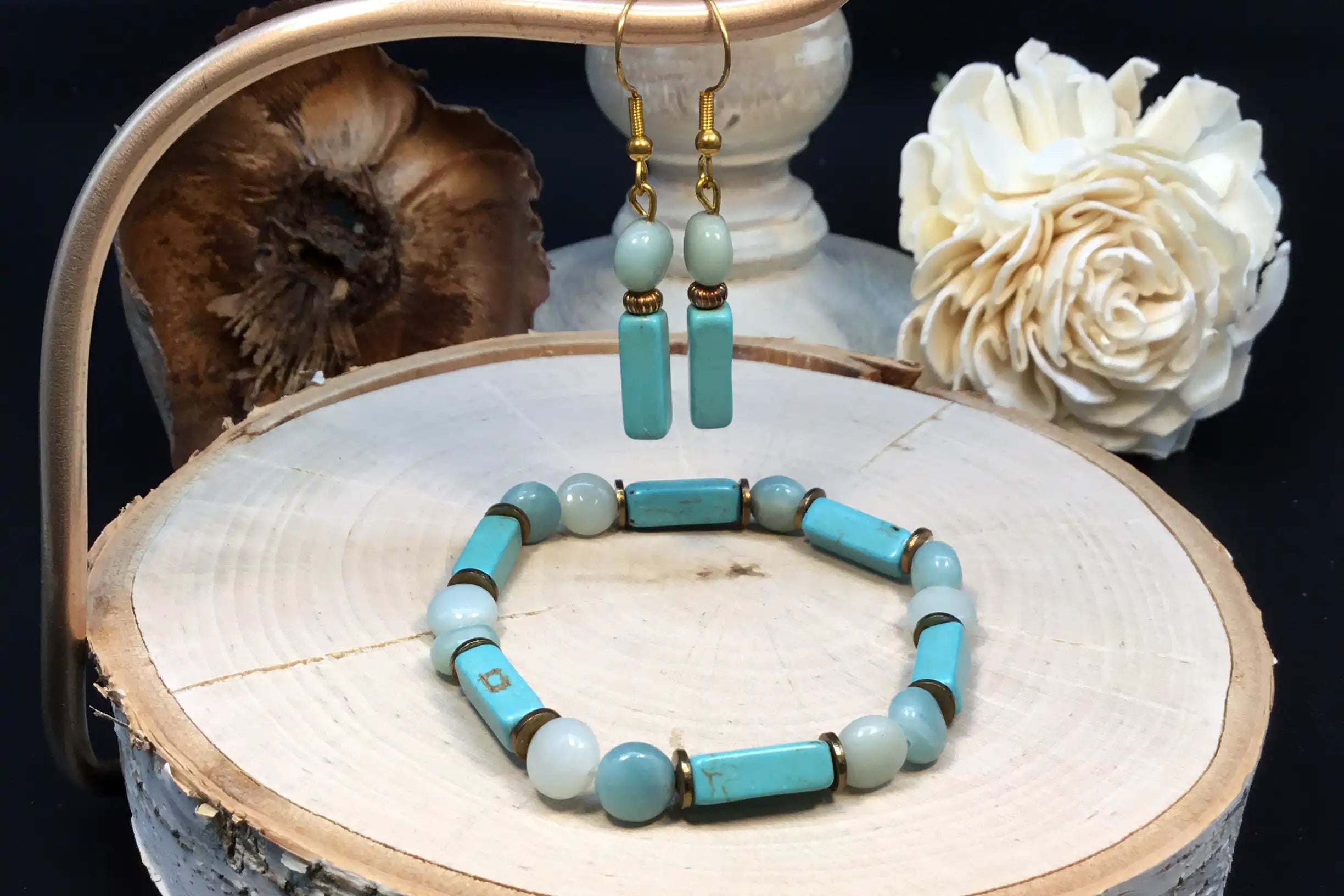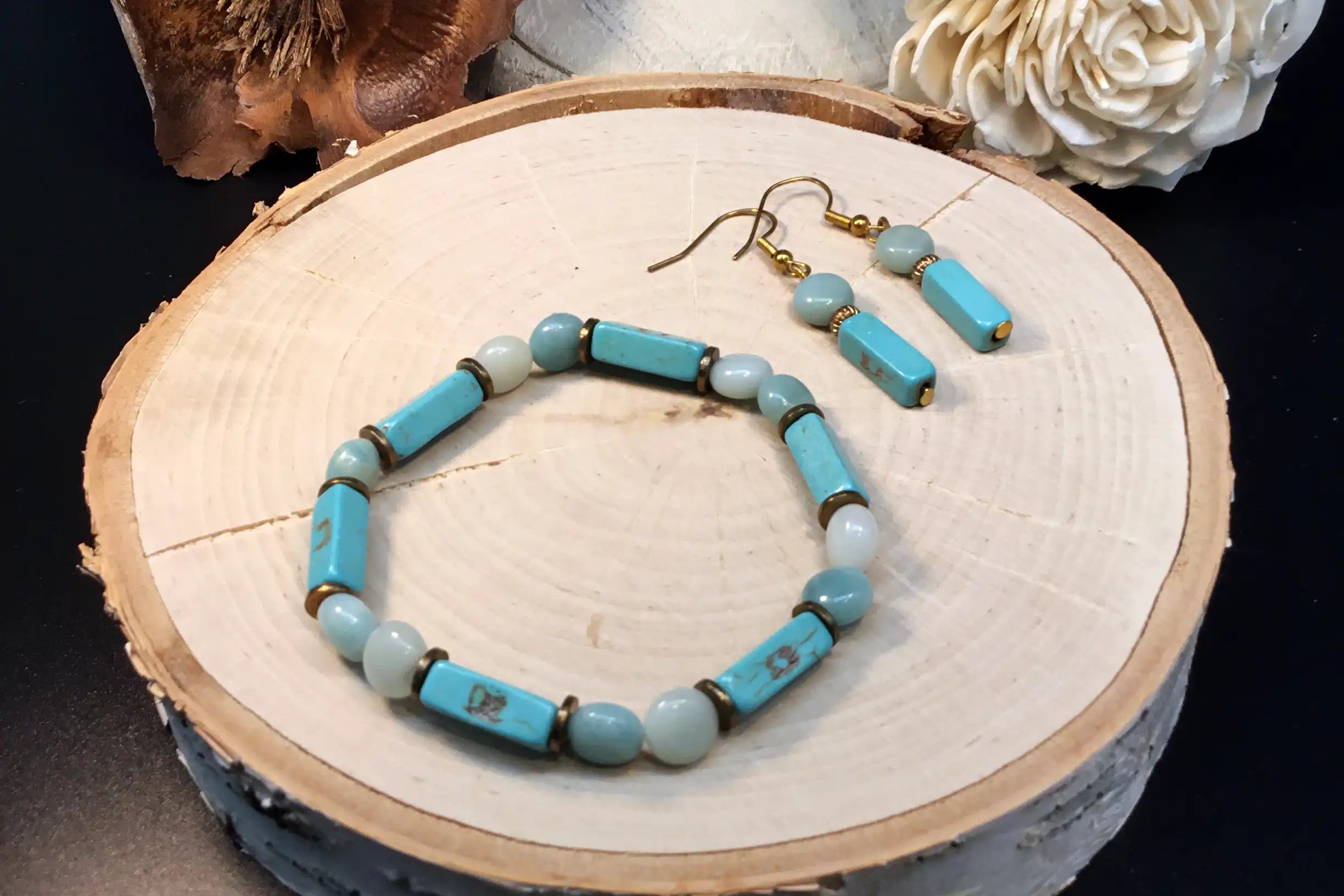 This is the set for those intrepid travelers. Beautiful bracelet with matching earrings made from green aventurine rounded flats and rectangles of turquoise that has been dyed and stabilized with antiqued golden flower rondelles.
Slightly translucent green aventurine is a medium to dark emerald color. Natural green aventurine shimmers from the iridescent mica inclusions nestled beneath the minty-green semitranslucent surface.
Turquoise, is the captivating sea-green stone of the ancients and represents wisdom, tranquility, protection, good fortune, and hope. Ancient peoples believed in its profound power to protect, as well as its tranquil energy and its association with enduring love.