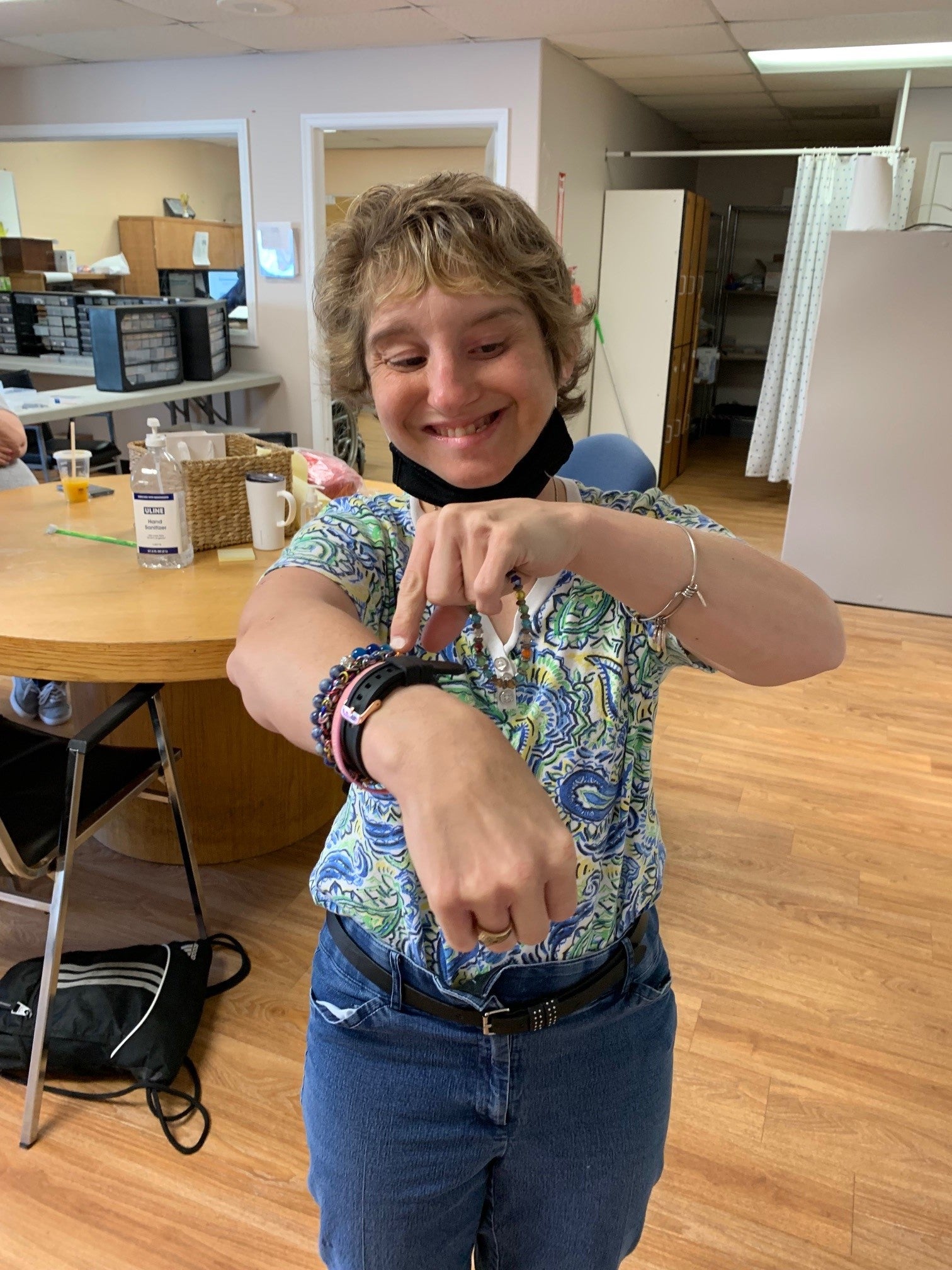 We are so happy you found us! It's been a long time coming. At least, that's what the team would say if they were writing this blog. For the last four months, we've all been working frantically to make sure everything was in place and perfect for you and for the launch of the Blue Elegance website. What we learned is that sometimes, you need to just step out in faith, that the perfect moment rarely crystallizes and it's okay that some of our t's aren't crossed and our i's aren't dotted.
So let me tell you about Blue Elegance. Blue Elegance is a social enterprise of ECHO, located in Northern Virginia. ECHO is a nonprofit that offers lifelong support for adults with disabilities.  ECHO's mission is to empower individuals with disabilities to achieve their optimal level of personal, social, and economic success. We do that by providing skill building, job placement, day support, and transportation. Our services empower individuals to be active members of the community
Blue Elegance was born from a small group of individual participants who enjoyed making jewelry. When the Covid-19 Pandemic hit, many of the job sites that our participants worked at shut down. In order to continue to live our mission, we decided to create jobs for our participants. Blue Elegance provides meaningful employment to individuals with disabilities allowing them to fulfill their desire to work and be productive. The Team at Blue Elegance is given the opportunity to develop and refine skill sets and most importantly, feel a sense of community.
We have also been hard at work learning the science behind candle making and are very excited to add our candles to our product pool. And, there is so much more to come! Be sure and check our website often as we will continue to add other handmade crafts and more importantly, continue to add opportunities for employment for new artisans.