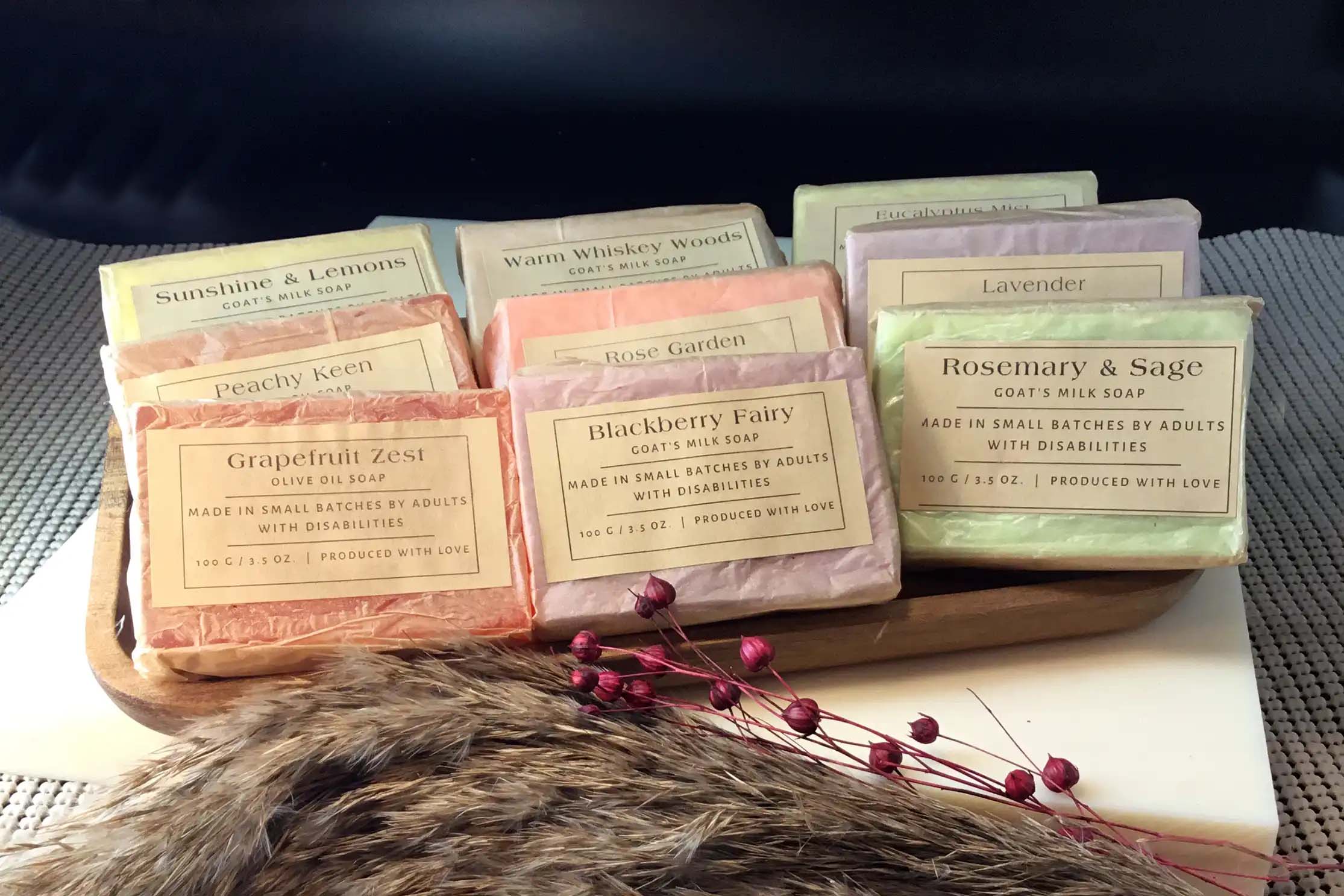 Artisan Soaps
Indulge in Blue Elegance's brand-new line of handcrafted, artisan soaps. 
Immerse yourself in an enchanting world of captivating aromas and sensory delights. Our collection features an enticing range of fragrances, meticulously blended to evoke moments of tranquility, invigoration, and pure bliss. Whether you prefer the refreshing scent of citrus, the soothing aroma of lavender, or the enticing allure of exotic spices, our artisan soap collection offers a scent for every discerning taste.
Self-care should be an extraordinary experience; our artisan soaps embody that philosophy. Whether you choose a soap made from our Goat's Milk base or our Olive Oil base, you will find our luxurious ingredients and captivating fragrances, that transform your everyday bathing routine into a lavish, rejuvenating ritual.
Treat yourself or surprise someone special with the epitome of handcrafted luxury. Explore our artisan soaps and discover the sheer pleasure of indulging in the art of bathing, letting our handmade soaps elevate your self-care journey to extraordinary heights.