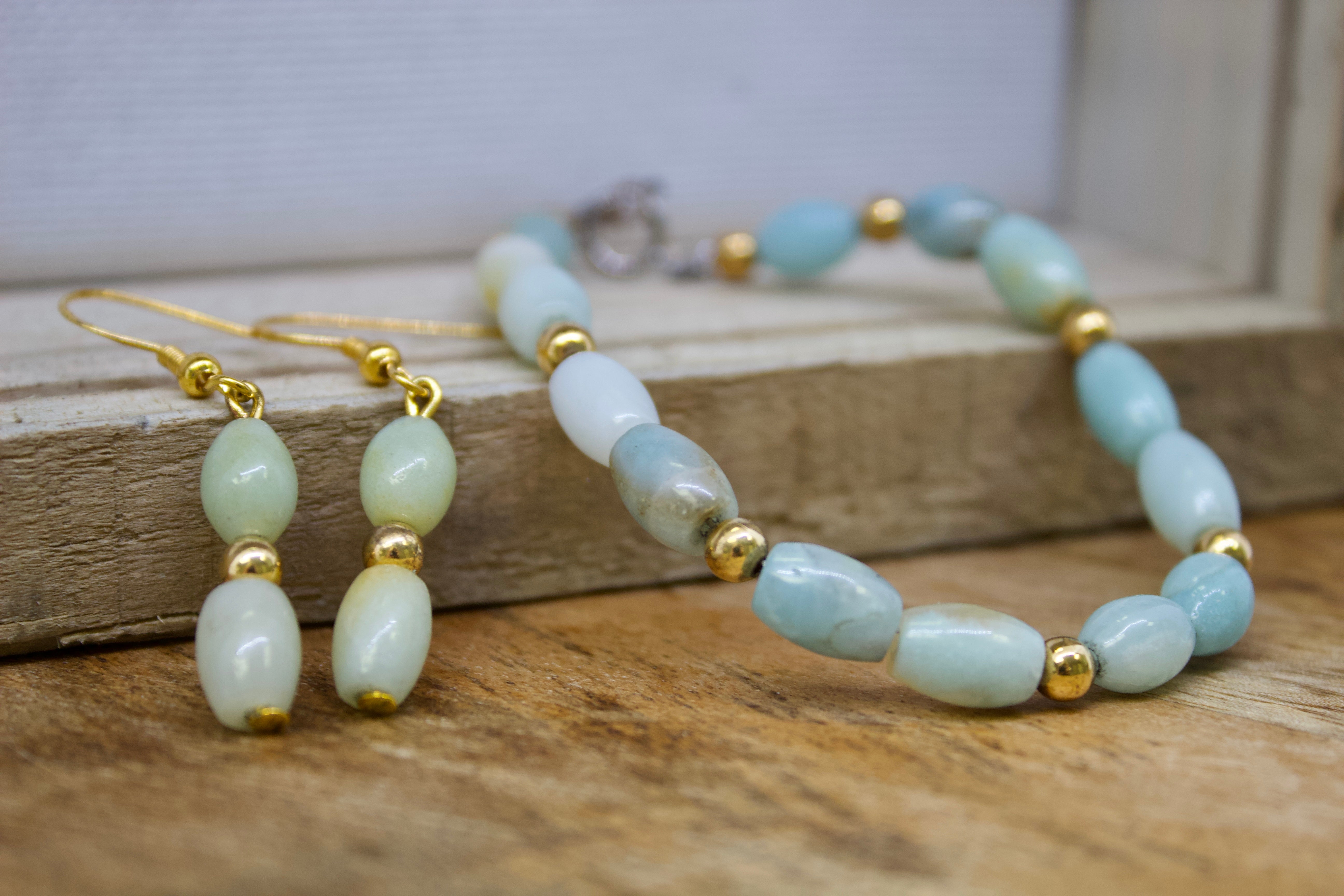 Jewelry Sets
Introducing our Jewelry Sets collection, where you can find the perfect matching pieces to complete any look. Here you will find combinations of bracelets, earrings, and necklaces that have been carefully curated to complement each other, allowing you to effortlessly elevate your style.
Our collection features a variety of designs and gemstones, including classic Czeck Druk pearls, vibrant turquoise, elegant amethyst, crystals, and more. You'll find sets that are perfect for formal occasions, such as weddings and galas, as well as sets that add a touch of glamour to your everyday wear.
Our artisans at Blue Elegance have meticulously handcrafted each piece using high-quality materials, including sterling silver, gold plating, and natural gemstones, ensuring that your jewelry sets will last for years to come.
Whether you're looking for a statement piece to make heads turn, or a subtle yet sophisticated addition to your outfit, our Jewelry Sets collection has something for everyone. With our sets, you can enjoy the convenience of having a complete look that is sure to impress.