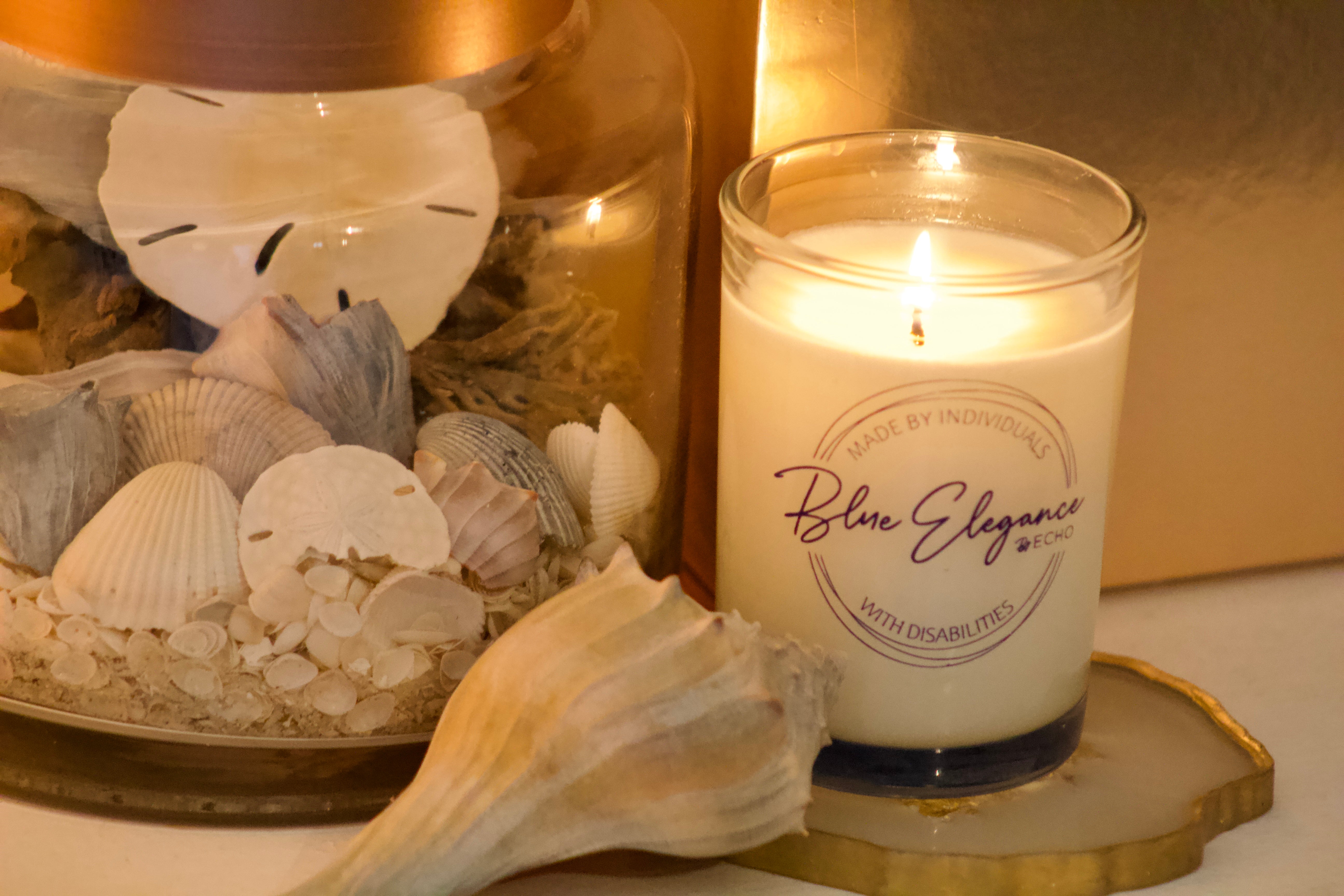 Candles
Welcome to the Blue Elegance candle collection! Our candles are made with 100% soy wax, sourced from soybeans grown right here in the United States. We take great pride in our craftsmanship, ensuring that each candle is carefully hand-poured and made with only the finest ingredients.
Our fragrances are a blend of essential oils and synthetic fragrance oils, and we guarantee that all of our scents are phthalate-free and comply with RIFM and IFRA standards for safety and purity. From our cozy and comforting scents to our fresh and invigorating aromas, there is something for everyone in our candle collection.
So sit back, relax, and let the soothing ambiance of our candles transport you to a place of tranquility and peace.