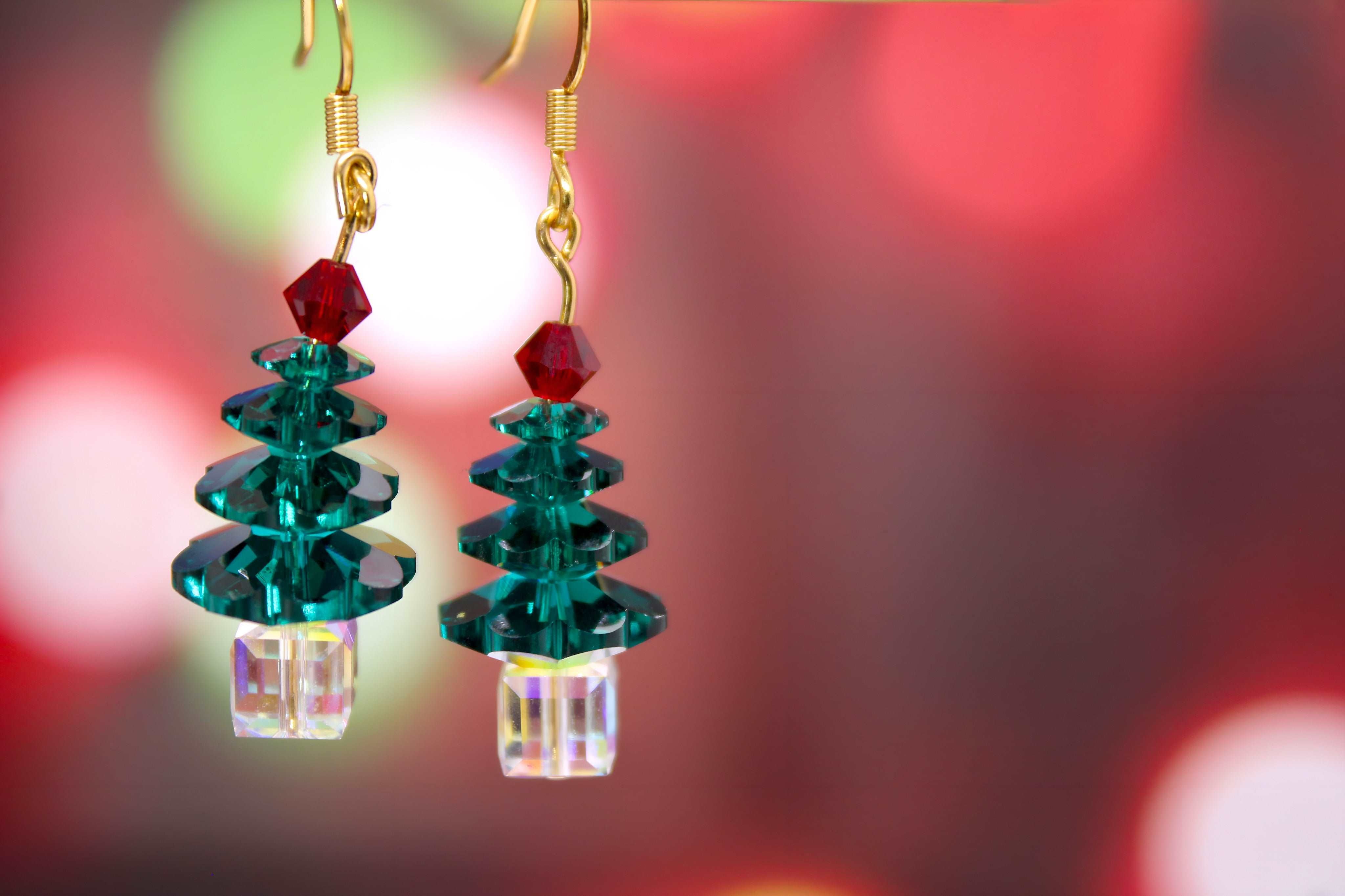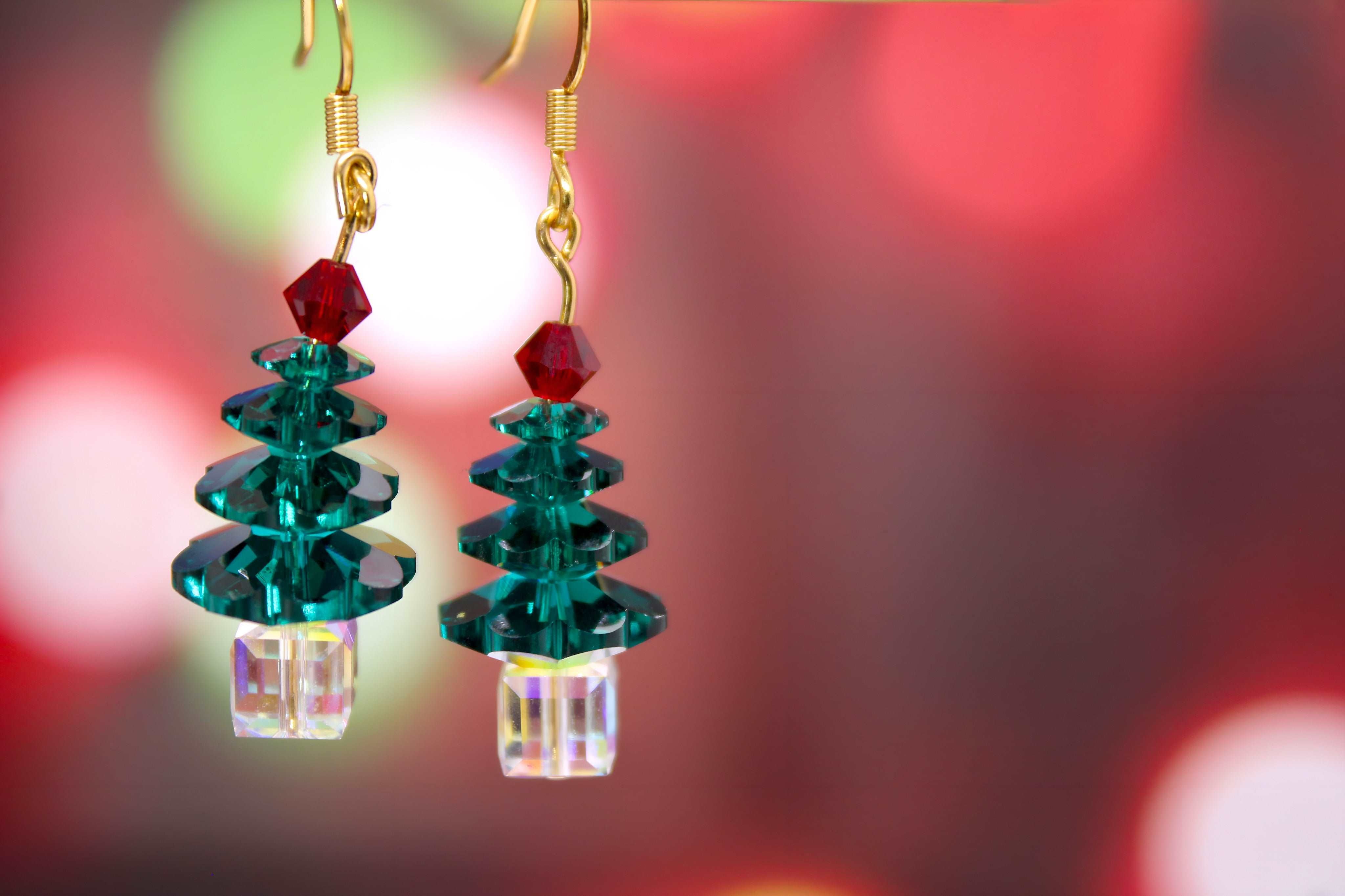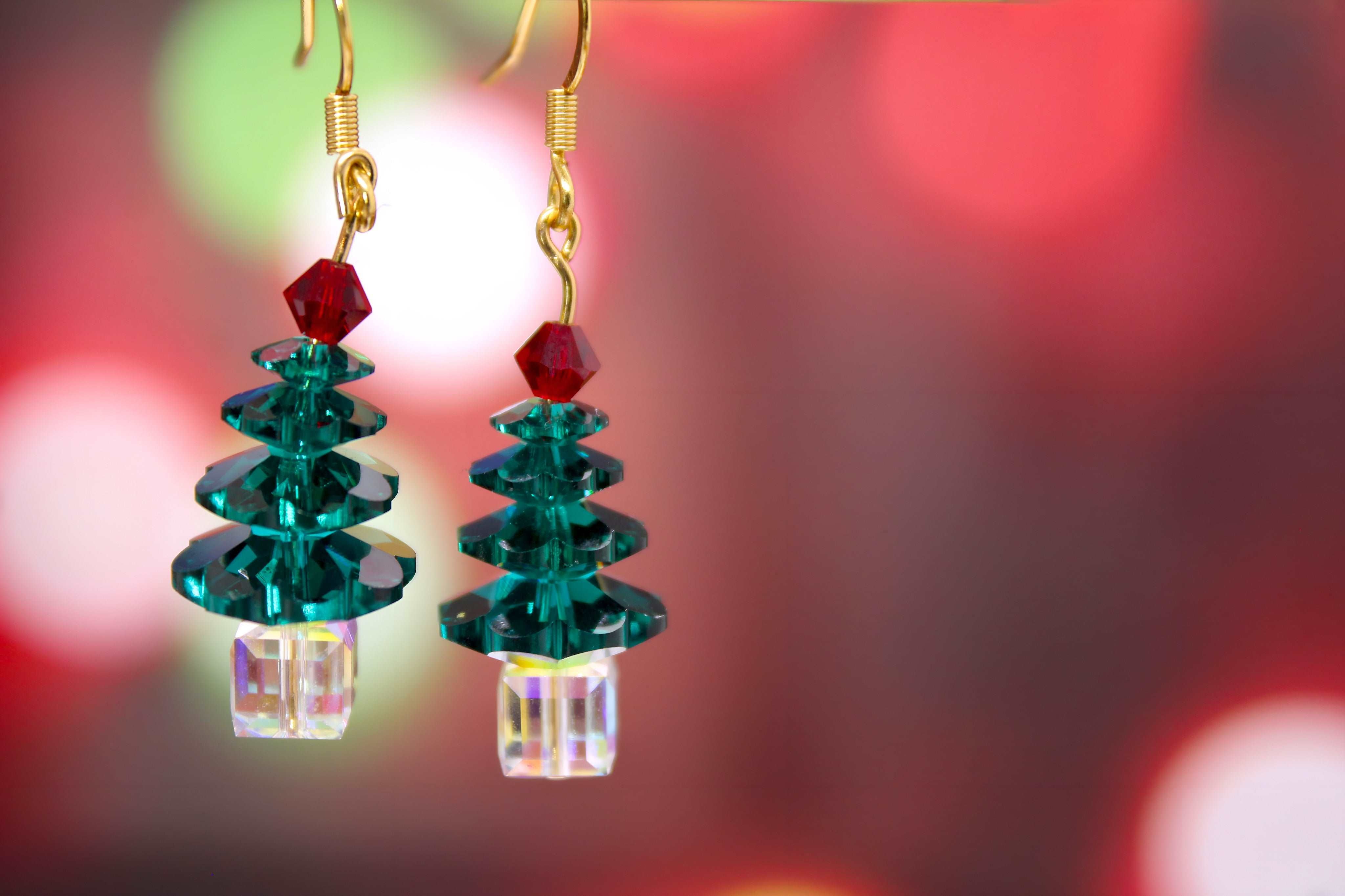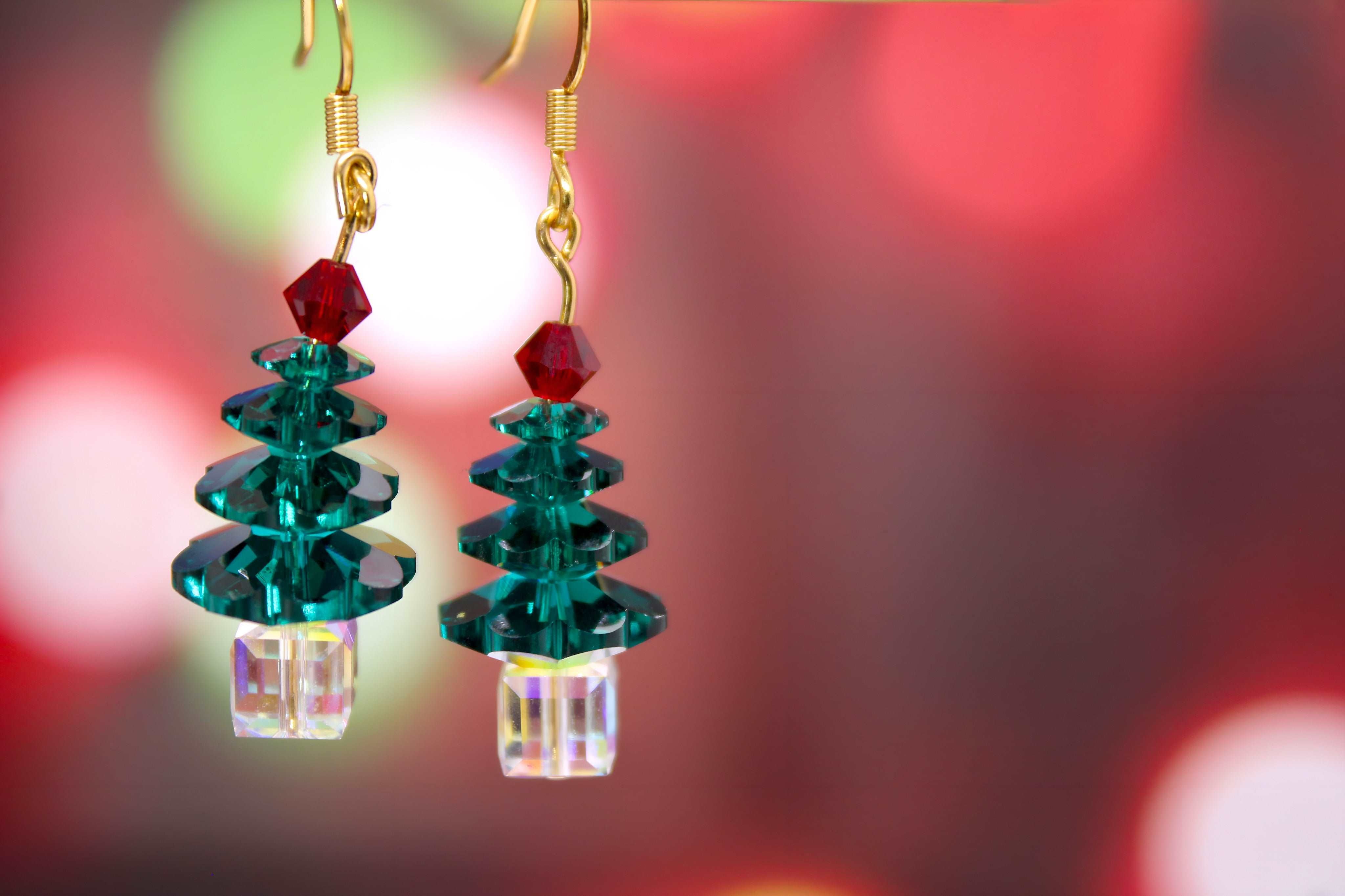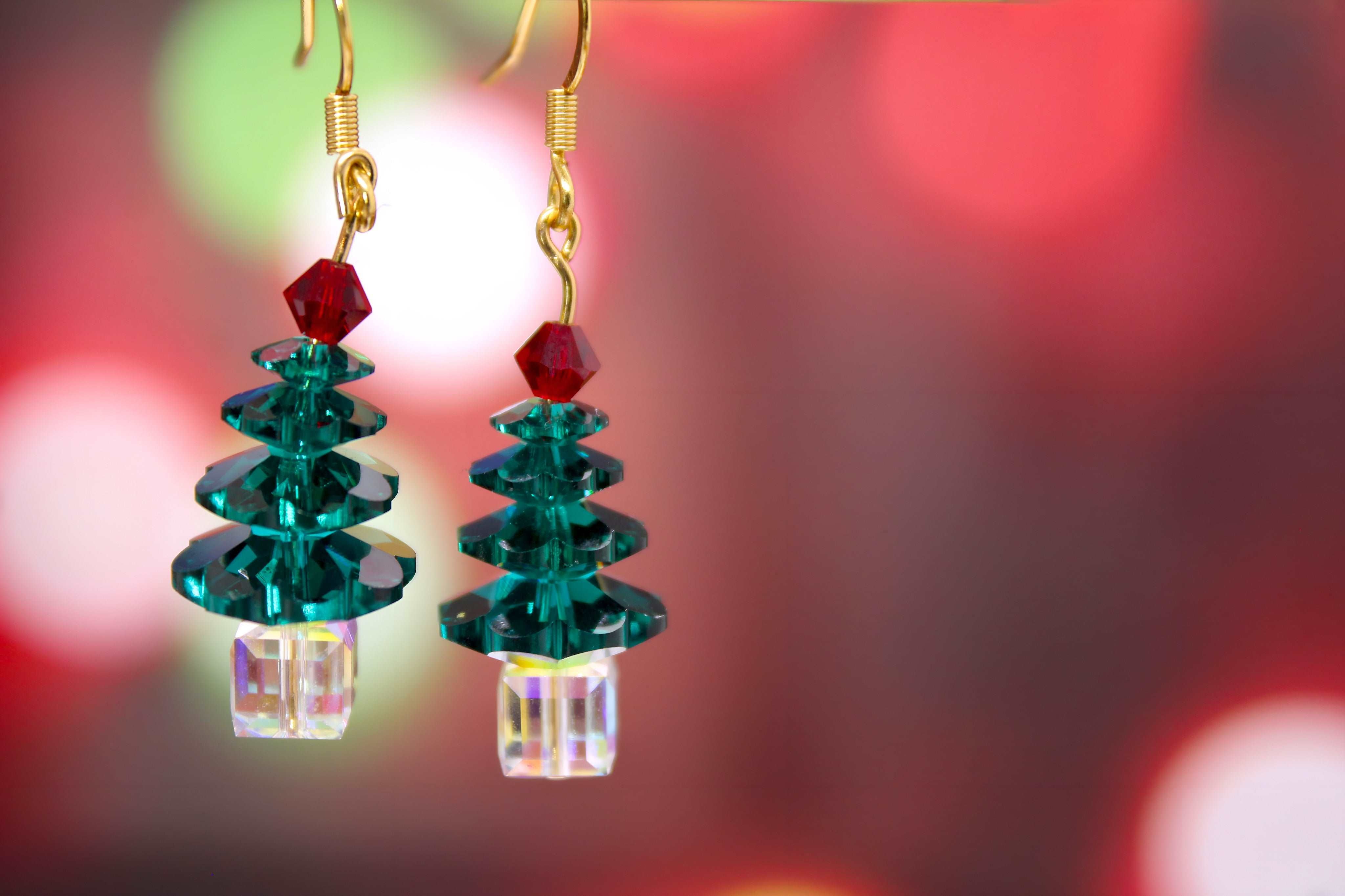 Get ready to dazzle this Holiday Season with our enchanting Christmas Tree Crystal Earrings. Each pair is meticulously crafted using exquisite Austrian-made Crystal Passions crystals that glisten with the radiance of a beautifully adorned Christmas tree.
These earrings are more than just accessories; they're a statement of festive elegance. The crystal facets capture and reflect light in a way that mirrors the enchanting glow of holiday lights, making you the center of attention at any gathering.
With gold-plated ear hooks that add a touch of luxury, these earrings are a true embodiment of the holiday spirit. Whether you're attending a holiday party, a family gathering, or simply spreading cheer around town, these Christmas Tree Crystal Earrings are the perfect accessory to enhance your festive style. Elevate your holiday look and let your inner sparkle shine with these stunning, handcrafted earrings.
Embrace the magic of the season and radiate holiday spirit wherever you go. Bring joy to your celebrations and make this Holiday Season unforgettable with our Christmas Tree Crystal Earrings.