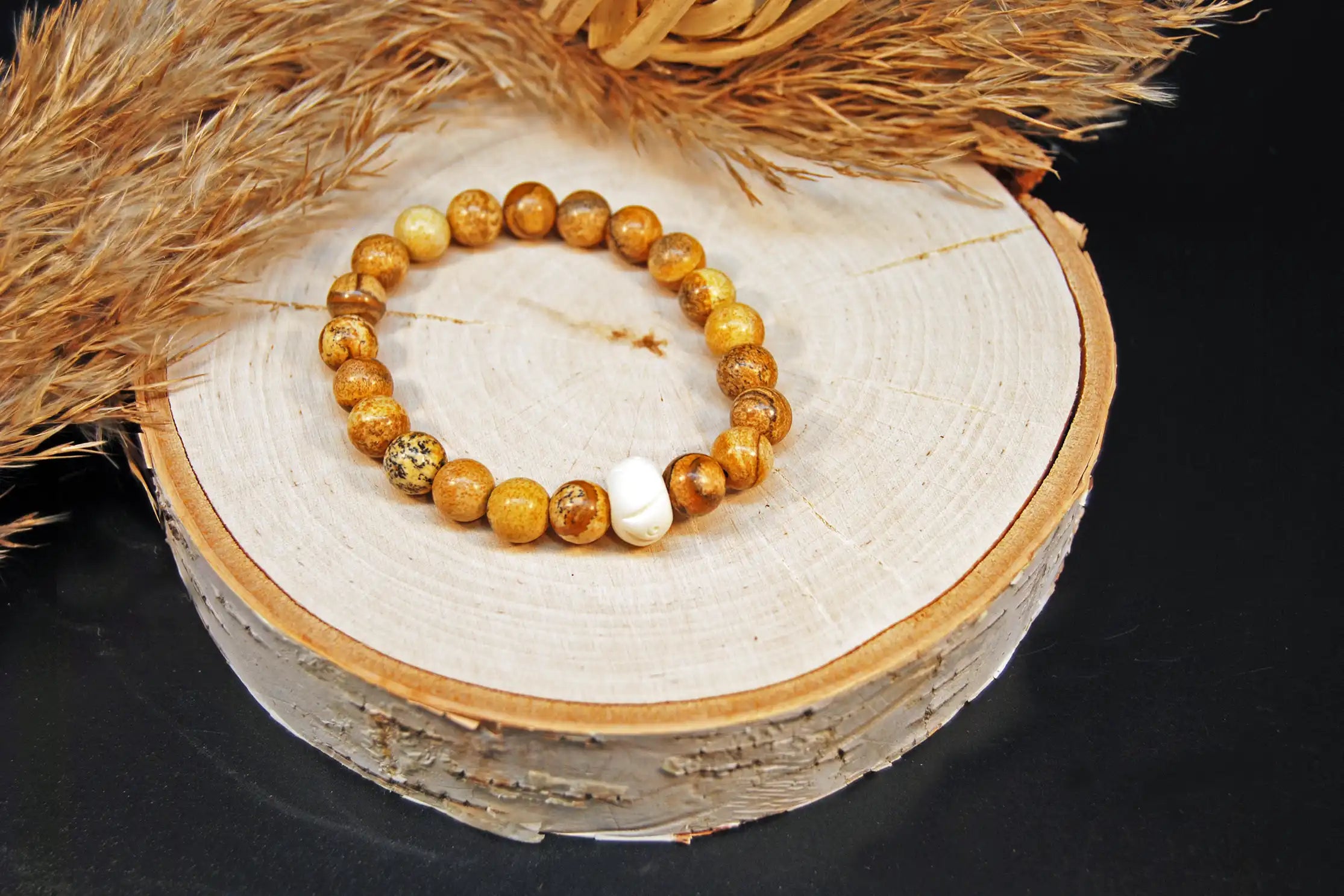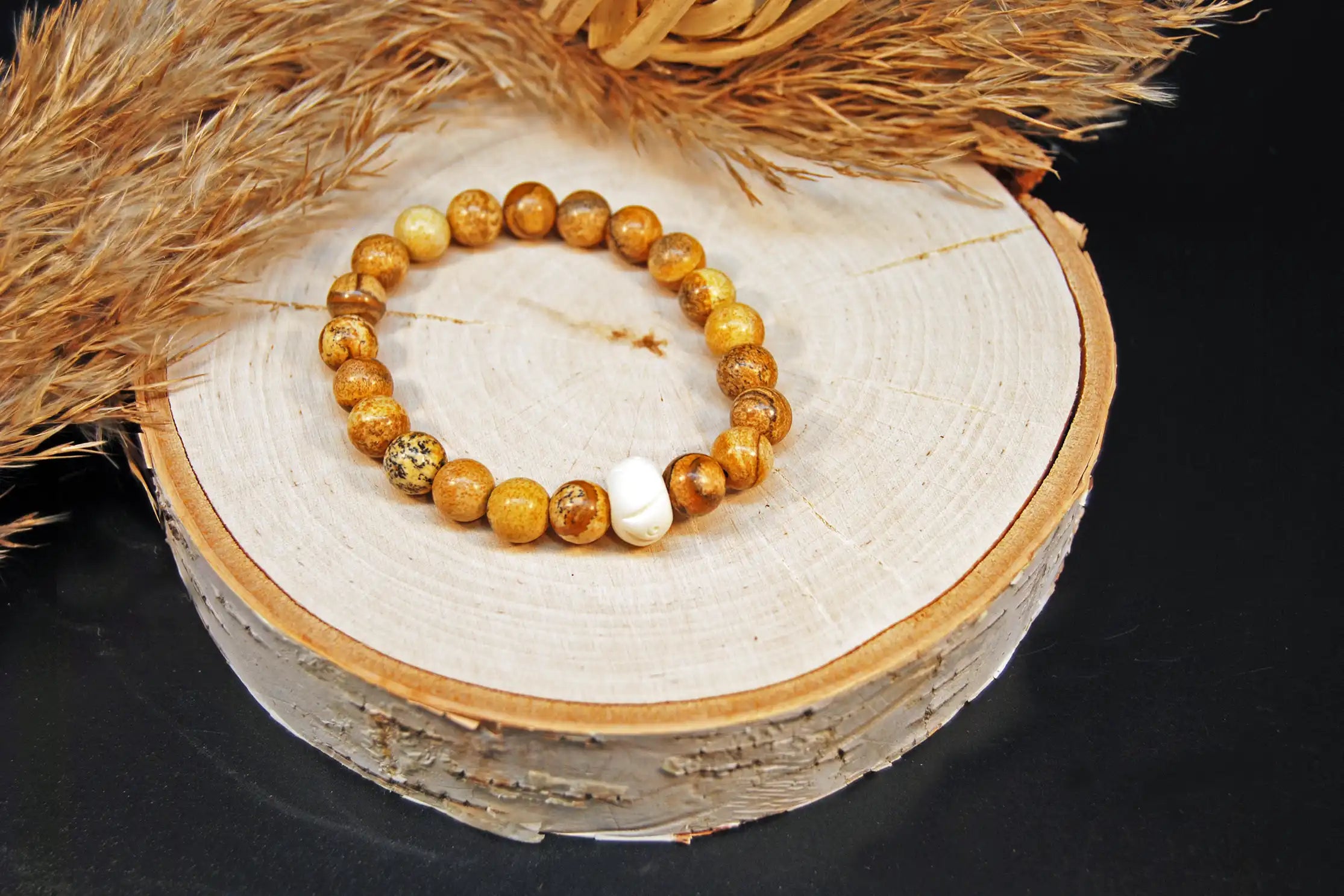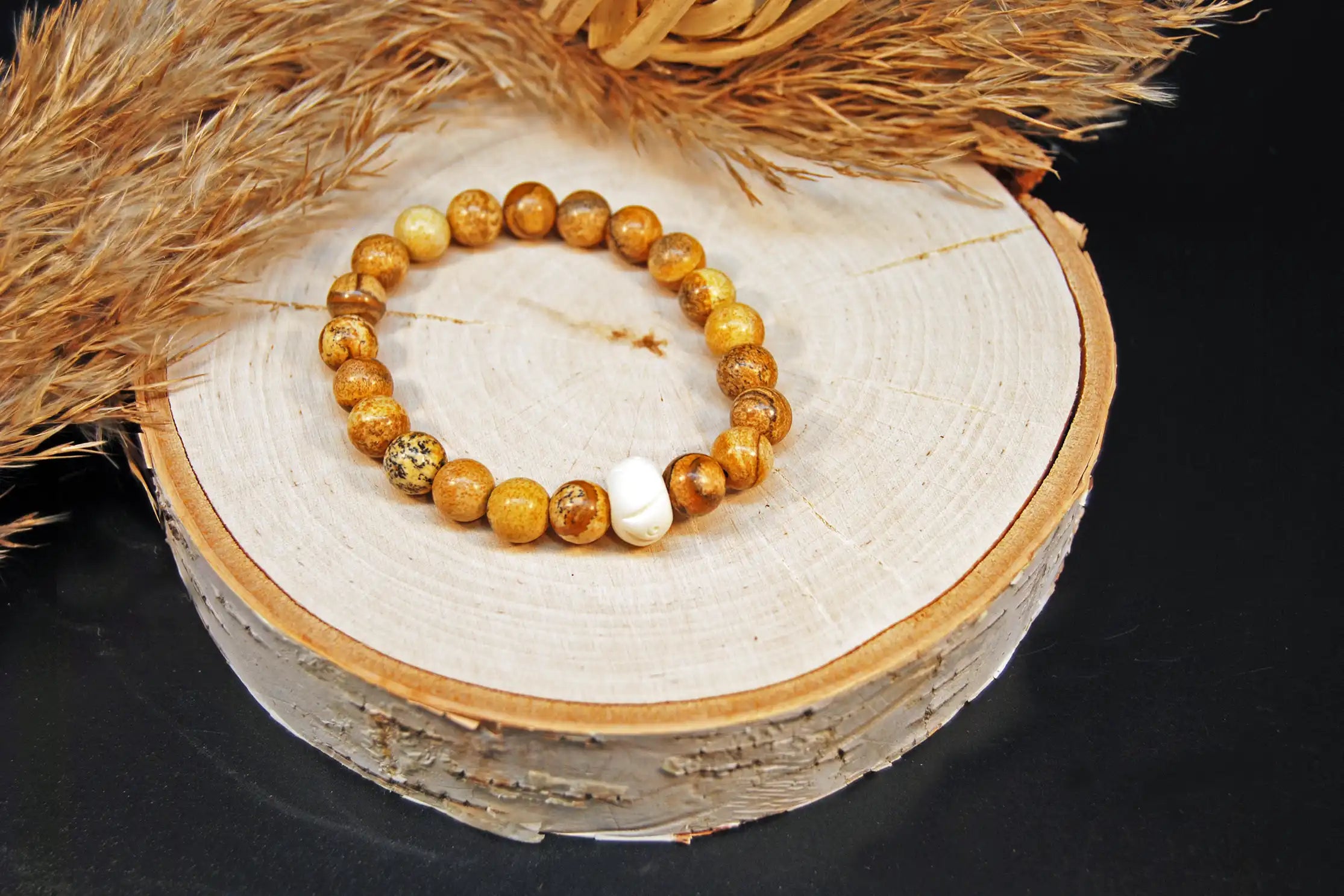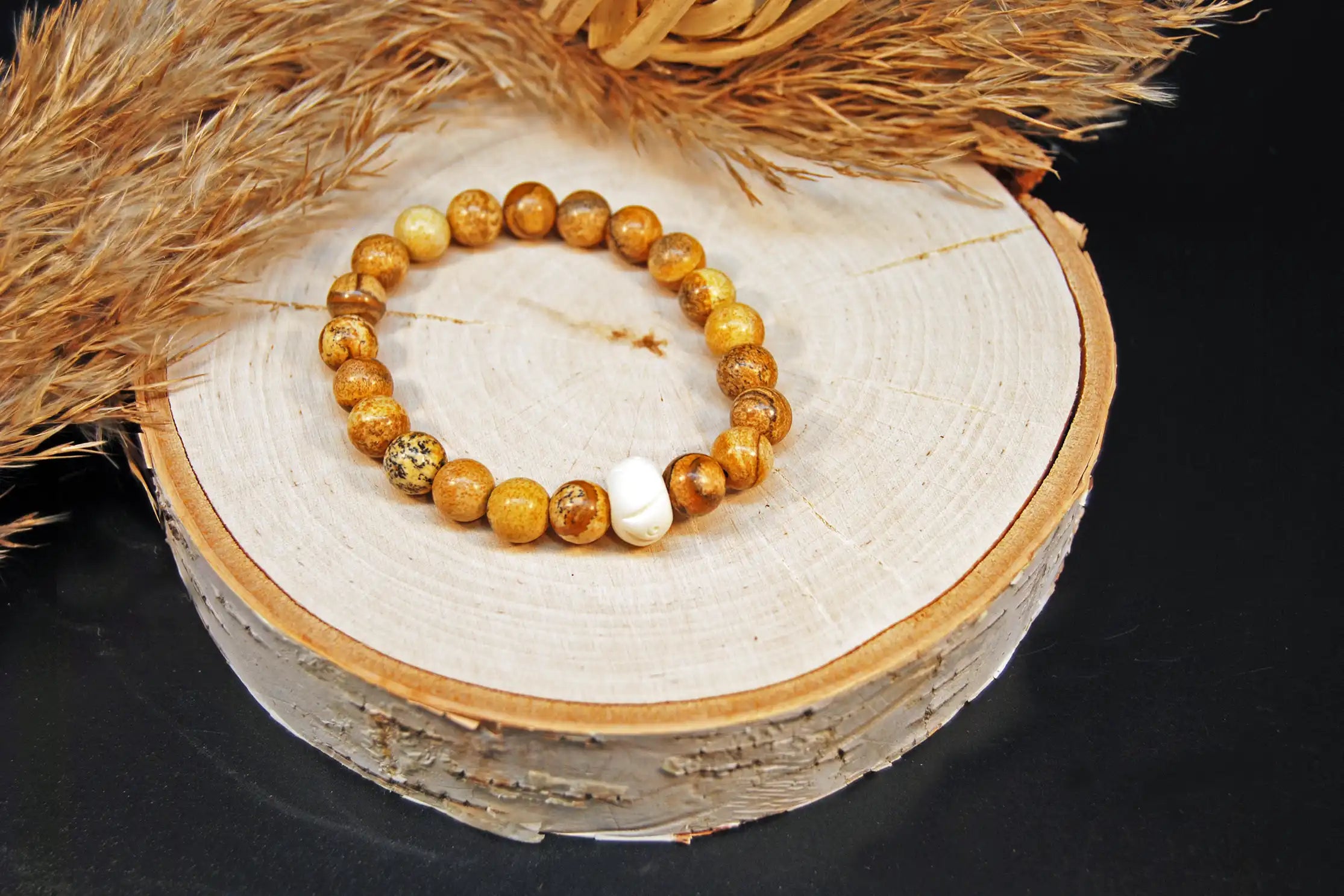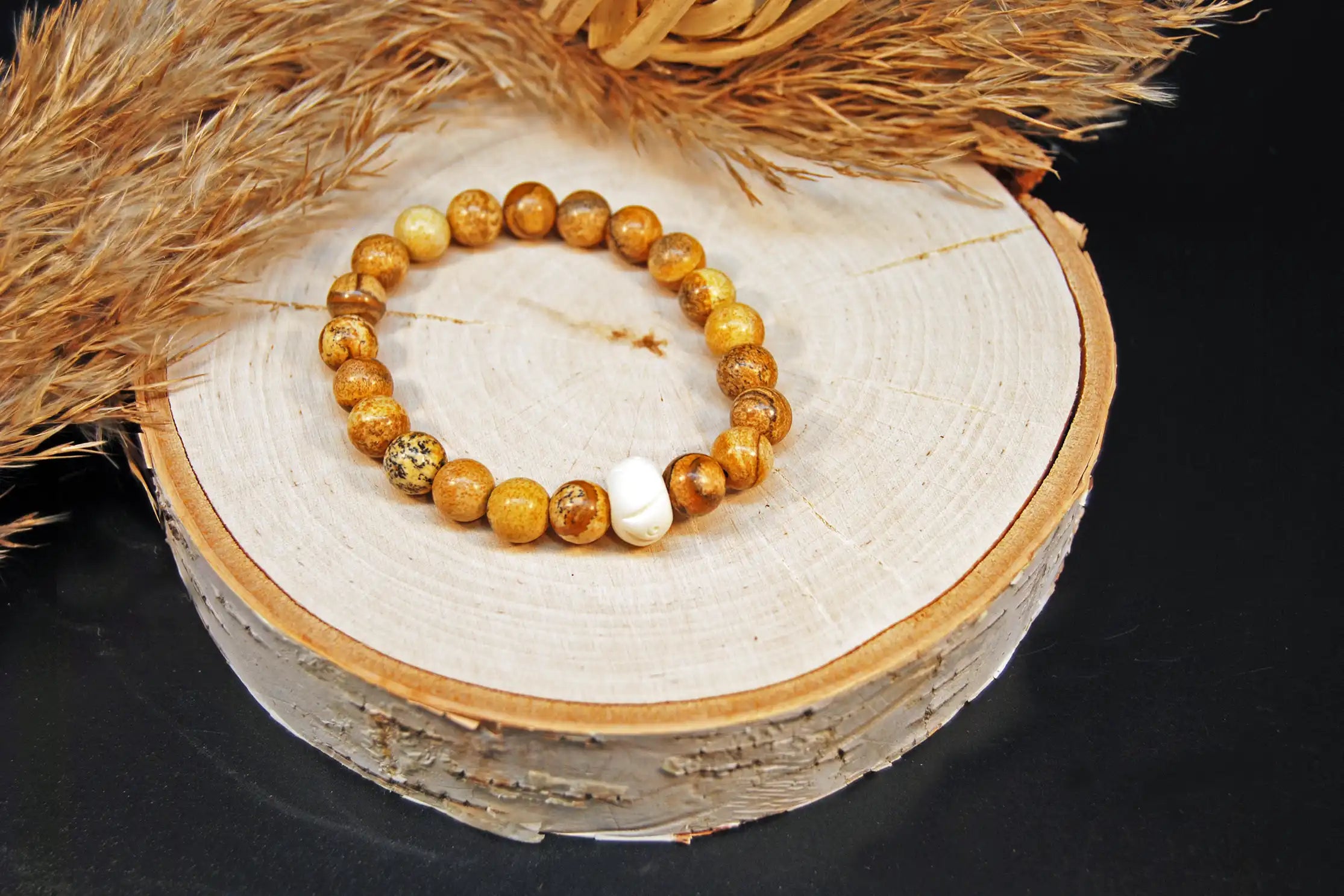 Song of the Sahara Bracelet
Picture this: As far as you can see, the landscape is filled with waves reminiscent of an ocean but here, it's sand. The Sahara is the largest desert in the world at 3,320,000 square miles and includes parts of 10 African nations. Our Song of the Sahara bracelet is made from beautiful Picture Jasper and a simple yet elegant, hand-carved flower made from horn.
Picture Jasper is a landscape stone that's believed to help us find our place in the world. When we've stepped off the path or gone down a path we never intended, Picture Jasper is thought to give the time and space alone to sort through things.
The closeup photo has been darkened to show the carved horn better.