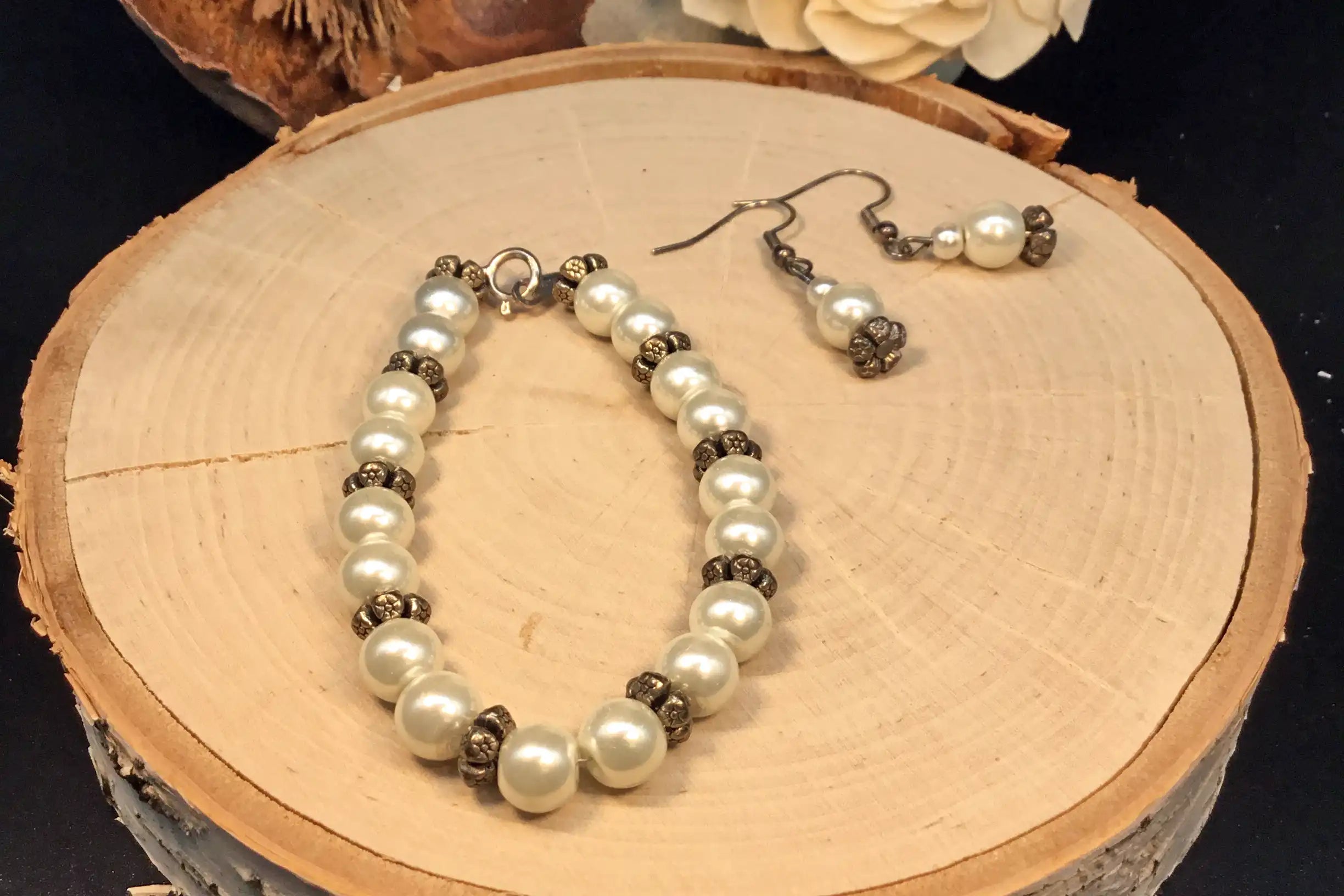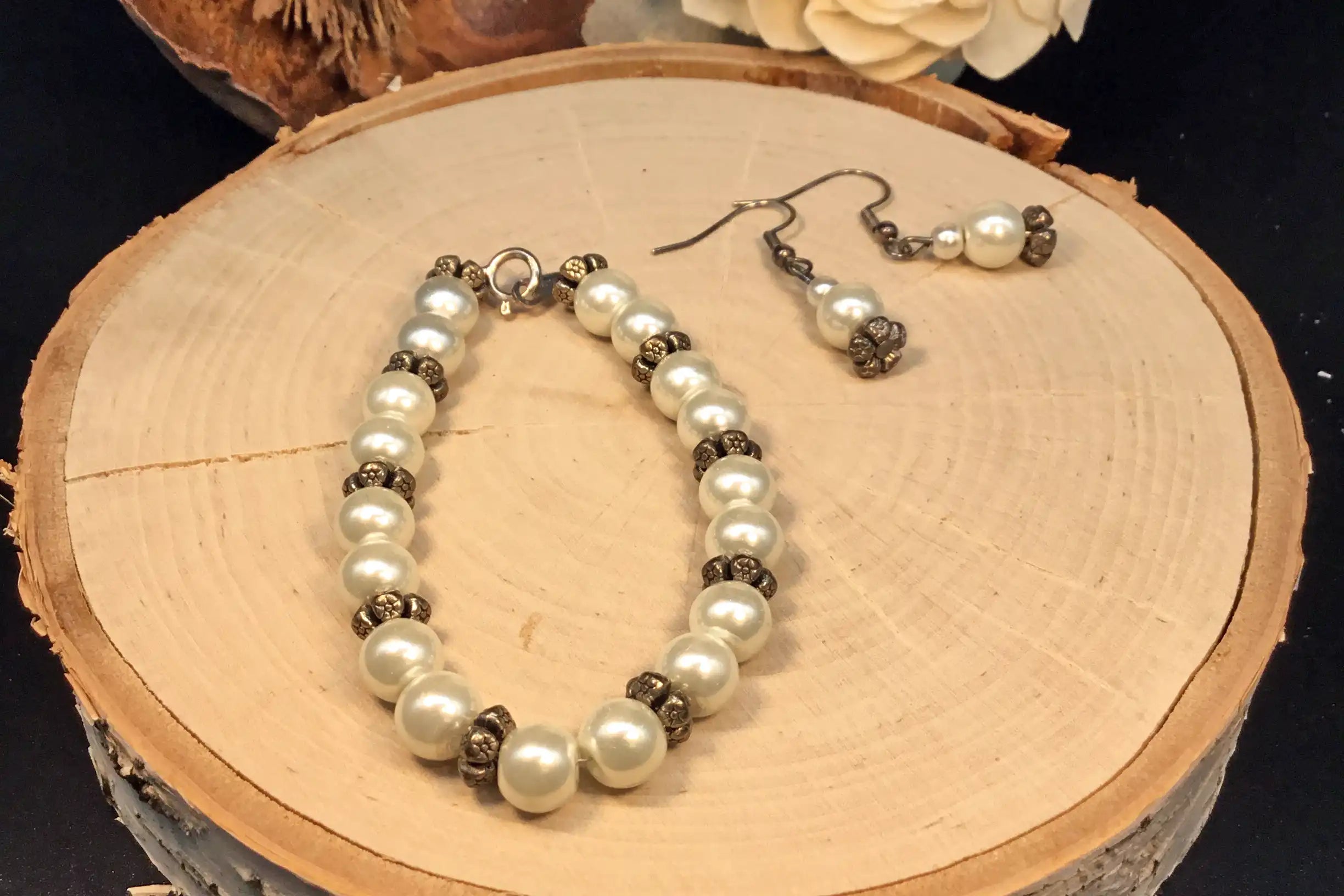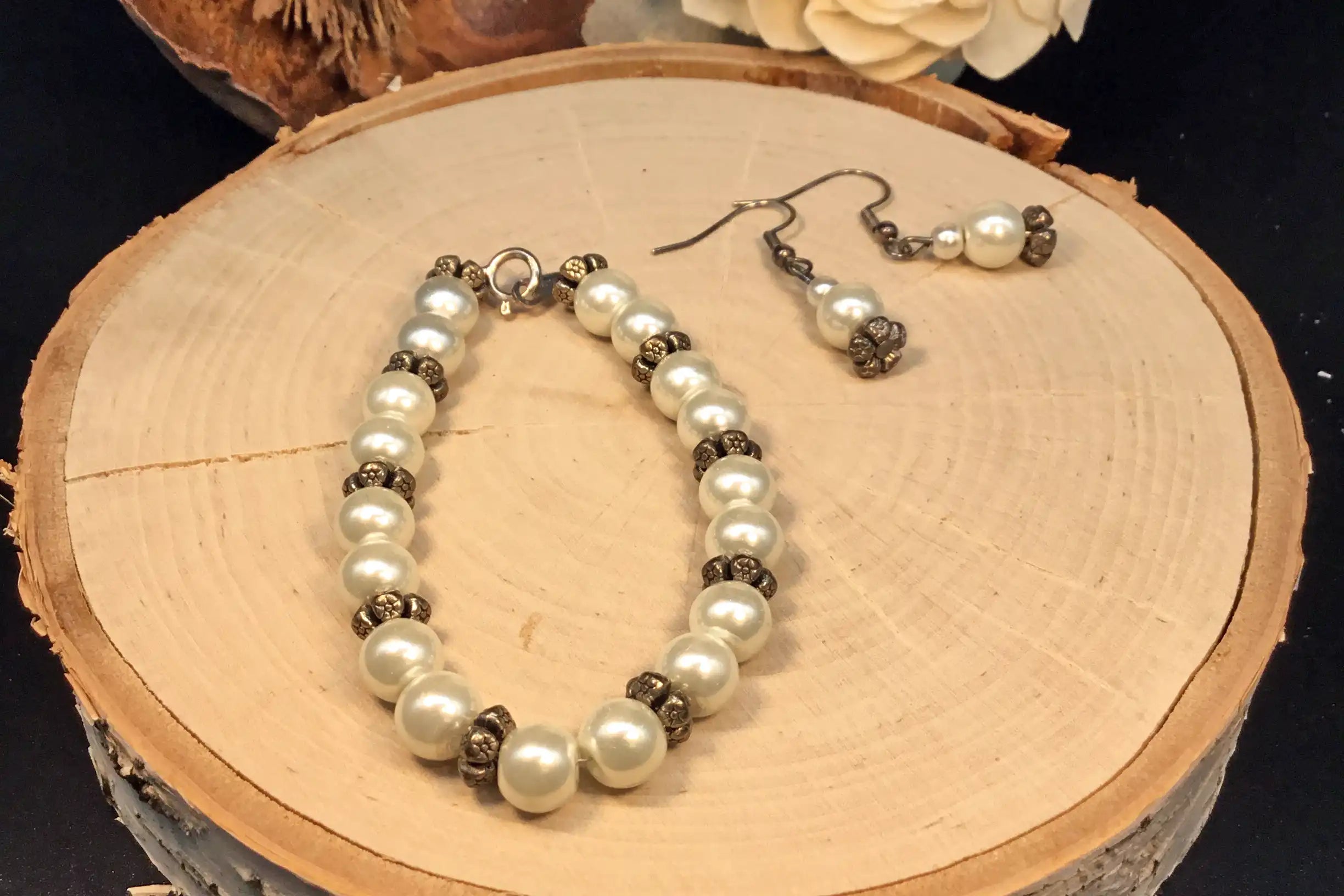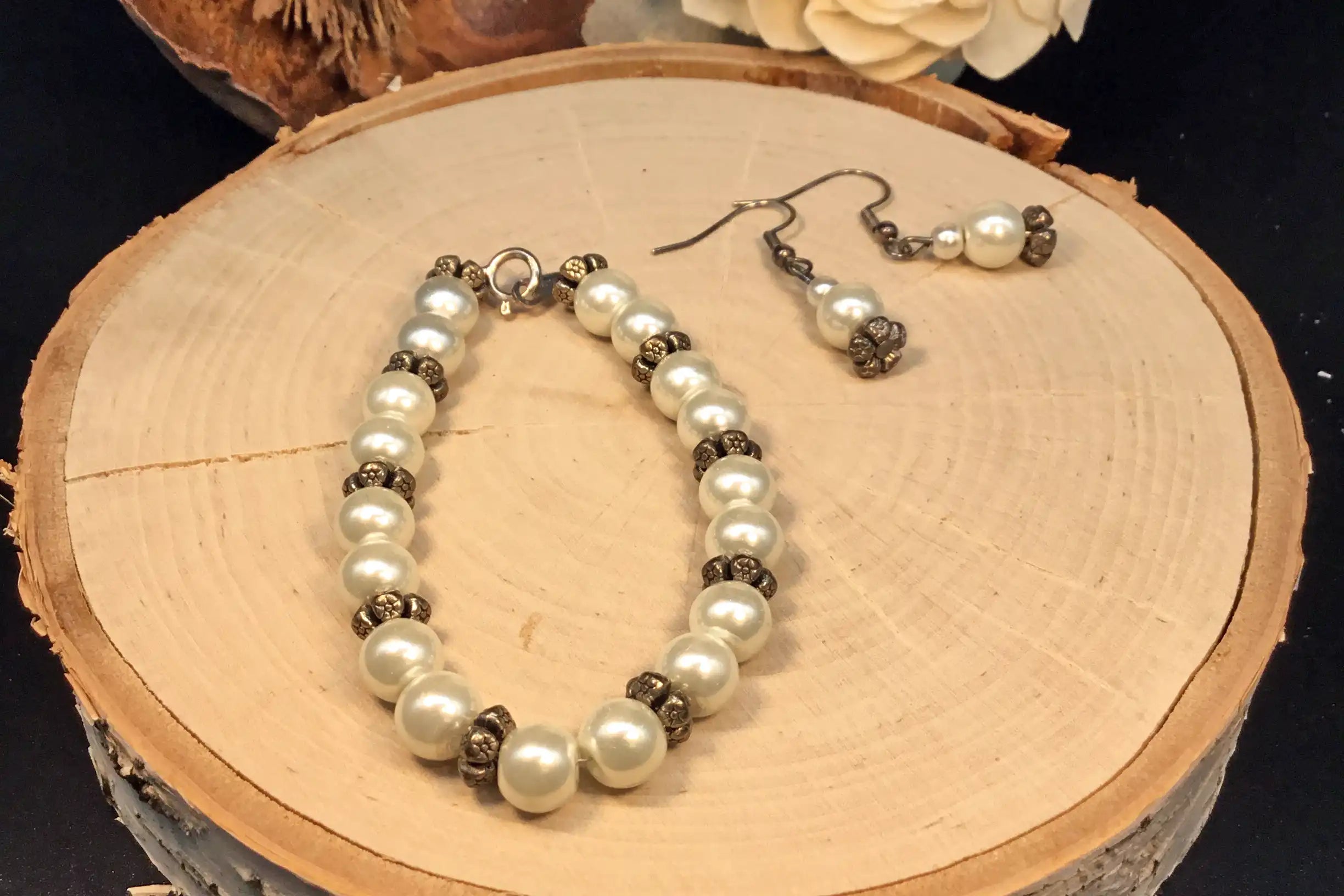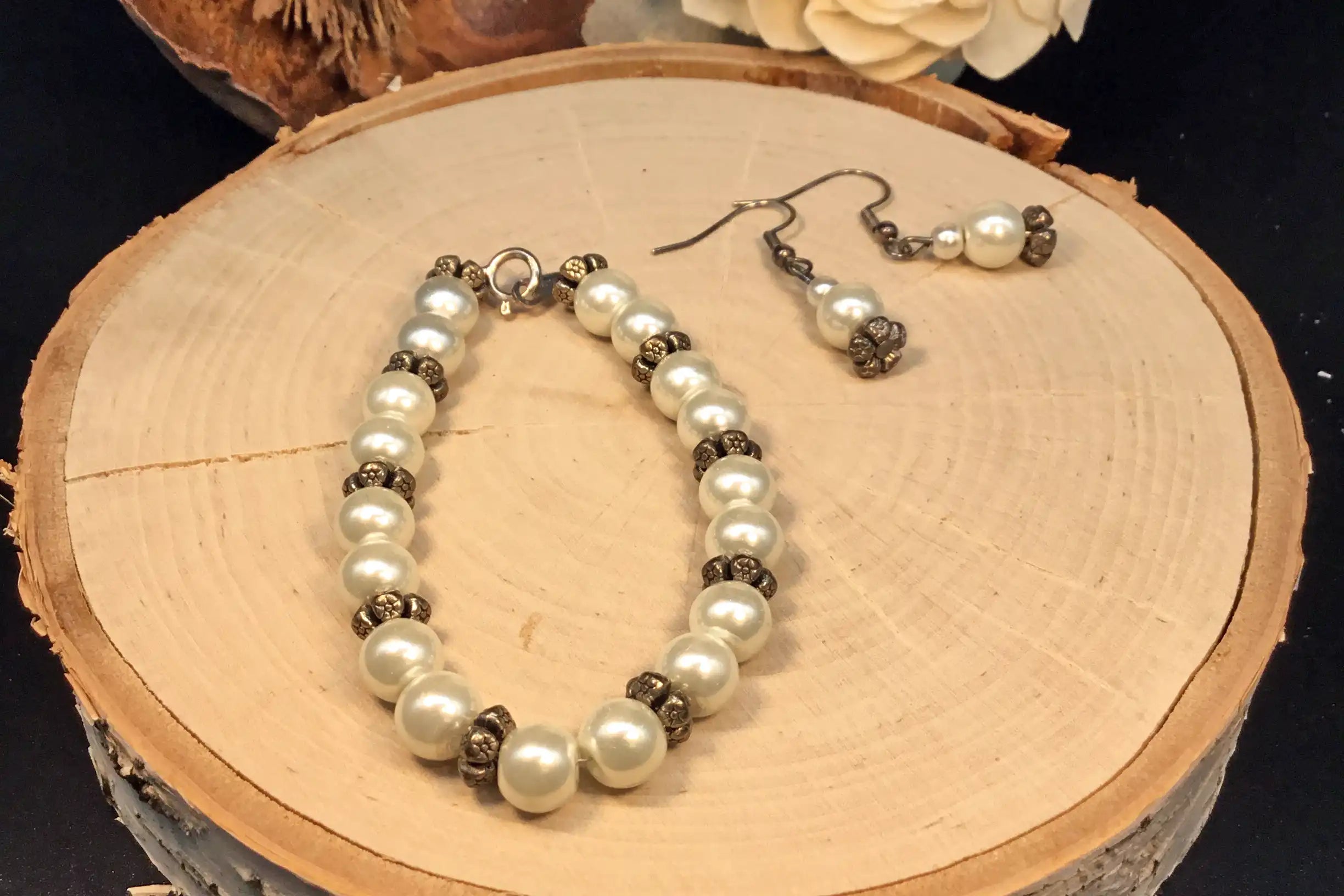 Experience the beauty of simplicity with the Tears of Serenity bracelet and earring set. The delicate Celestial Crystal® pearls and exquisite antique flower rondelles effortlessly exude vintage charm.
Pearls have been treasured for thousands of years, dating back to ancient China in 2,206 BCE. These luminous gems also carry a watery association due to their shape. According to legend, white pearls are the tears shed by the gods. Another story claims that when Eve was banished from Eden, her tears transformed into pearls.
The Tears of Serenity set is a timeless addition to any jewelry collection, perfect for adding a touch of elegance to any outfit.