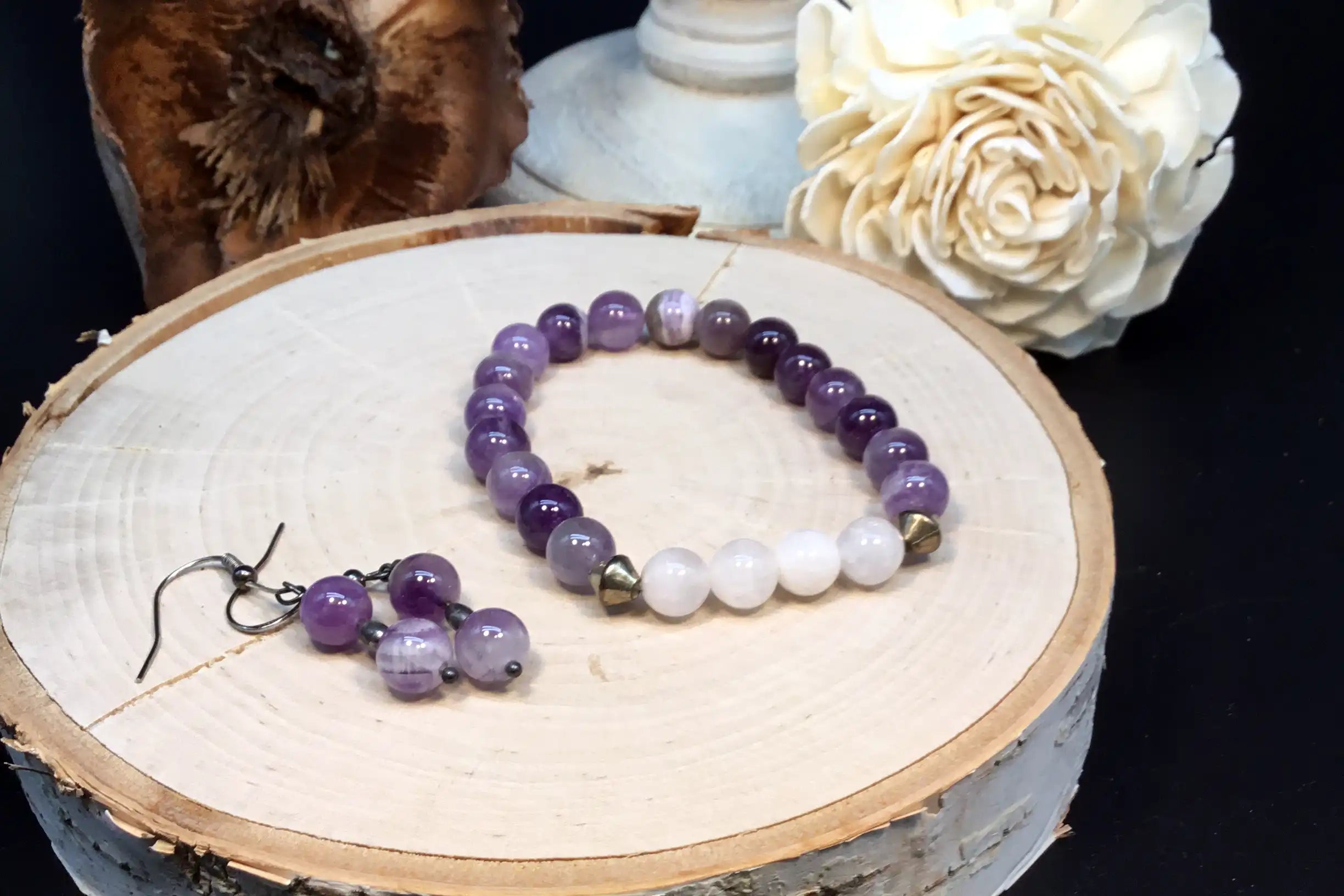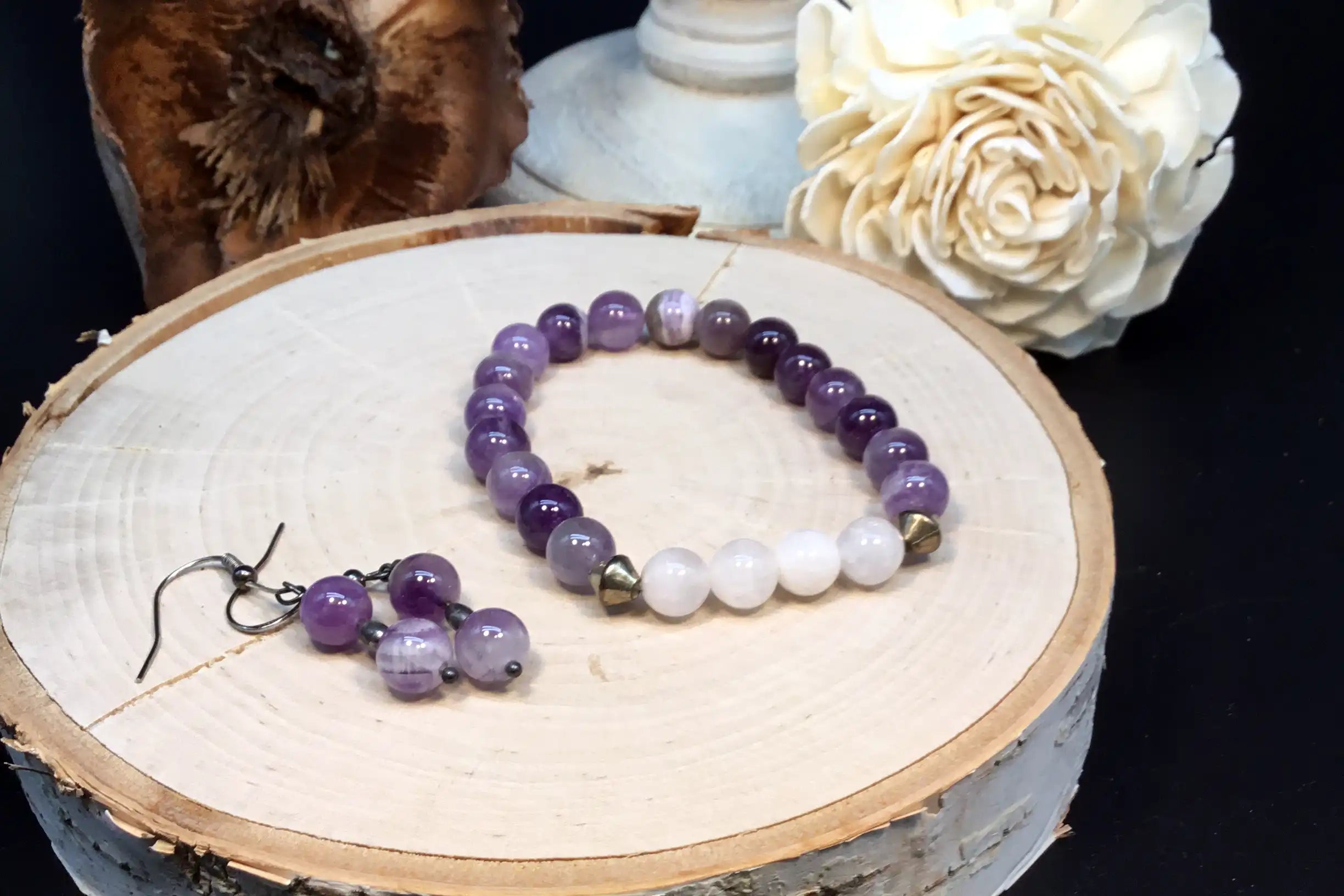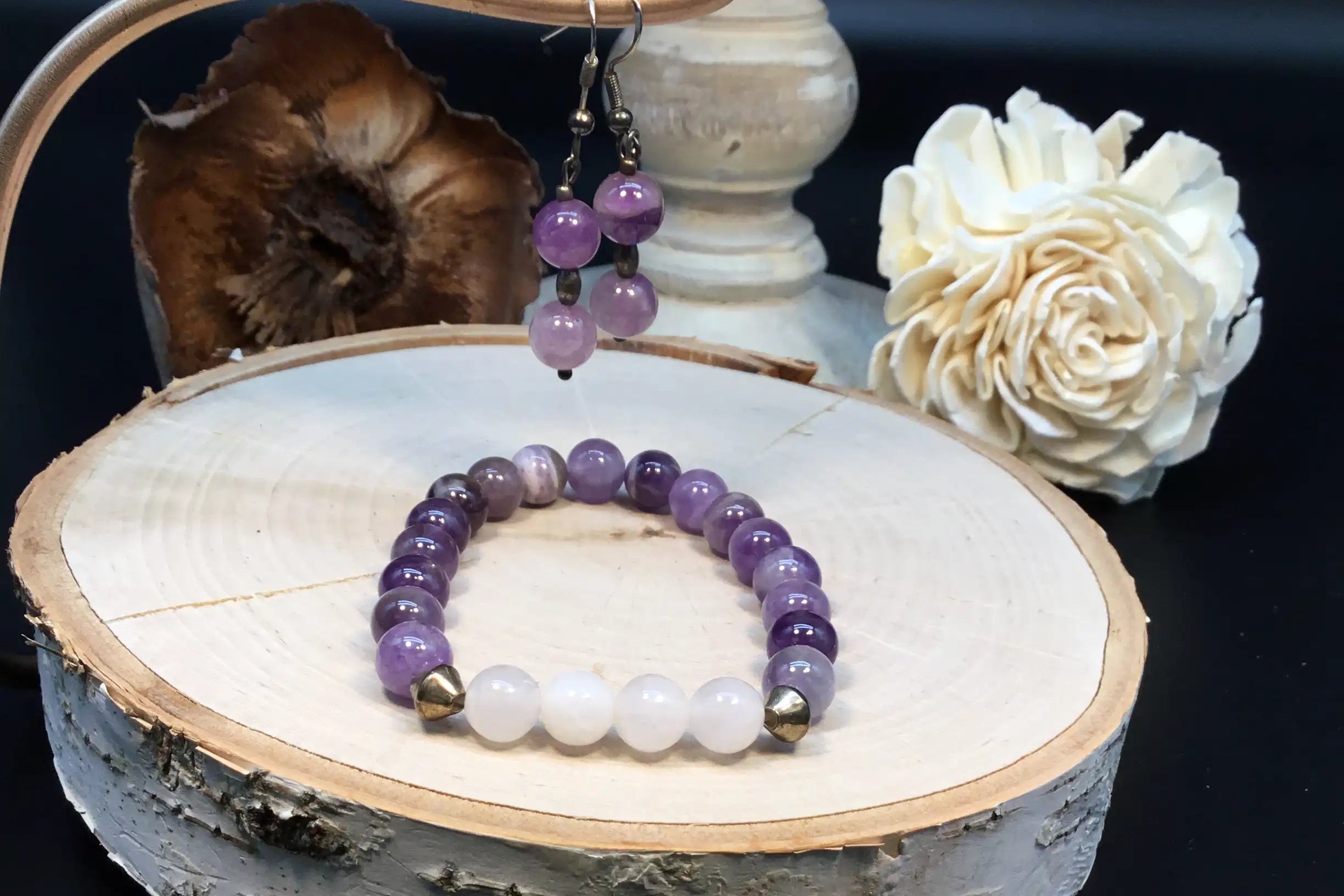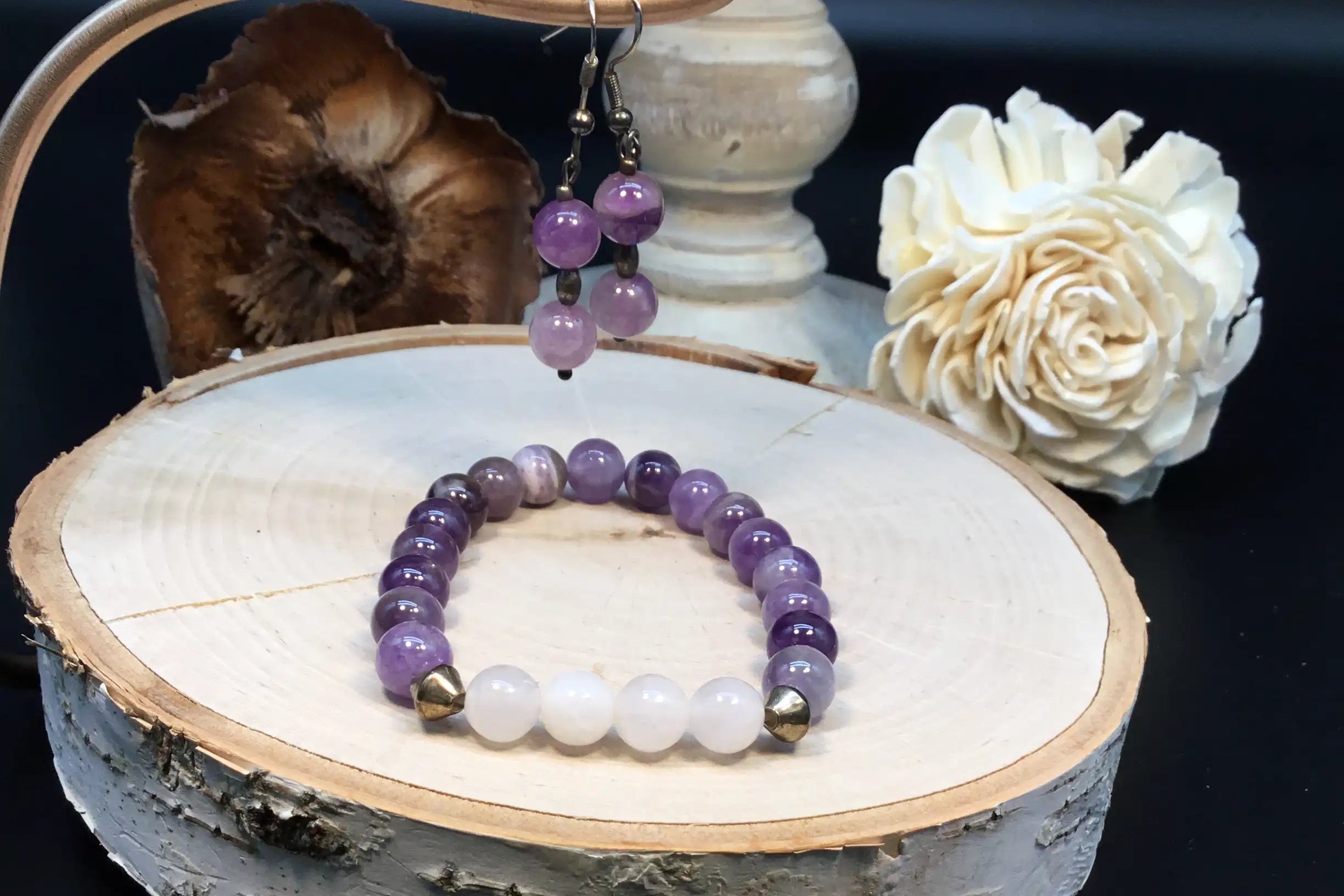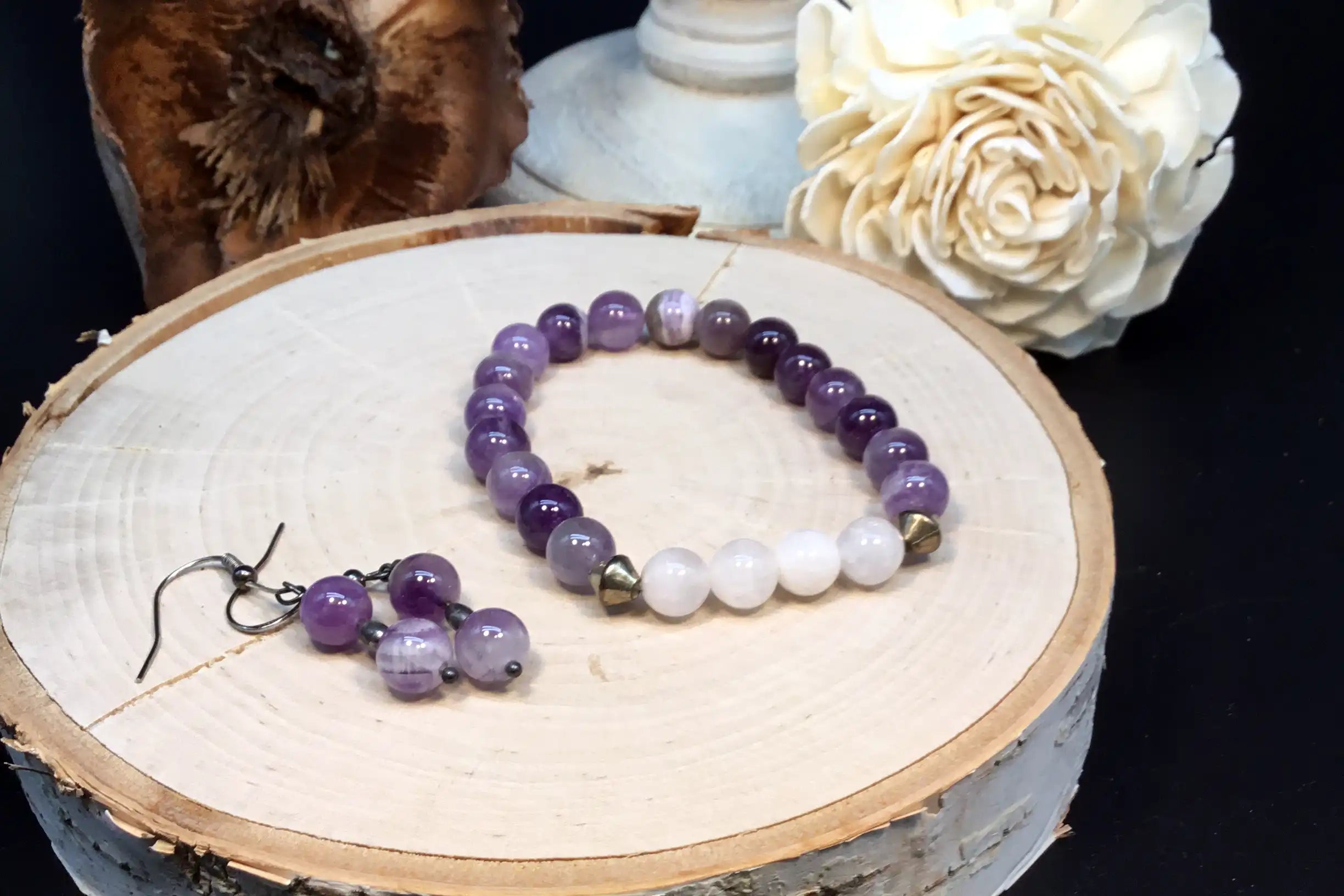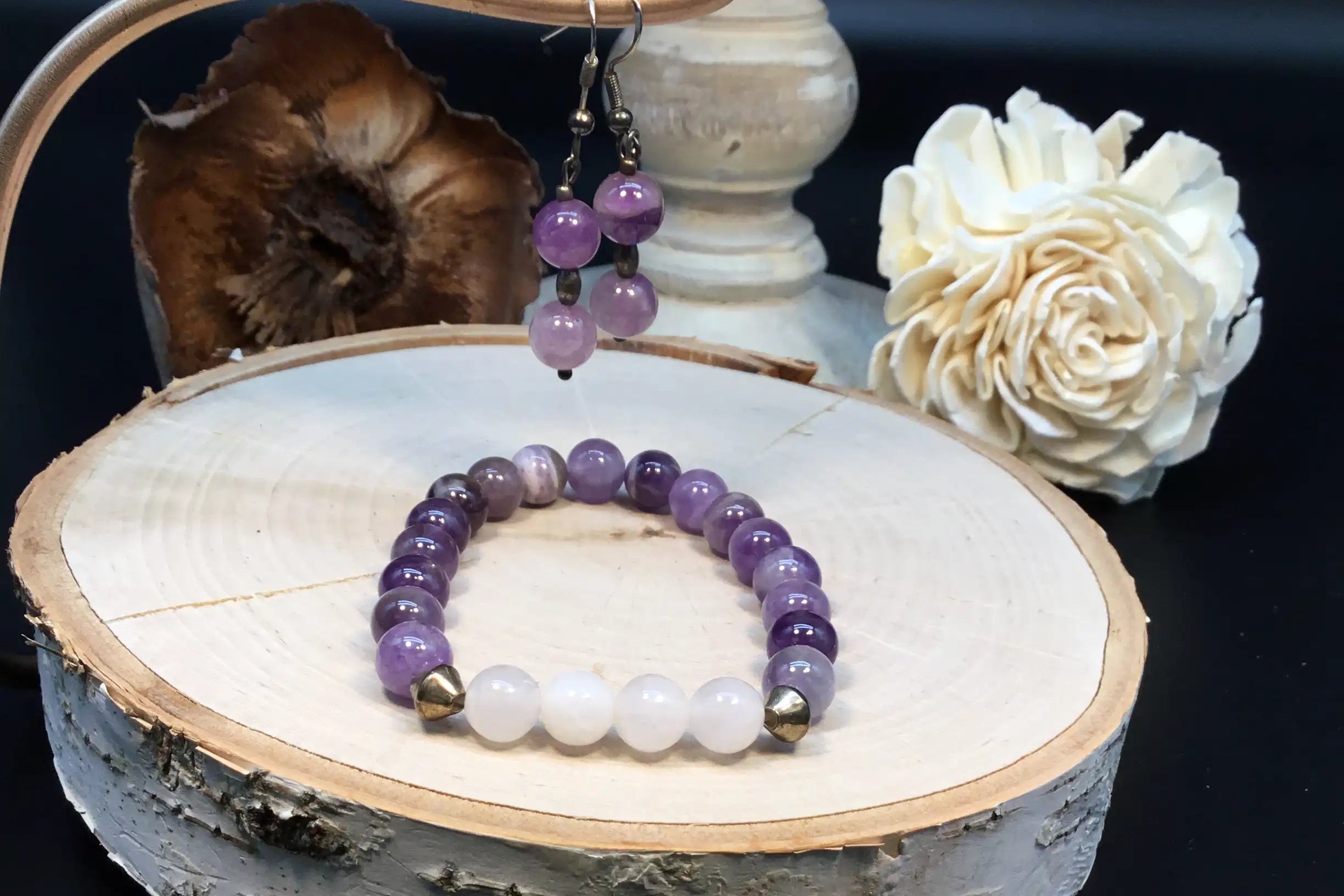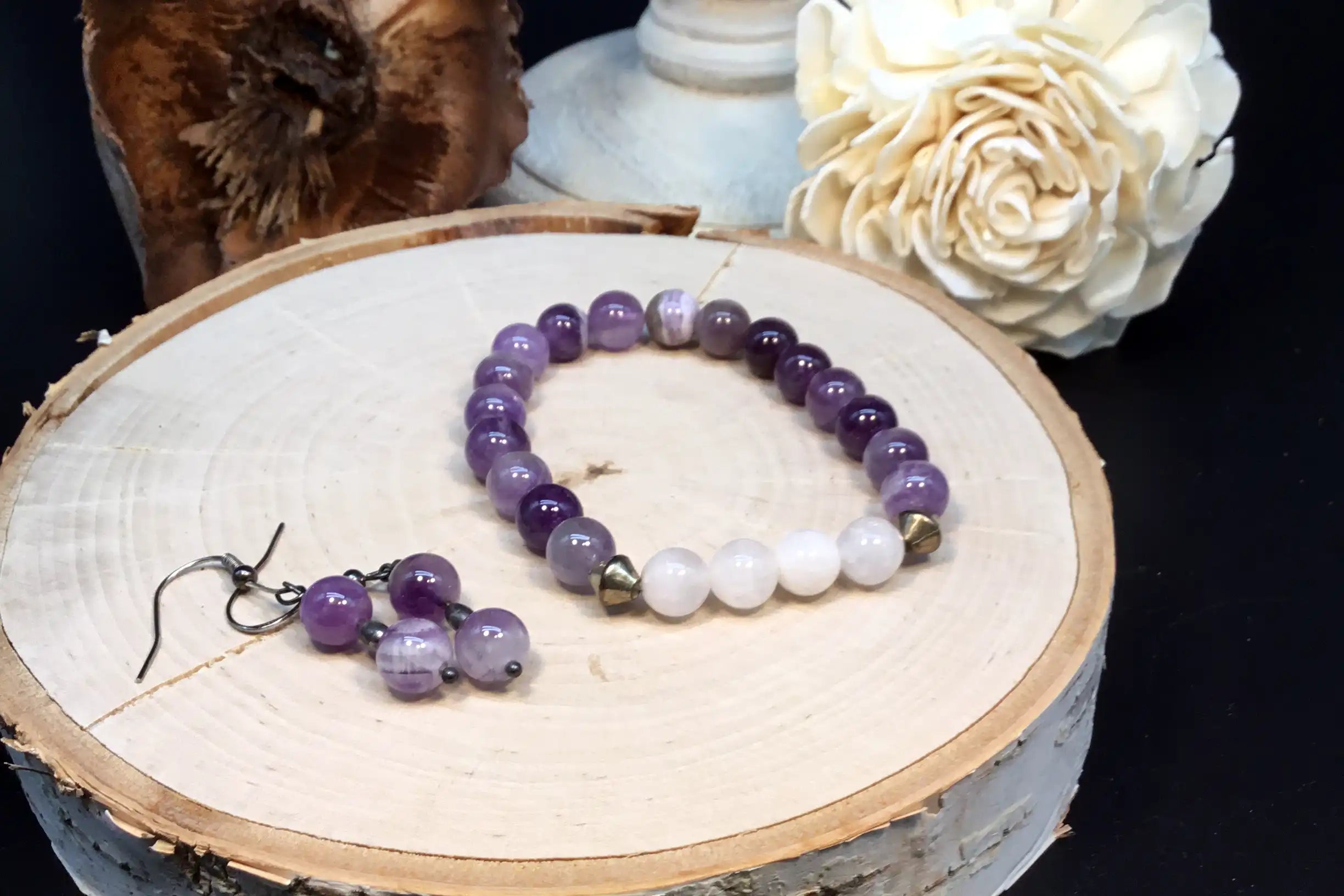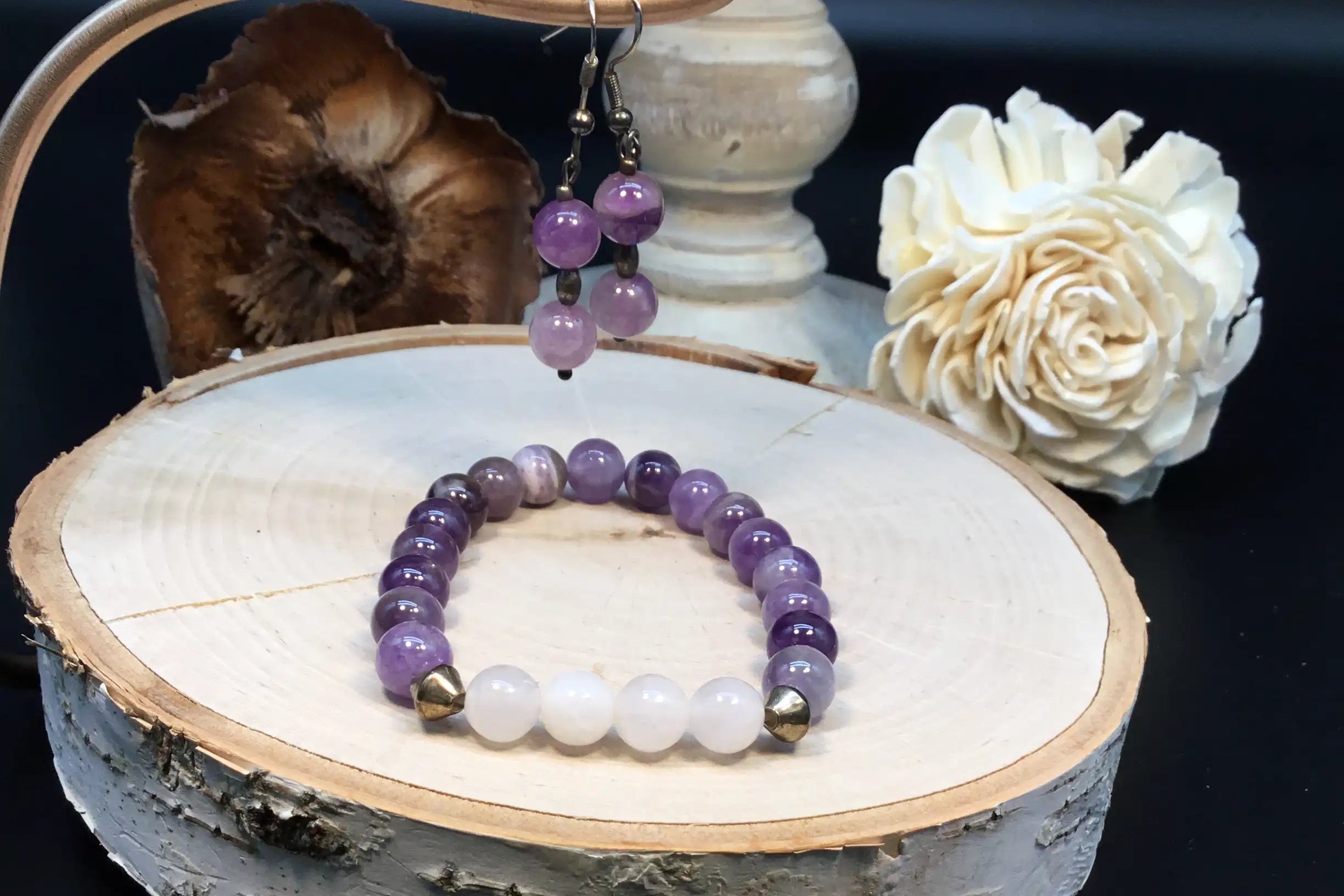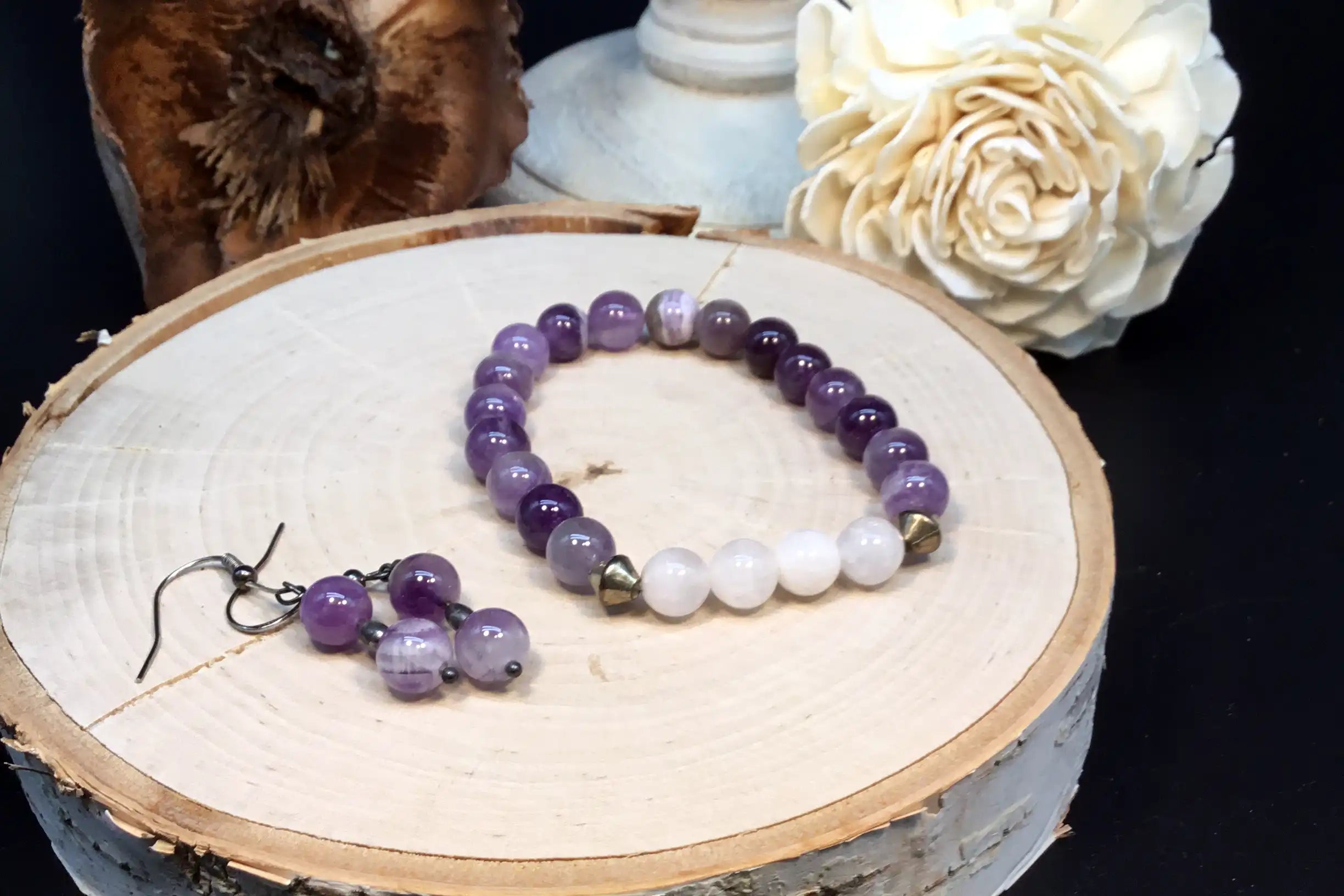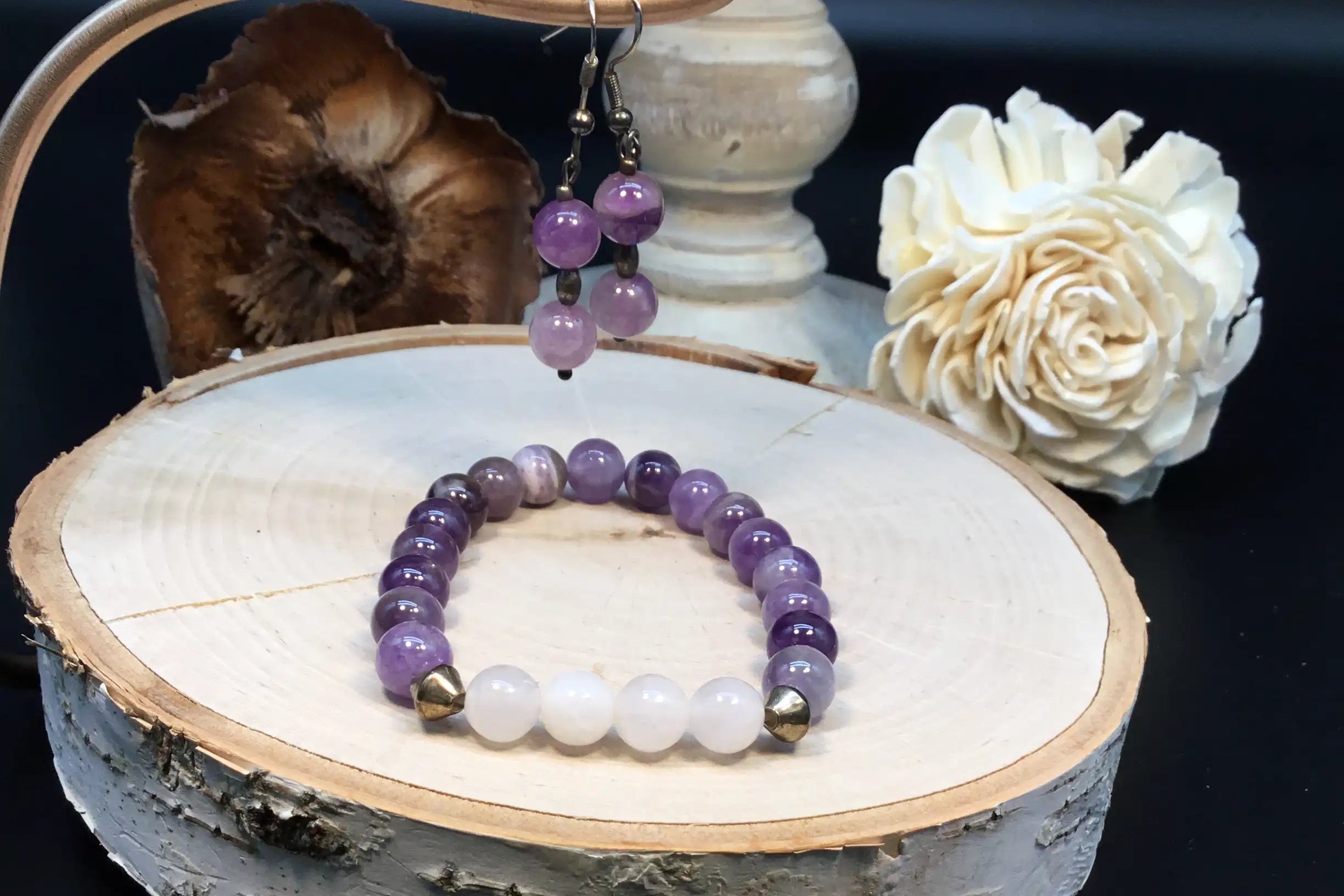 Indulge in the beauty of nature with our Lilacs and Roses bracelet and earring set. The combination of smooth amethyst and rose quartz beads with bicone-shaped silver spacers creates a serene and elegant look. The natural beauty of banded amethyst is showcased in its striking patterns of translucent and opaque layers.
The accompanying amethyst drop earrings are the perfect match for this set. Amethyst has been worn since ancient times for its believed ability to prevent intoxication. While we can't promise that, we can guarantee that this set will intoxicate you with its beauty. Rose quartz, the crystal of unconditional love, adds a touch of warmth and tenderness to this stunning set.
Let the calming energy of our Lilacs and Roses set bring a sense of tranquility to your day. It's perfect for both casual and formal occasions, making it a versatile addition to any jewelry collection.