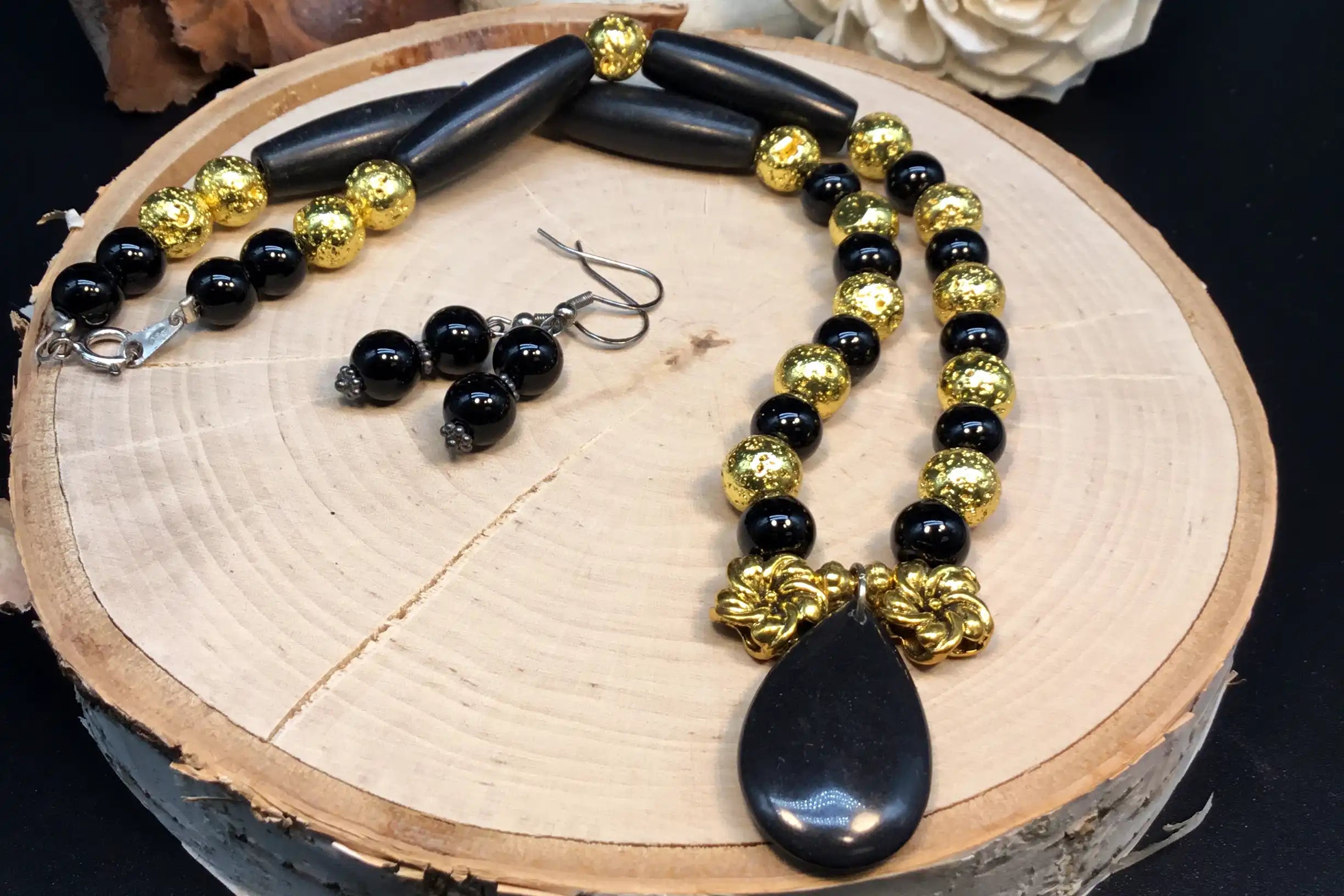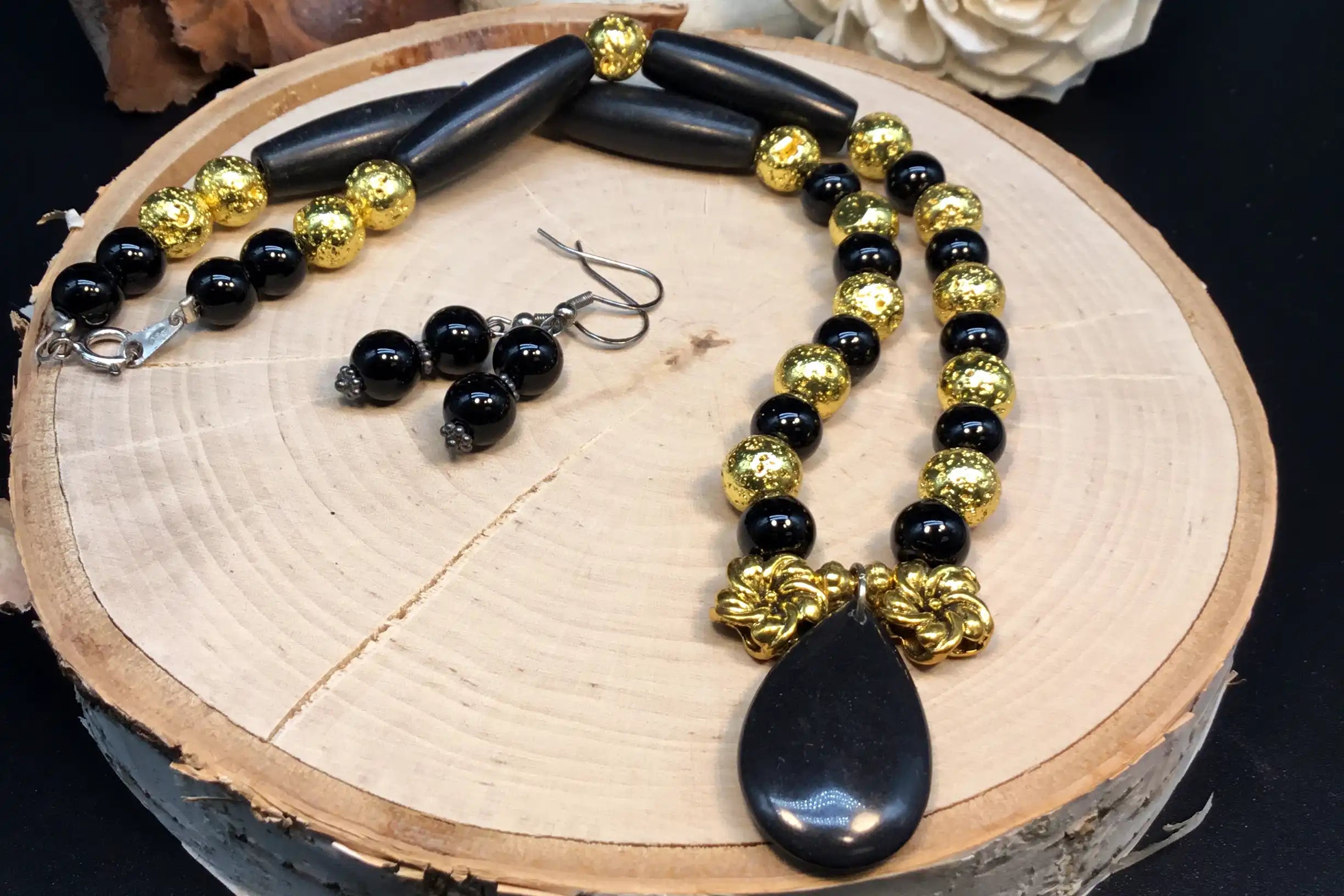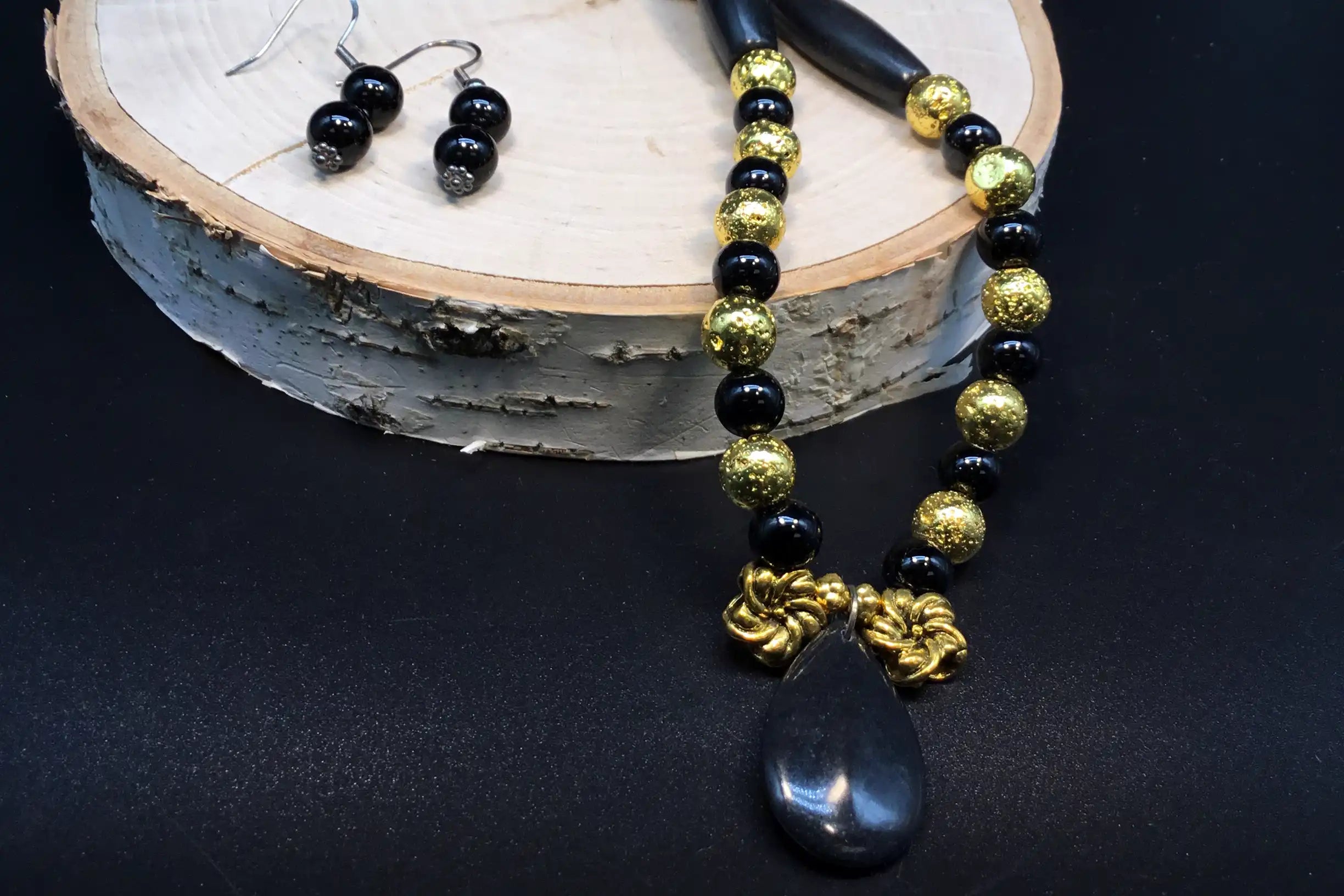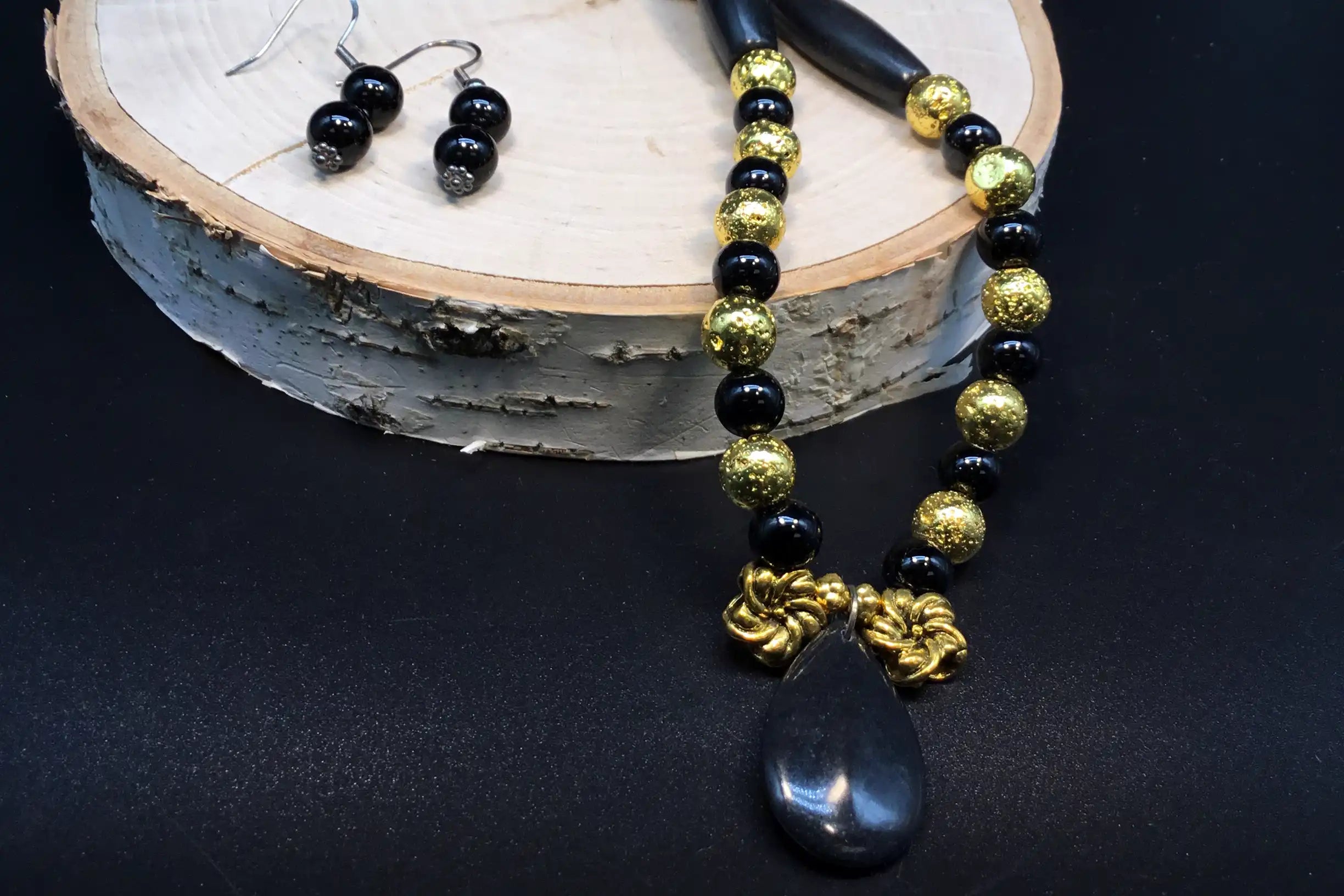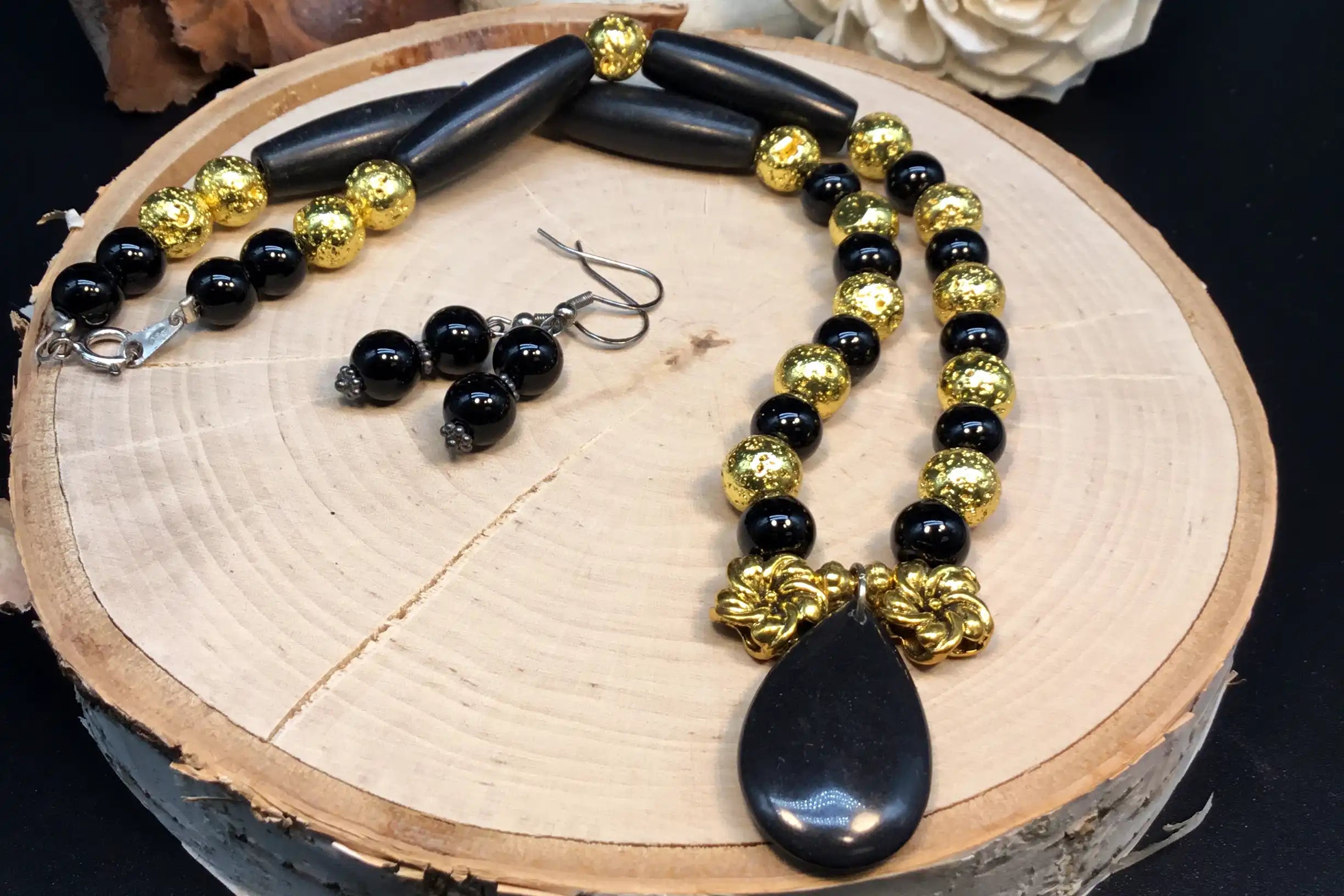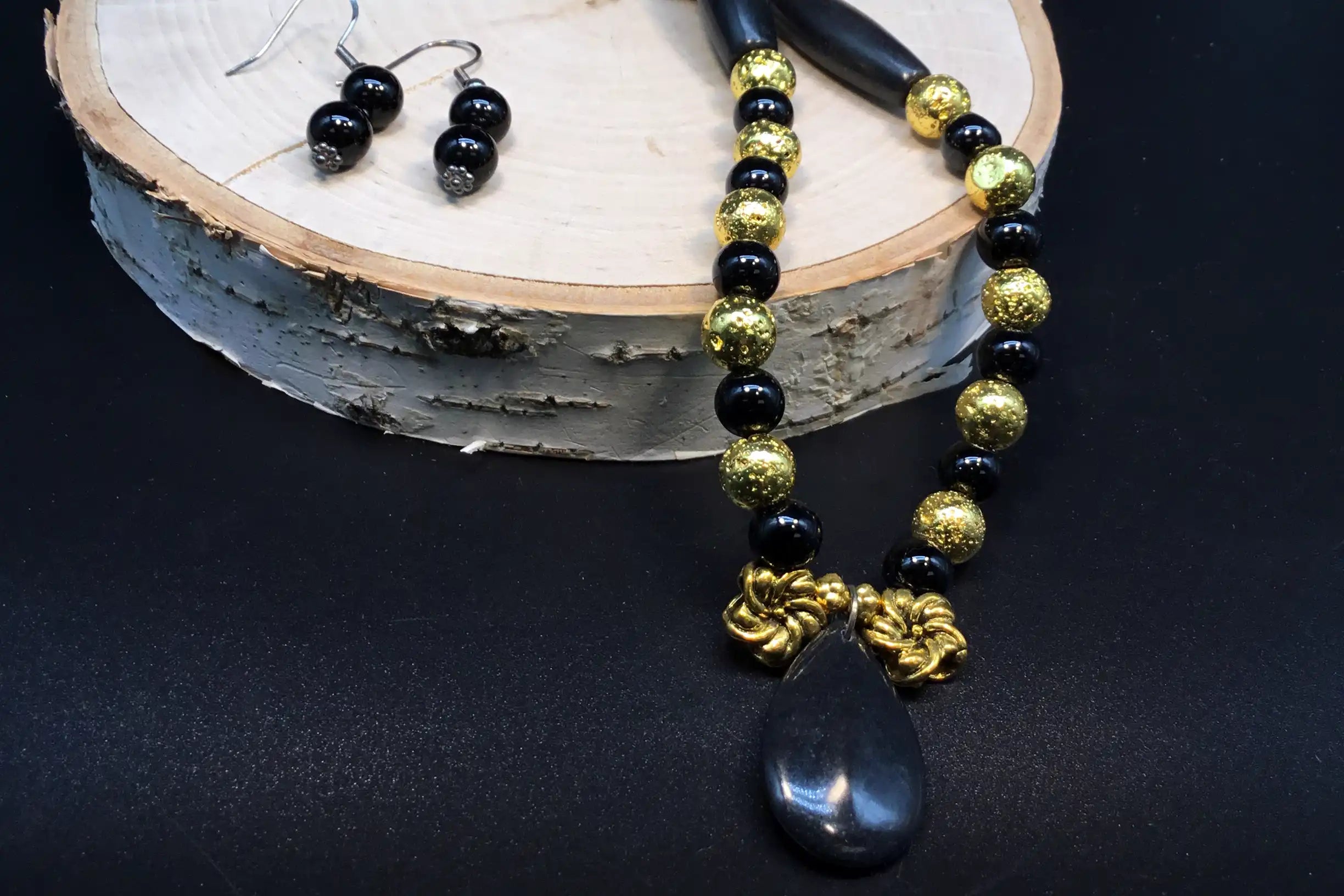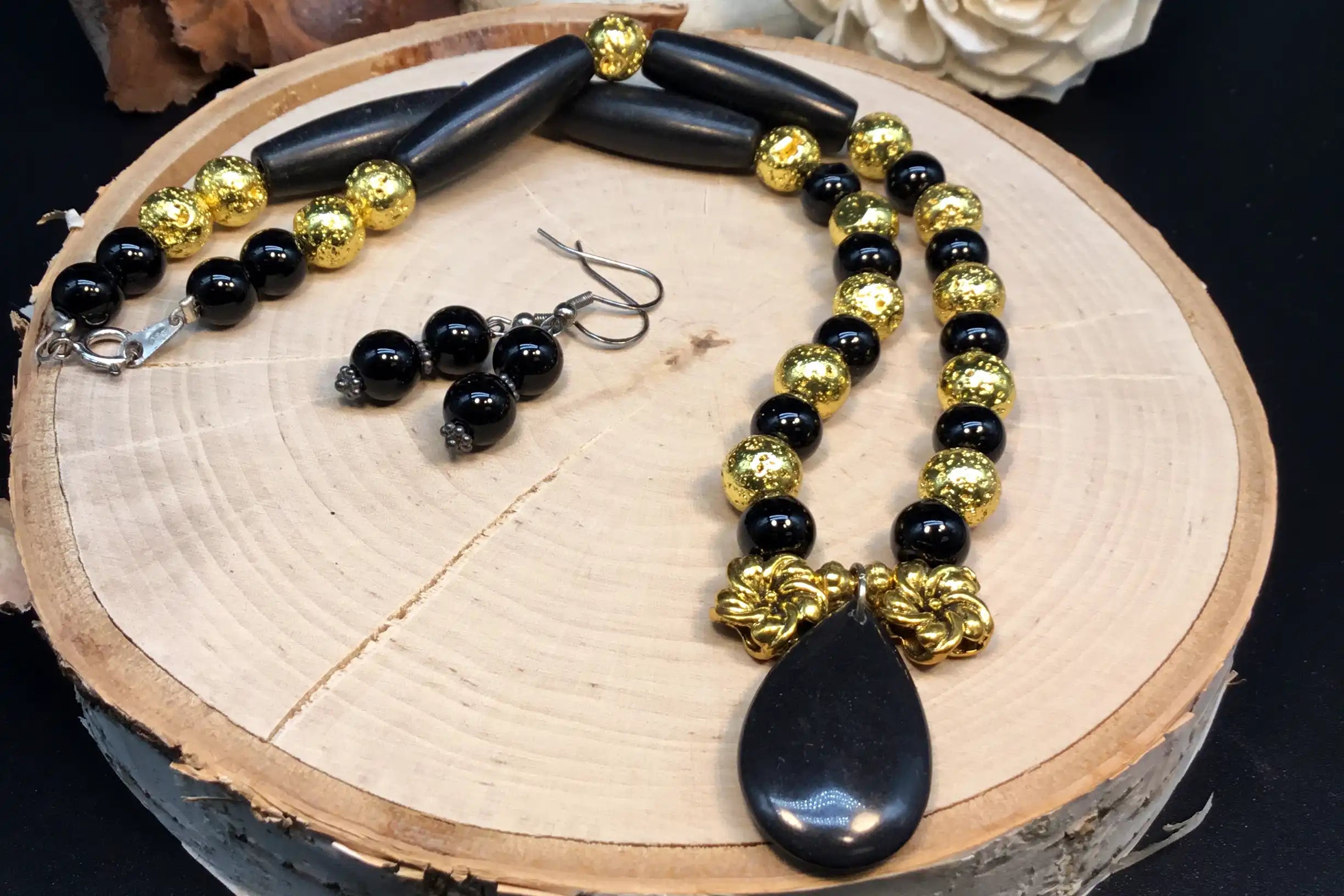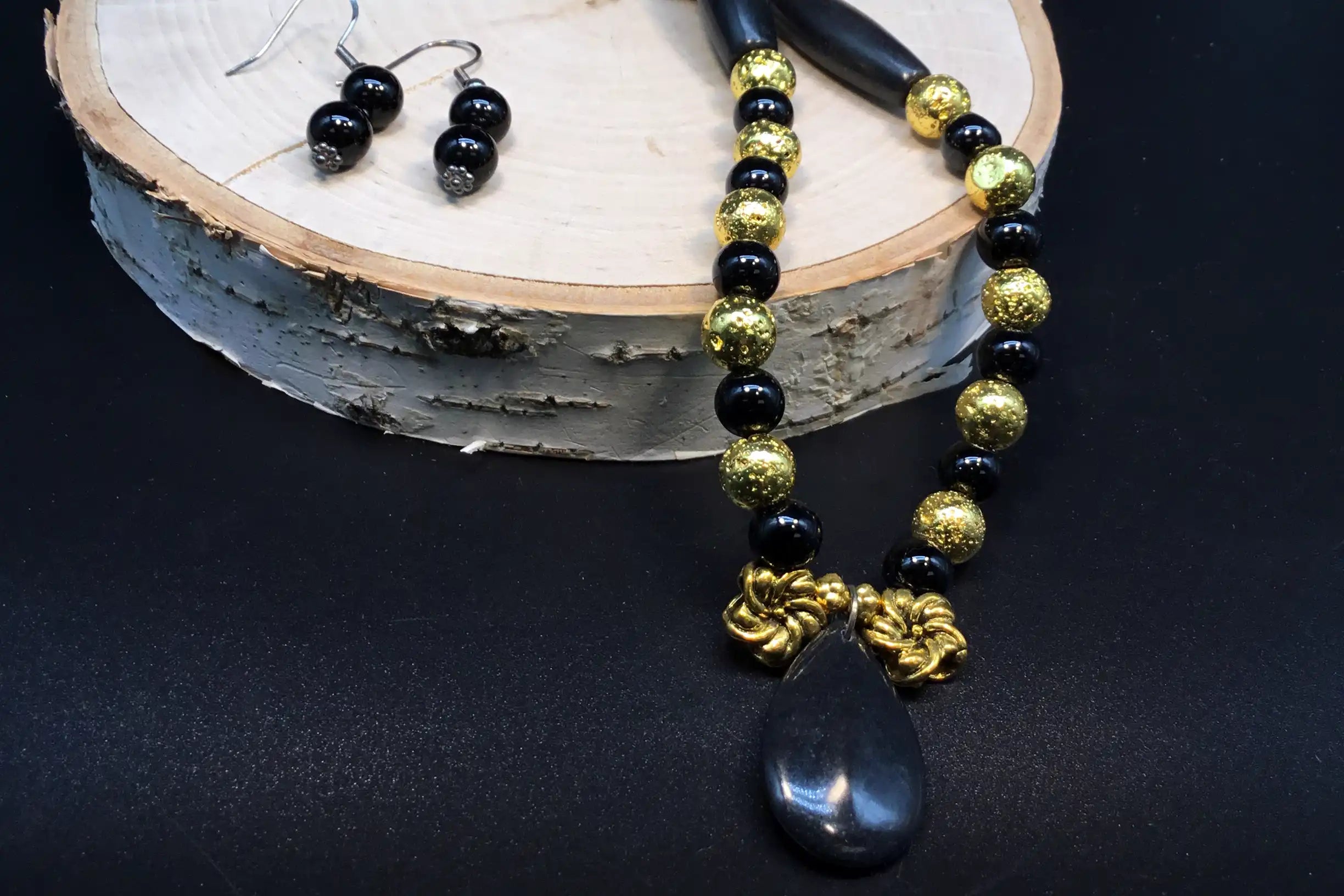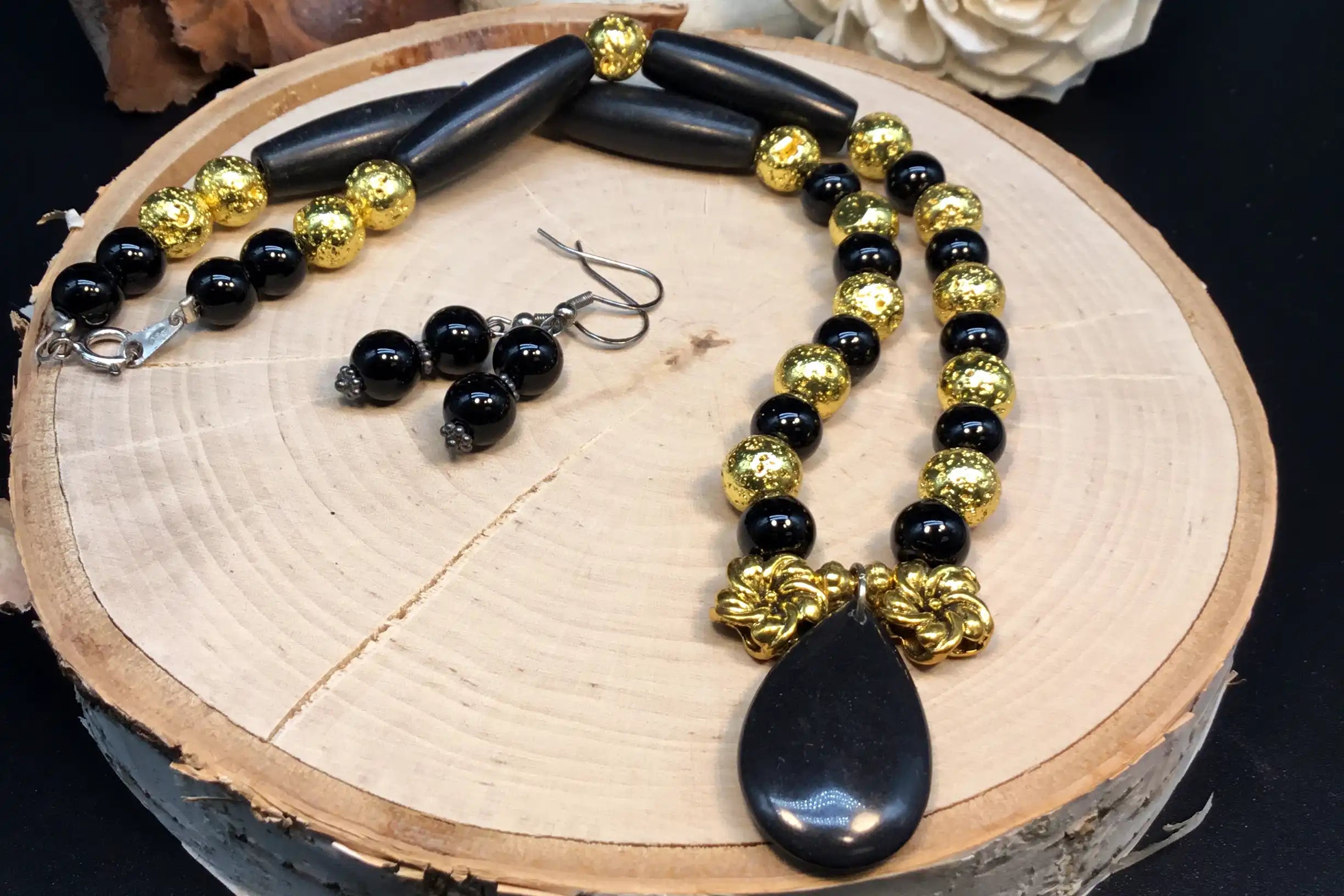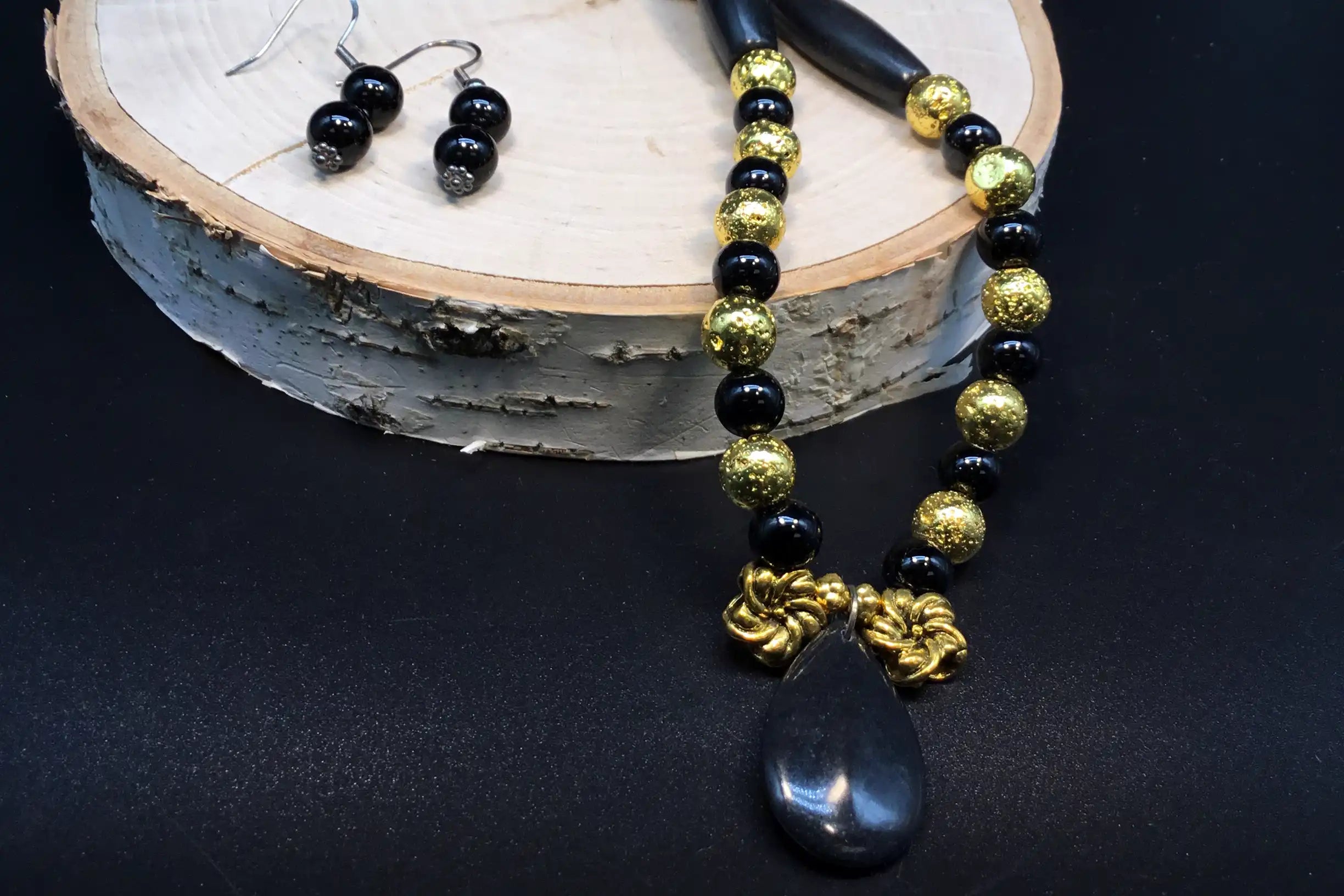 Step into a world of ancient legends and mythical treasures with the El Dorado necklace and earring set. With its bold blend of materials and striking design, this jewelry set is fit for a queen - or perhaps even a ruler of a lost city.
The necklace features polished horn hair pipe beads, a traditional Native American design element that adds a touch of history and culture to the piece. Black onyx beads and electroplated golden lava rocks create a striking contrast against the horn, while gold-finished flowers add a touch of elegance and femininity to the design.
The earrings are equally bold, with matching horn and lava rock beads dangling from gold-finished hooks. The overall effect is one of power, luxury, and exoticism as if the wearer has just returned from a journey to a far-off land.
With the El Dorado necklace and earring set, you'll feel like a modern-day explorer or a queen of a long-lost kingdom. Whether you're dressed up for a special occasion or adding some drama to your everyday look, this jewelry set is sure to make a statement.