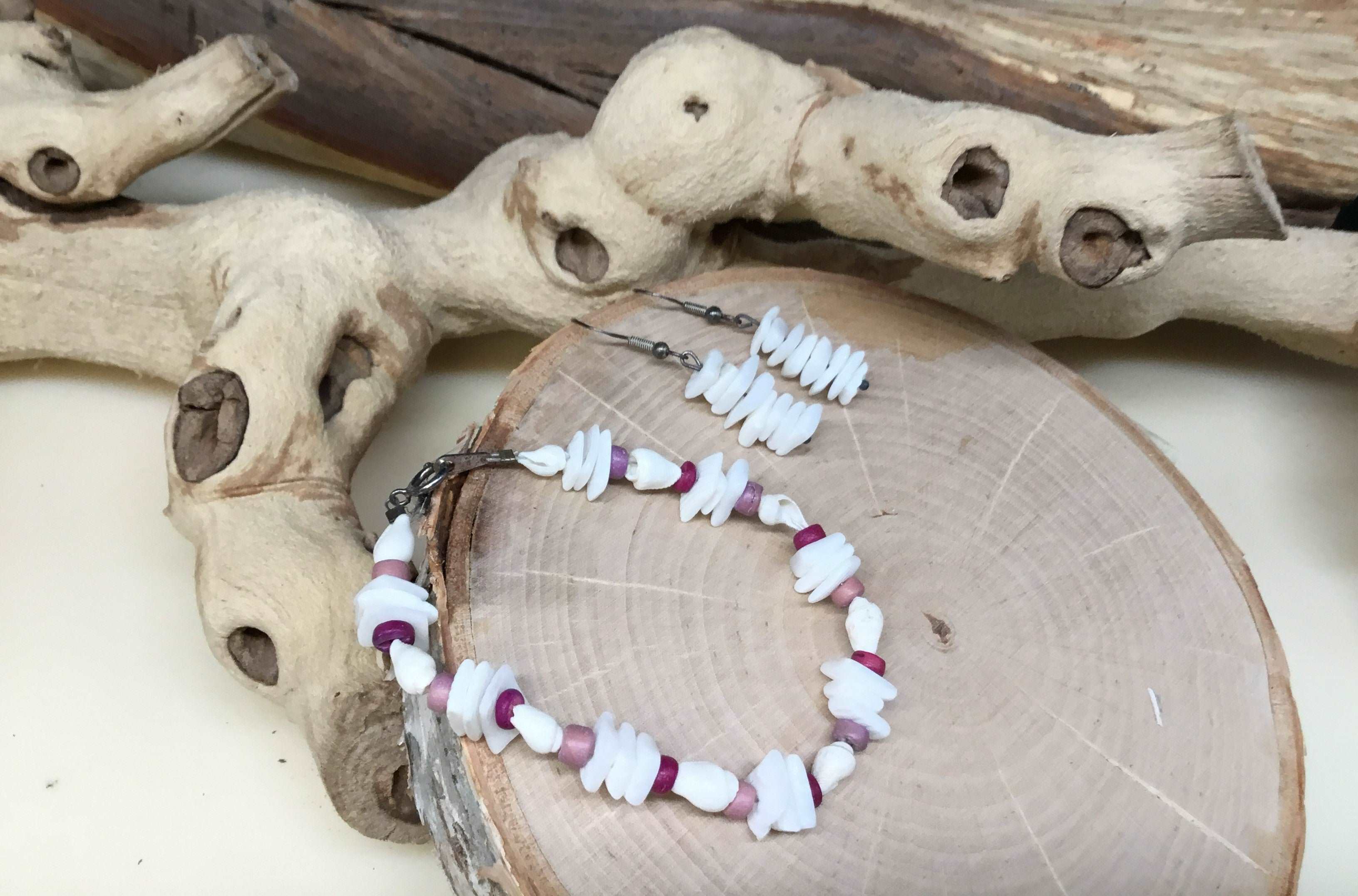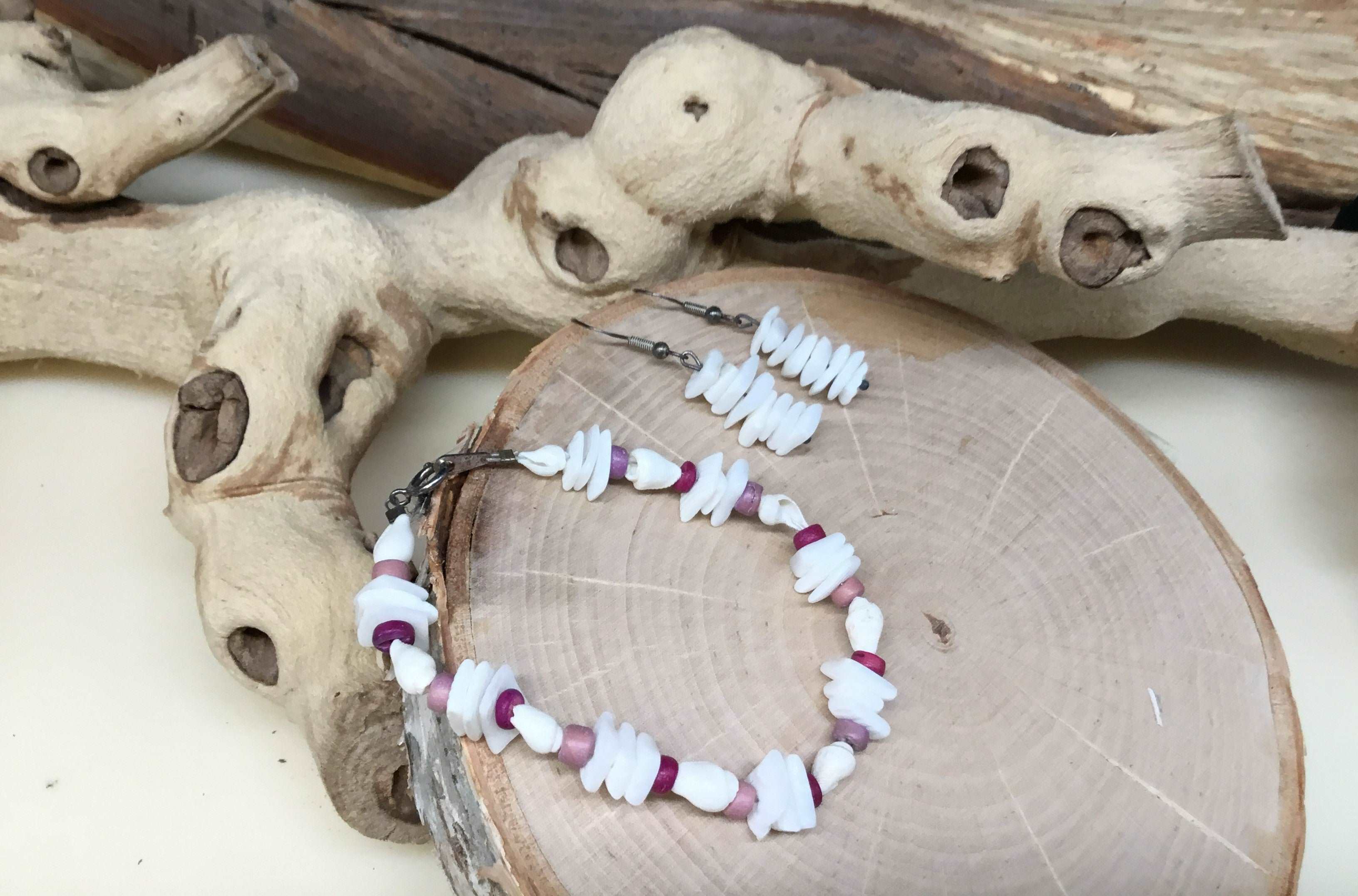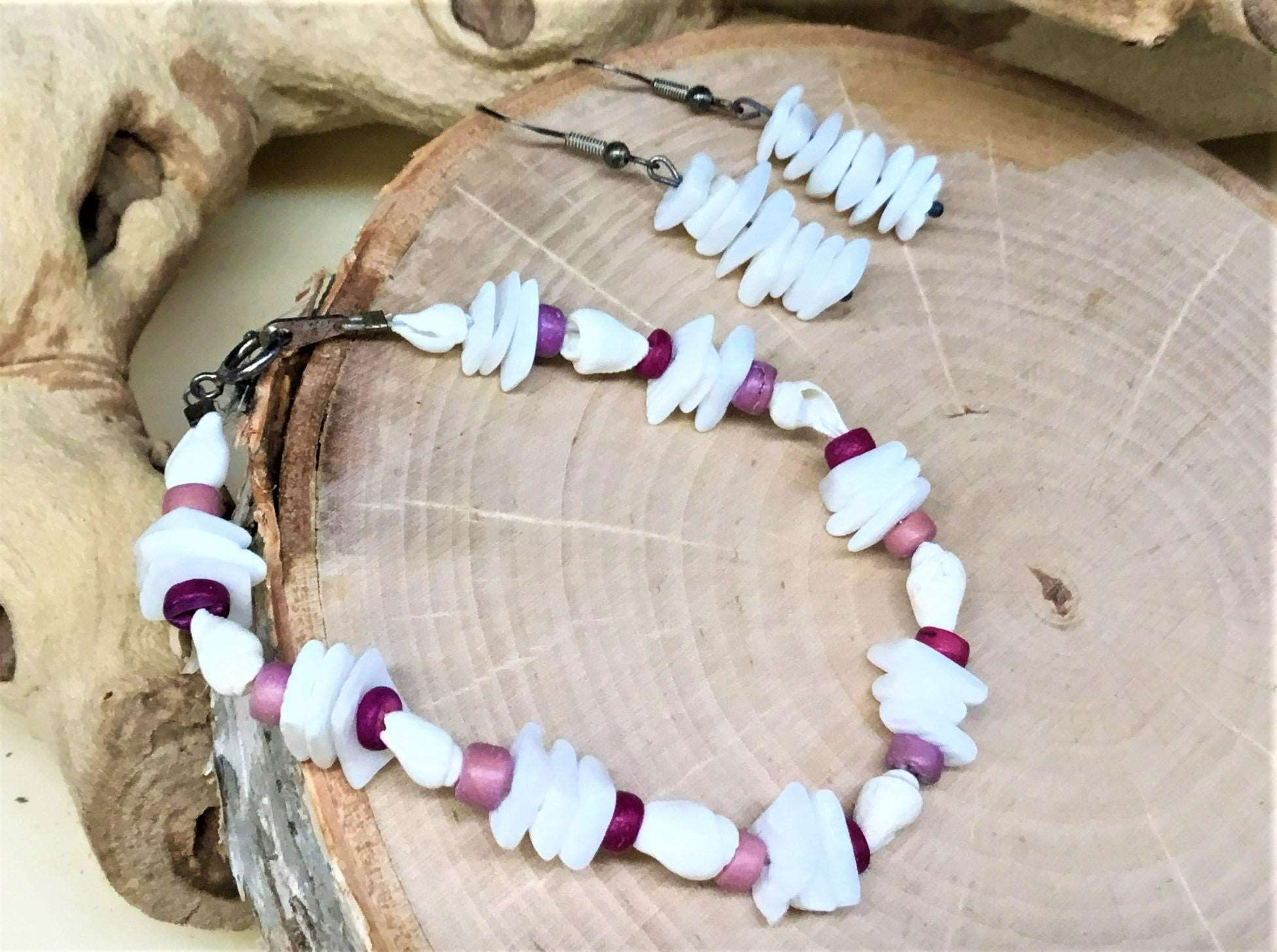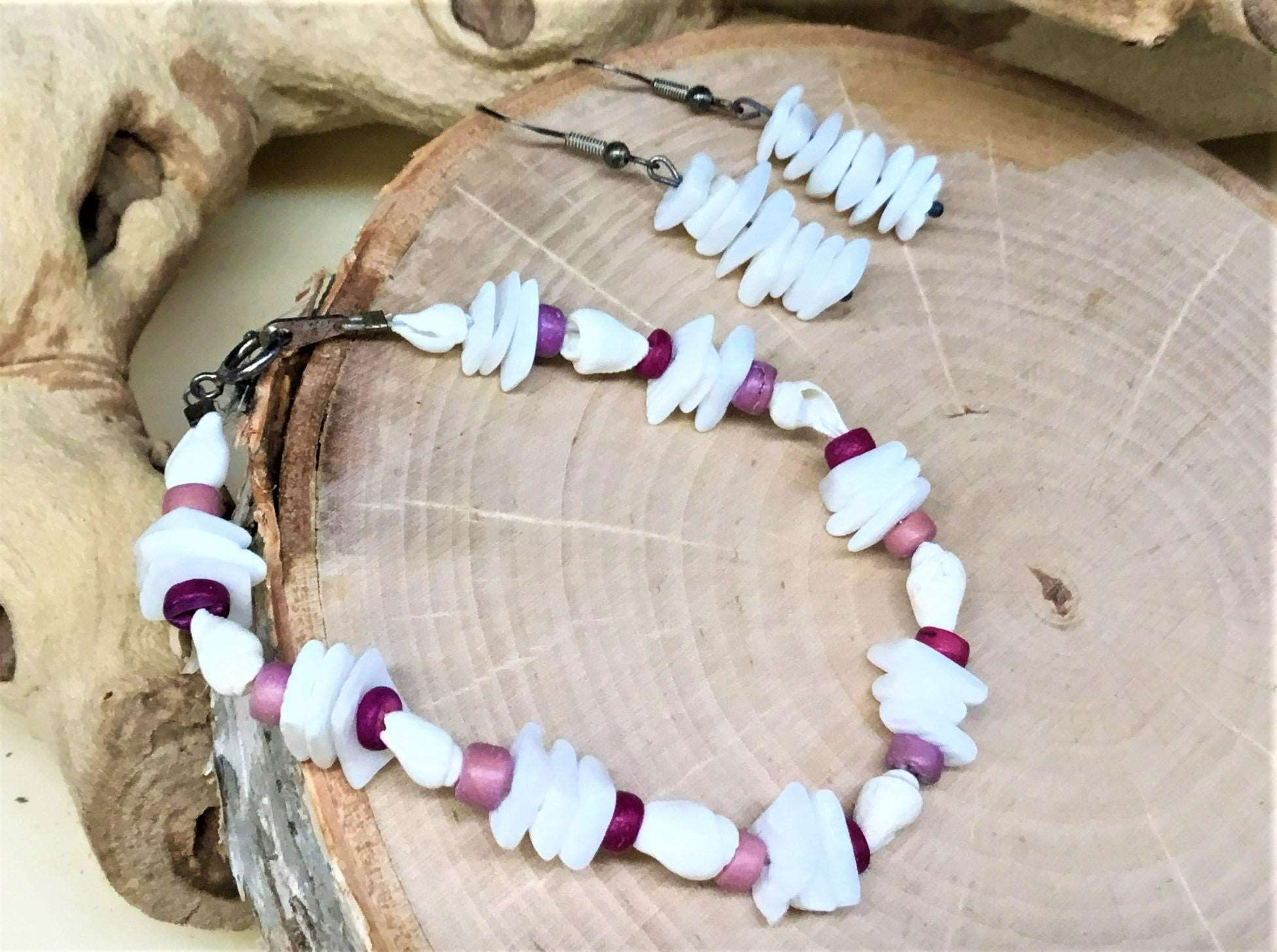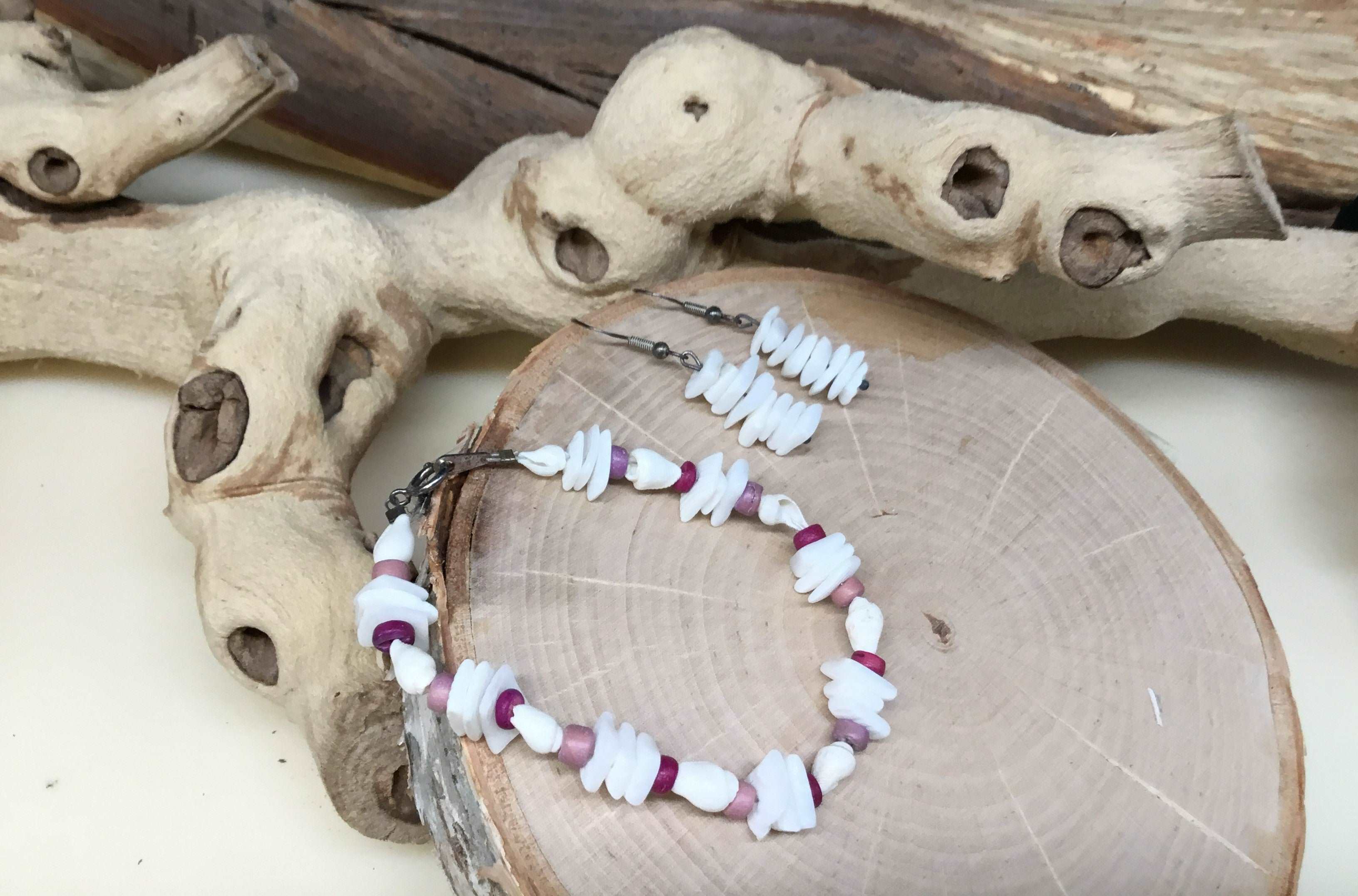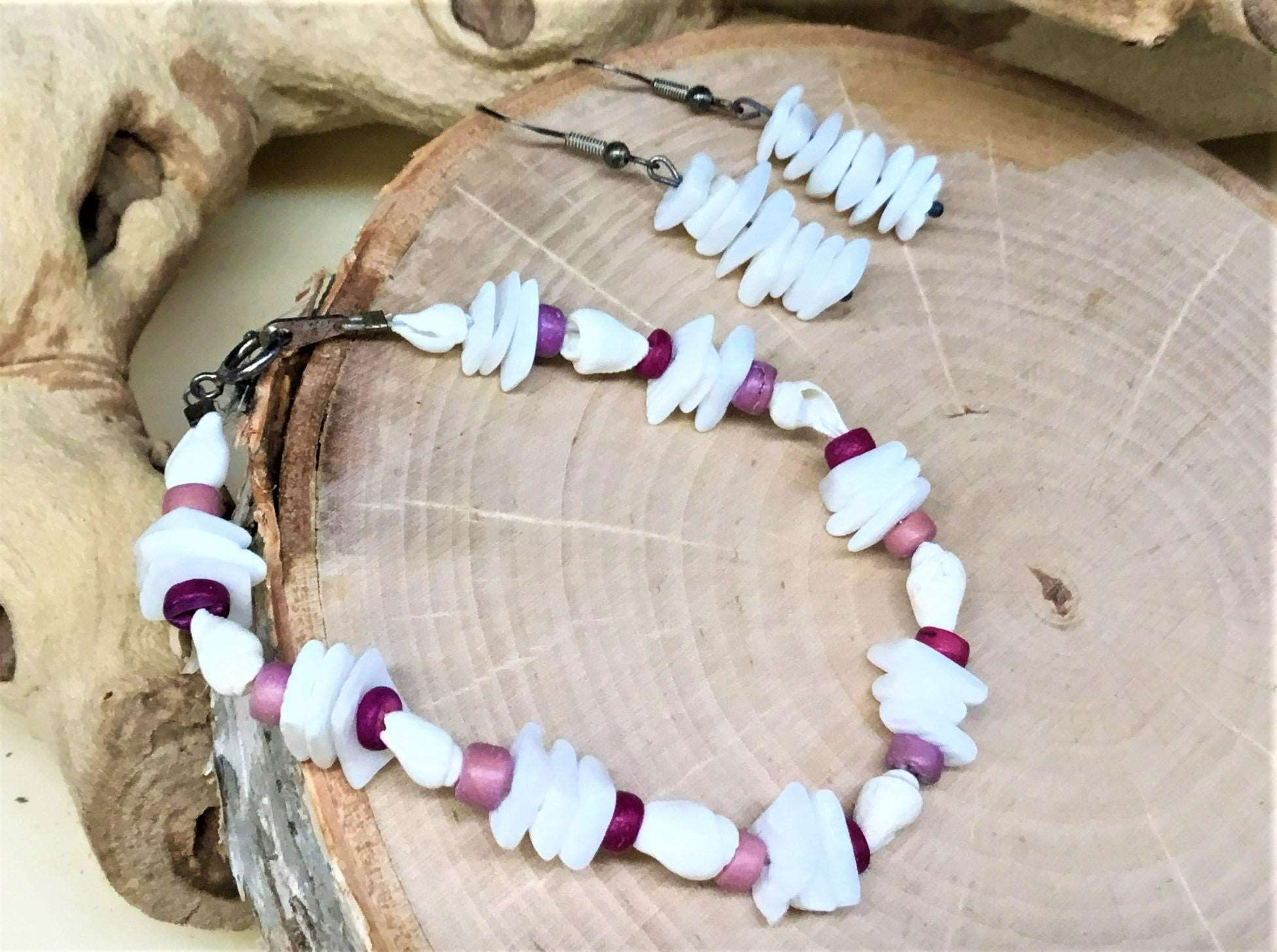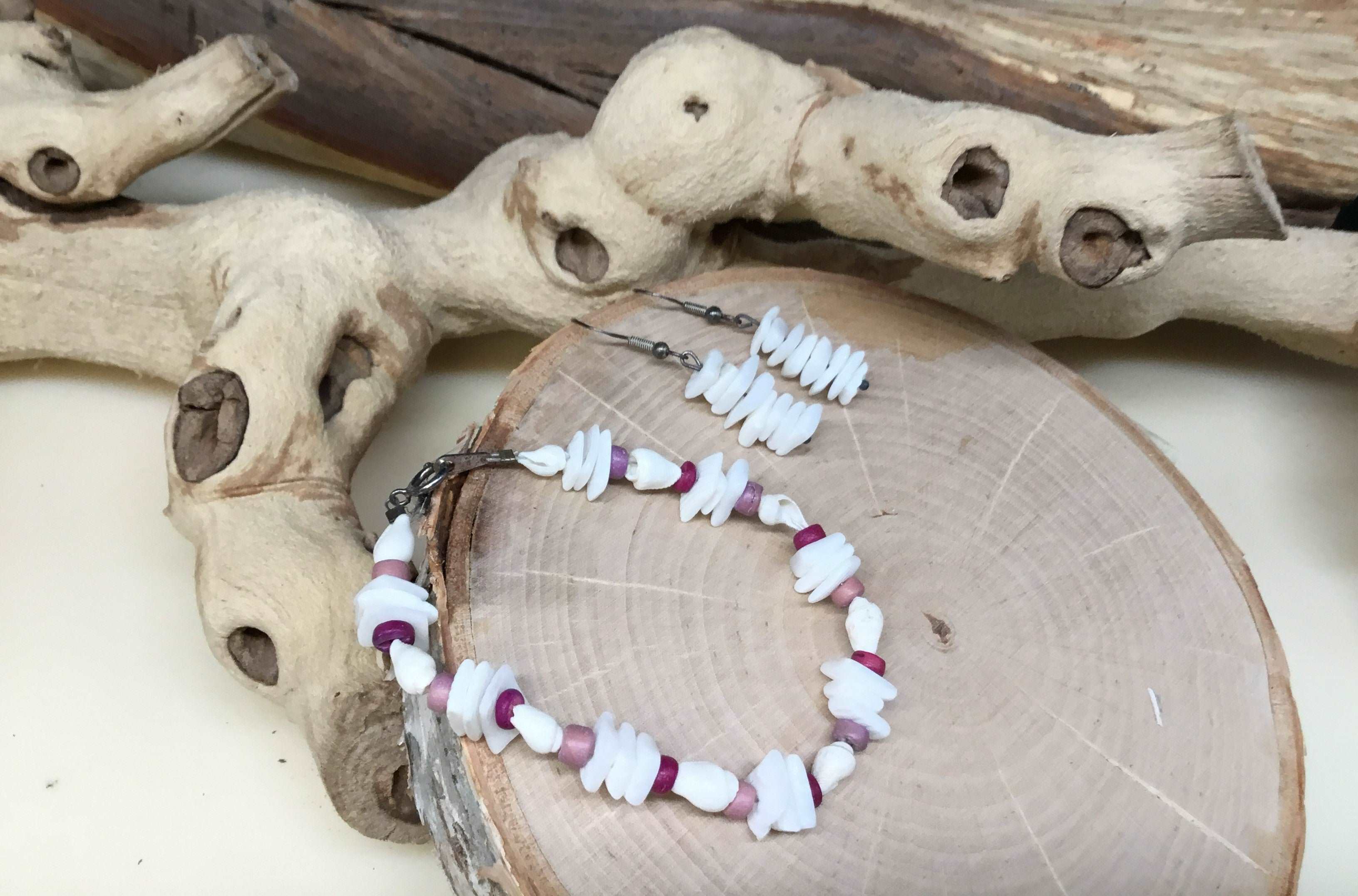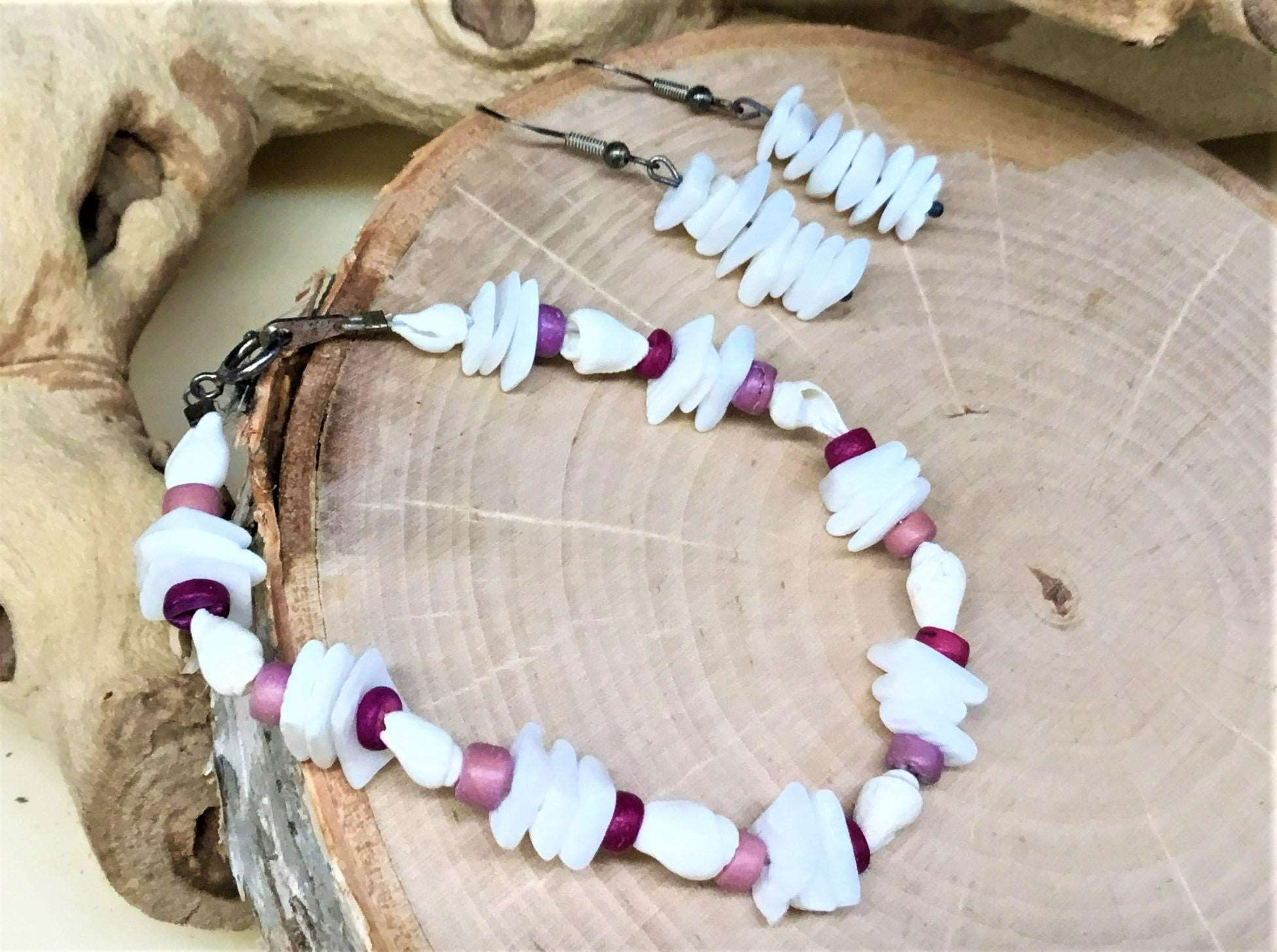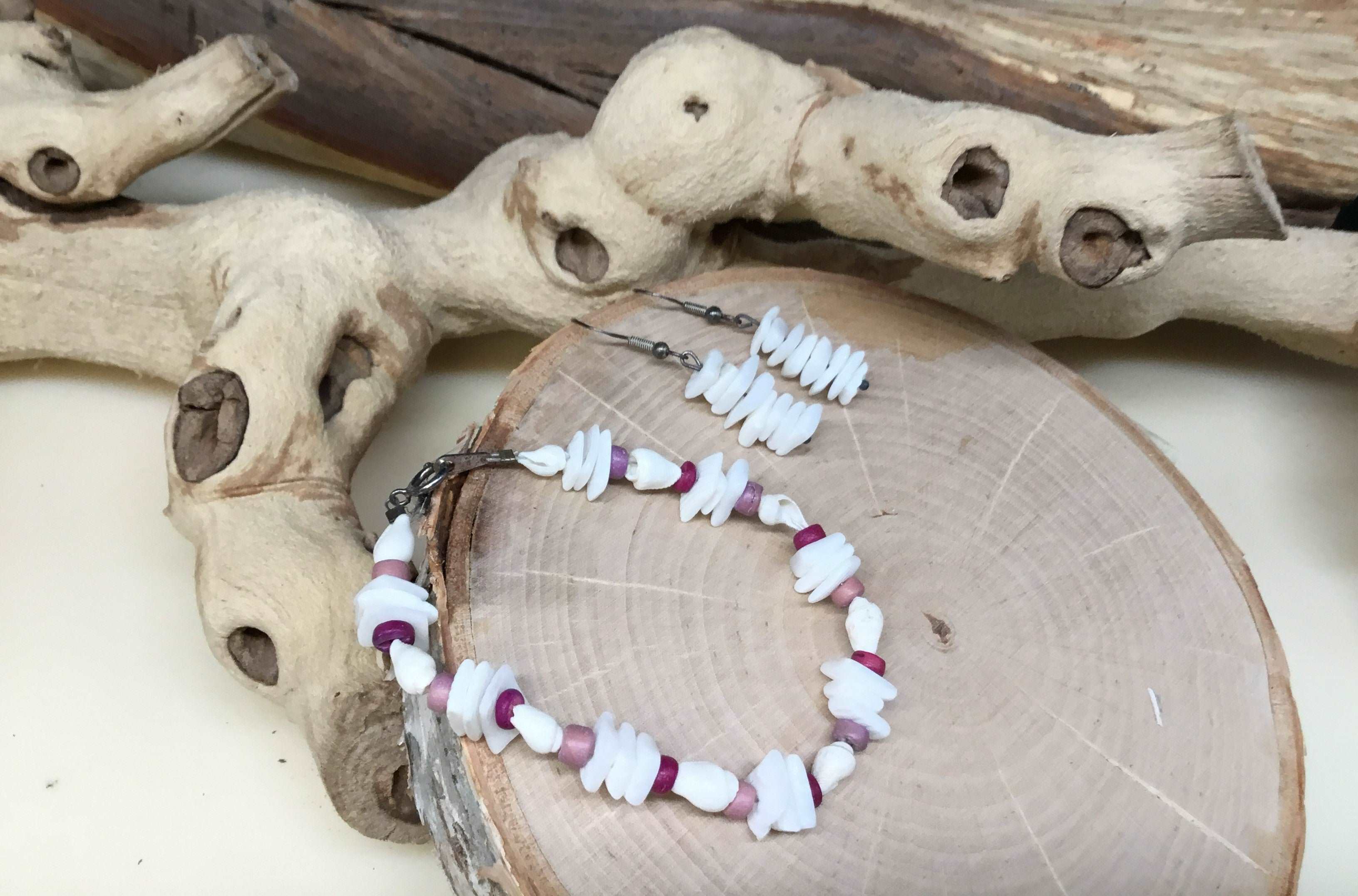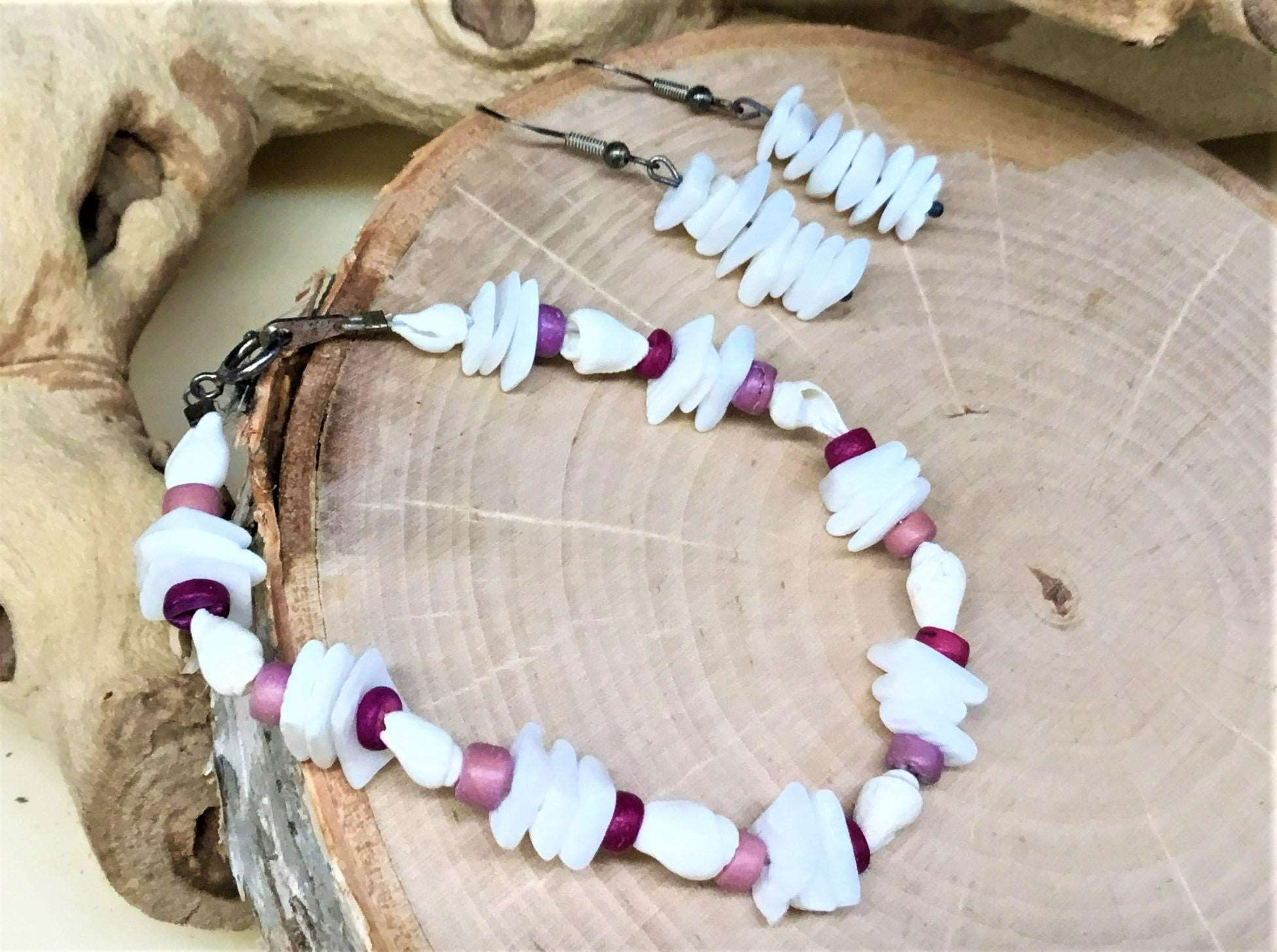 Bring the joy and playfulness of summer with you wherever you go with this Fun in the Sun bracelet and earring set. The combination of lavender and purple Chesswood beads, vintage white puka shells, and white Nasa shells captures the essence of warm sandy beaches and ocean waves.
The Chesswood beads have a smooth, polished surface that catches the light beautifully, while the shells add a natural, bohemian touch. Whether you're lounging on the beach or enjoying a backyard BBQ, this set is sure to add a pop of color and fun to any outfit.
The matching earrings feature the same delightful mix of beads and shells, making them the perfect complement to the bracelet. With its cheerful vibe and playful style, this Fun in the Sun set is a must-have for any summer lover's jewelry collection.