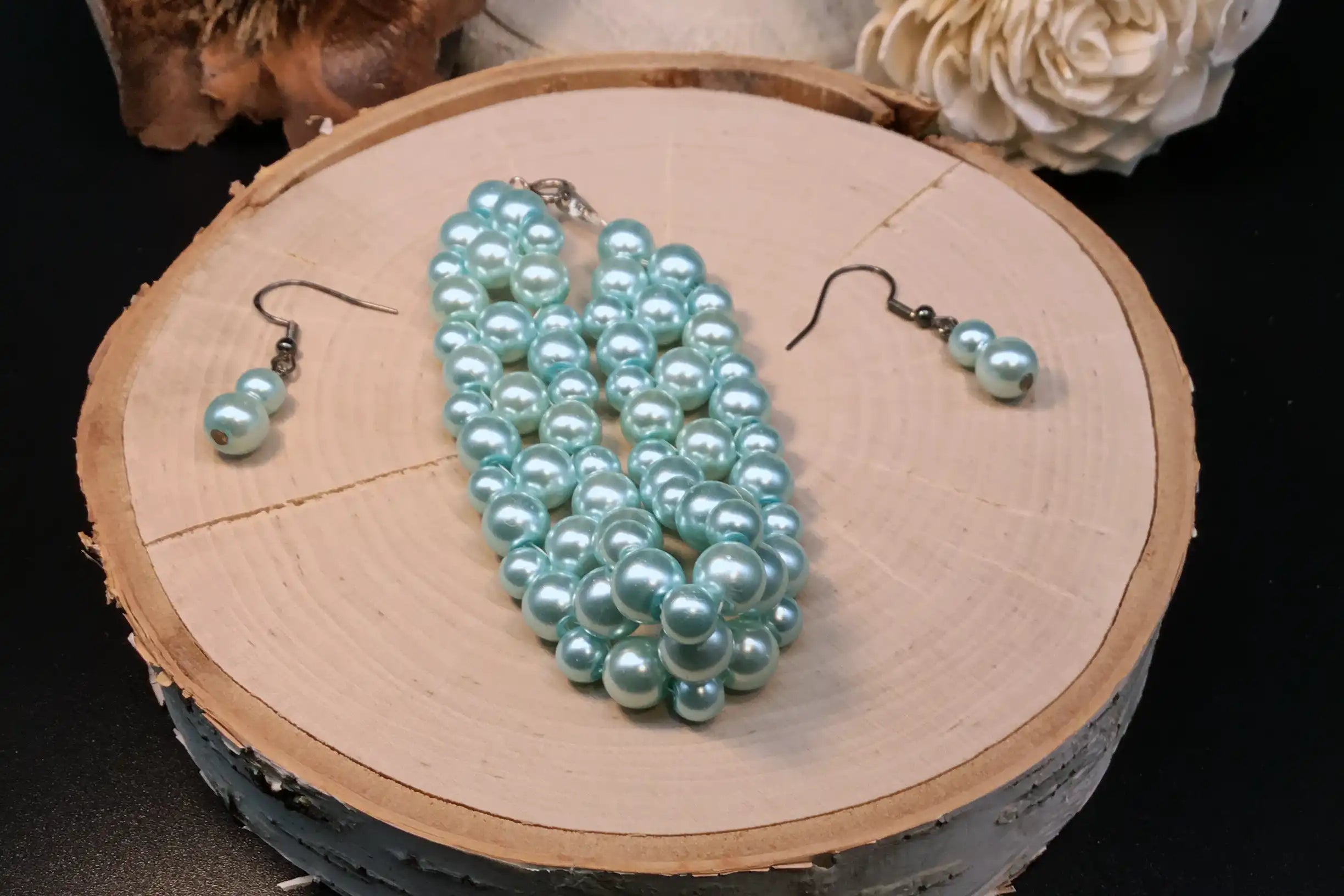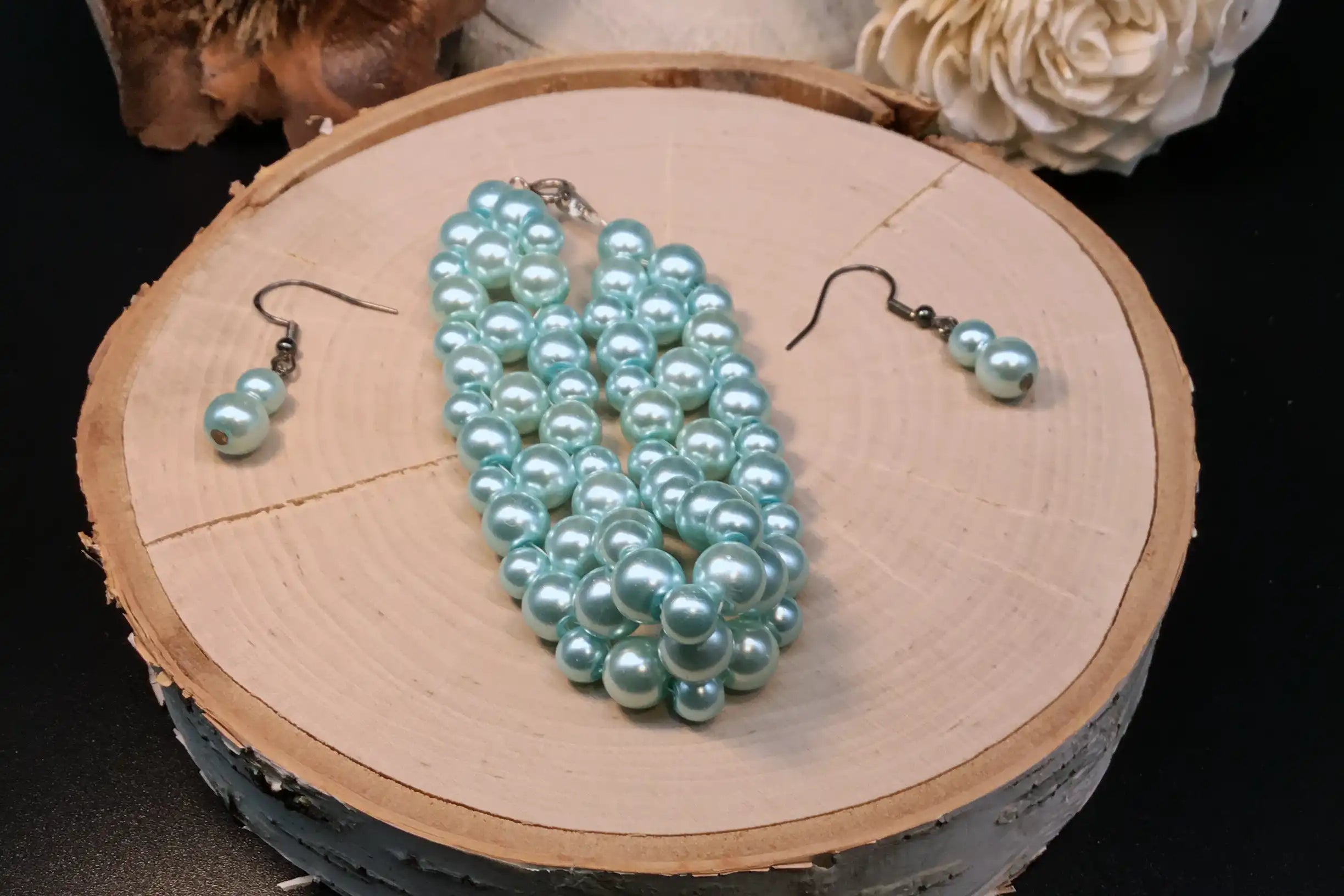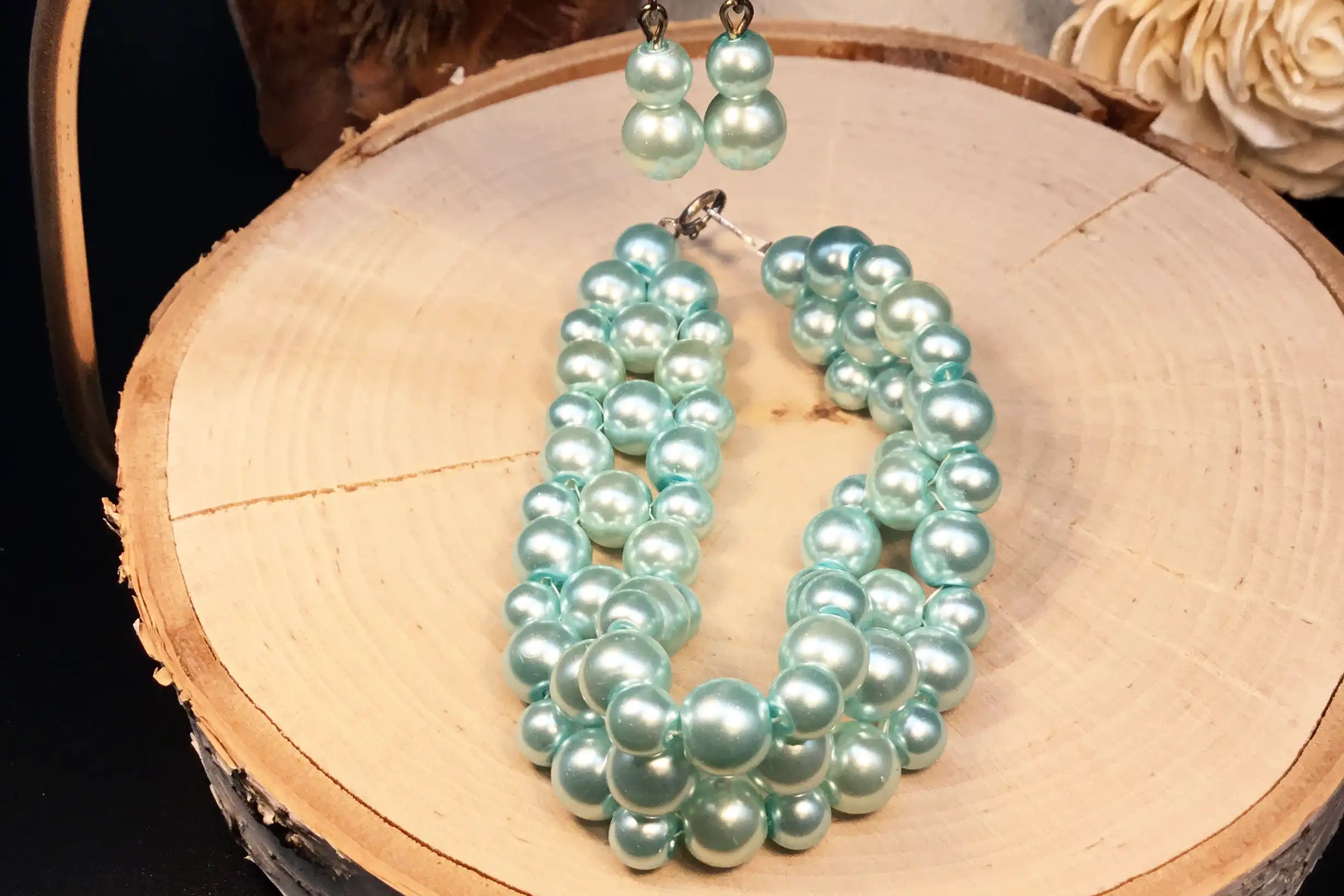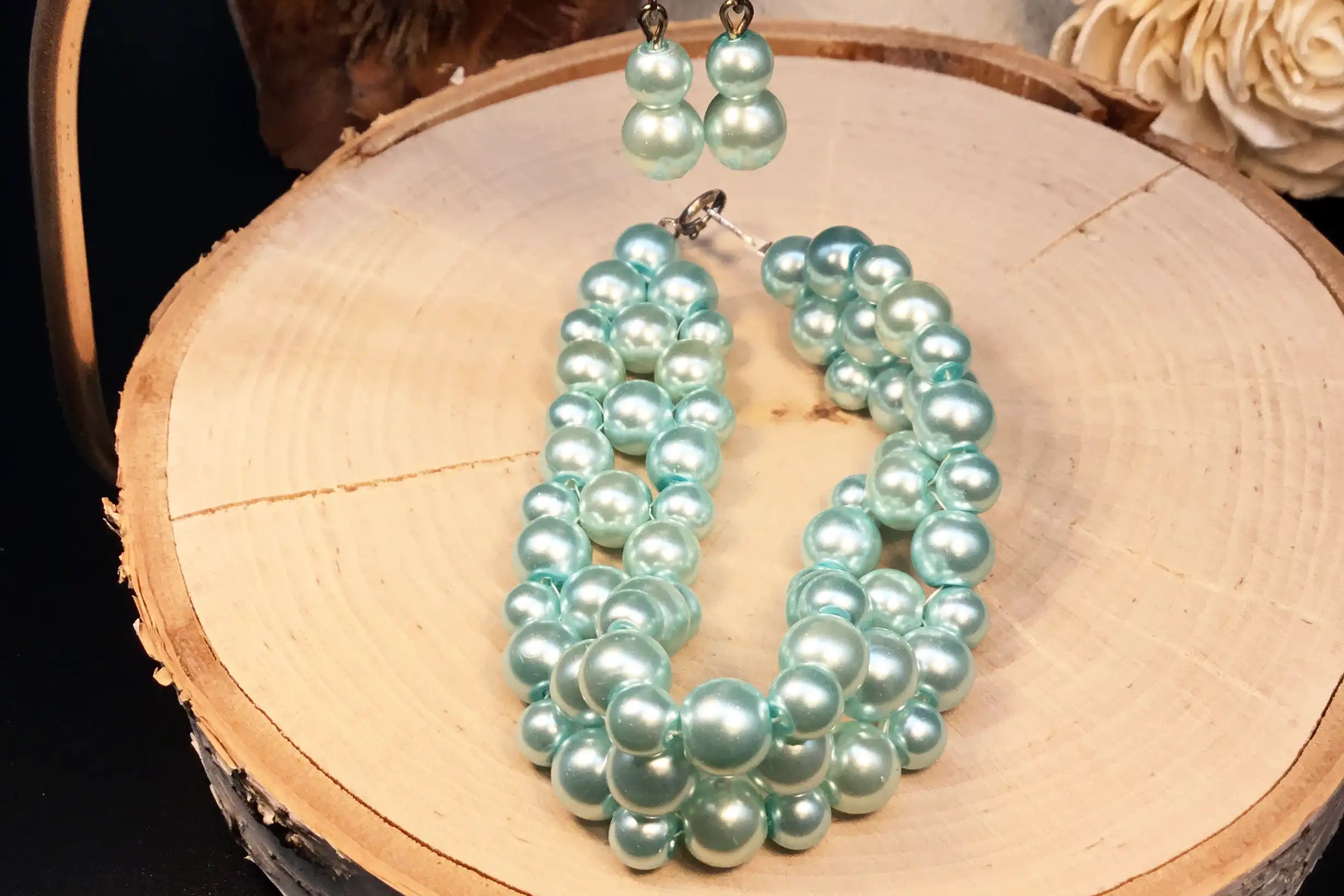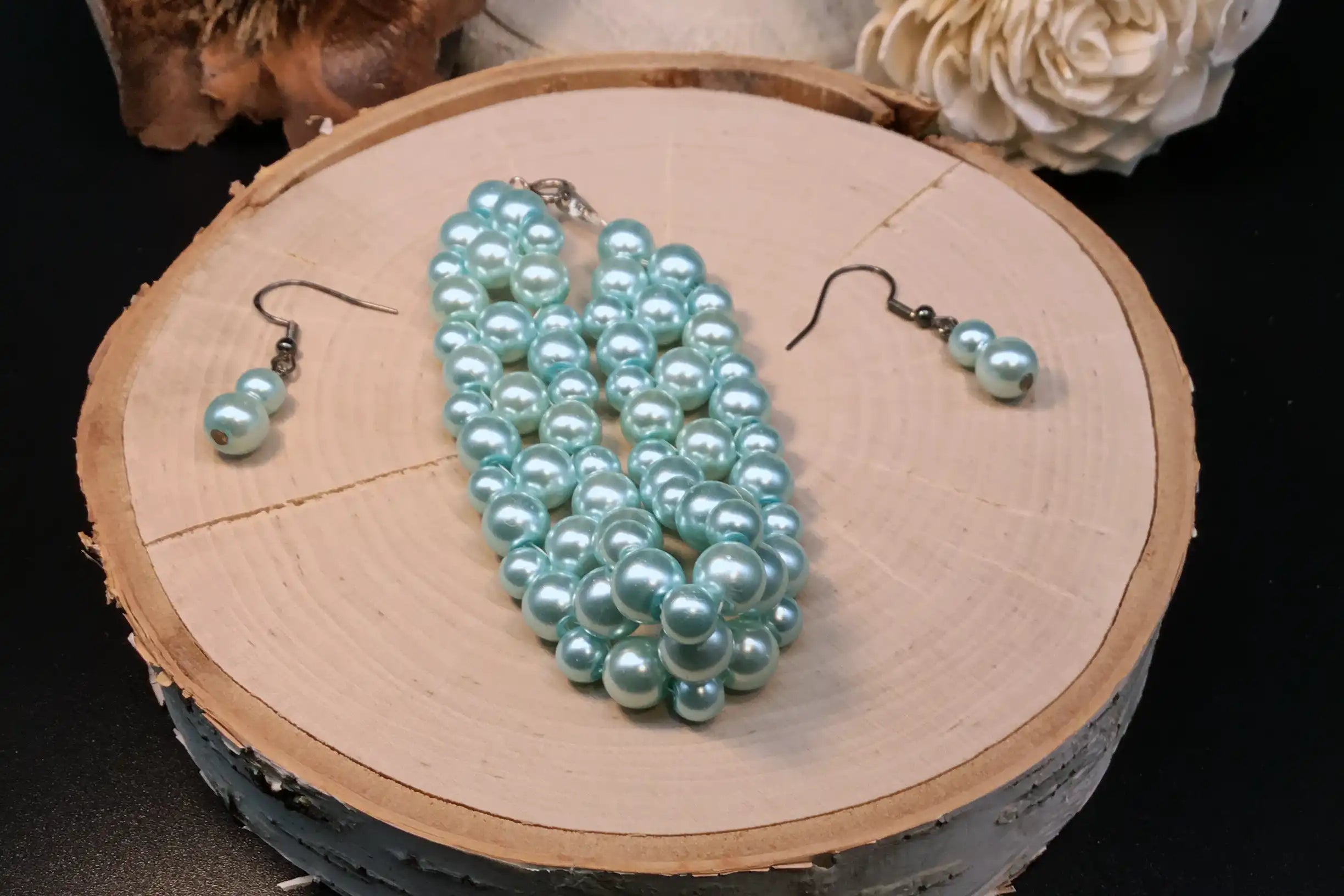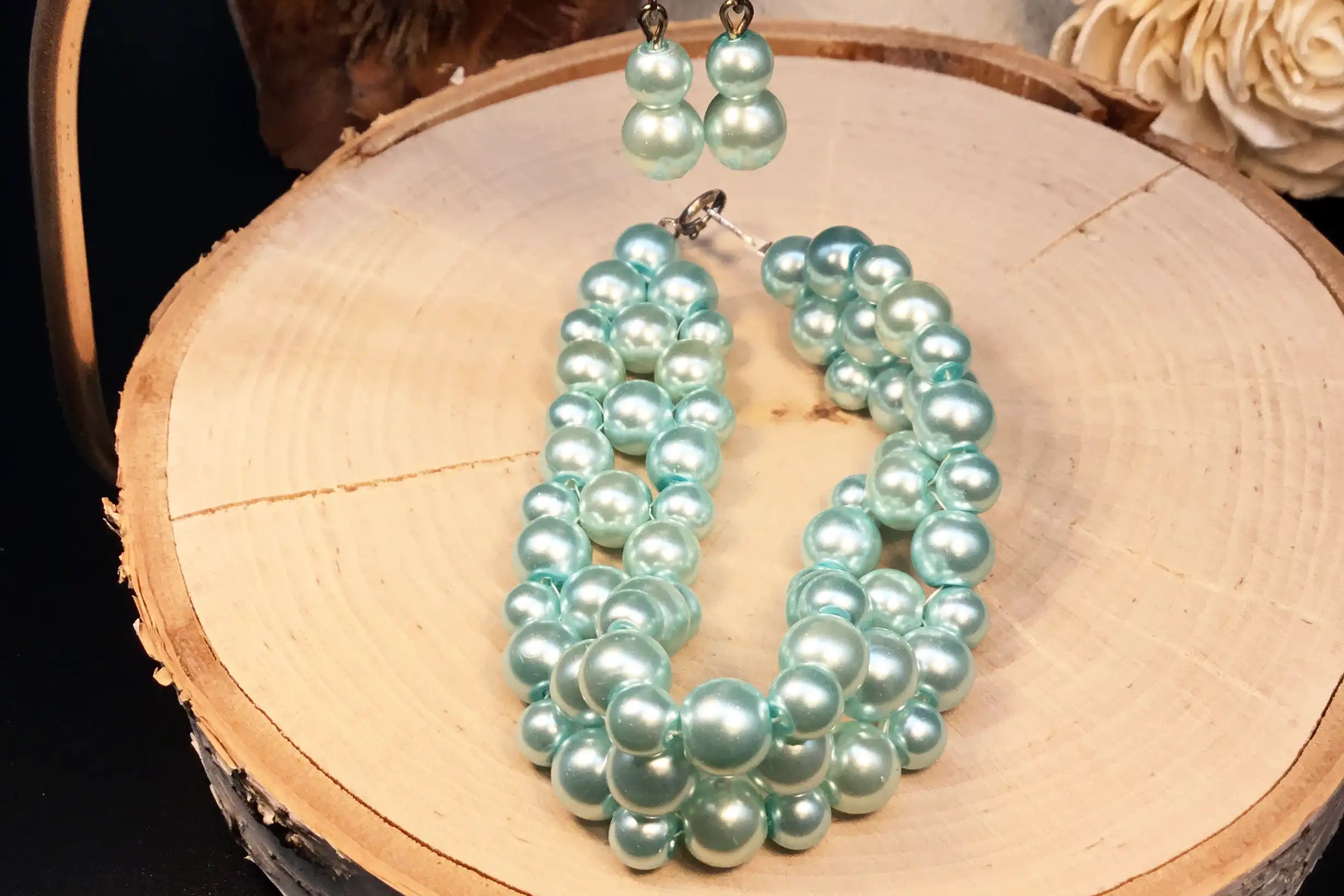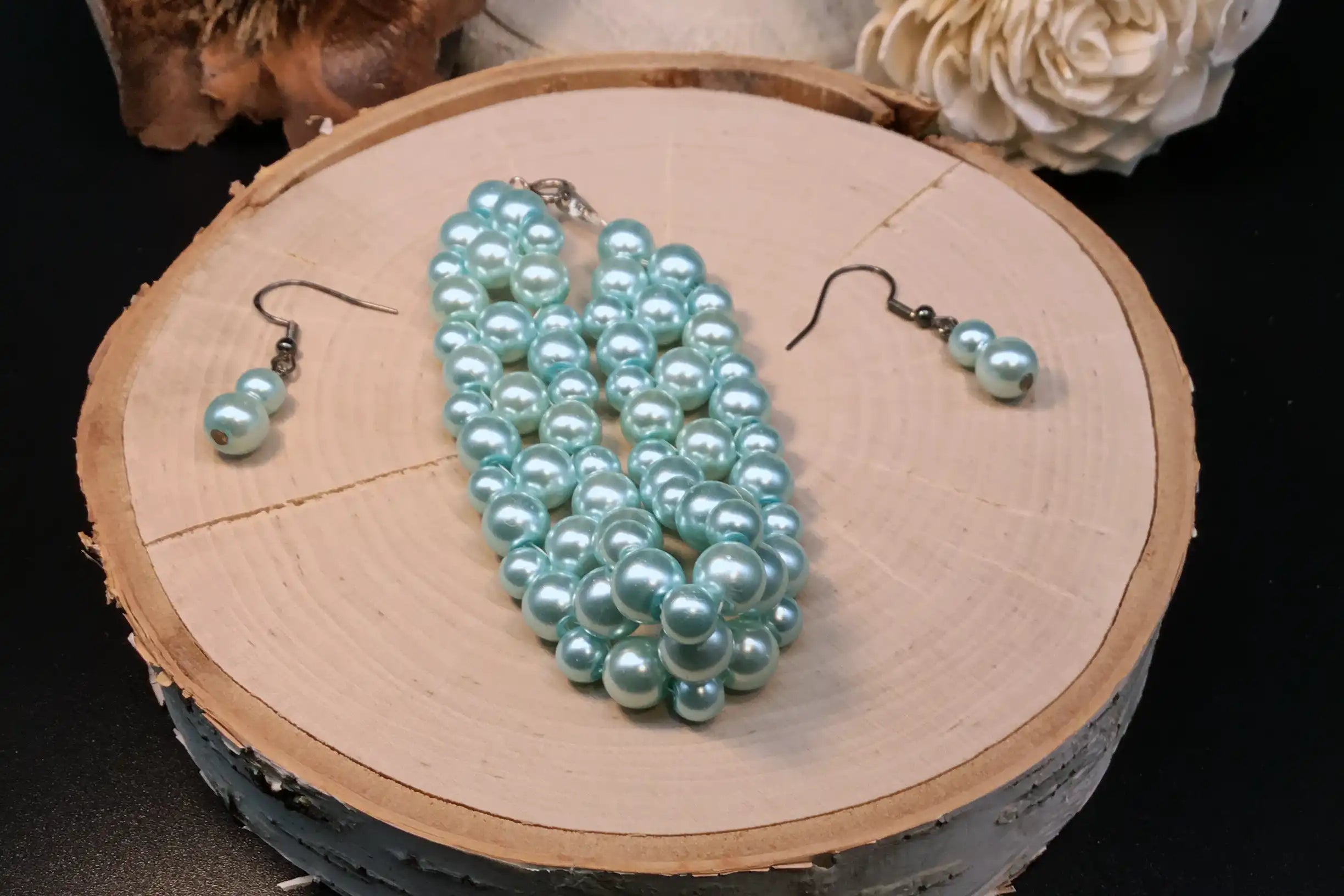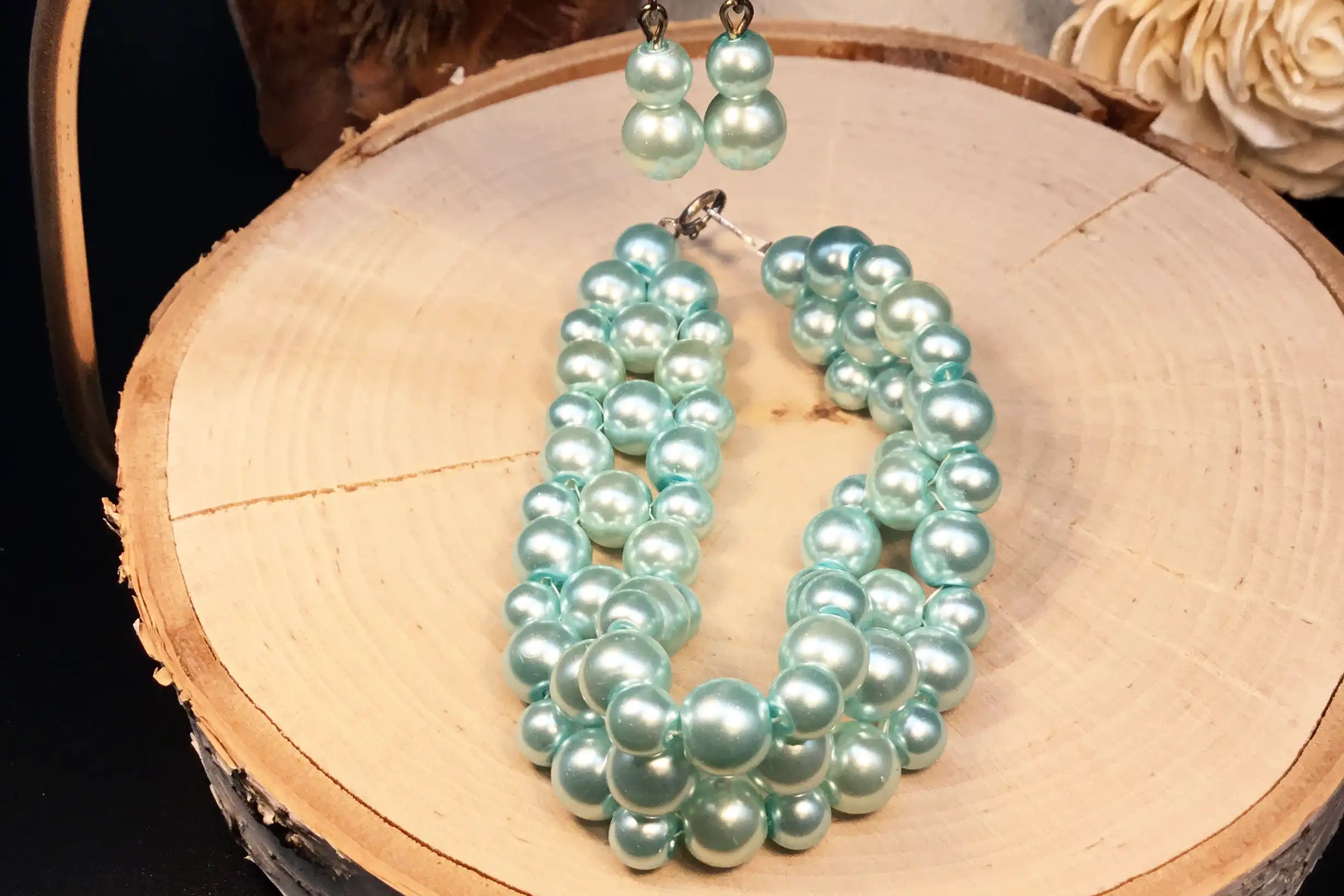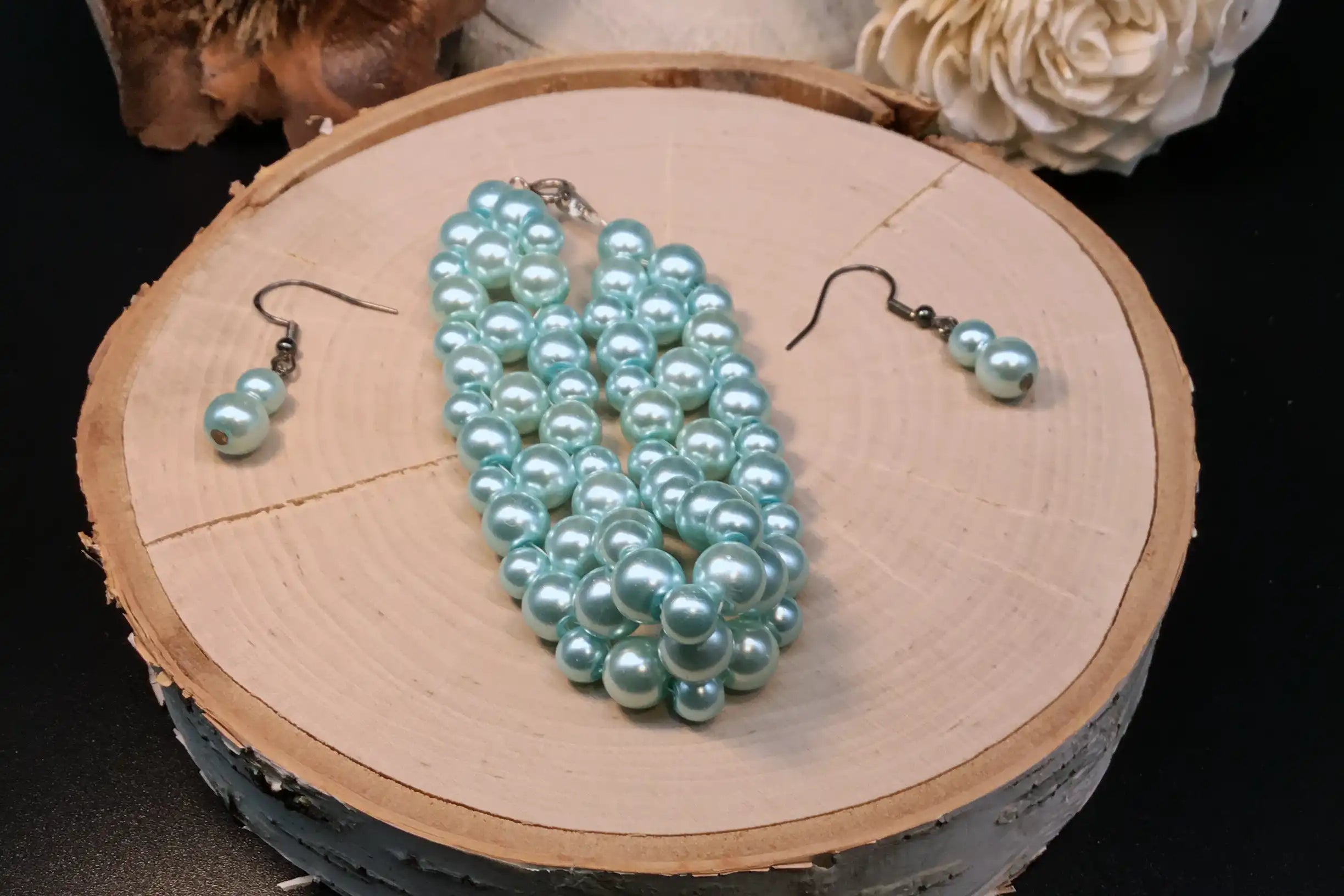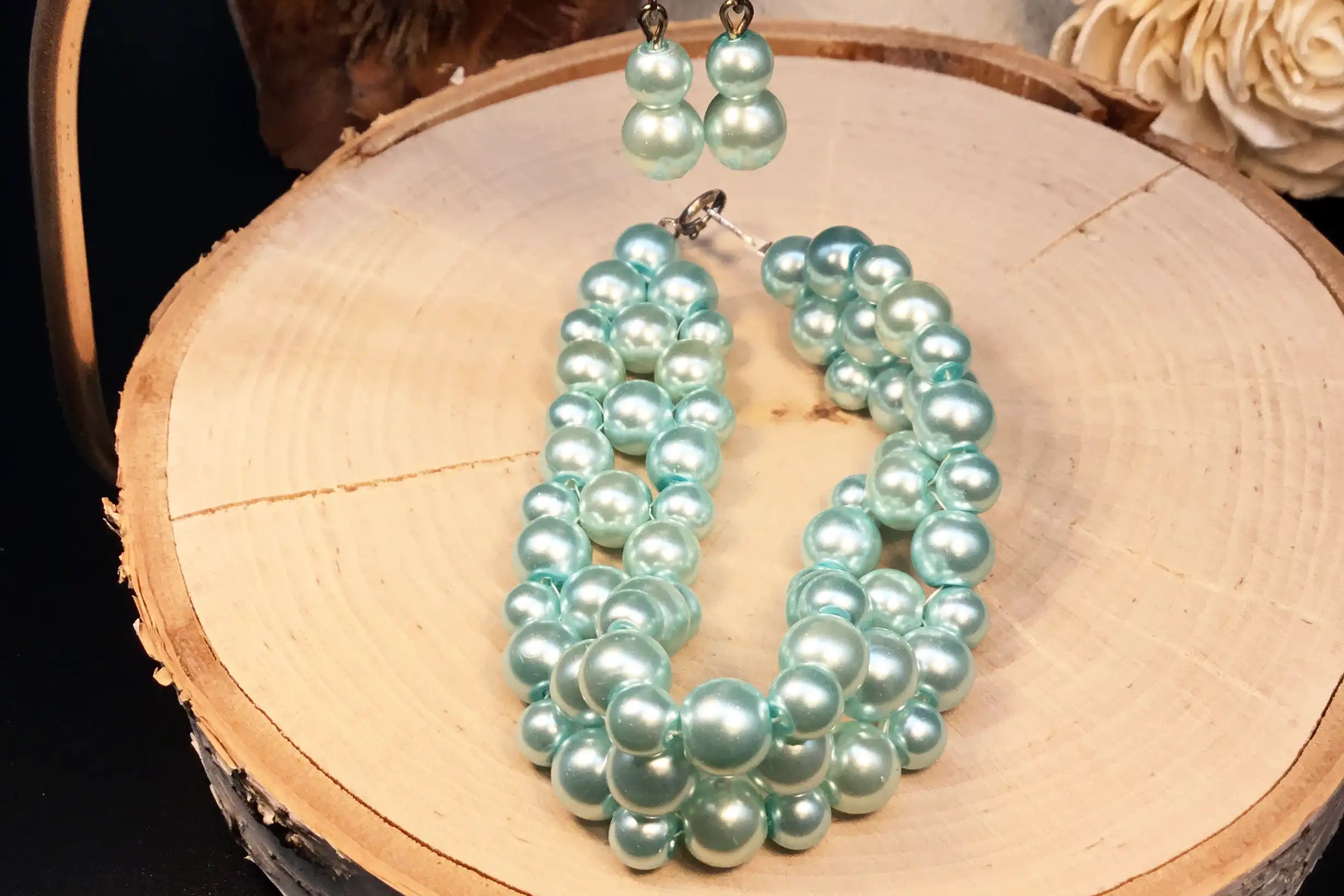 Poseidon was one of the twelve Olympians of ancient Greek mythology, presiding over the sea, storms, earthquakes and horses. Yep, horses, that perplexed us too until we learned that Poseidon created the horse as a gift for Demeter. 
We think he gave something like this to Ariel, surely. It features a woven bracelet of seafoam colored Preciosa® crystal pearls. Preciosa crystal pearls are created with innovation and timeless luxury through to their core. Matching pearl drop earrings finish this stunning work nicely.

In a finishing process similar to the organic production of pearls, several coats of "nacre" are applied to the crystal center of the pearl. This gradual build-up forms a velvety surface nearly indistinguishable from that seen in natural pearls.