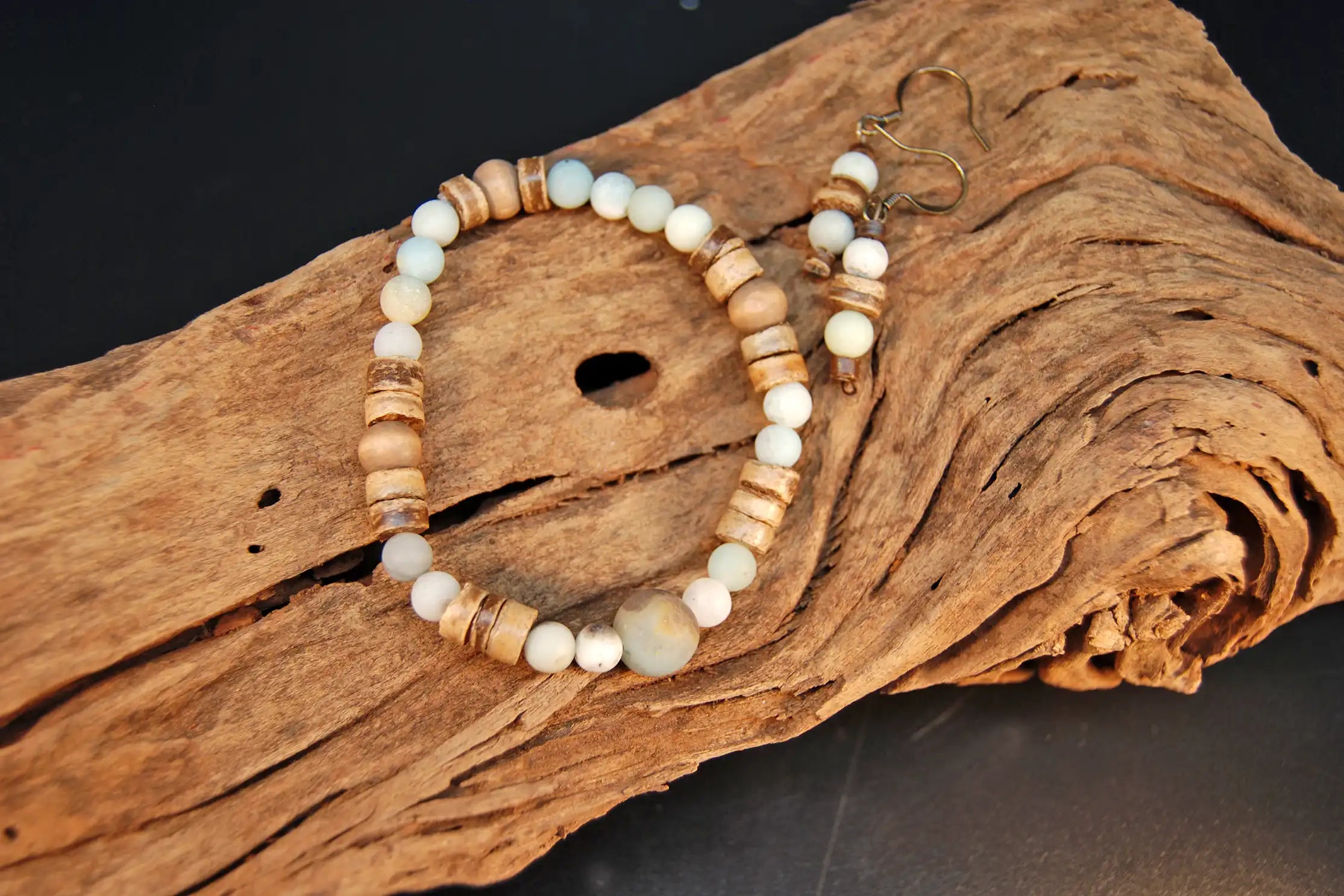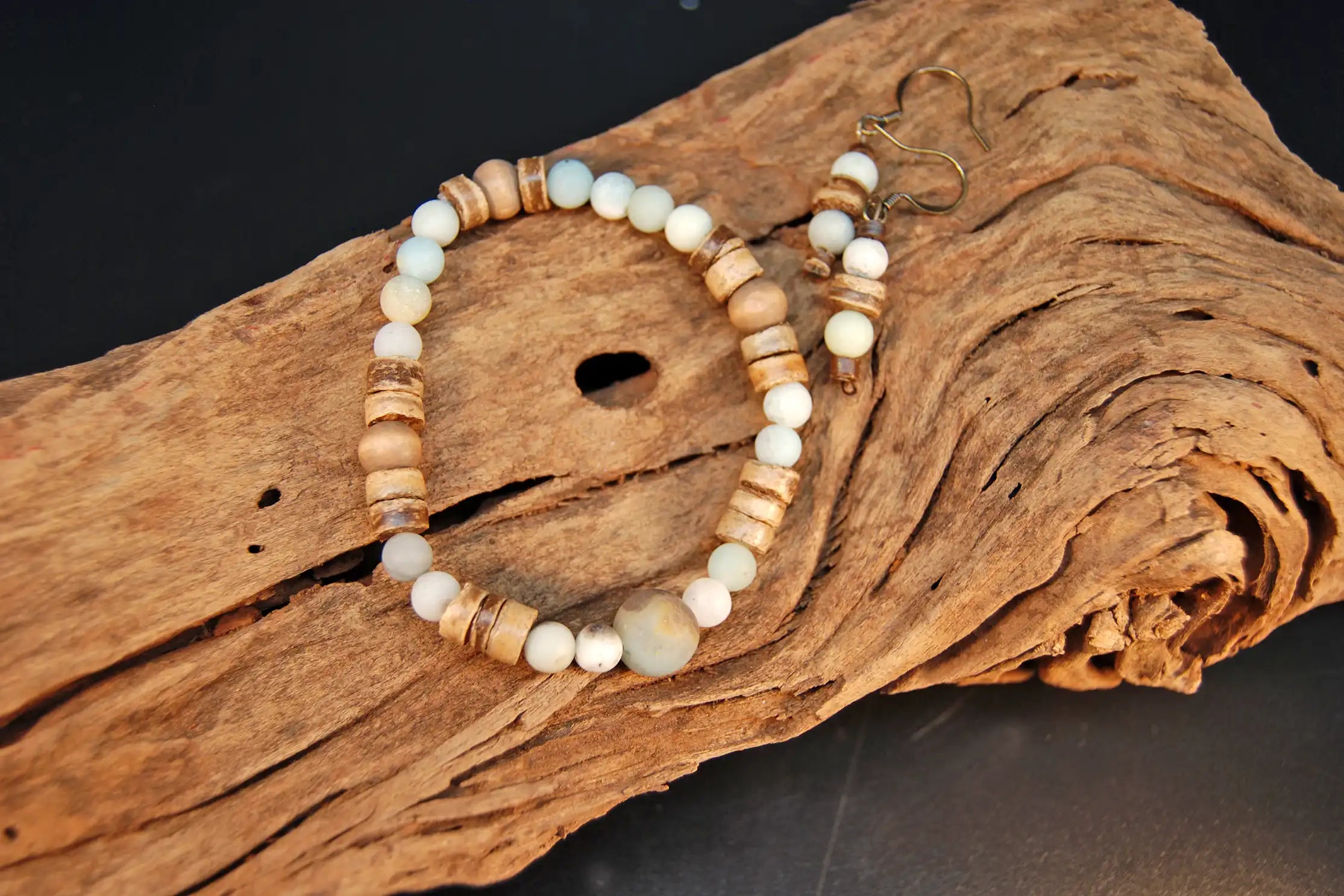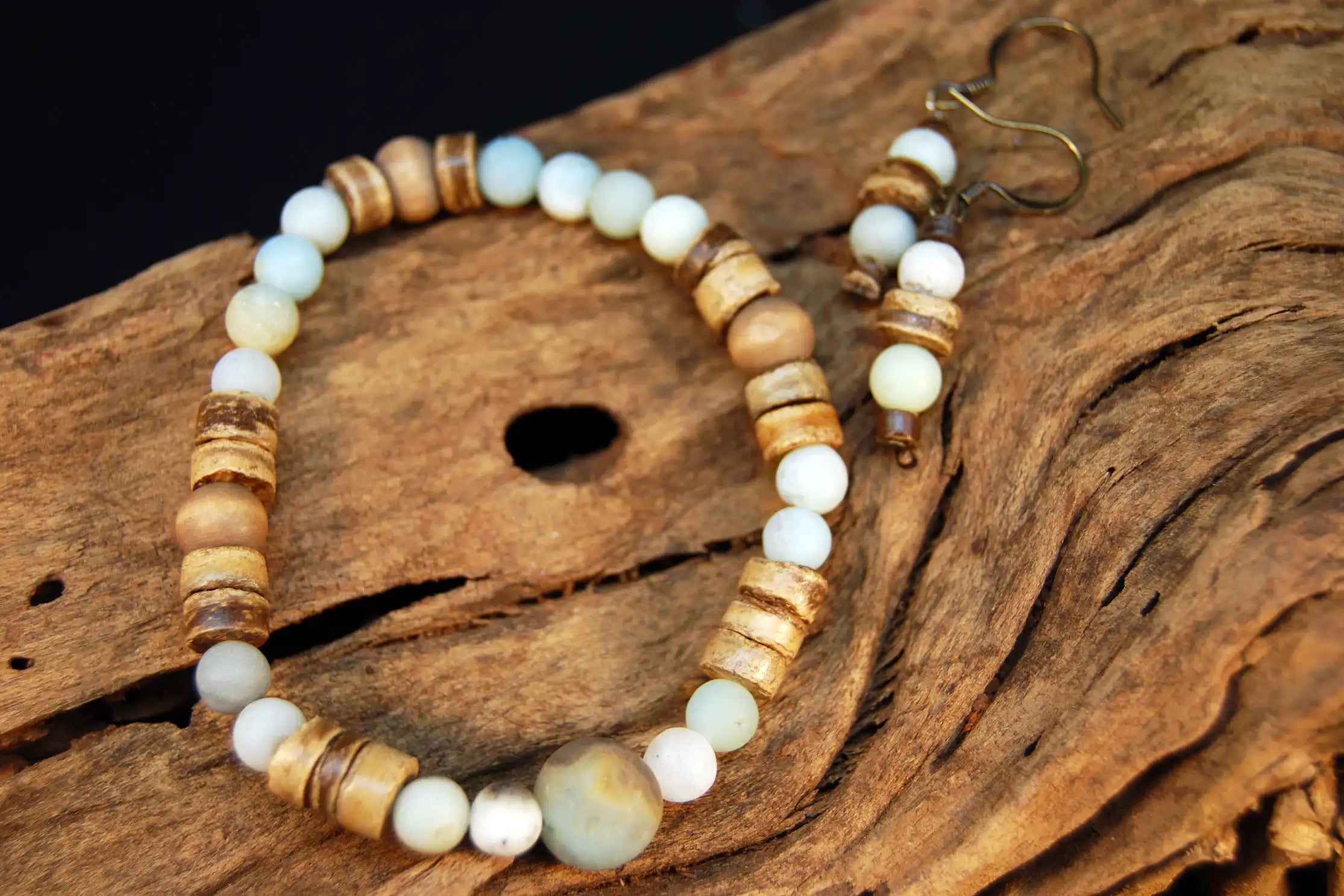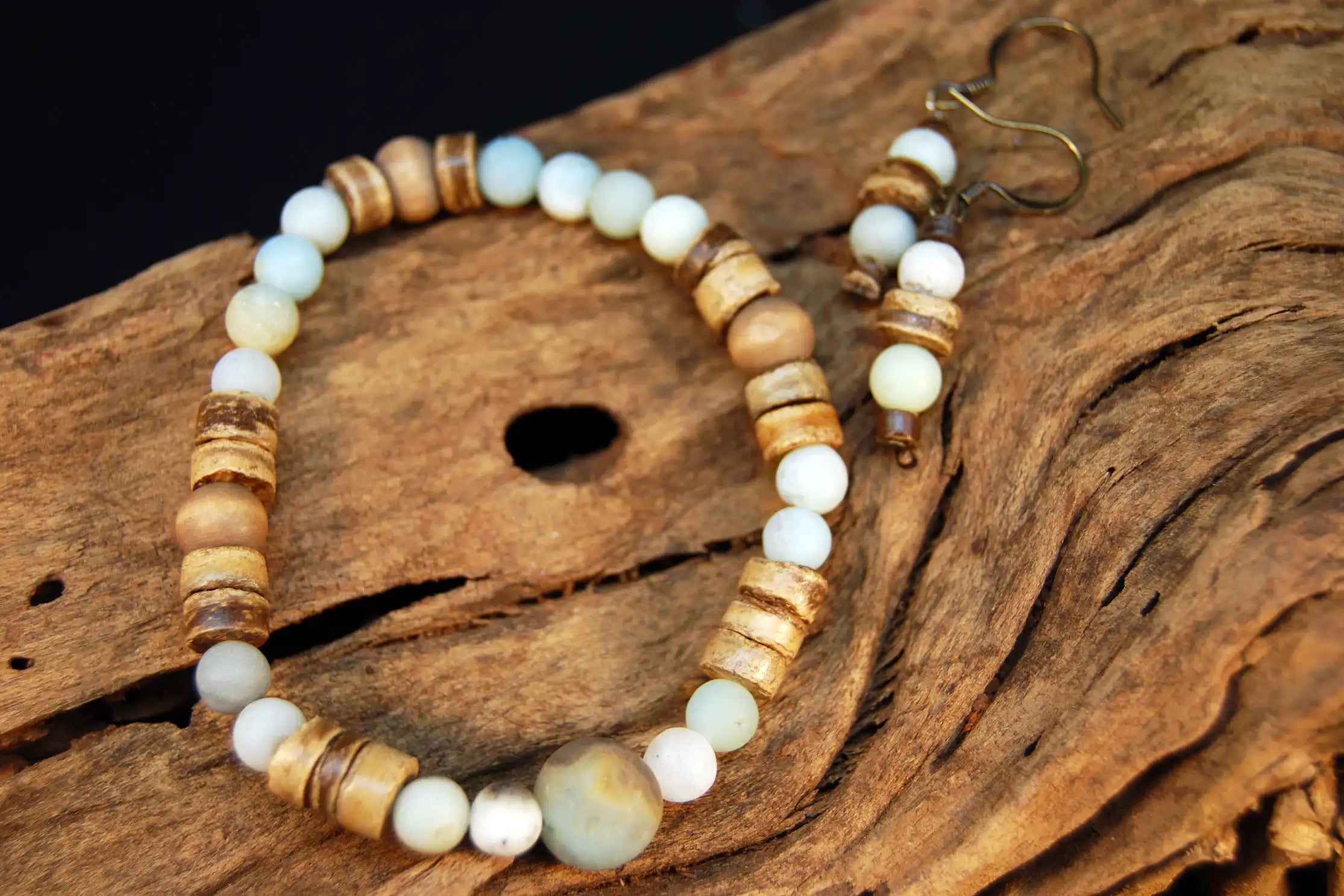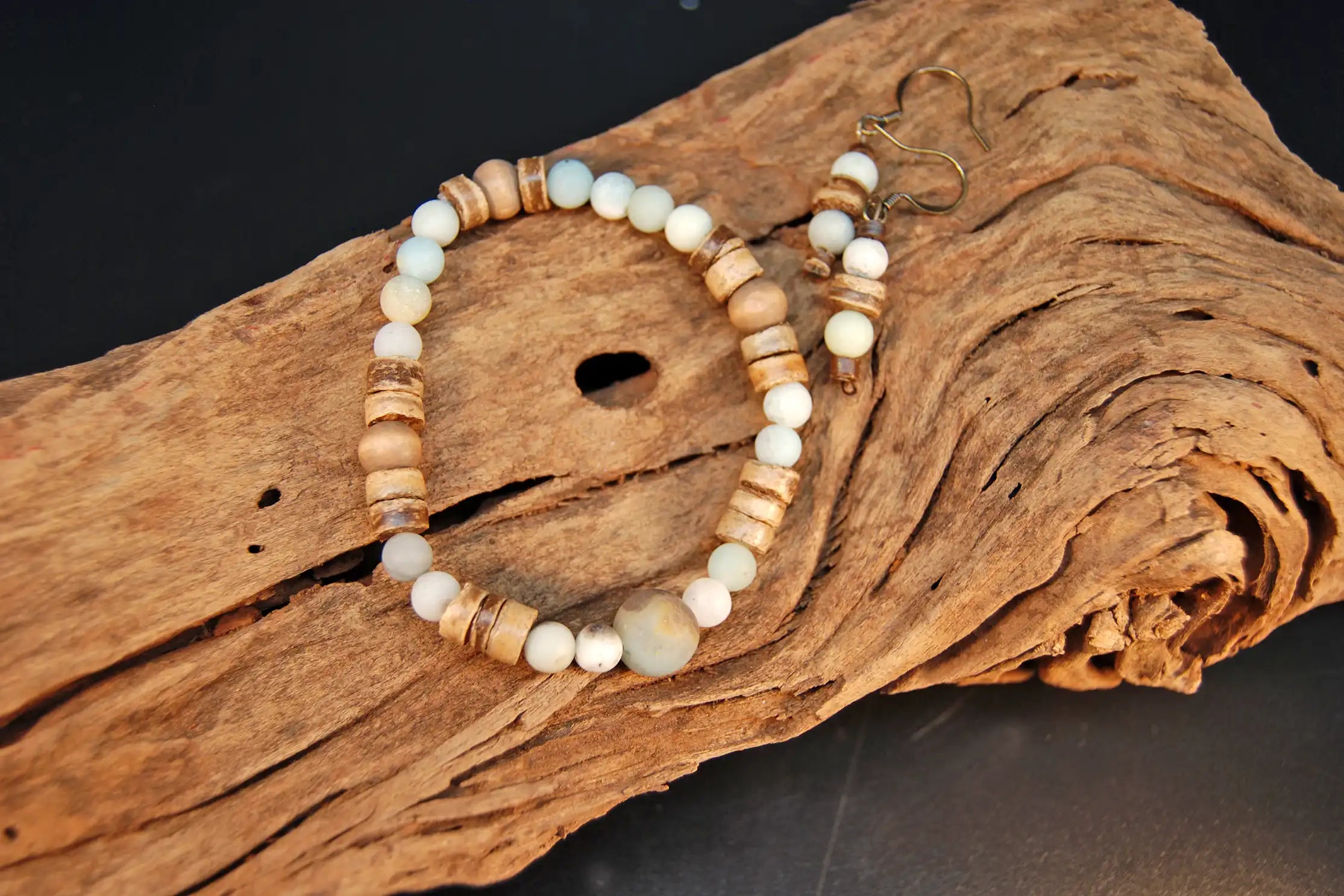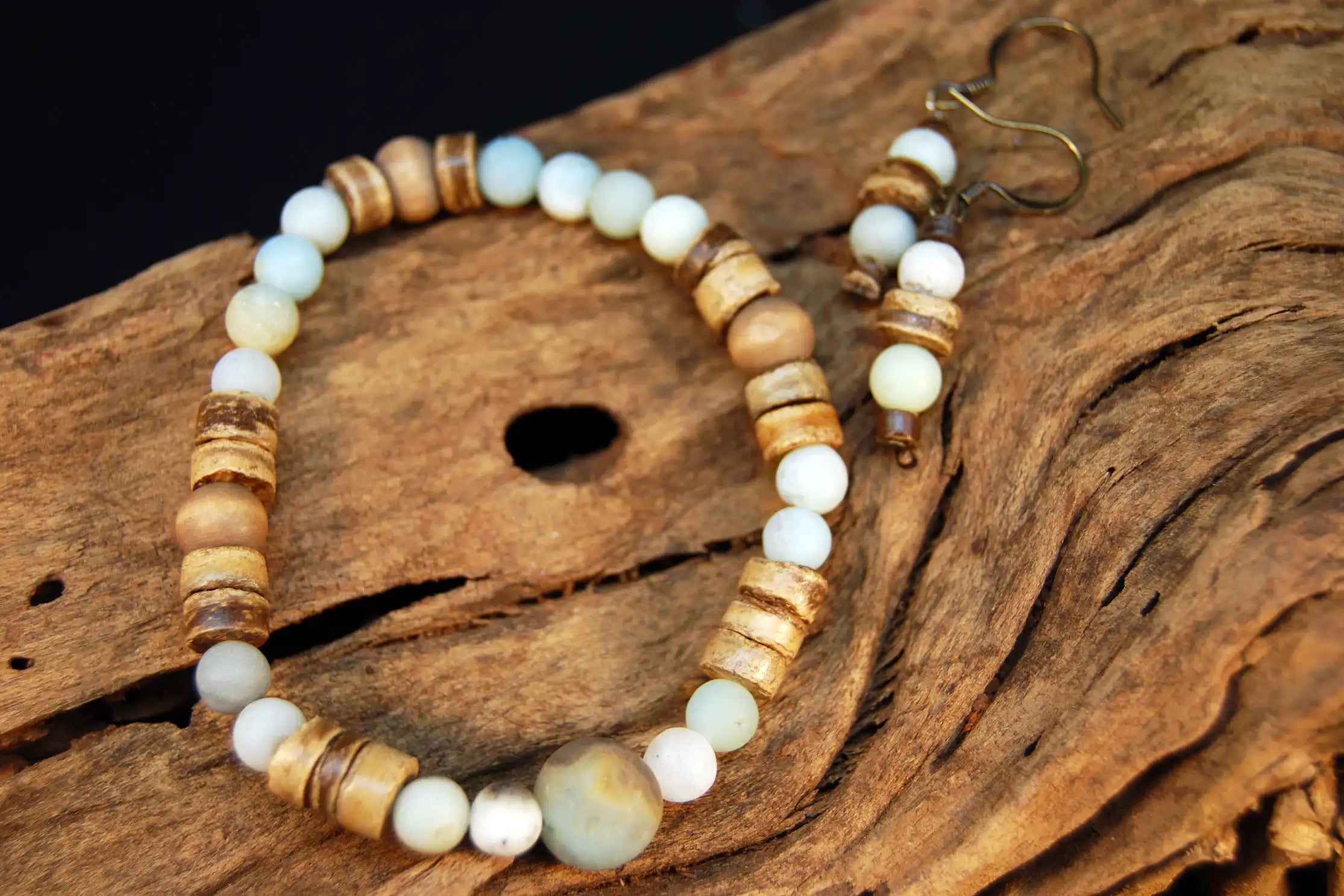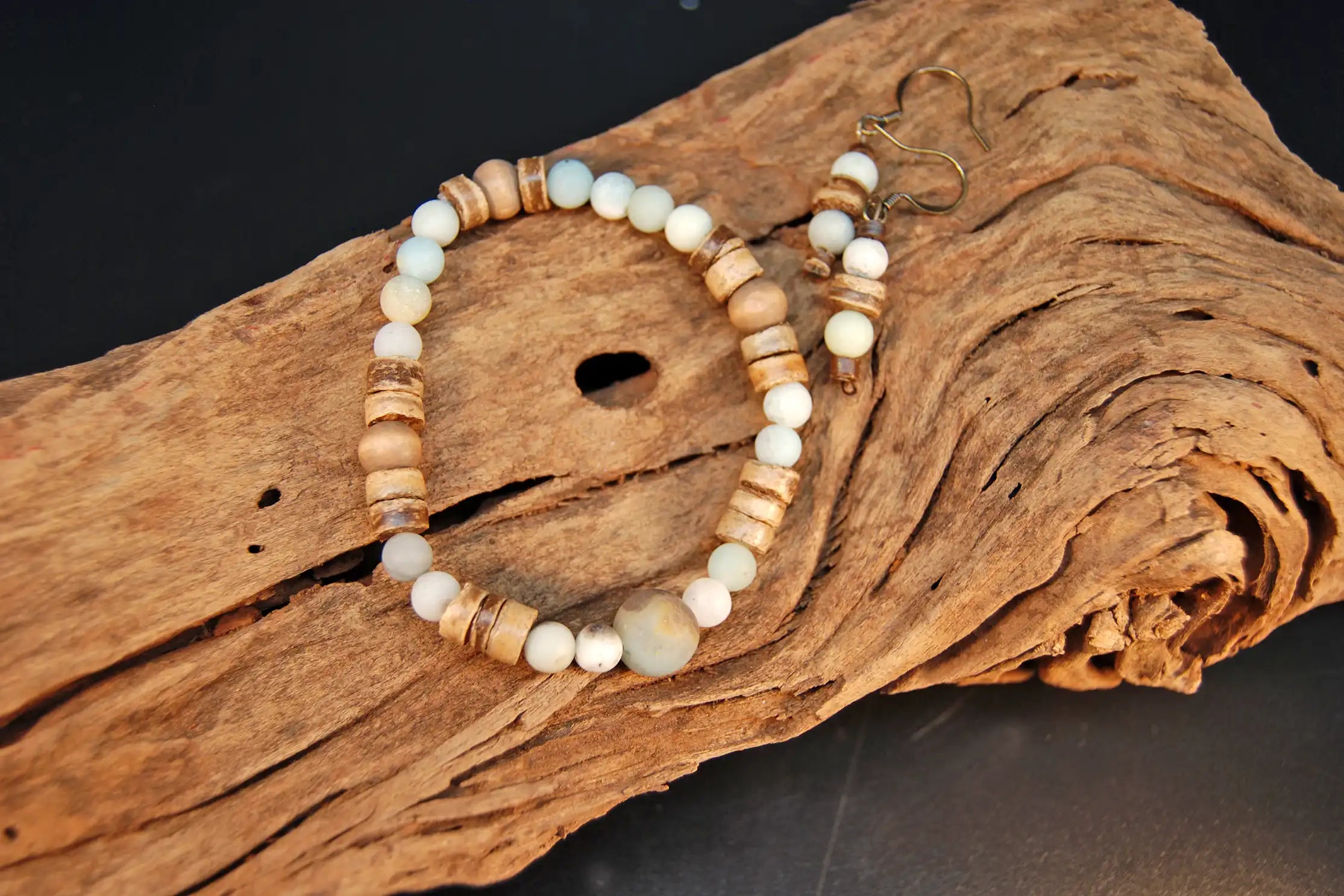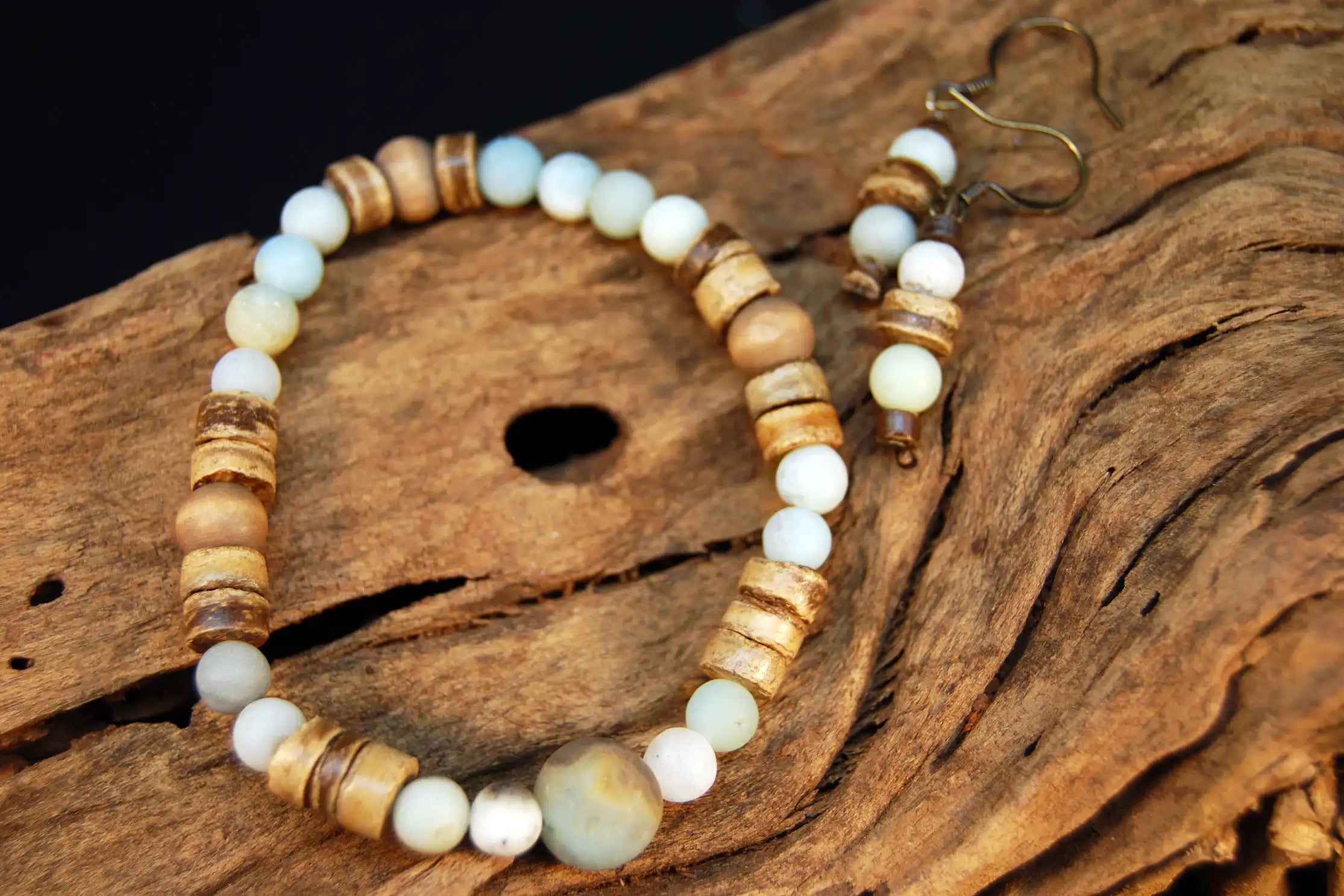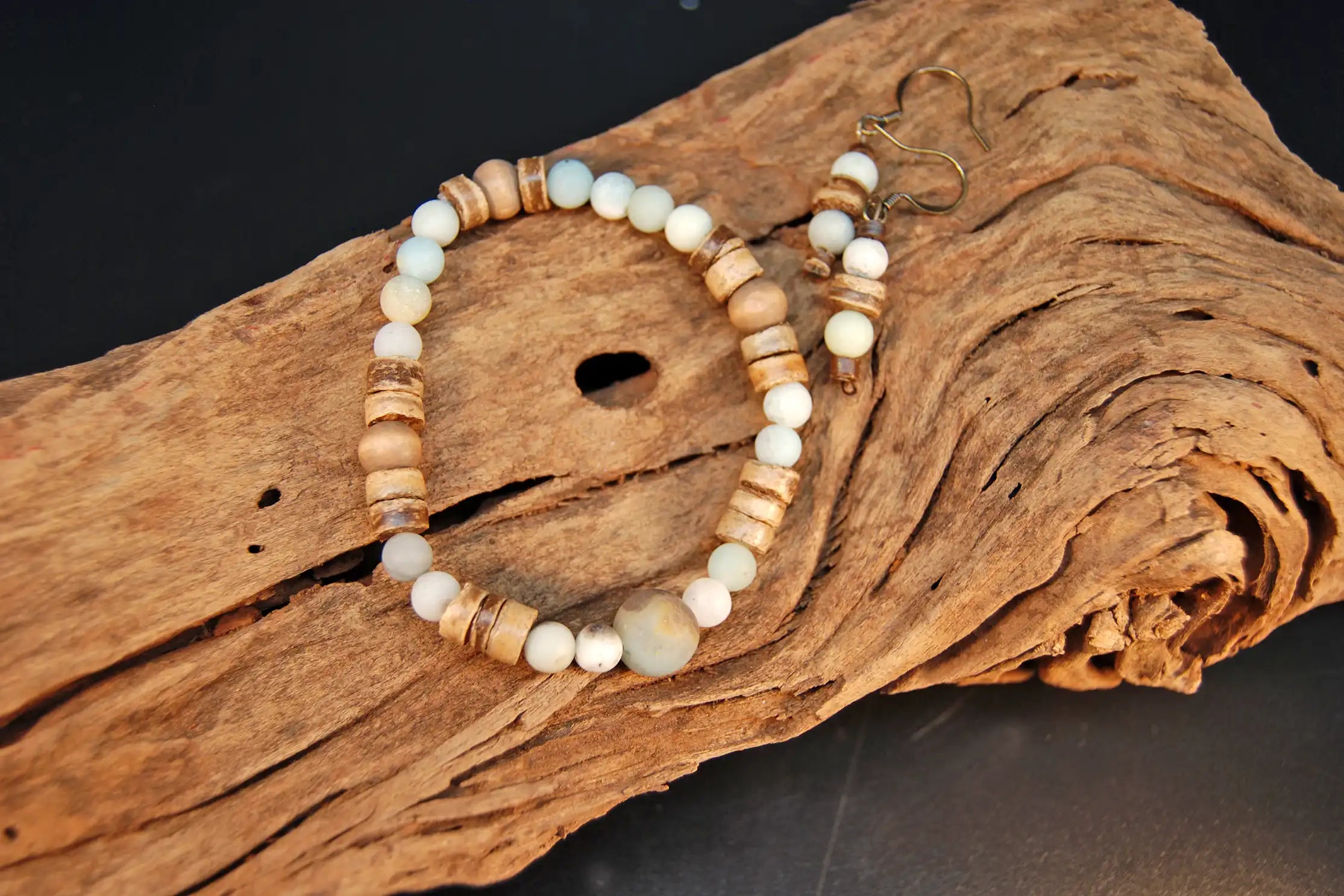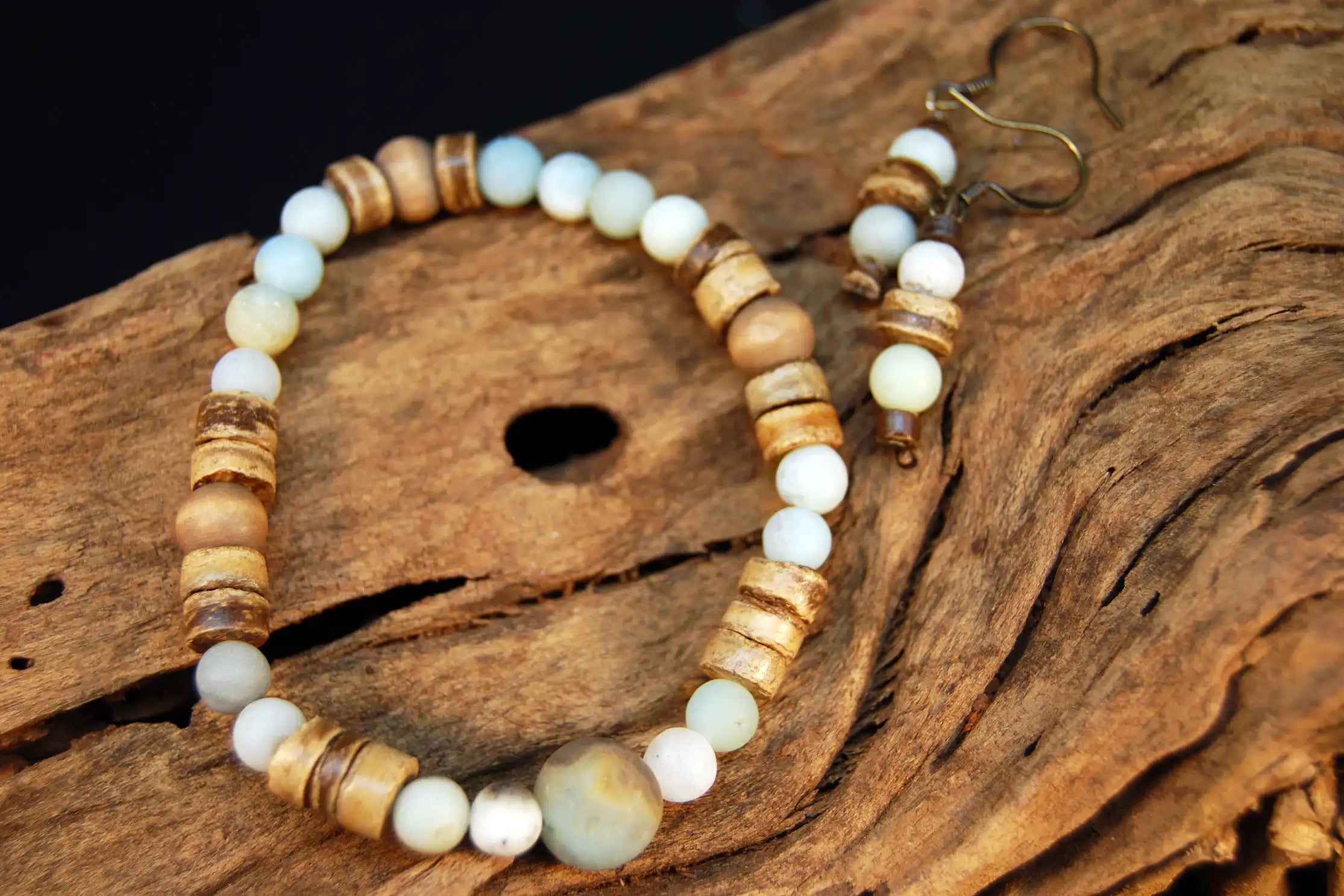 The Saint-Marie Bracelet and Earring Set
The Saint-Marie Bracelet and Earring Set is the perfect embodiment of the tropical island vibe. With a combination of earthy Amazonite, Coconut, and wood beads, this set captures the essence of the imaginary of the small tropical island Saint-Marie from the British TV Show "Death in Paradise."
Amazonite, with its stunning beauty, has been revered for centuries. The ancient Amazon tribe in Brazil believed in the power of this stone, adorning their shields with Amazonite. The conquistadors and ancient Egyptians were also fascinated by this stone, with the Egyptians even carving their Book of the Dead on slabs of Amazonite rock.
This bracelet and earring set will take you on a journey to a tropical paradise. Just a word of caution, if you pair it with our Caribbean Winds candles or tarts, the experience may be too real, and you might just find yourself lost in paradise.