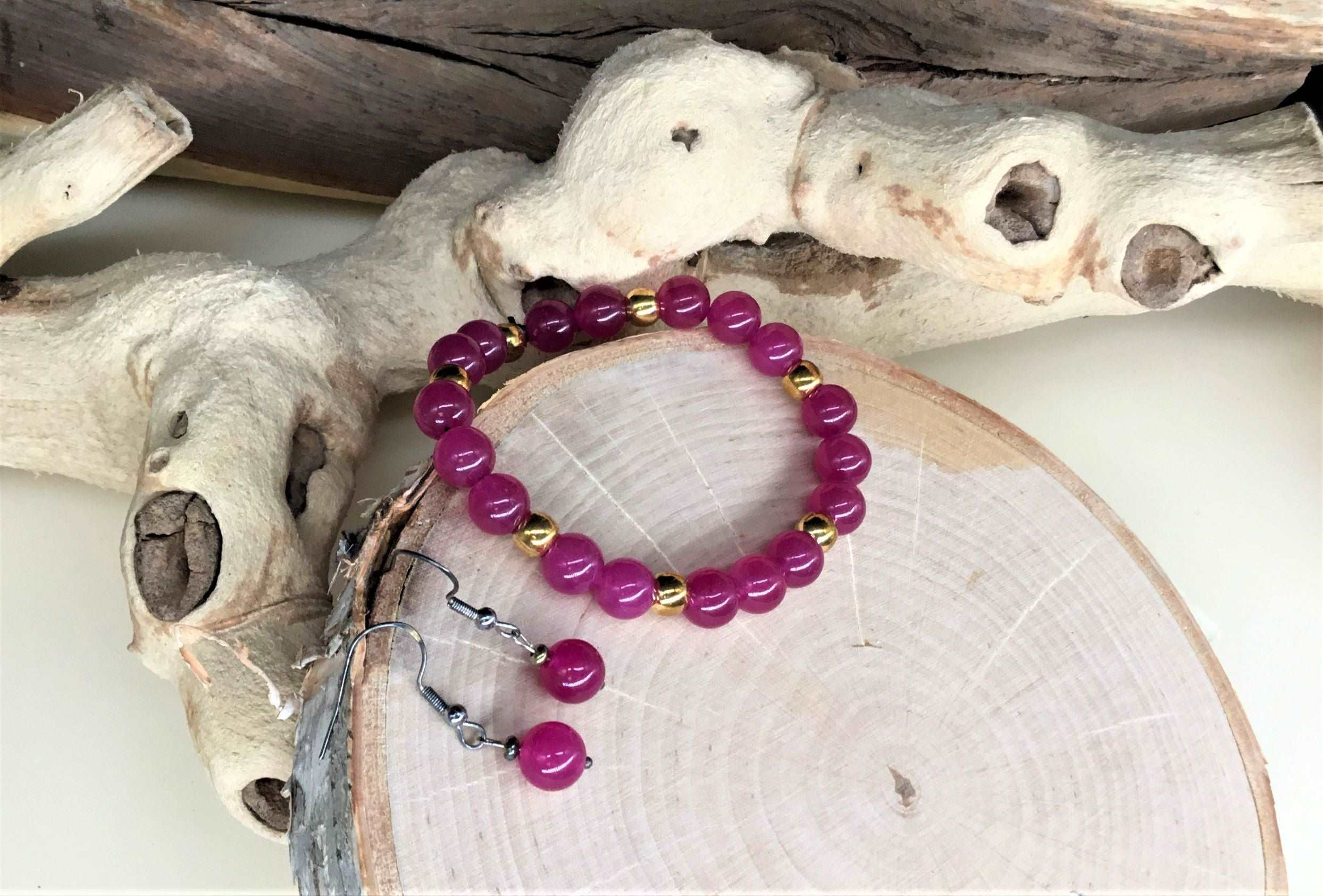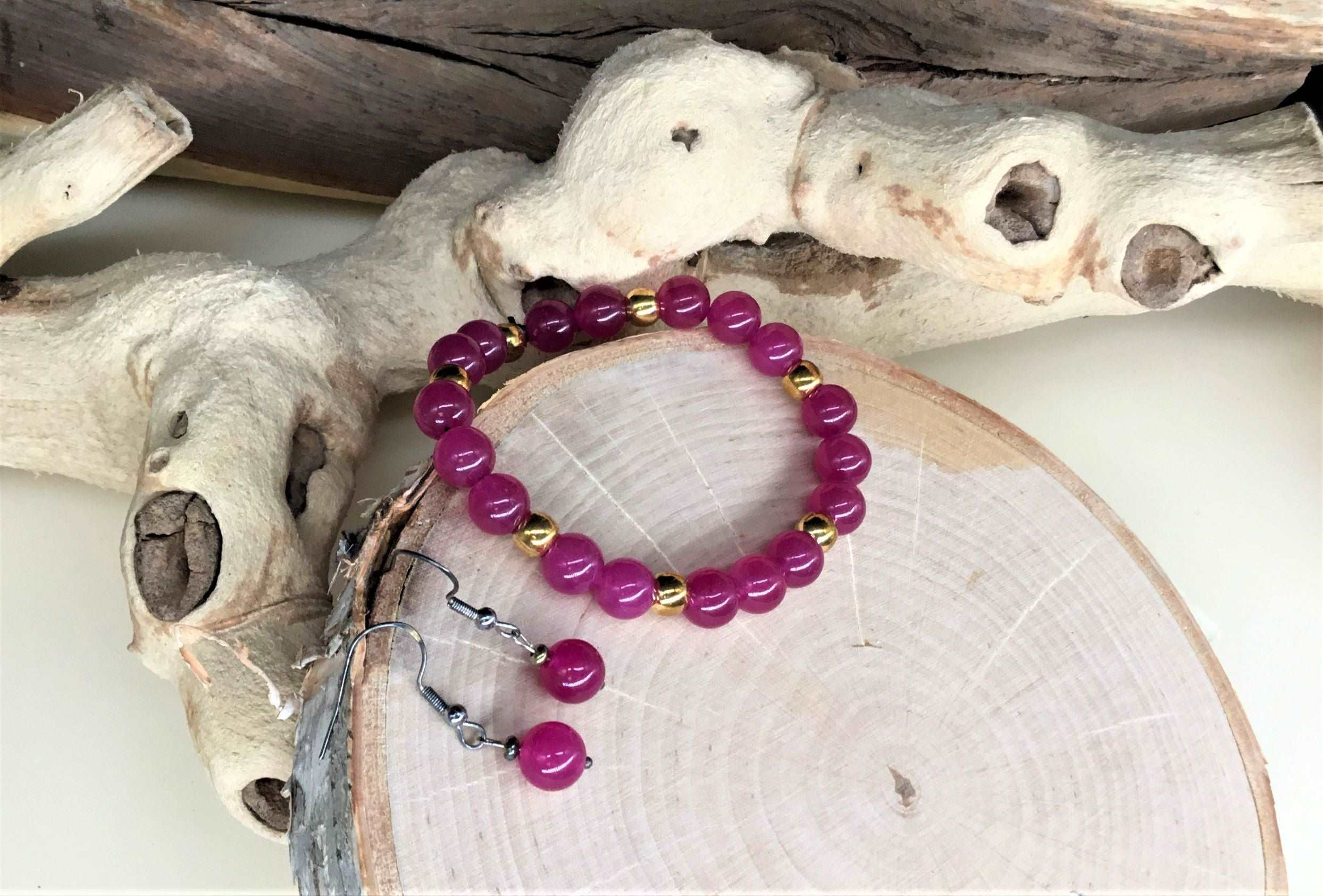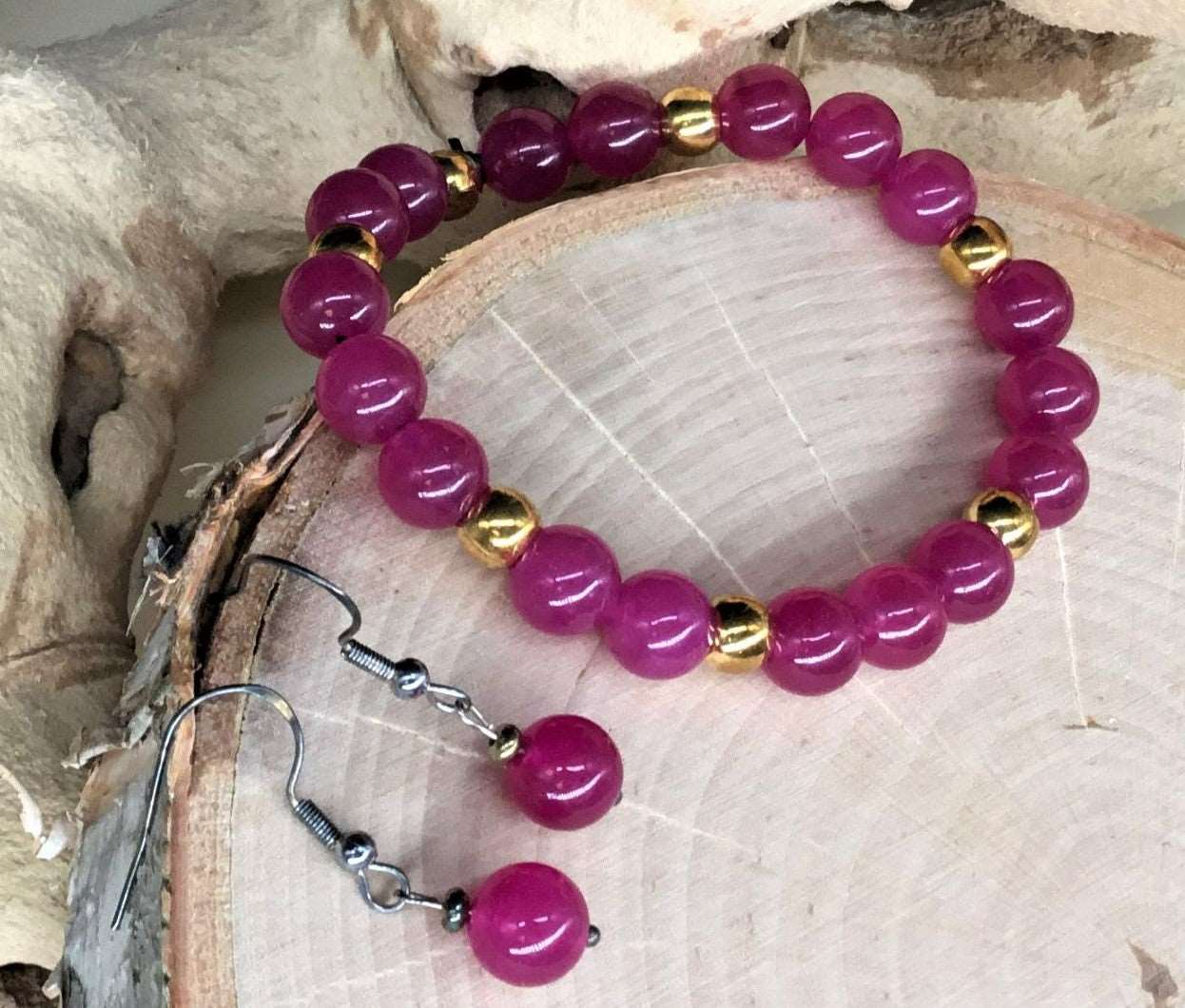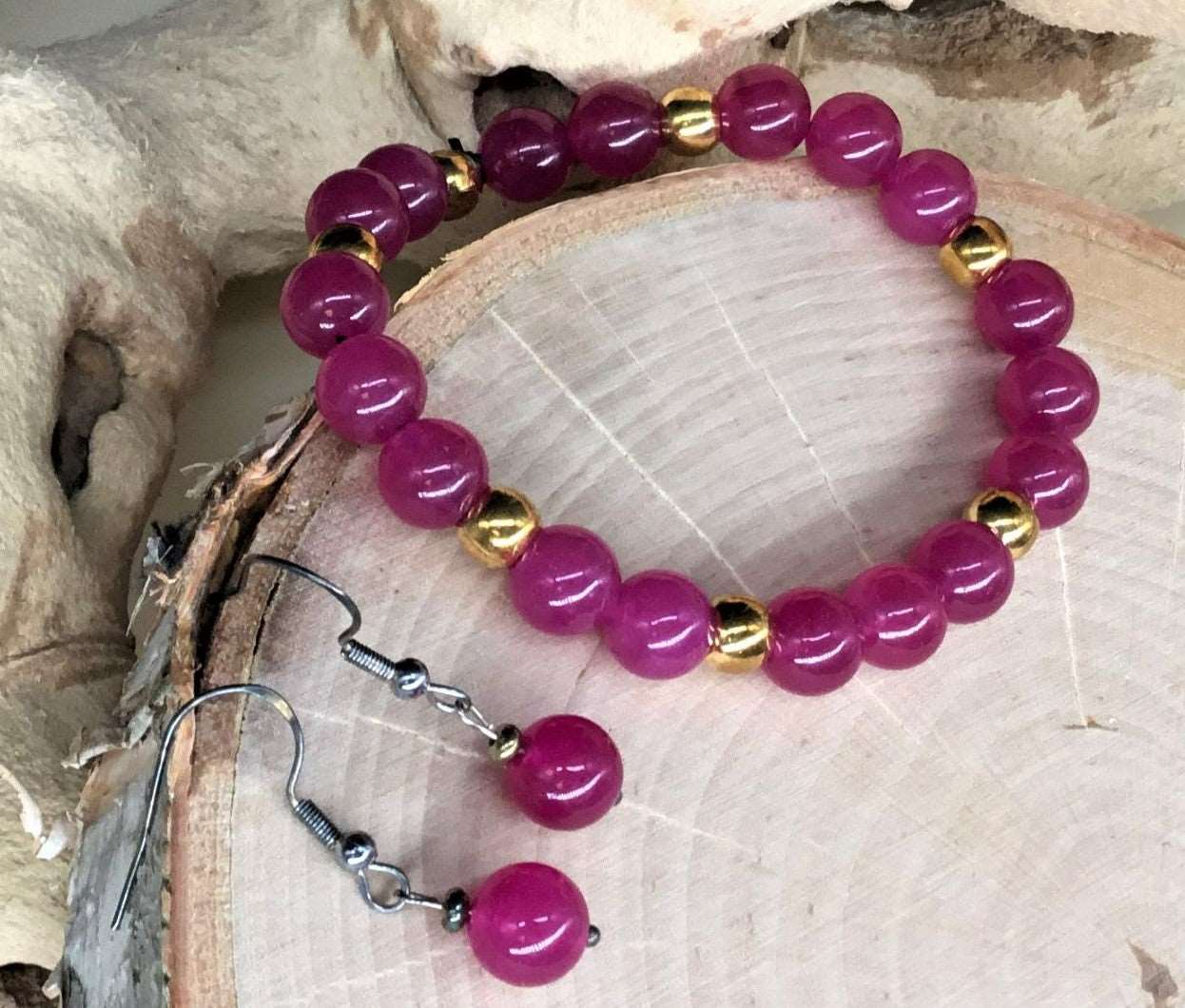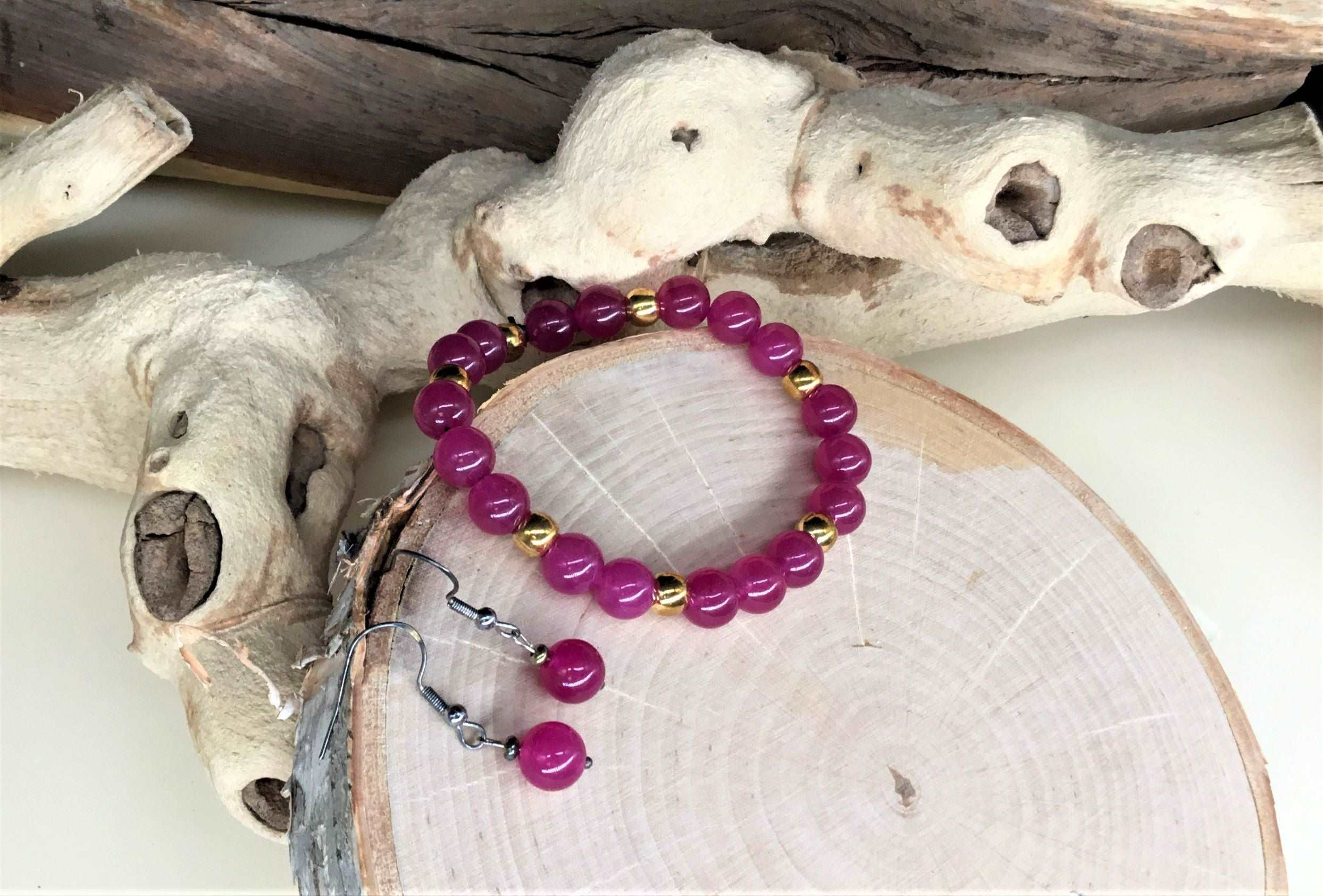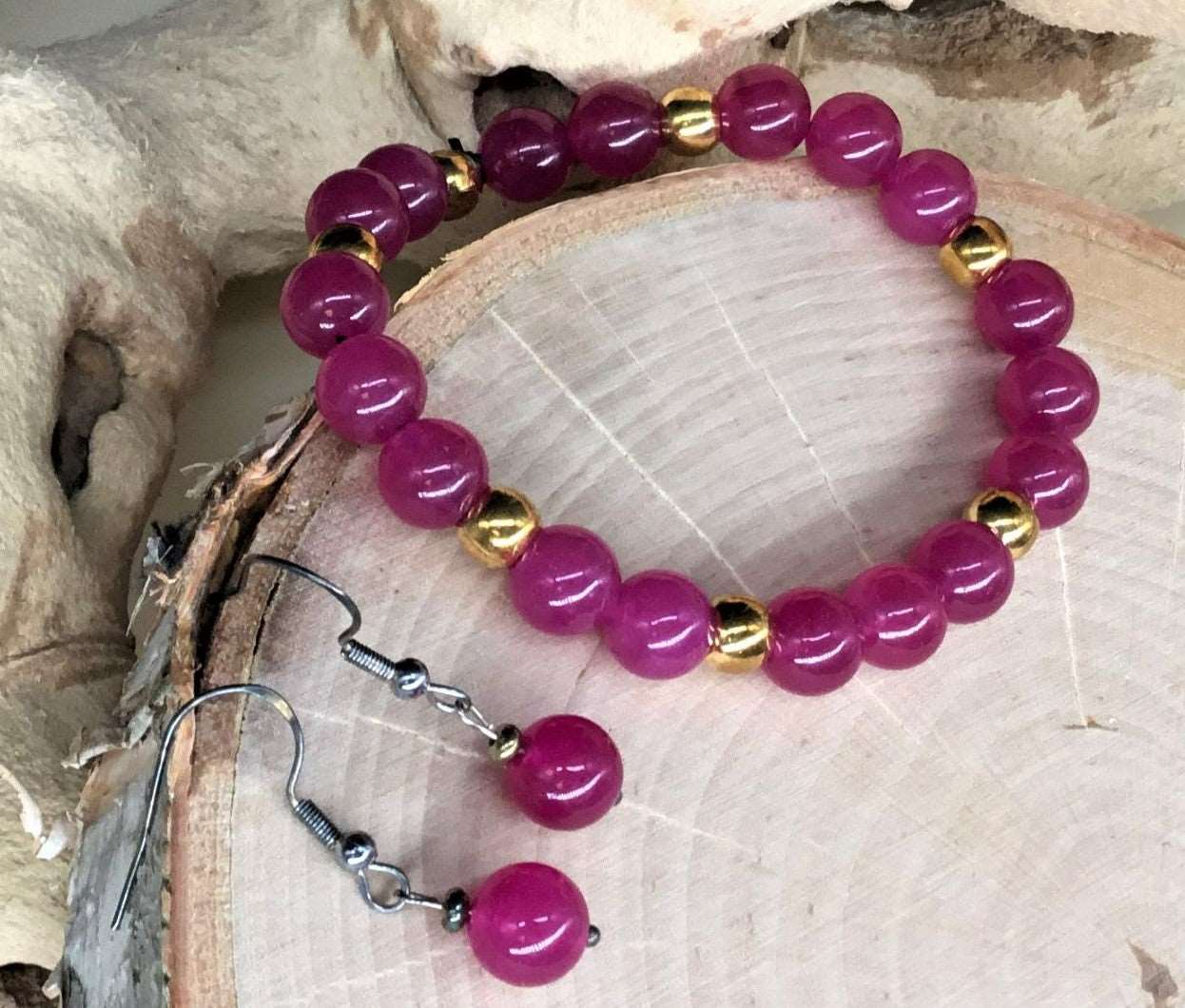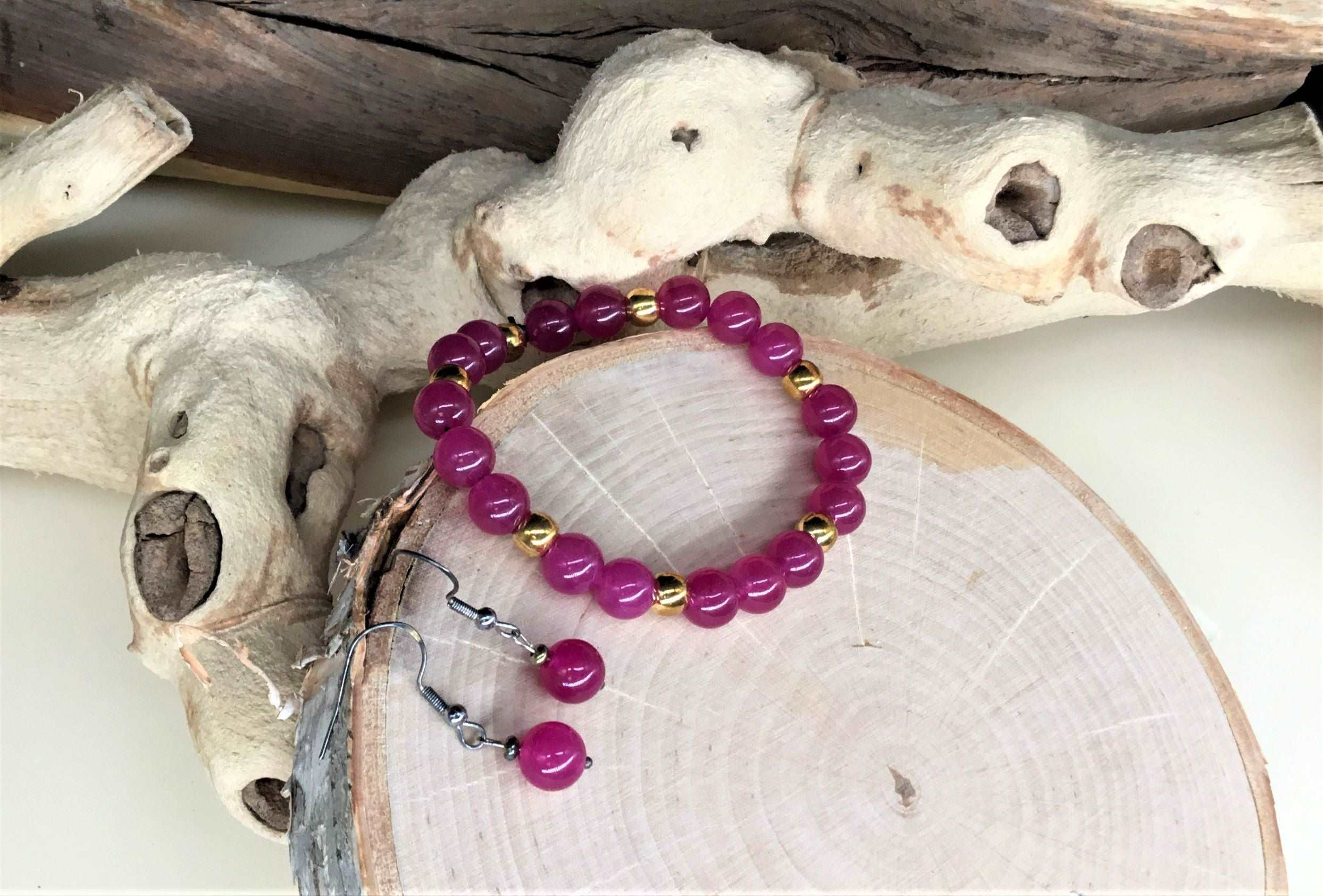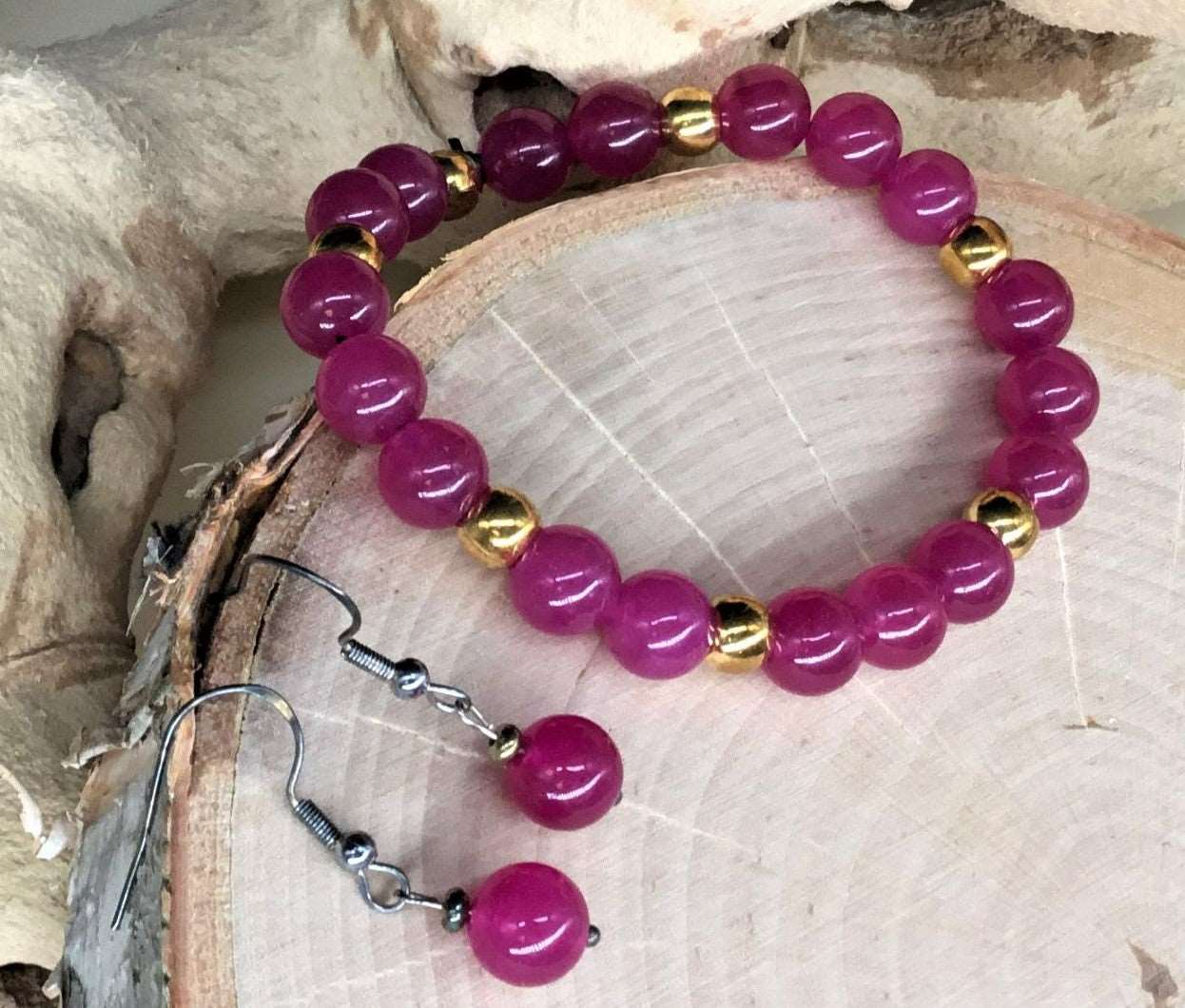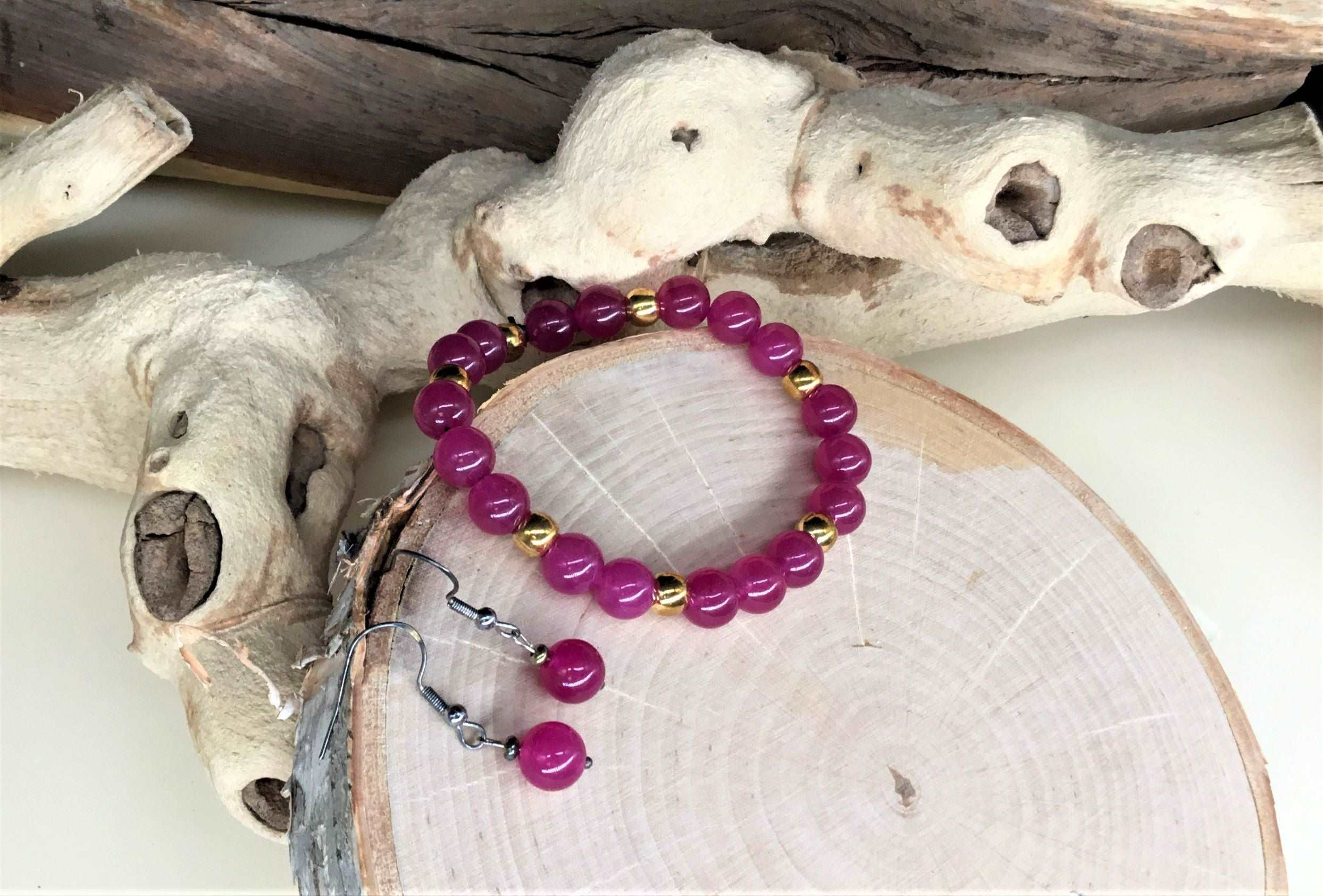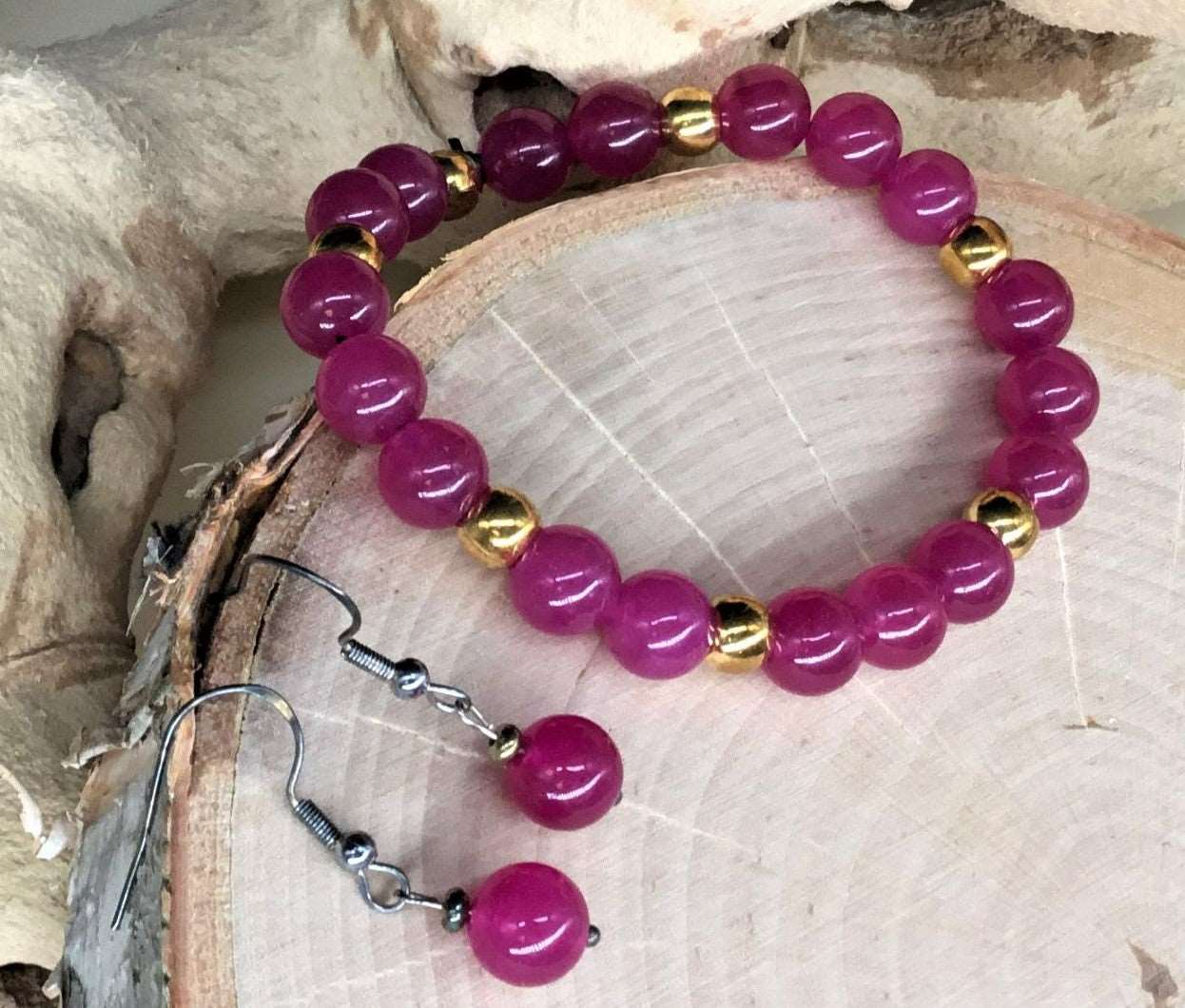 Step into the vineyards in style with the Winery Collection set. This exquisite bracelet and earring set is made of opaque purple Czech glass druks, interspersed with golden bead accents. The deep purple color of the glass beads is reminiscent of the rich hues of grapes ripening on the vine. The golden accents add a touch of luxury and elegance to this stunning set.
The earrings are a perfect complement to the bracelet, featuring the same purple glass beads and golden accents. Wear them together for a coordinated look, or mix and match with other pieces in your jewelry collection.
Whether you're touring the vineyards, sipping wine at a dinner party, or simply adding a touch of glamour to your everyday outfit, the Winery Collection set is sure to impress. So go ahead and treat yourself to a little luxury and sophistication with this exquisite jewelry set.