| | | |
| --- | --- | --- |
| | | |
|  Available Sizes | | Your Wrist Size Should Be Between |
| | | |
| Small | | 6.75 in. (Loose) - 7.50 in. (Snug) |
| Medium | | 7.75 in. (Loose) - 8.50 in. (Snug) |
| Large | | 8.75 in. (Loose) - 9.50 in. (Snug) |
| XLarge | | 9.75 in. (Loose) - 10.50 in. (Snug) |
| **Custom** | | Contact us at info@blueelegance.org and we can make a custom size bracelet just for you. |
| | | |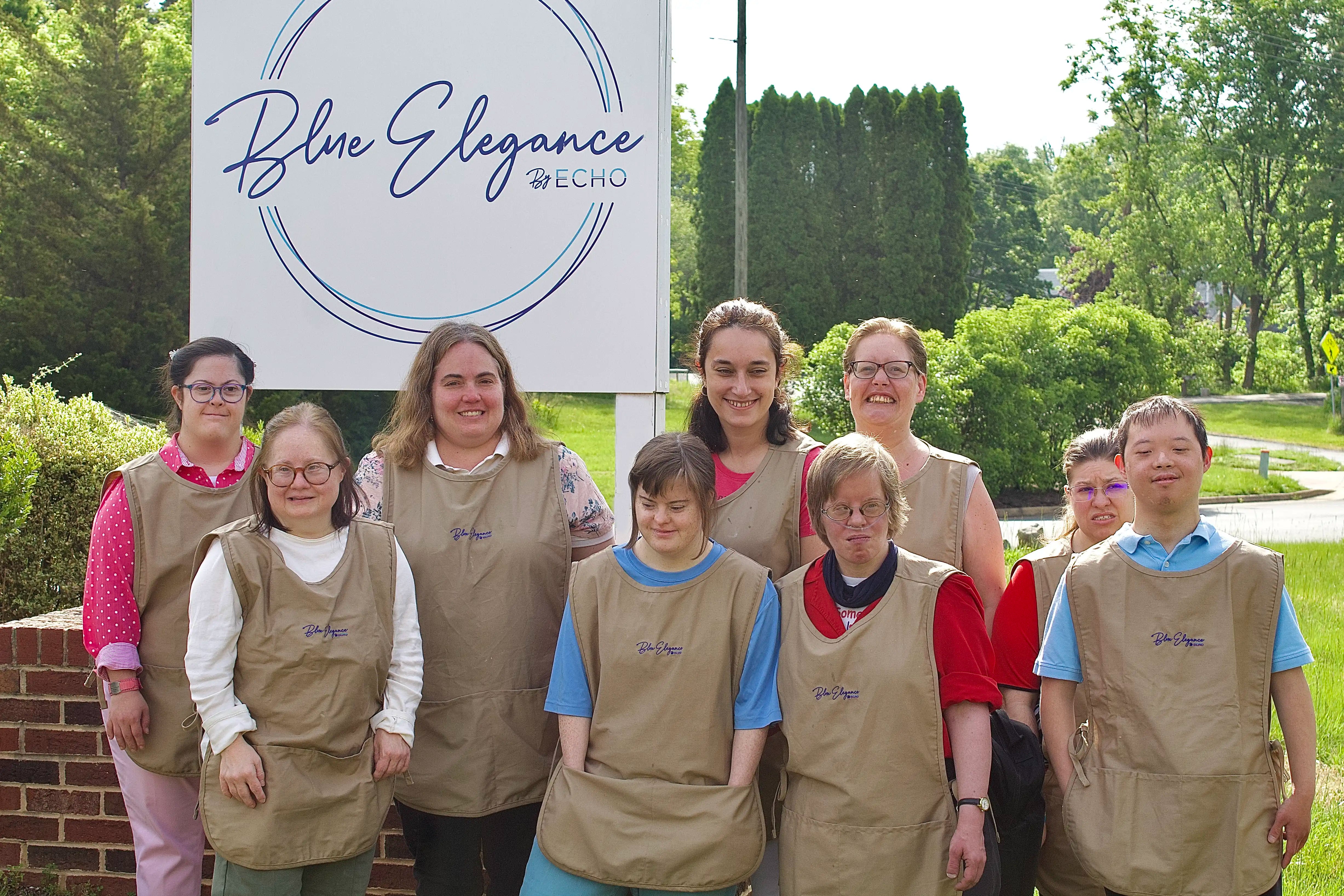 Angie
Angie, a spirited and imaginative individual, has an undeniable penchant for dancing and the art of jewelry making. Among the array of gemstones she works with, turquoise stands as her favorite, owing to its vibrant allure and versatile character.
Her handmade jewelry pieces are a reflection of her unique creative essence, often showcasing intricate textures and vibrant colors that mirror her exuberant spirit. Beyond her creative pursuits, Angie revels in her leisure time, grooving to the beats of her cherished tunes and sharing moments of joy with her beloved furry companions.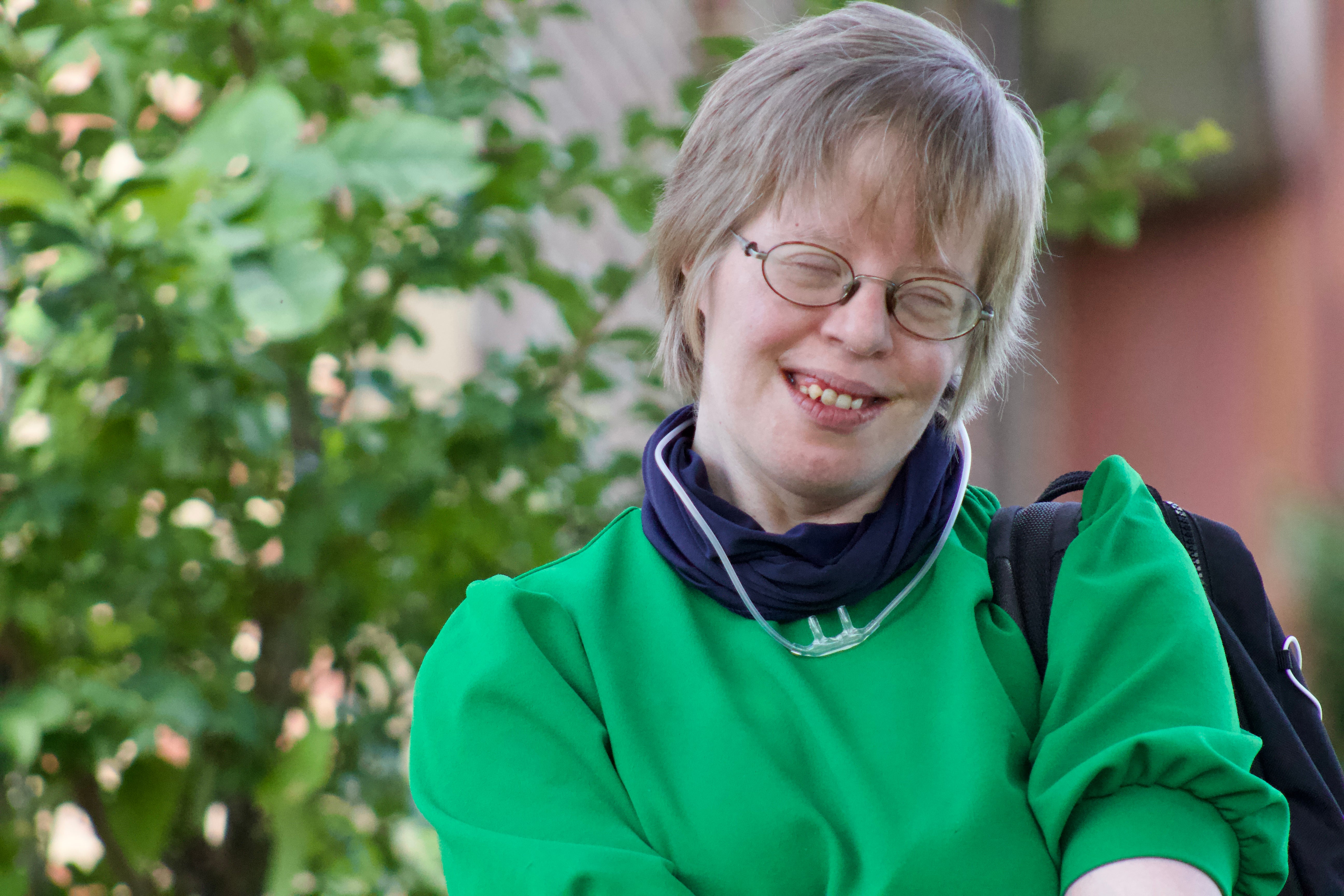 Rachel
Rachel, an avid lover of all things music and entertainment, dedicates her free time to her singing and indulging in classic TV Series.
Renowned for her kind and helpful nature, Rachel extends a willing hand to those around her, embodying the essence of camaraderie and support. What sets her apart is her unique talent for hand knitting.
Rachel then took the initiative to share her knitting expertise with the Blue Elegance team. With unwavering enthusiasm and a profound commitment to learning, Rachel approaches every endeavor with a spirit of curiosity and a drive for excellence.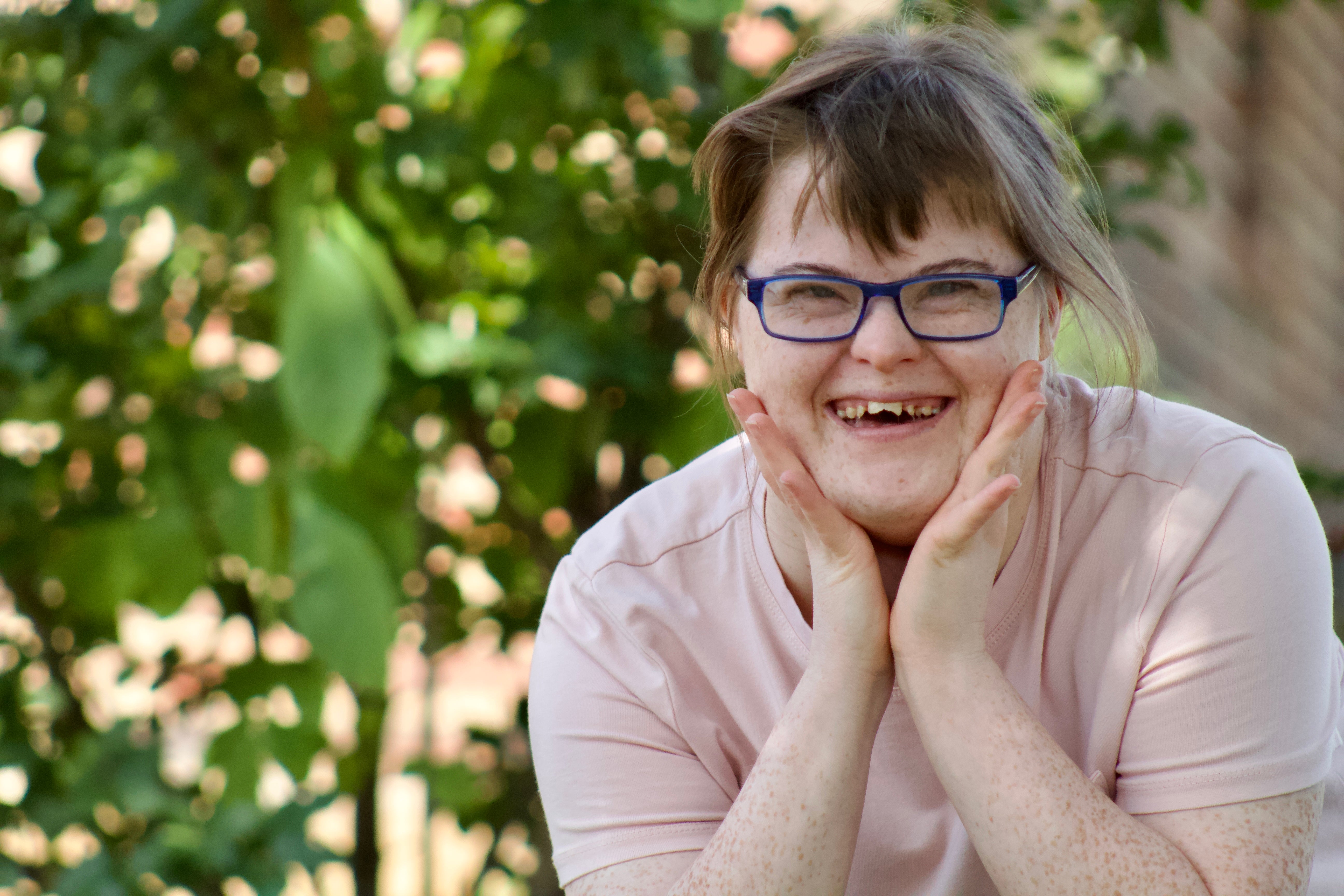 Meagan
Meet Meagan, a multi-talented artist and expert in handcrafted jewelry and candle fragrances.
Meagan is also a passionate painter with a particular love for flowers, and her work is often inspired by nature.
When she's not creating beautiful pieces of jewelry or experimenting with candle scents, you can find Meagan indulging in her love for cinema. Meagan is a renowned movie buff who enjoys watching films of all genres and eras.
With her keen eye for detail and natural creativity, Meagan brings a unique perspective and a wealth of knowledge to the Blue Elegance team.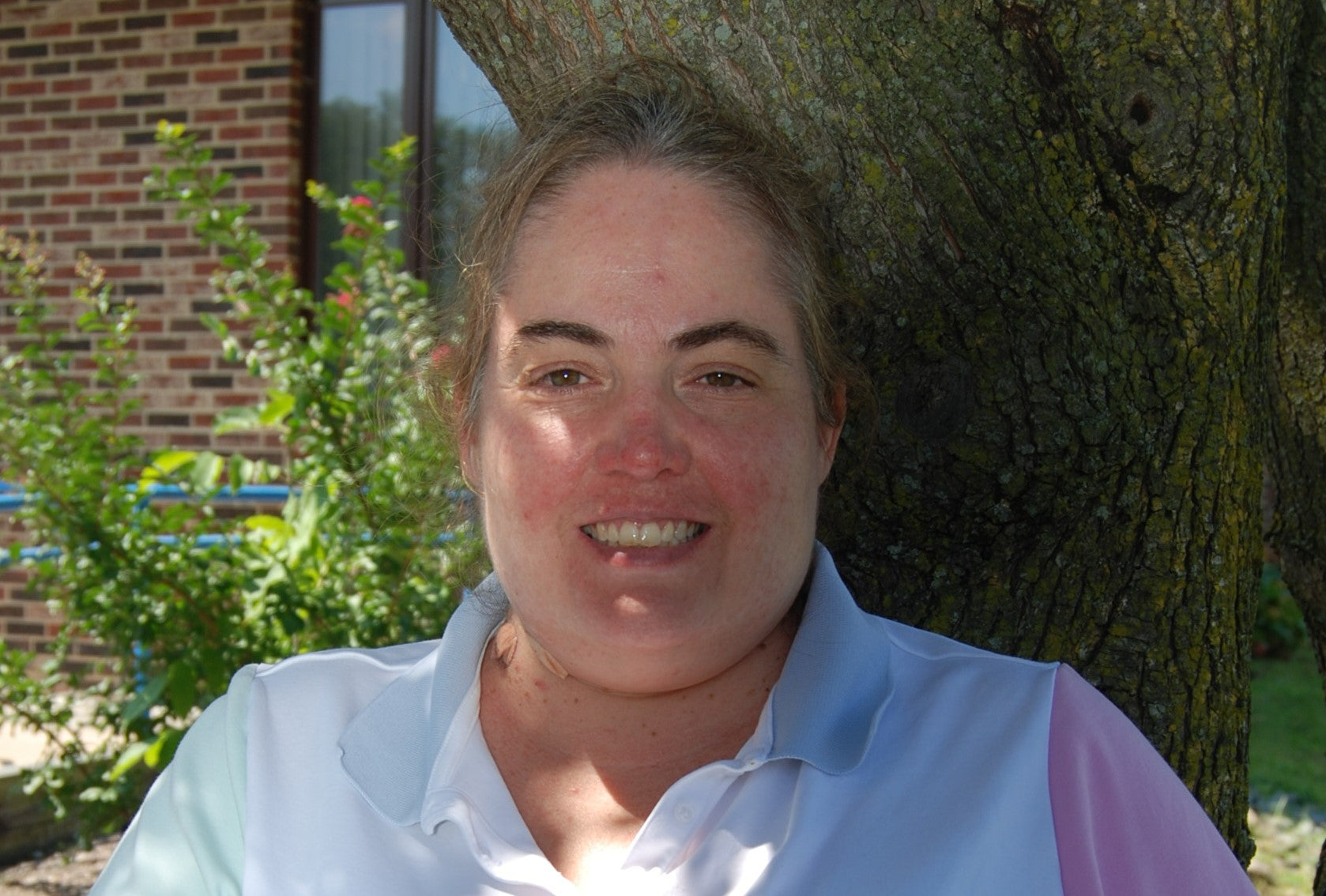 Amy T
Amy T is a valuable member of the team who consistently goes above and beyond.
Amy T is known for her strong work ethic and her willingness to take on any task to help the team succeed. Amy is a quick learner and always seeks to expand her knowledge and skills. In addition to her work with the team,
Amy T has a particular talent for using an awl to increase the inner diameter of beads to facilitate stringing, making her an important asset in the creation of our handmade jewelry.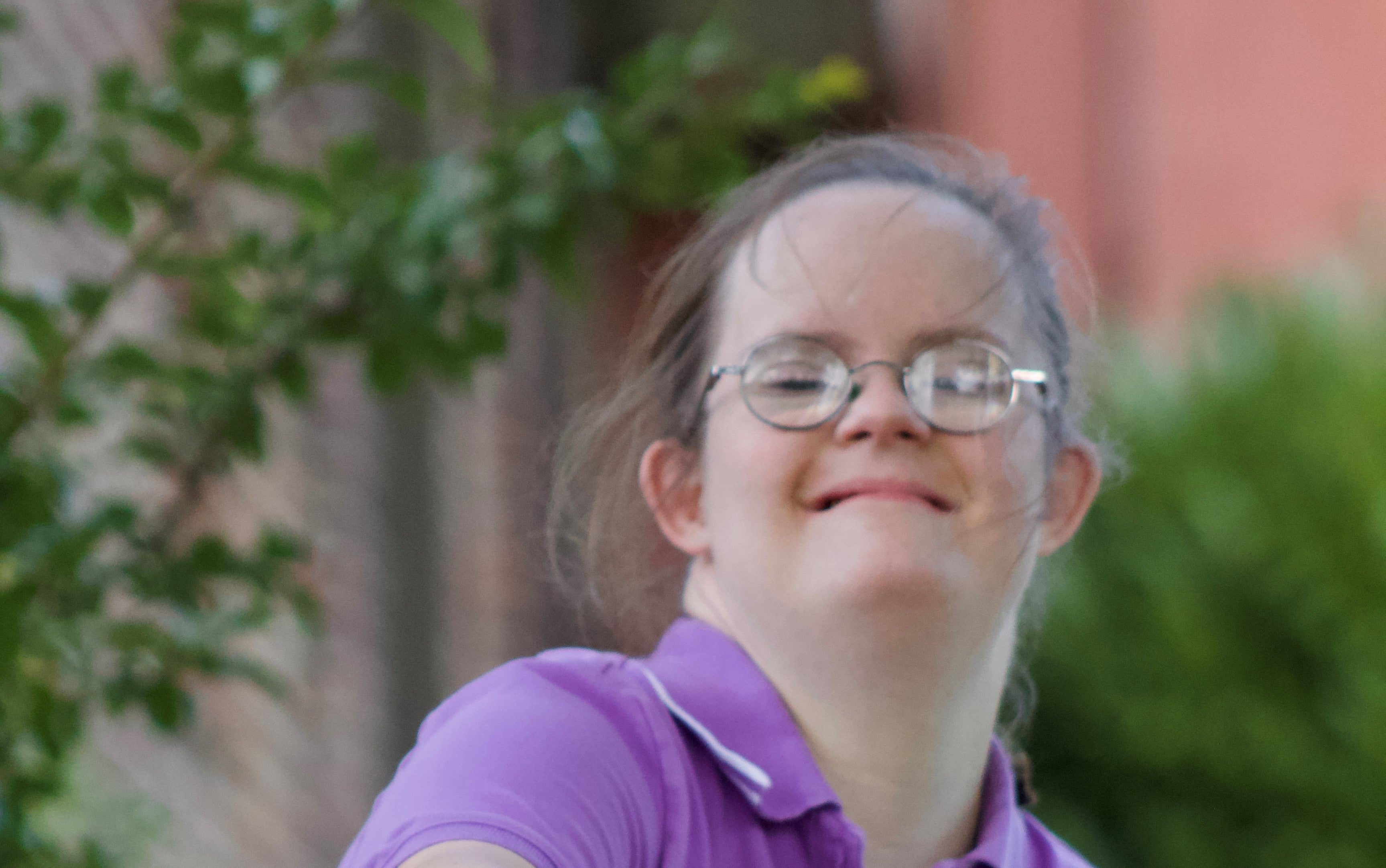 Amy M
Amy M embodies the essence of a creative spirit, channeling her love for handcrafted jewelry into every piece she meticulously fashions. During her moments away from the crafting table, Amy finds her inspiration through the graceful art of dance and the soothing melodies of the piano, each note paving the way for her next creation to come to life.
In addition to her dedication at Blue Elegance, Amy extends her time and passion to our sister enterprise, The ECHO Barkery, where her genuine love for dogs is put to exceptional use. With her gentle heart and an innate talent for creativity, Amy stands as an invaluable cornerstone of our team.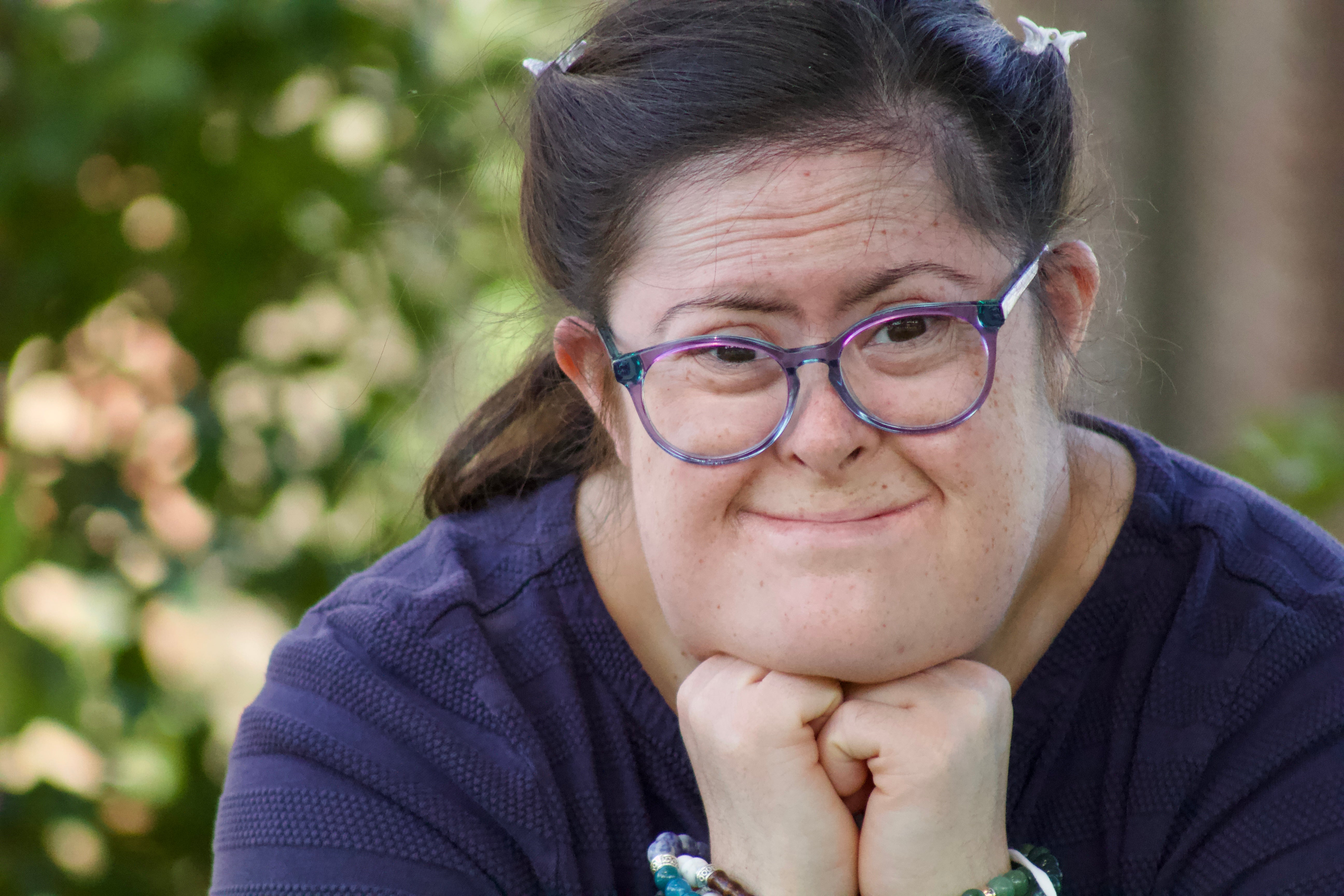 Loren
Loren is a vibrant and creative soul, her heart brimming with a profound adoration for all things artistic. Whether it's crafting intricate jewelry, sketching imaginative worlds on paper, or serenading with her melodic voice, Loren infuses her whole being into every endeavor.
"The Little Mermaid" holds a special place in her heart, and this love translates into her art, often inspired by the enchanting depths of the ocean and its magnificent creatures. Beyond her artistic pursuits, Loren finds solace in the great outdoors, where she immerses herself in the sheer beauty of nature.
Loren's infectious and sunny disposition radiates enthusiasm, making her a cherished and indispensable member of the Blue Elegance team.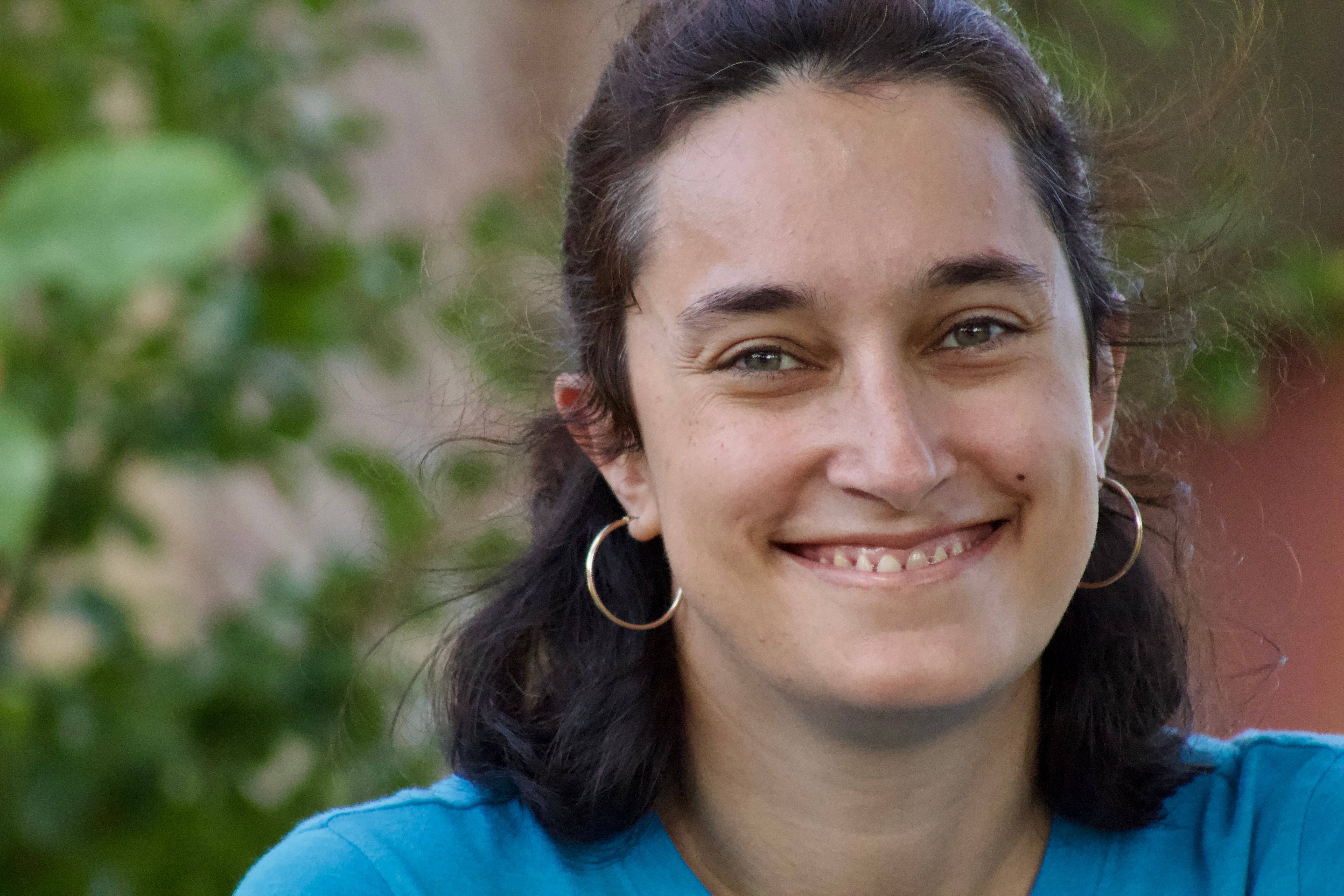 Ashley
Ashley is an ardent artisan whose heart is woven into the artistry of crafting handmade candles and exquisite jewelry. Her affection for feline companions is unmistakable, evident in her charming cat-themed apron that adds a touch of whimsy to her creative process.
When not engrossed in her craft, Ashley seeks solace in the soothing melodies of country music or indulges in her newfound passion for painting. With unbridled enthusiasm, she eagerly charts her path in the realm of art, aspiring to carve out a distinct presence in the industry.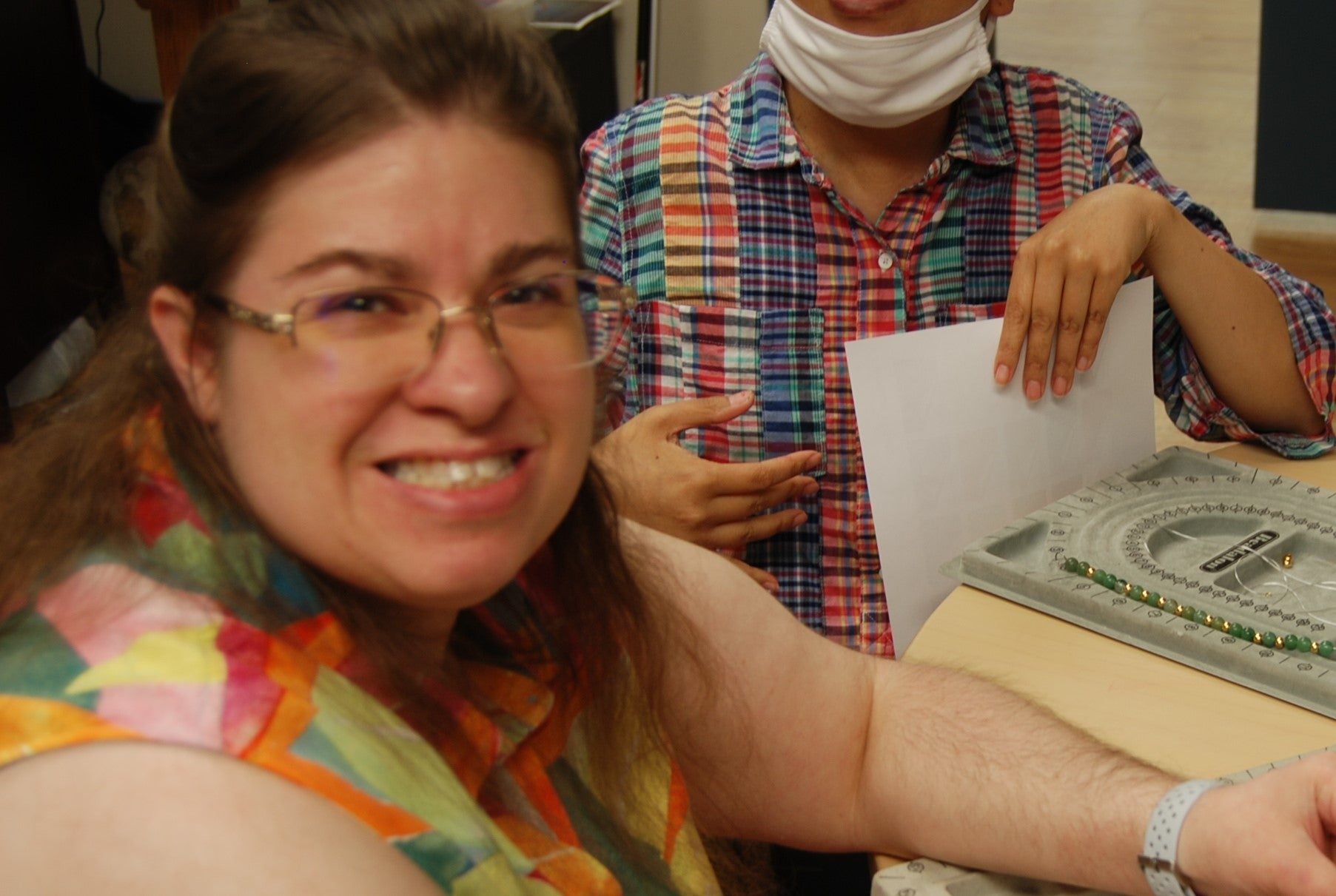 Ann
Ann is an invaluable asset to our team, with an unwavering commitment to excellence, a keen eye for detail, and an ardent love for the art of crafting exquisite jewelry and candles. Her meticulous approach to her work serves as a wellspring of inspiration to her peers, while her optimism and cheerful demeanor are nothing short of infectious.
During her leisure moments, Ann delights in playing games and cherishing quality time with her loved ones. Beyond her craft, she is a multifaceted individual, dedicating her time and energy to roles at both the LCPS Administration Building and SimplyBe Coffee.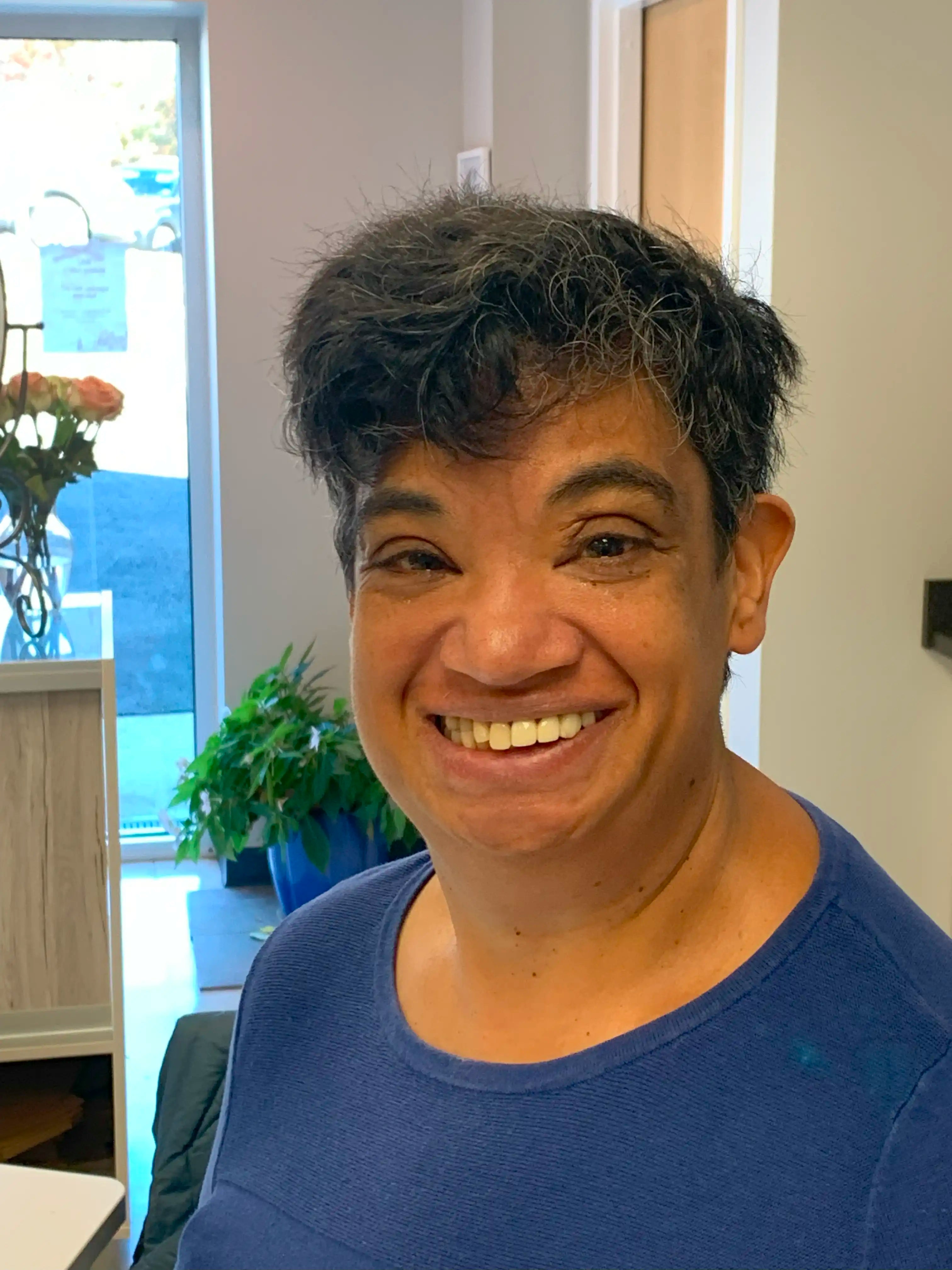 Nanda
Introducing Nanda, a creative soul with an unwavering passion for the artistic journey. With her heart and soul invested in every endeavor, Nanda's artistic spirit shines through in her various talents.
When she's not crafting masterpieces, you'll often find her indulging in her love for coloring, basking in the soothing tunes of country music, and reminiscing about the timeless adventures of Scooby Doo. But it's in the art of soap making that Nanda truly finds her calling, infusing her creations with a touch of magic and care.
Nanda's vibrant personality and zest for life are contagious, adding a delightful spark to the Blue Elegance team. She's not just an artist; she's an essential part of our creative family, bringing her unique talents and infectious enthusiasm to every project.
We're thrilled to have Nanda on board, infusing her creativity into all that we do at Blue Elegance. Welcome to the team, Nanda!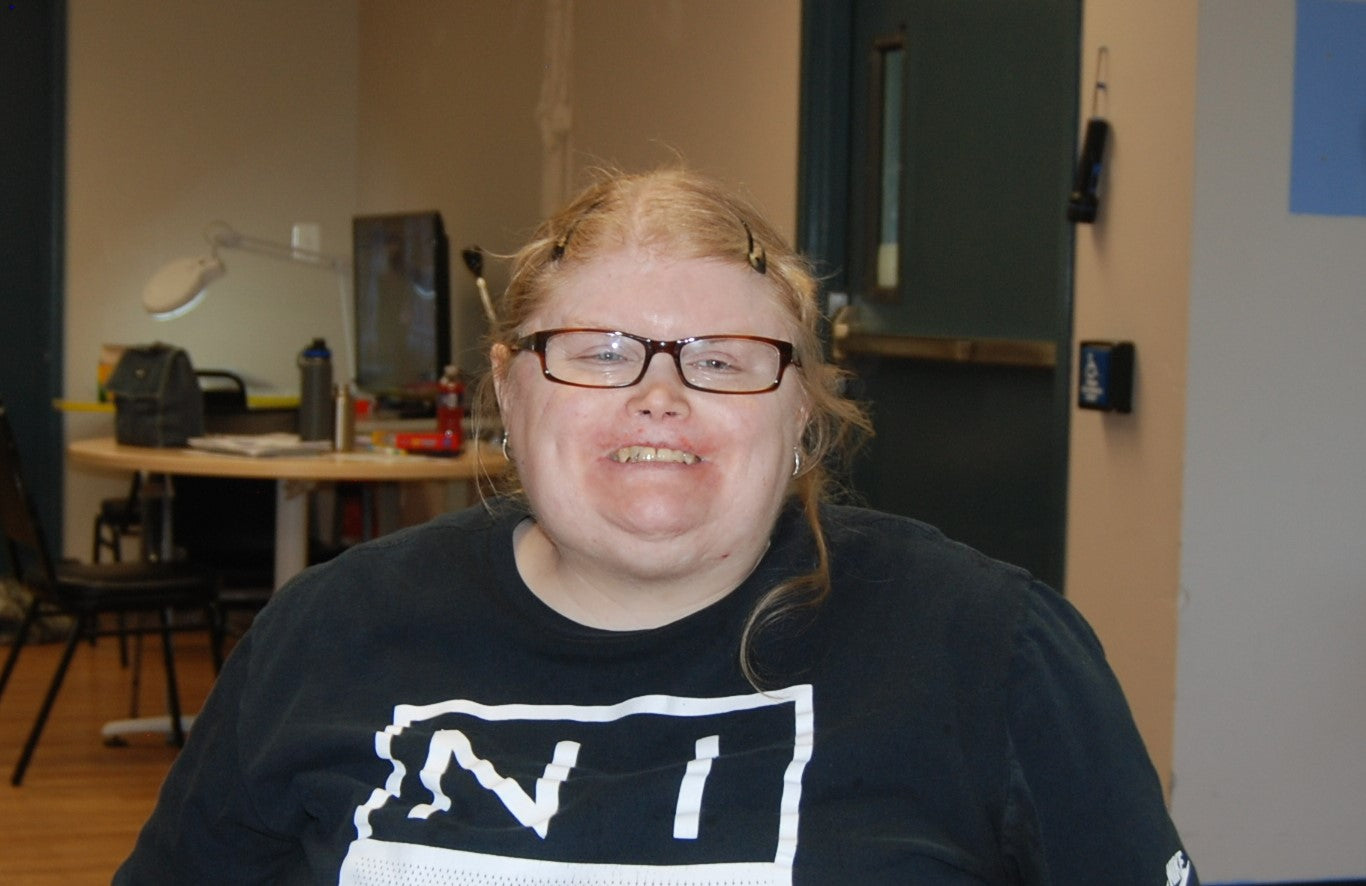 Lauren
Lauren is a multi-talented artist who has a passion for creating unique pieces of jewelry. She spends most of her days helping out at Good Shepherd's Retail stores, but always makes sure to take a few days to lend her expertise to the Blue Elegance team.
With a keen eye for detail, Lauren loves making jewelry of all types, but bracelets hold a special place in her heart. When she's not crafting, she enjoys relaxing and watching movies.
Lauren's dedication to her craft and willingness to help wherever she's needed make her an invaluable member of the team.