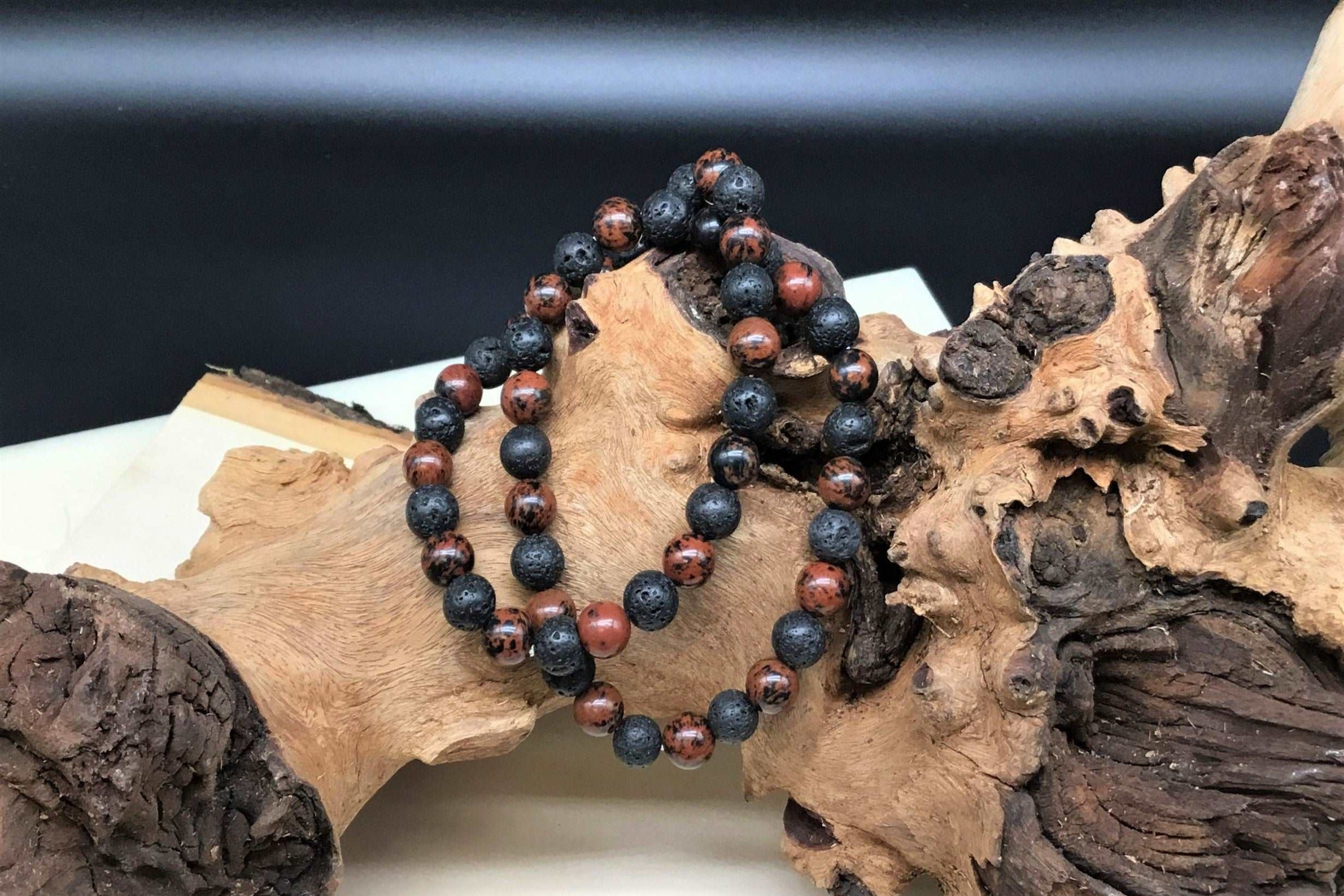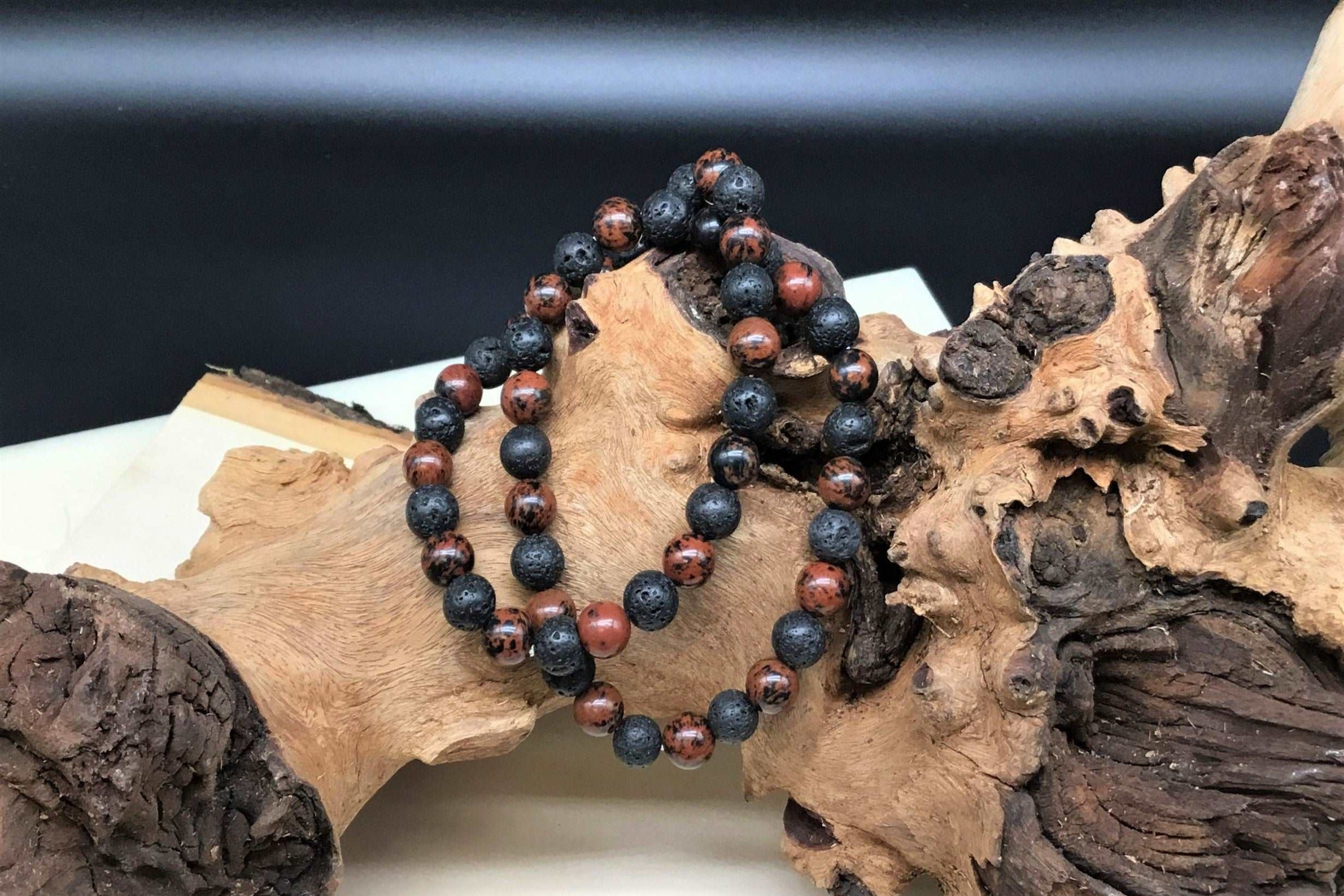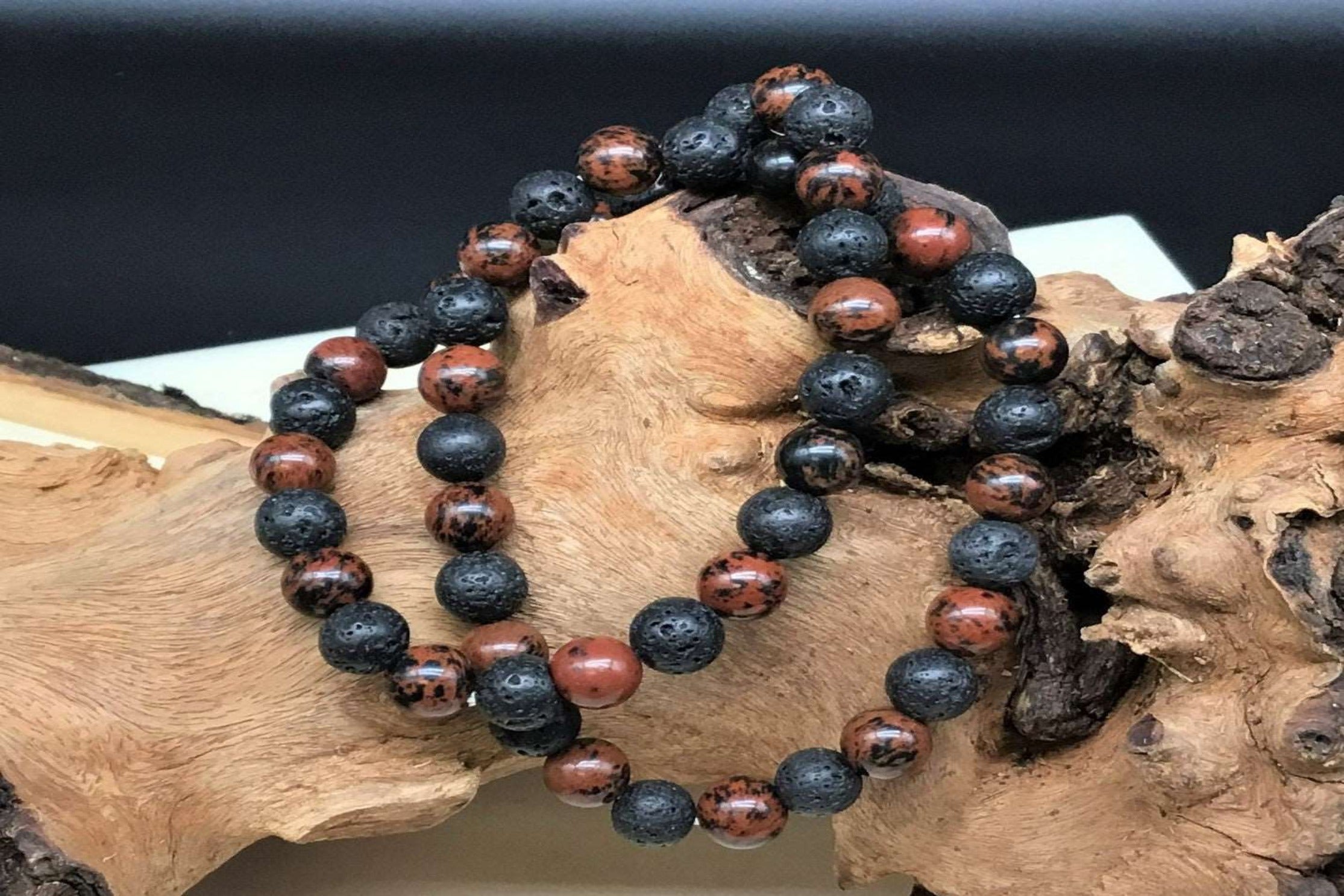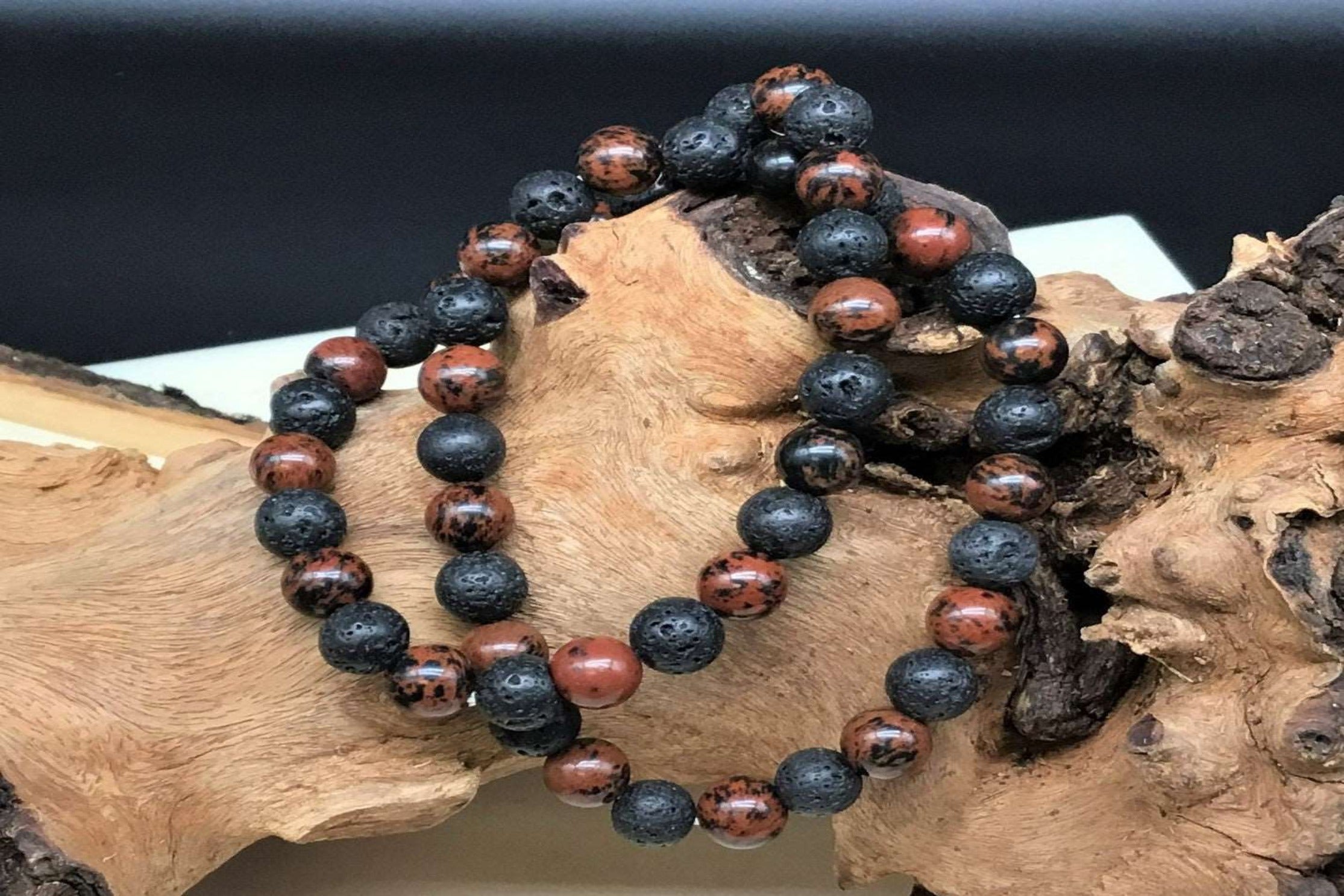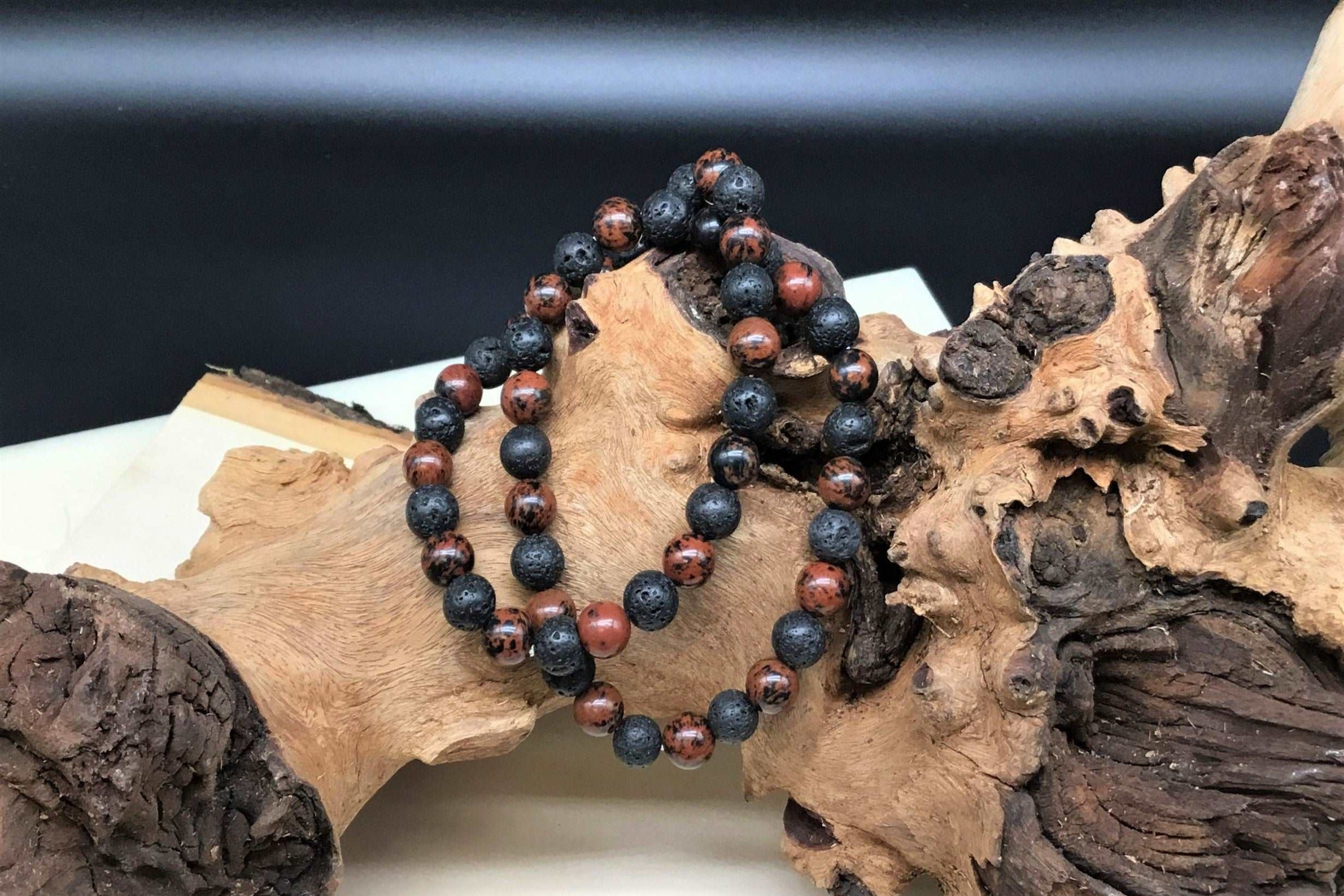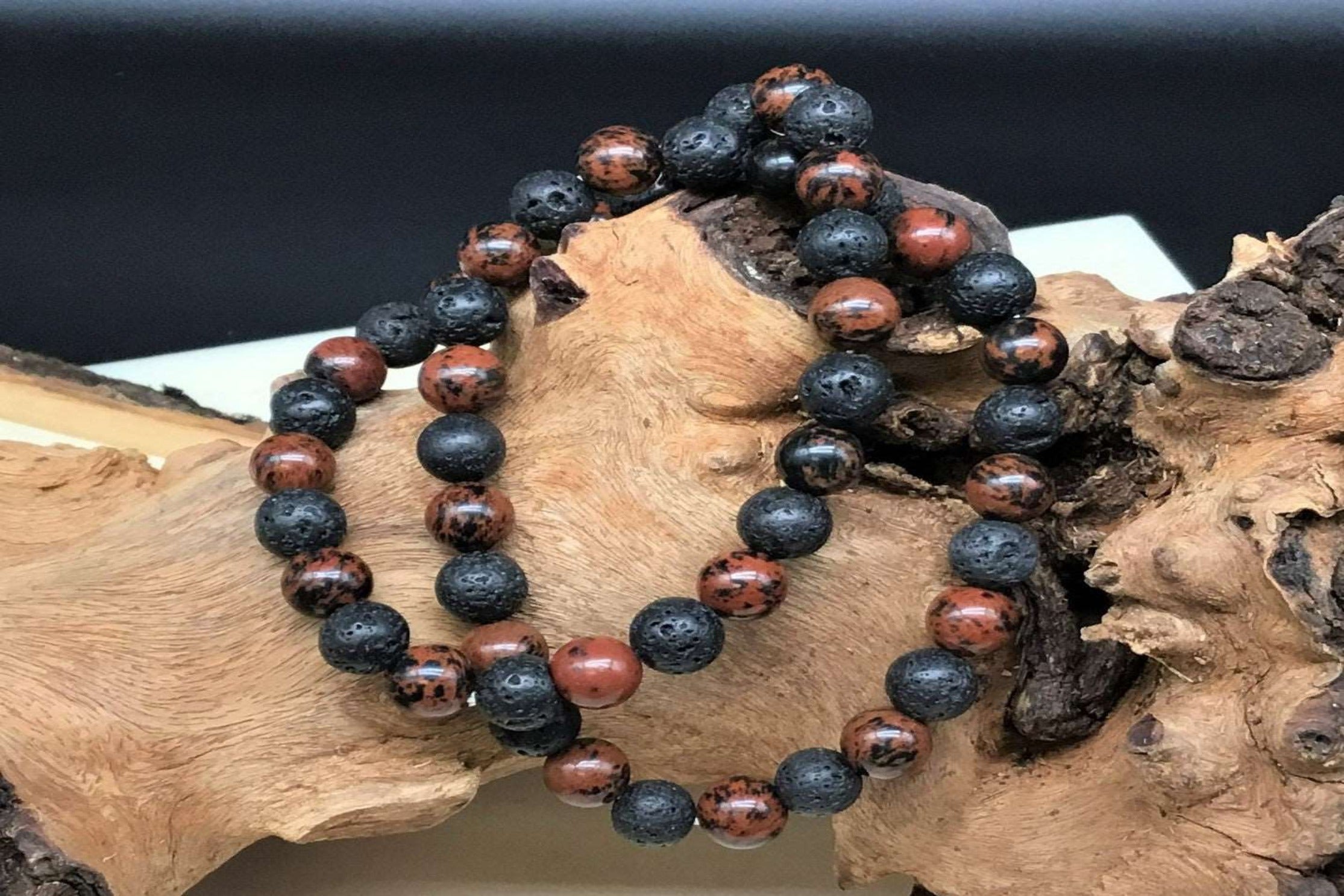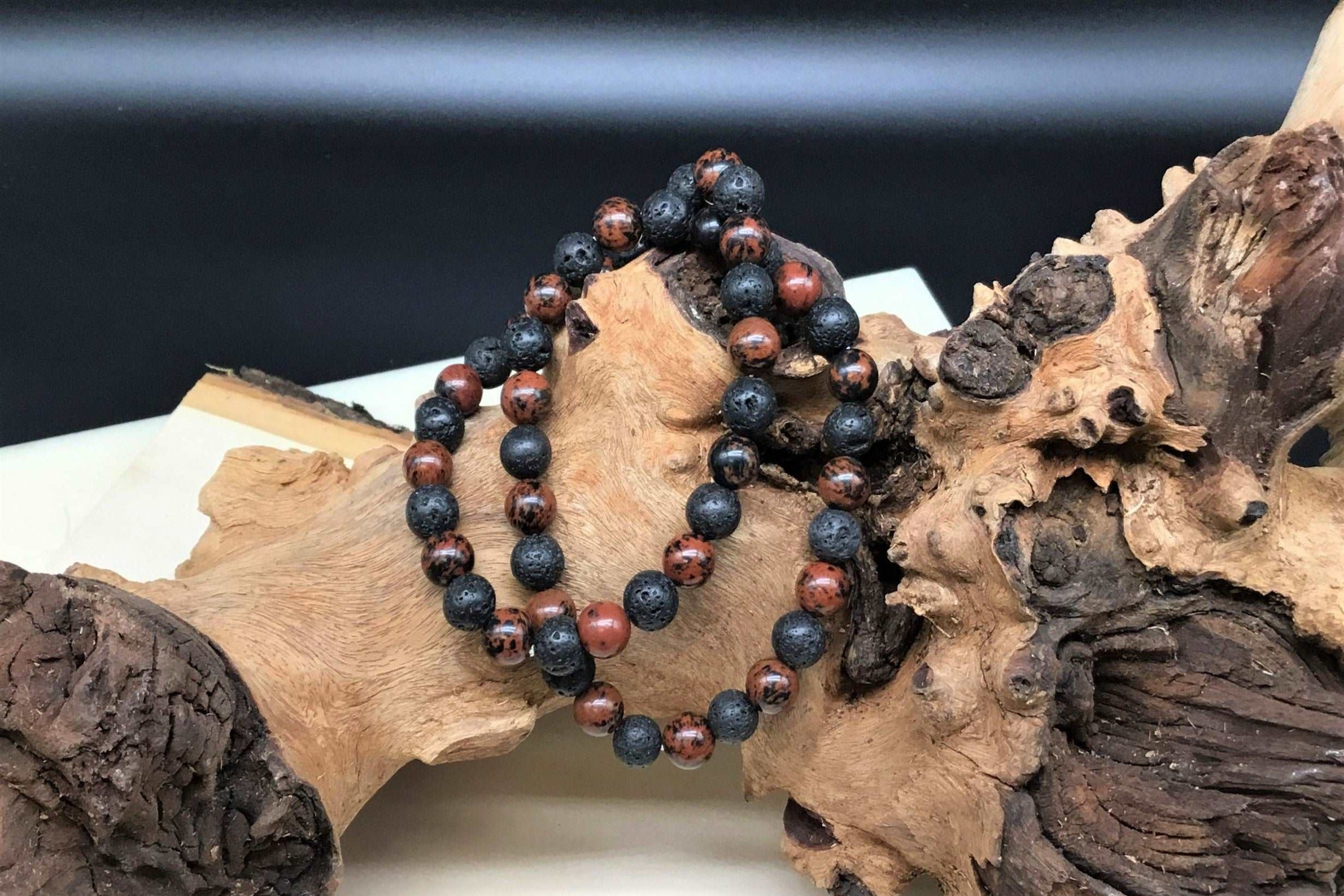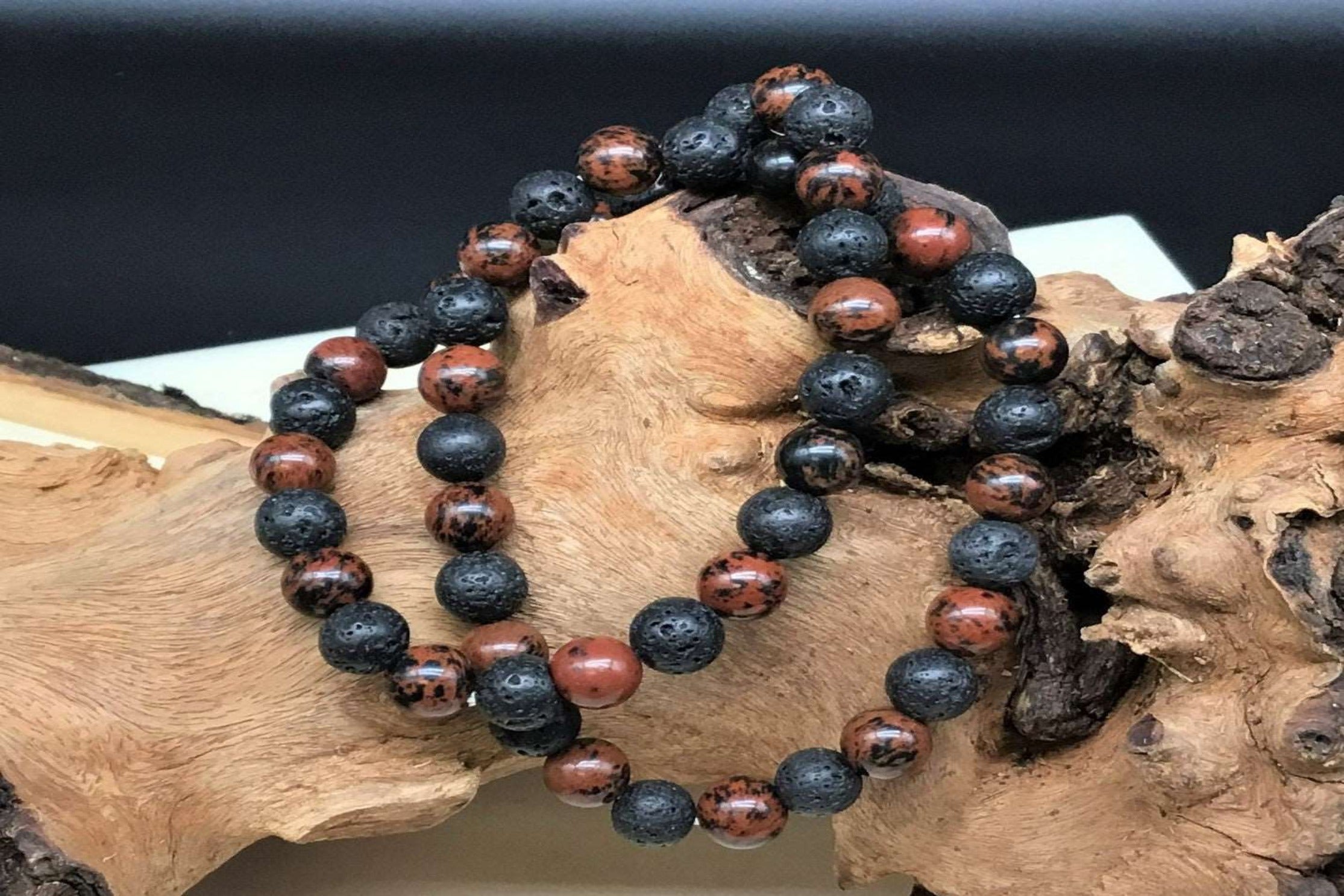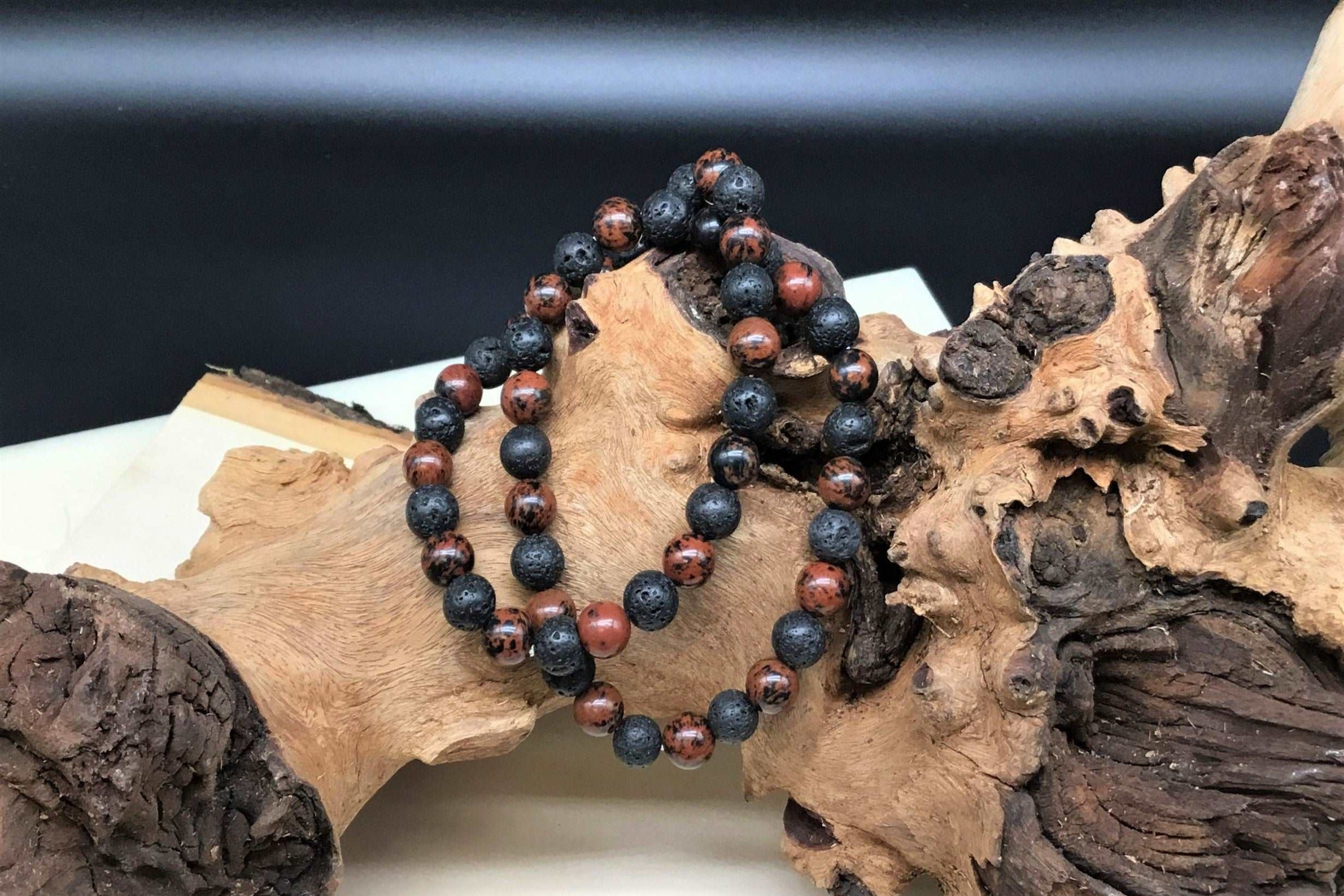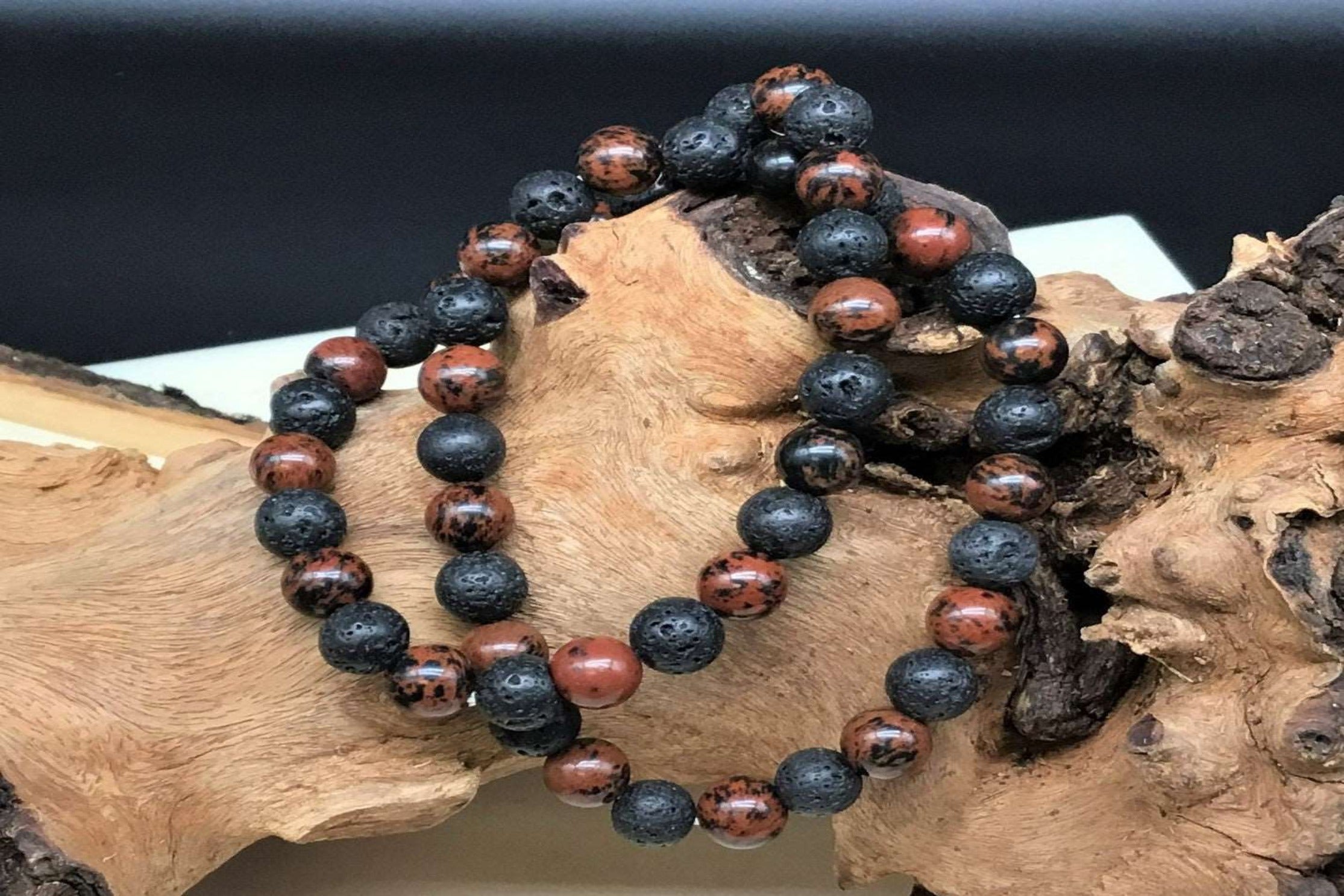 Mahogany Obsidian and Lava Rock
A simple bracelet fashioned from Mahogany Obsidian and black Lava Rocks. 
Obsidian has been used as a gemstone since antiquity. Imagine a fine piece of mahogany furniture that gleams like glass - that's mahogany obsidian. Natural lava rock beads include naturally formed voids and irregular surfaces, making each bead unique.