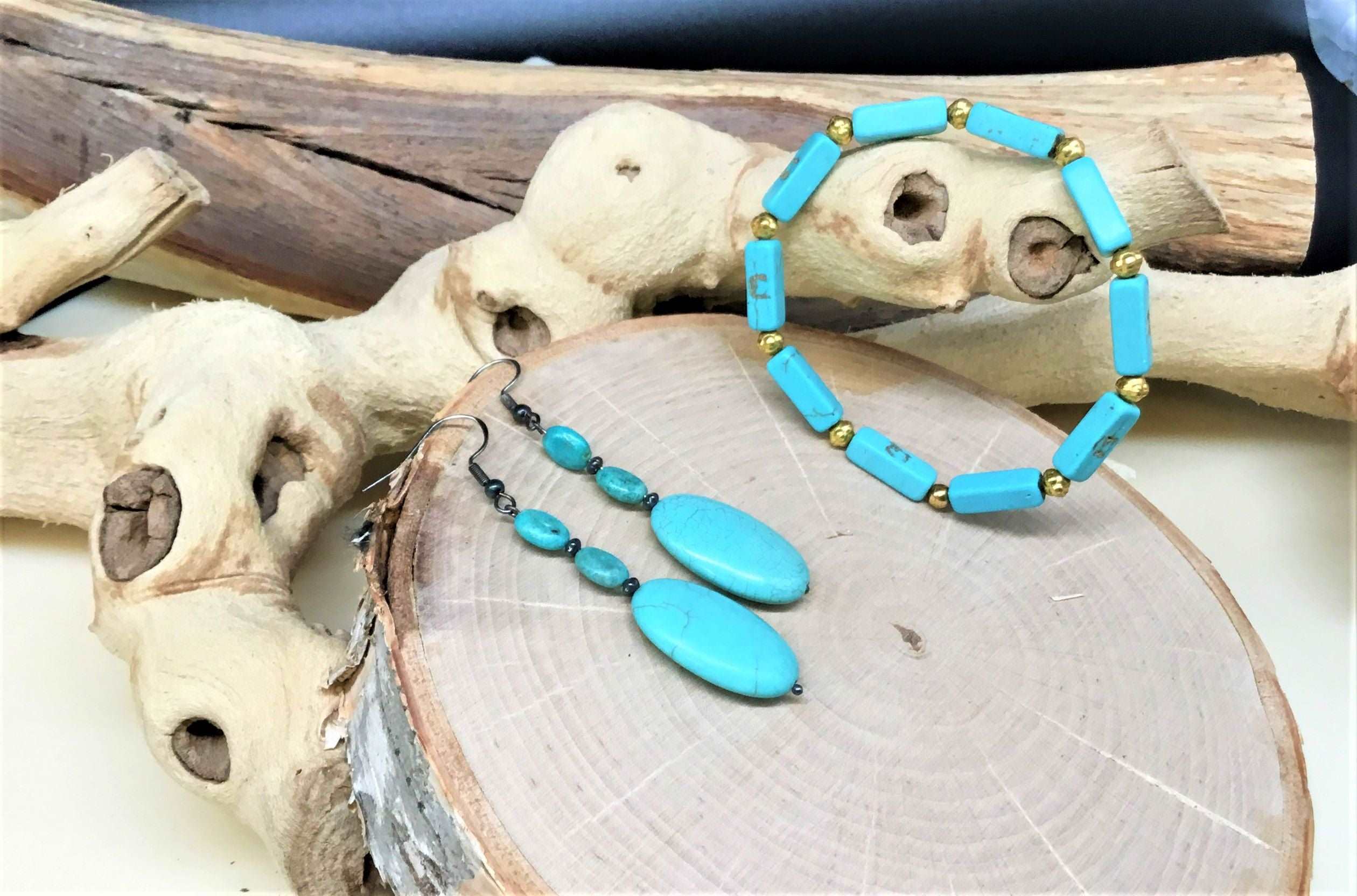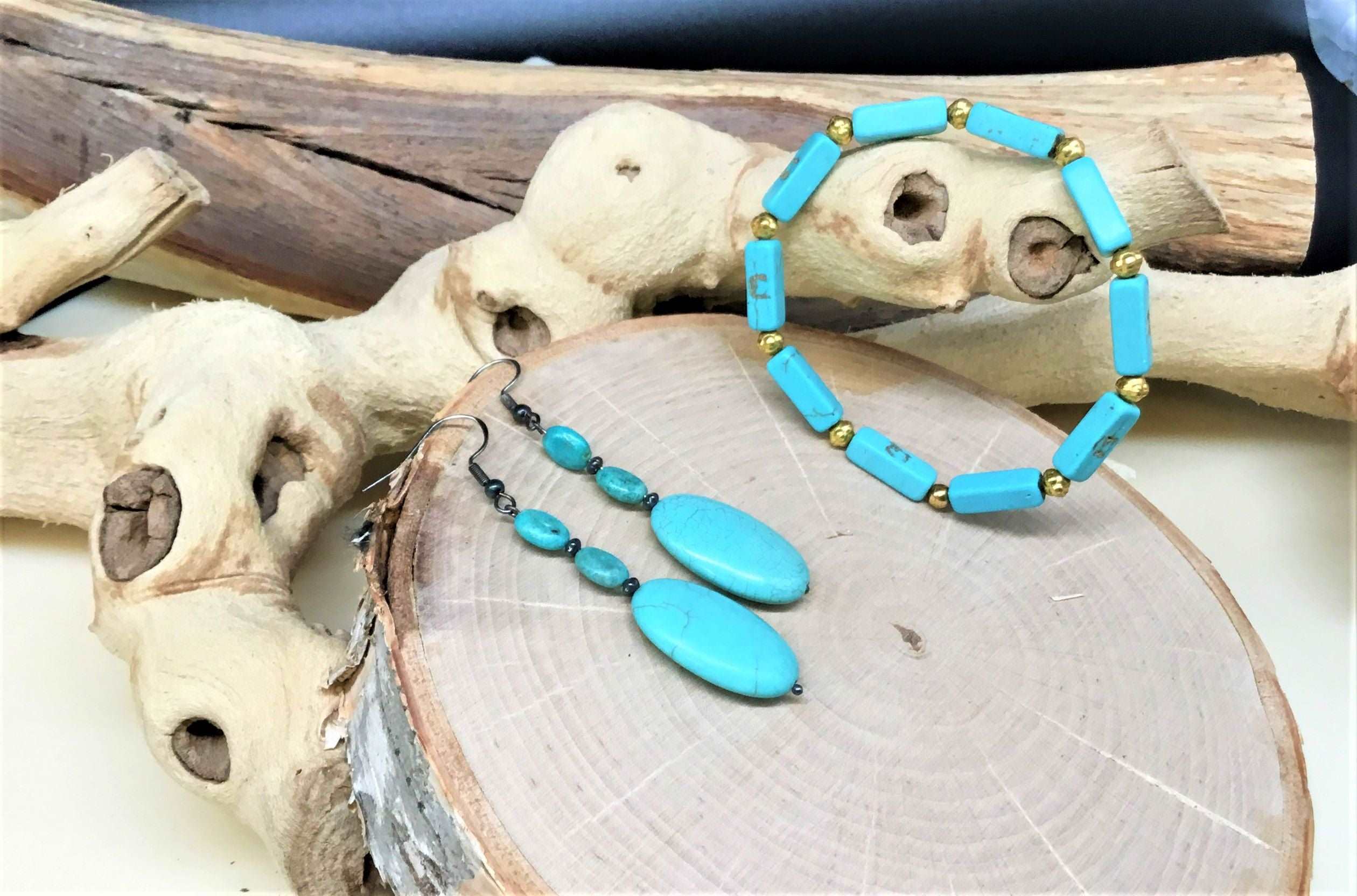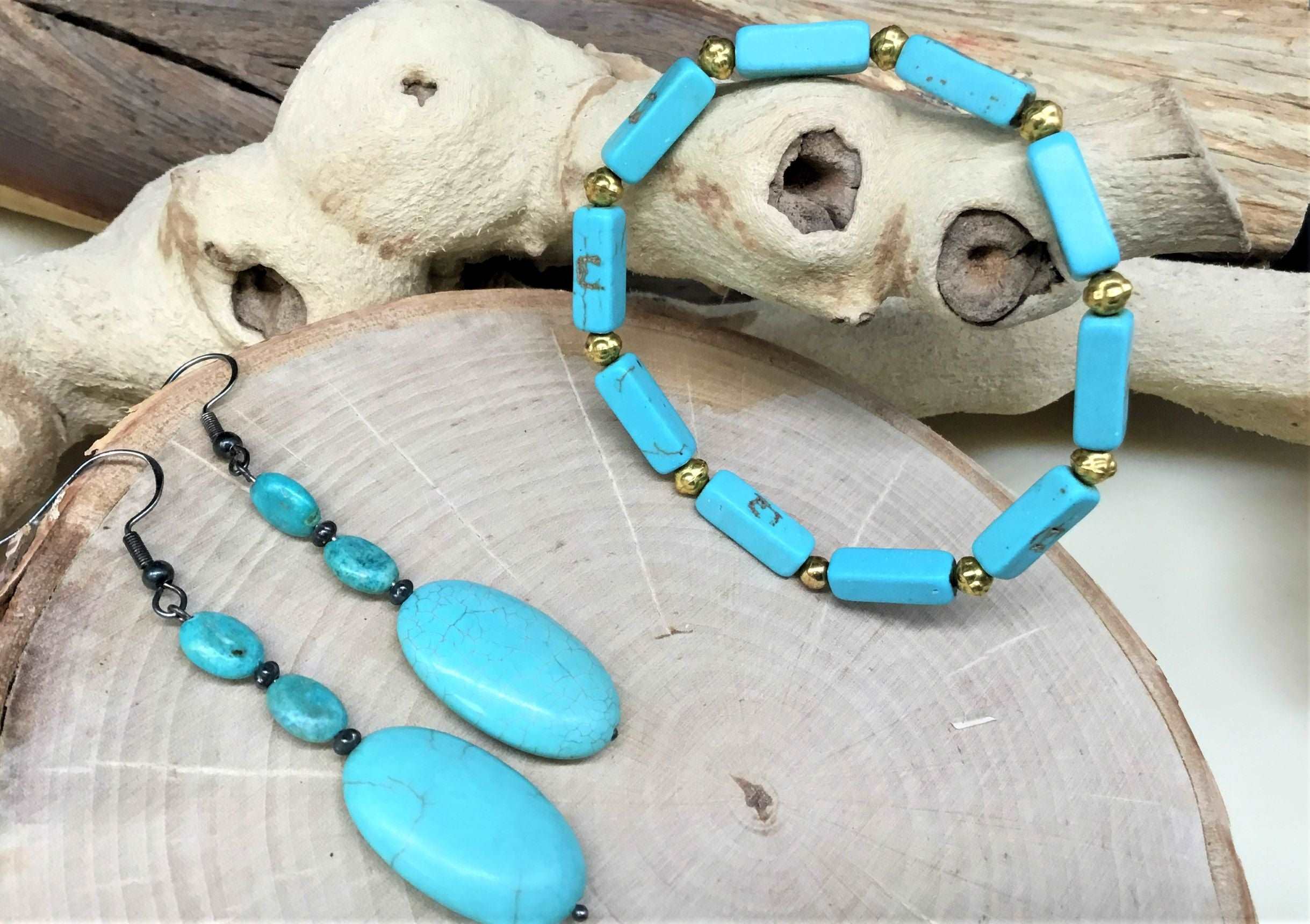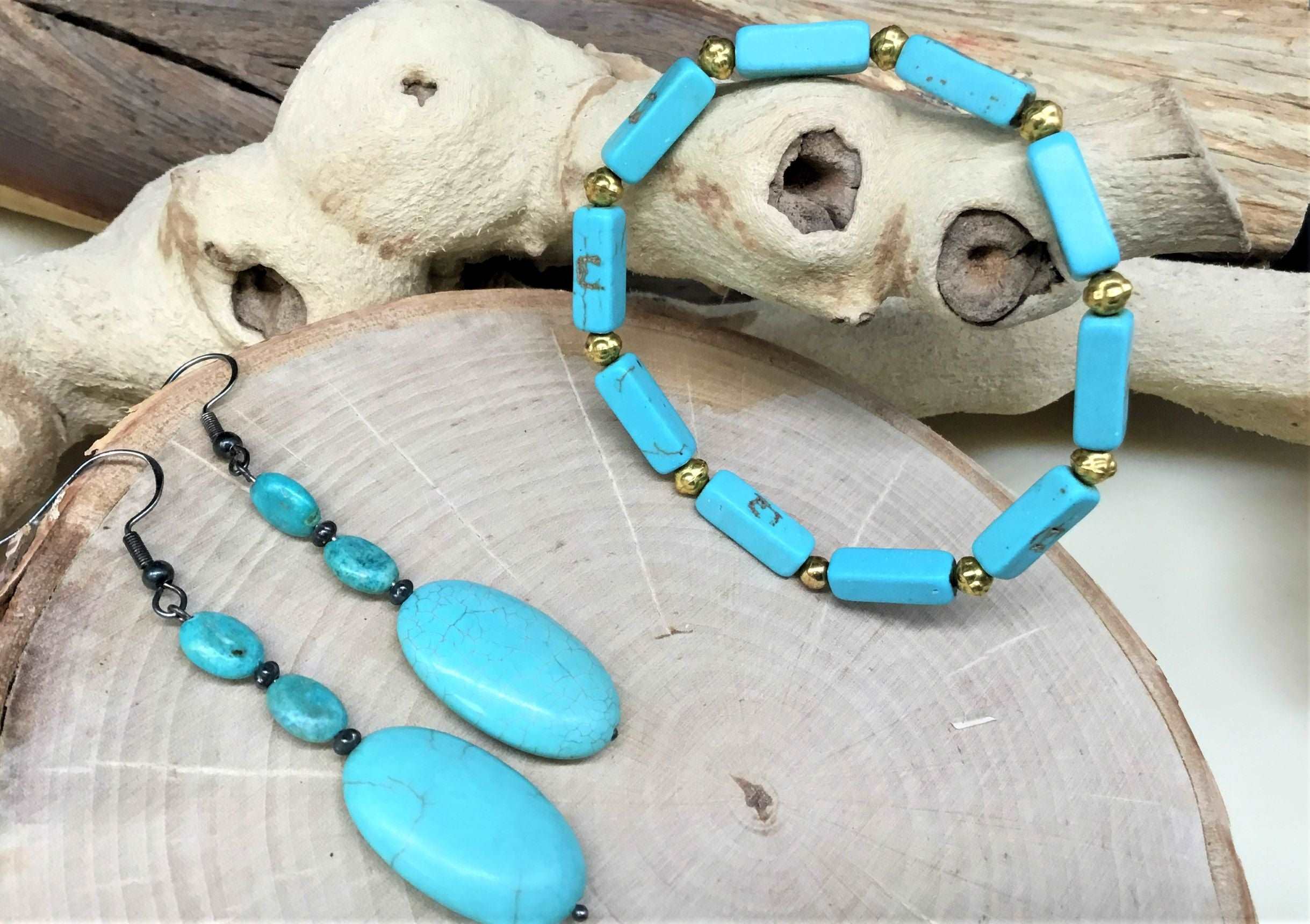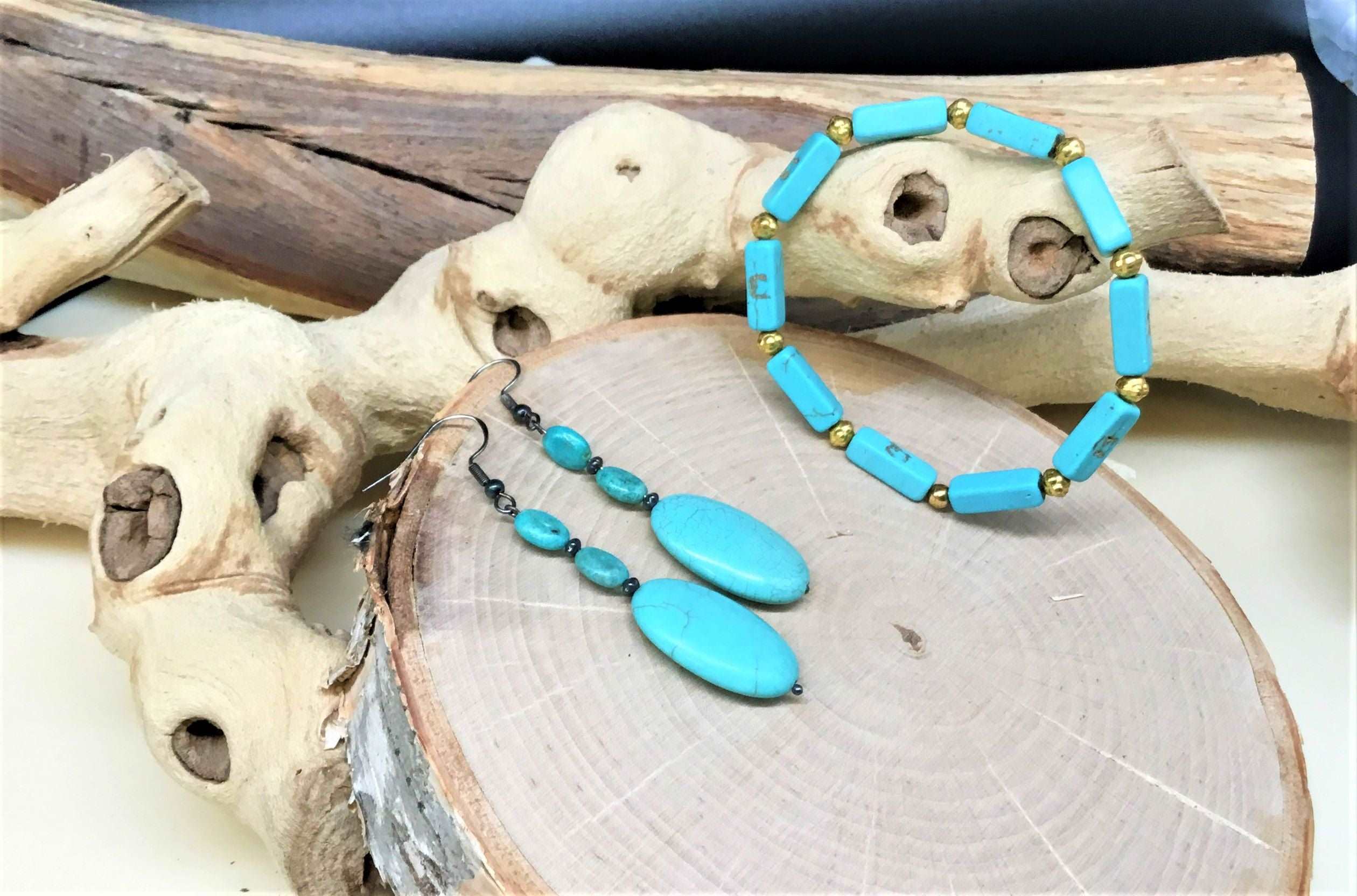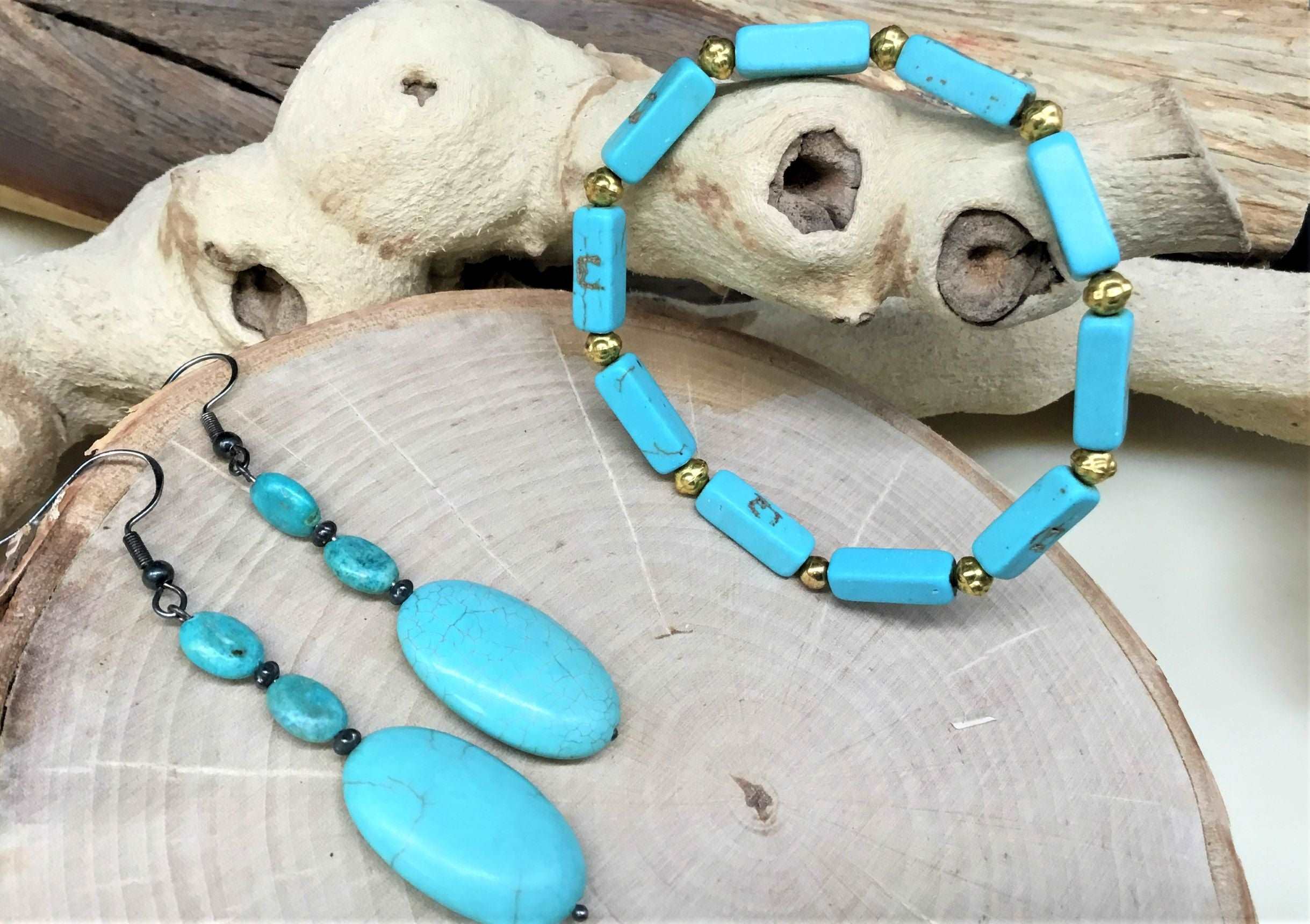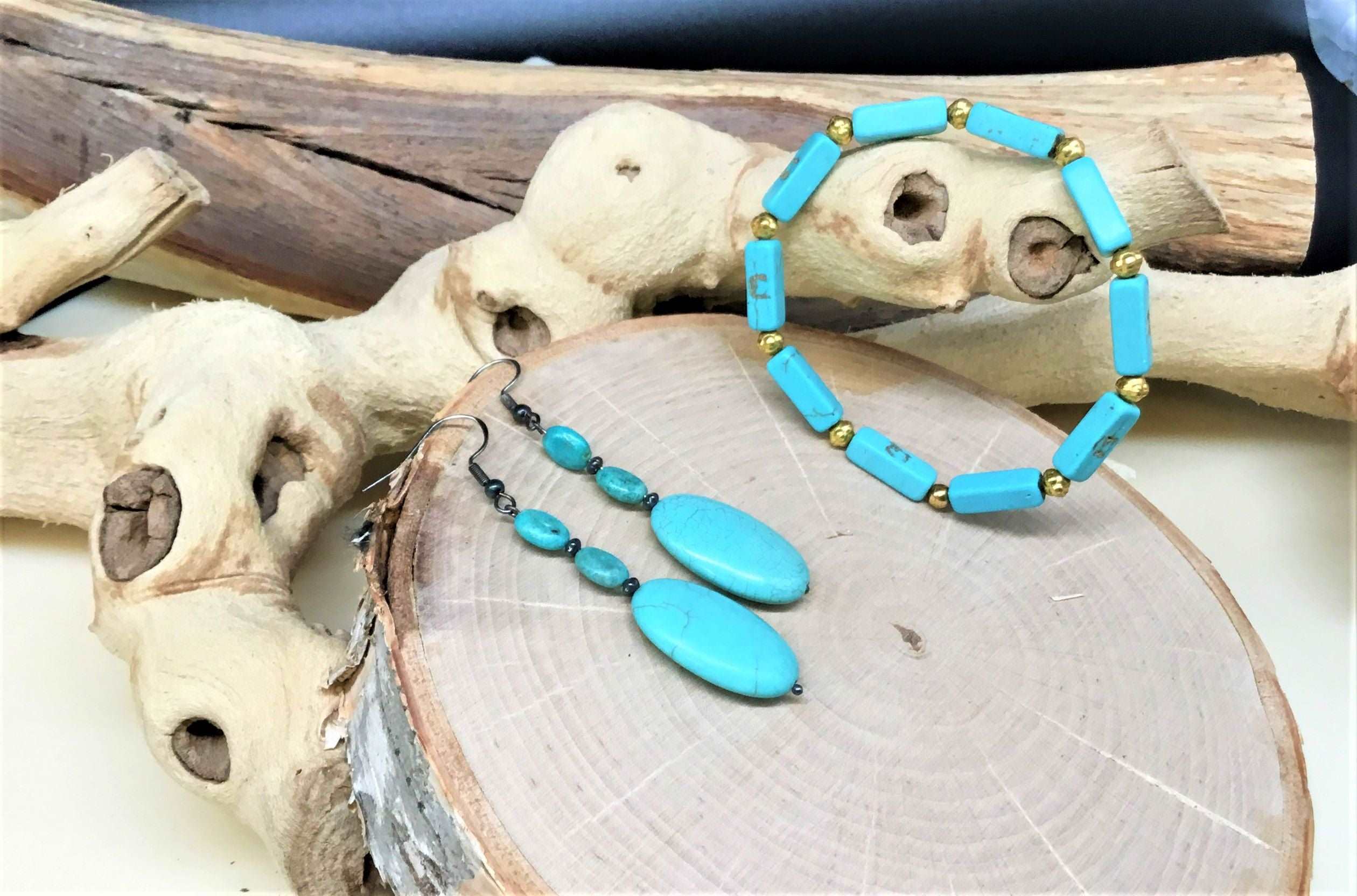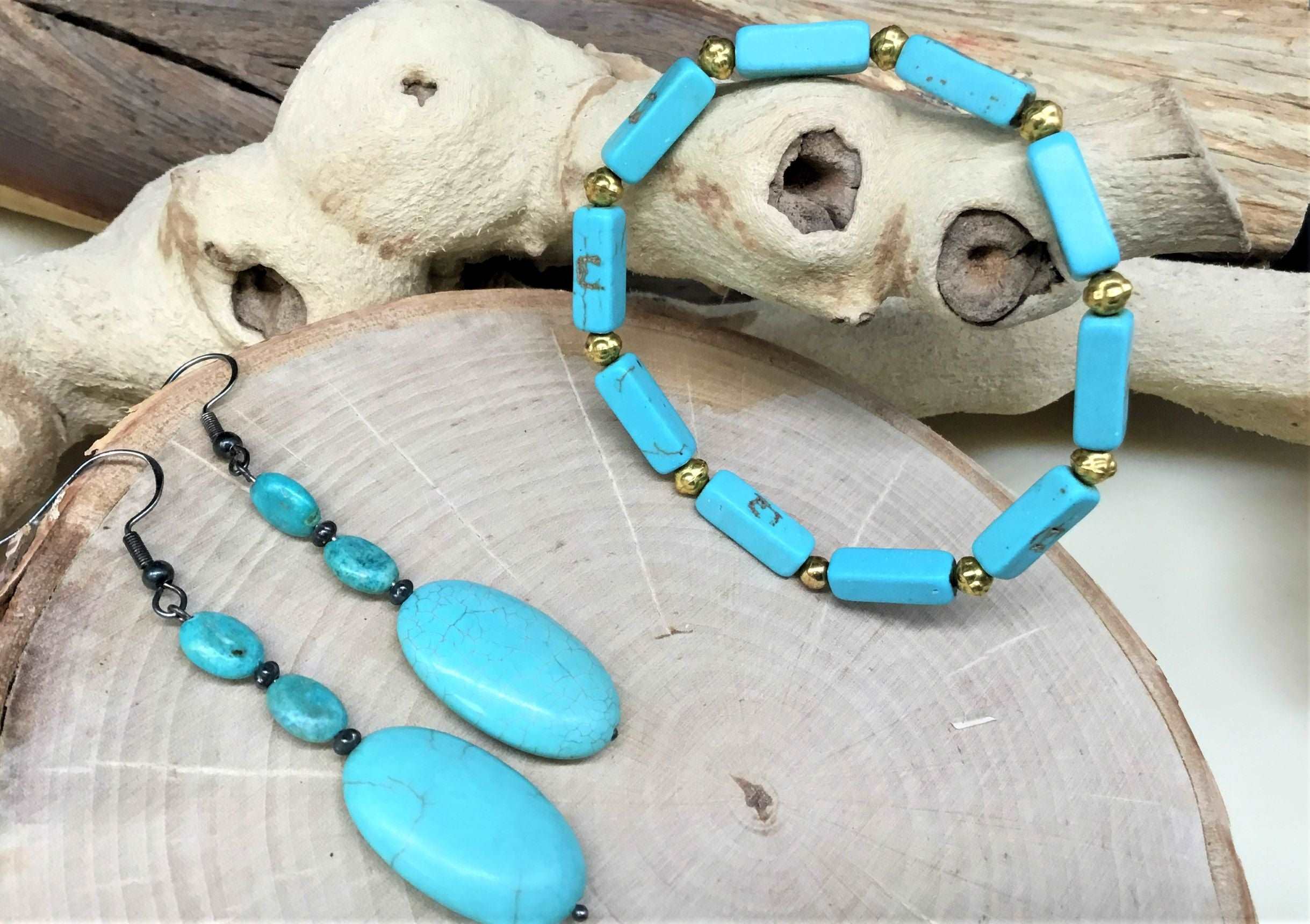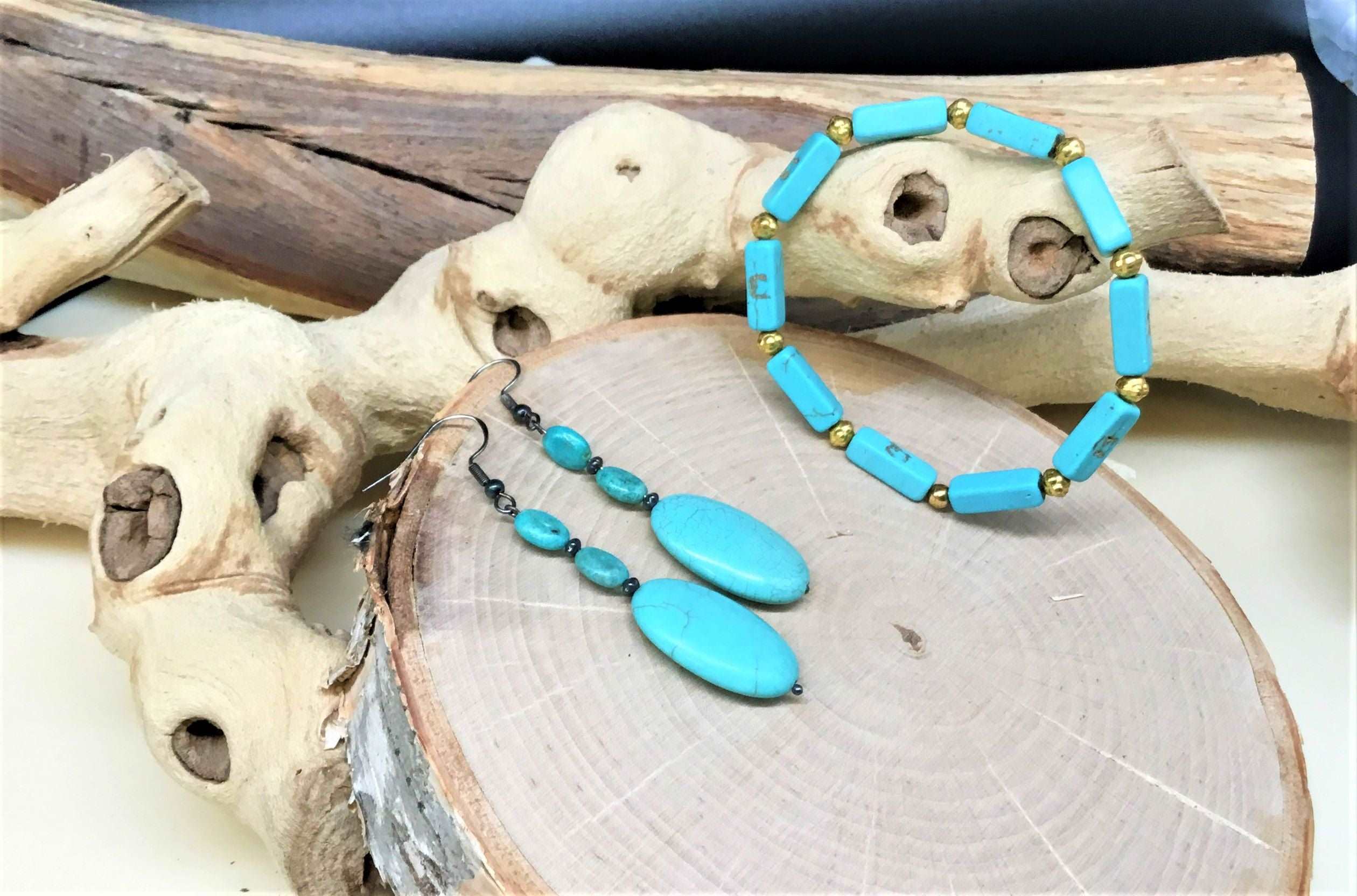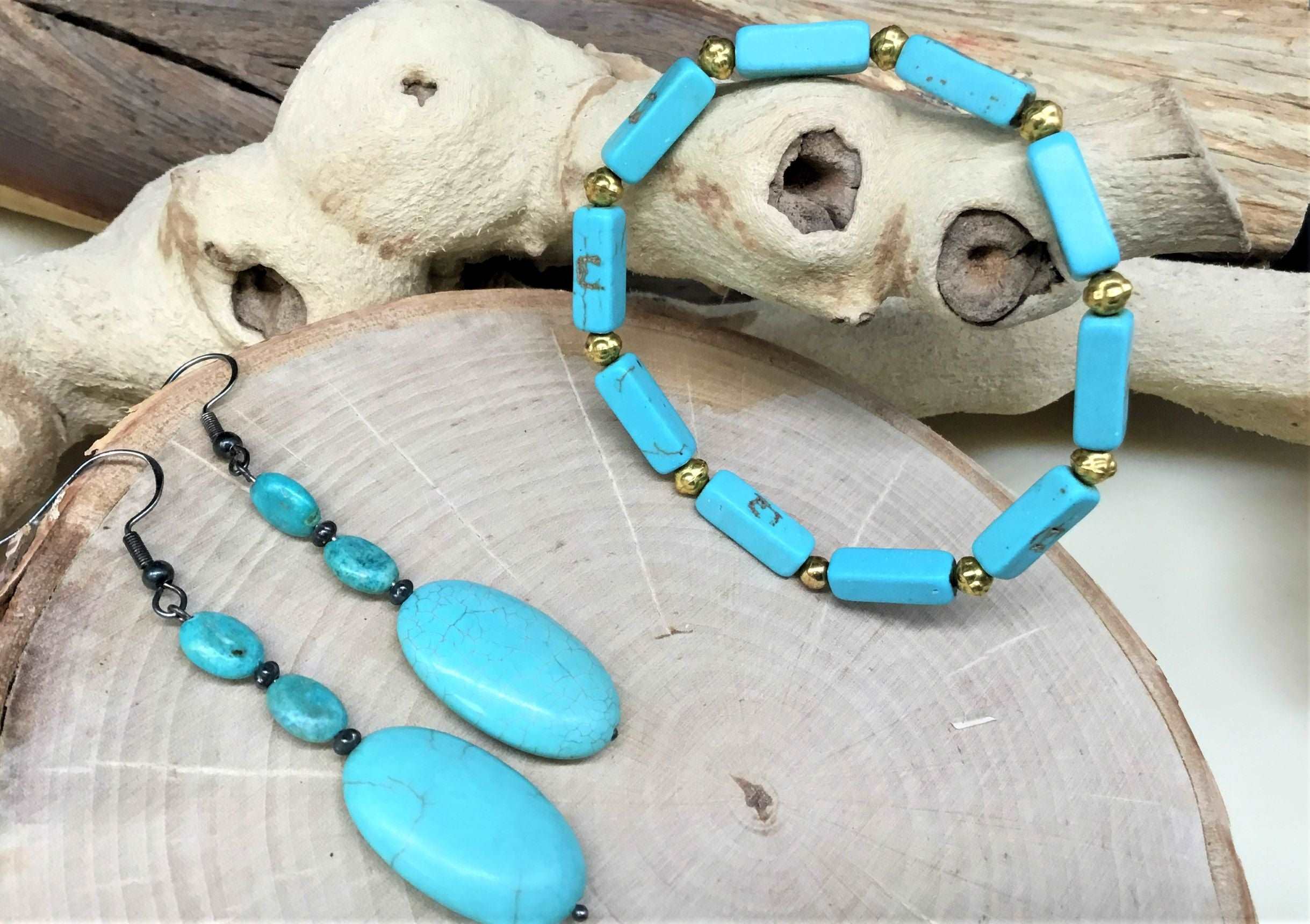 The Desert Dreams jewelry set is a stunning tribute to the natural beauty of turquoise. This popular gemstone has been prized for centuries for its striking blue-green color and unique matrix patterns, and it's also believed to have many spiritual and healing properties.
This set includes a beautiful turquoise bracelet and matching earrings, both crafted from high-quality turquoise beads that have been carefully selected for their beauty and uniqueness. The bracelet features a simple yet elegant design, with polished rectangular beads alternating with round golden beads to create a beautiful texture and shine.
The dangle earrings feature two small ovals and a larger, matching oval turquoise bead mounted on silver-tone ear wires, adding a touch of elegance to the set. The natural variations in the turquoise give each piece a one-of-a-kind look, making it a perfect choice for anyone who loves to stand out from the crowd.
Turquoise is said to bring luck, peace, and protection to those who wear it, and it's also one of the birthstones associated with December. Whether you're looking to add a touch of bohemian style to your everyday look or want to bring a little bit of desert magic to a special occasion, the Desert Dreams jewelry set is the perfect choice.
With its beautiful turquoise beads and timeless design, this set is sure to become a cherished addition to your jewelry collection. Whether you wear it alone or layer it with other pieces, it's sure to bring a touch of natural beauty and positive energy to your life.