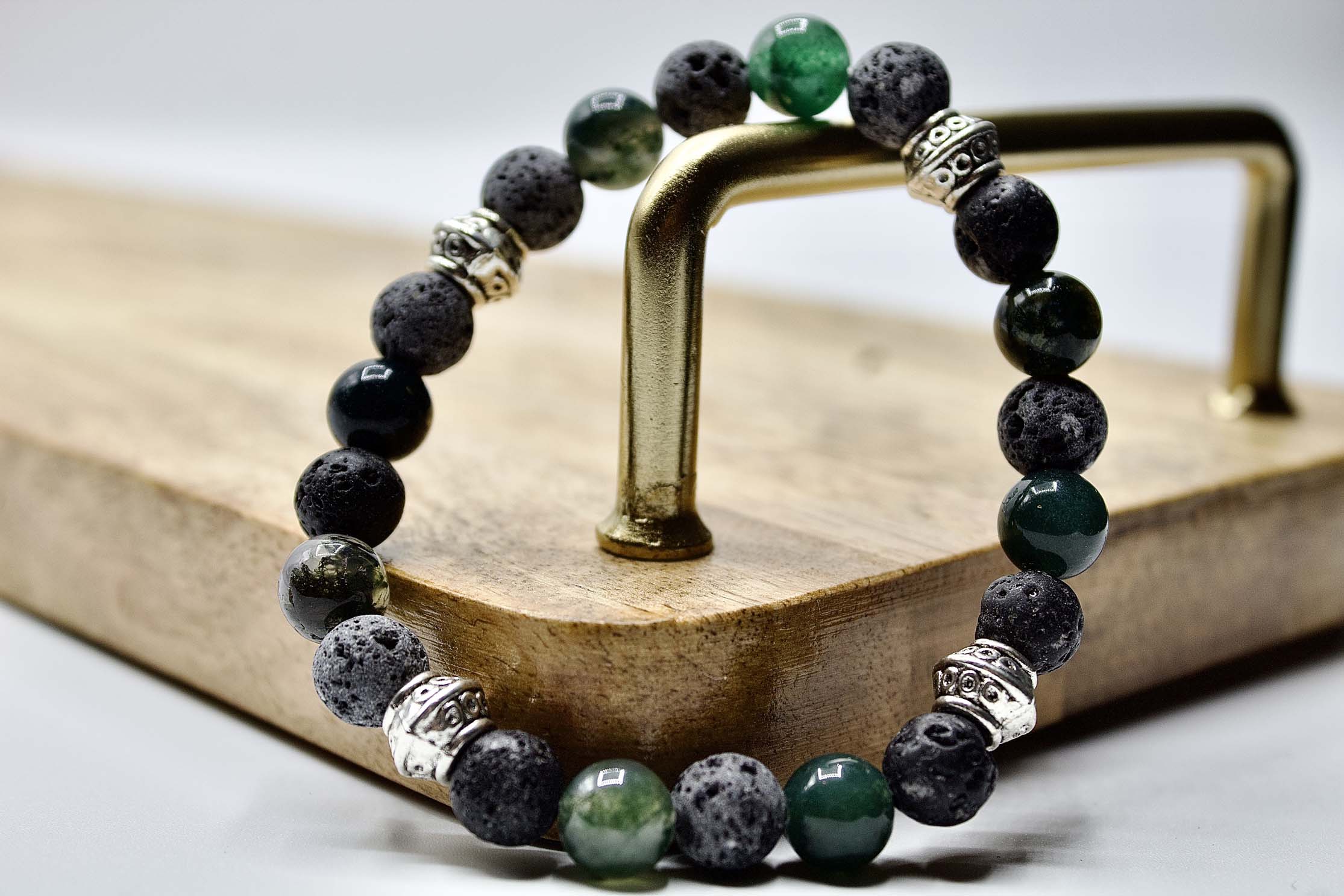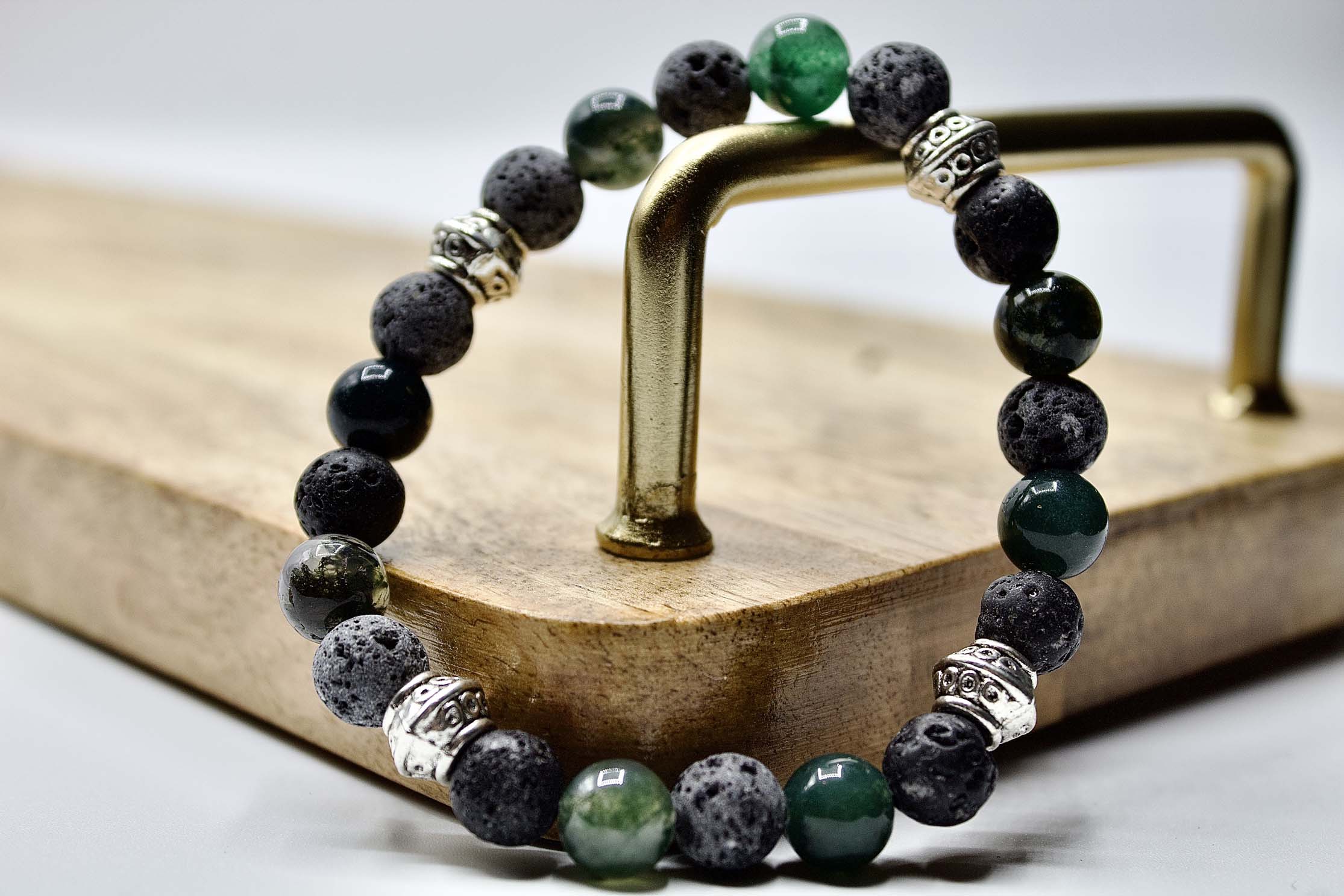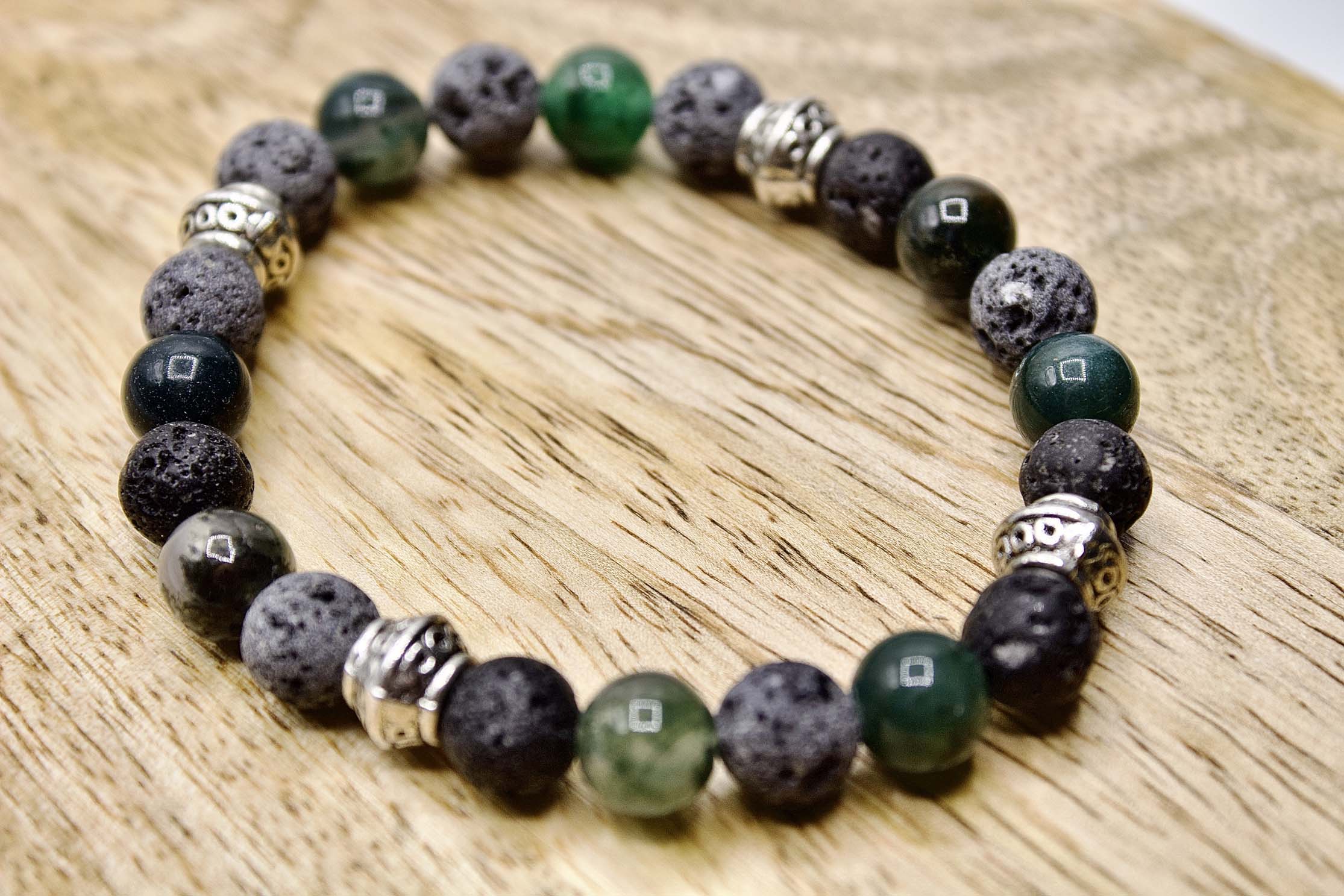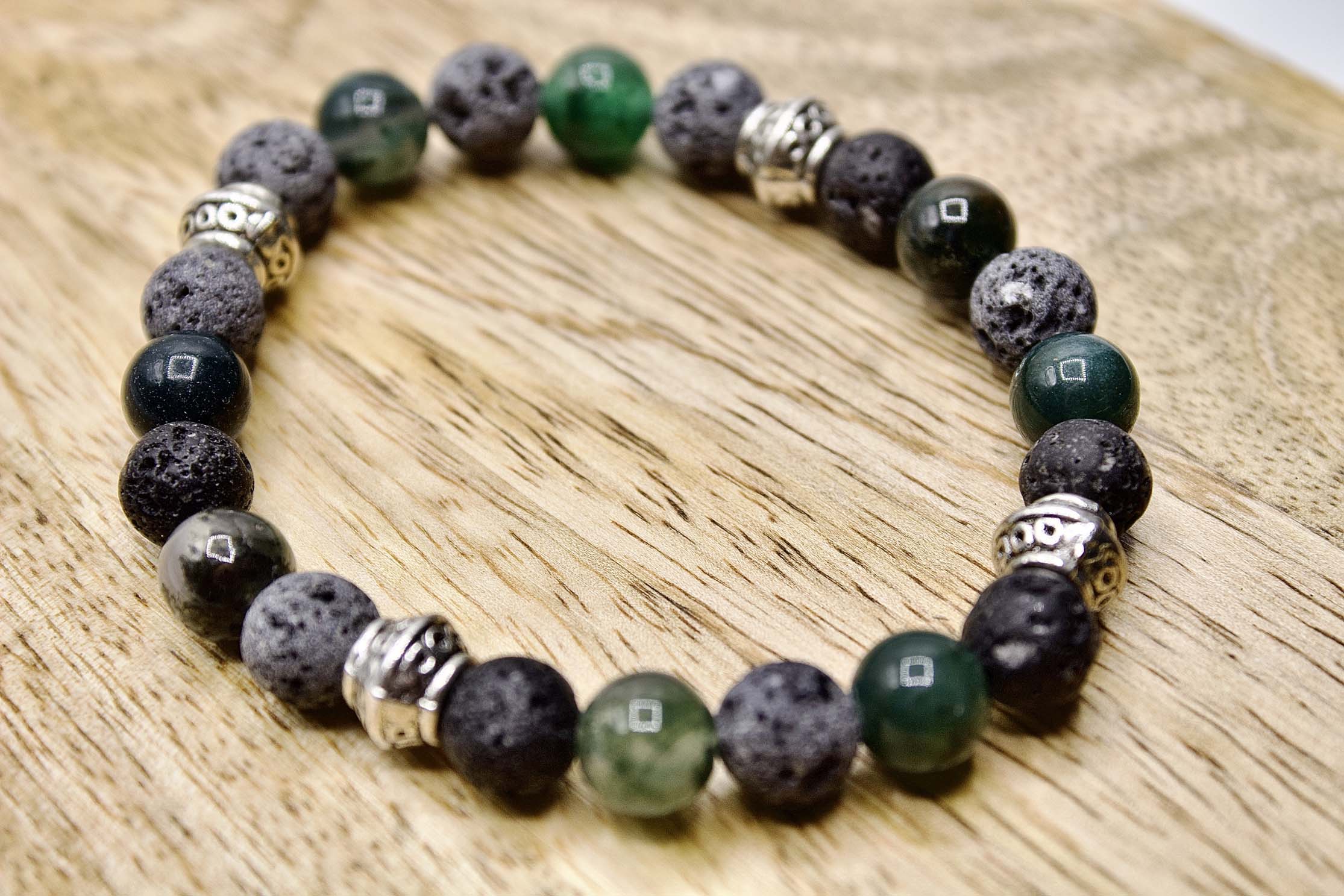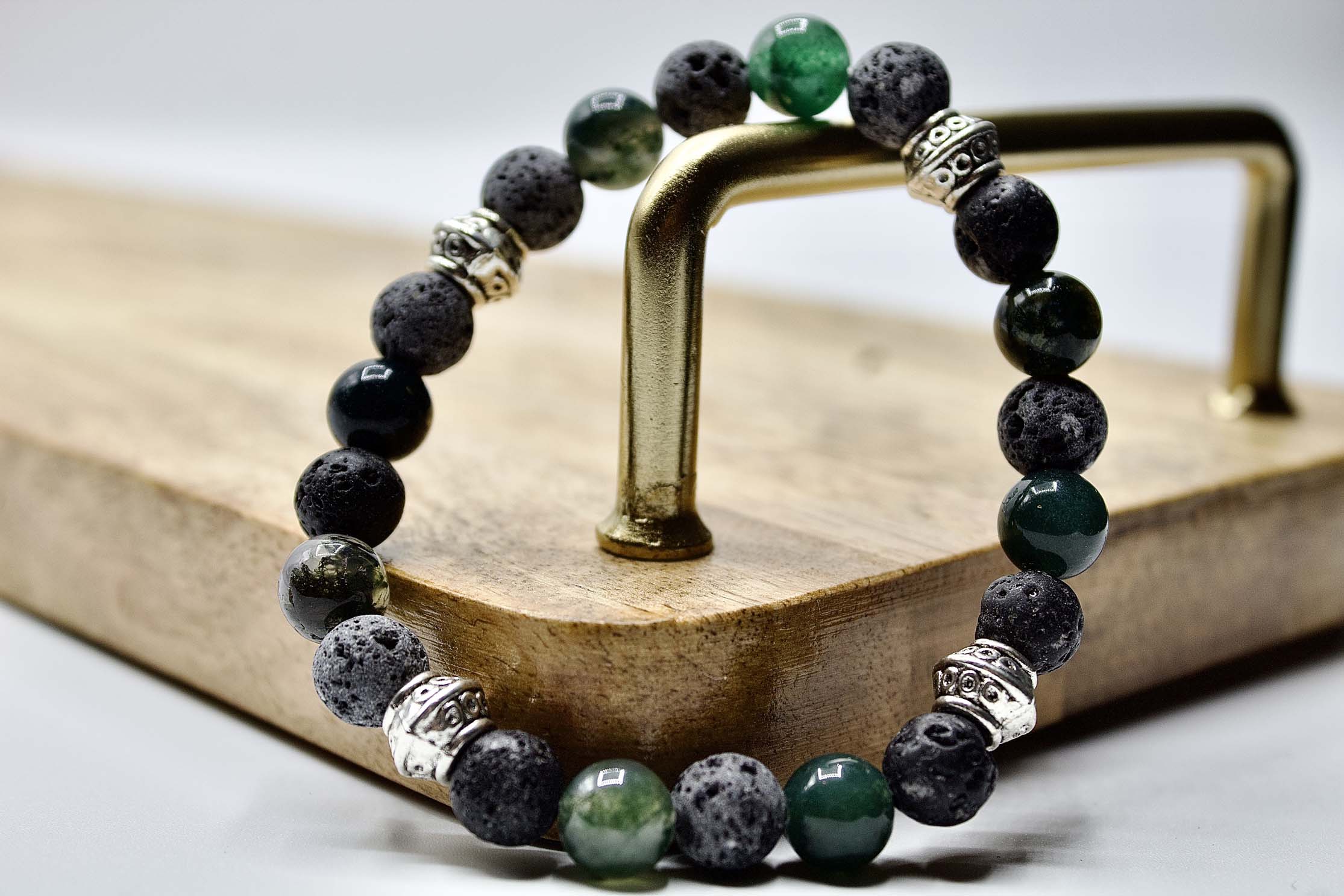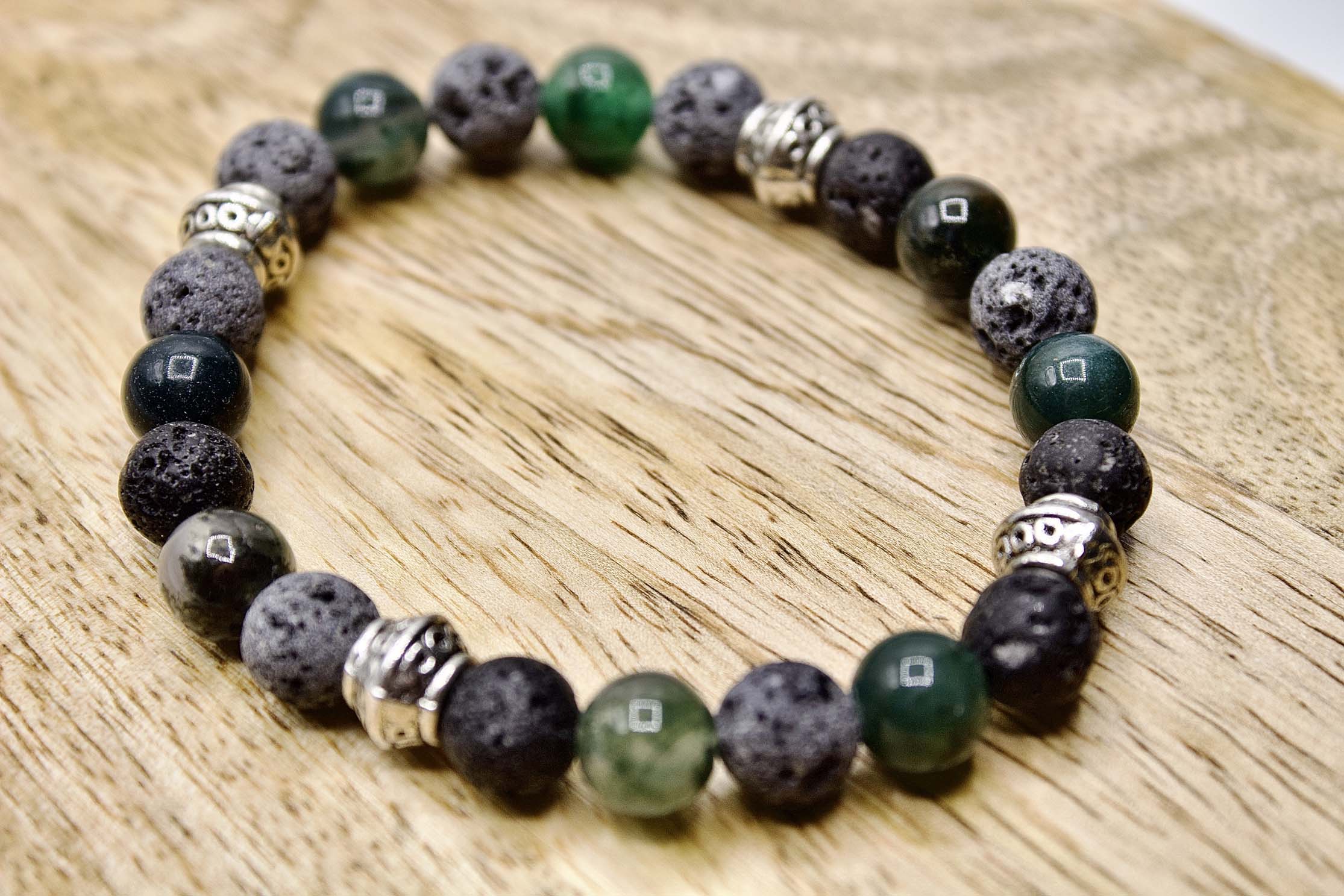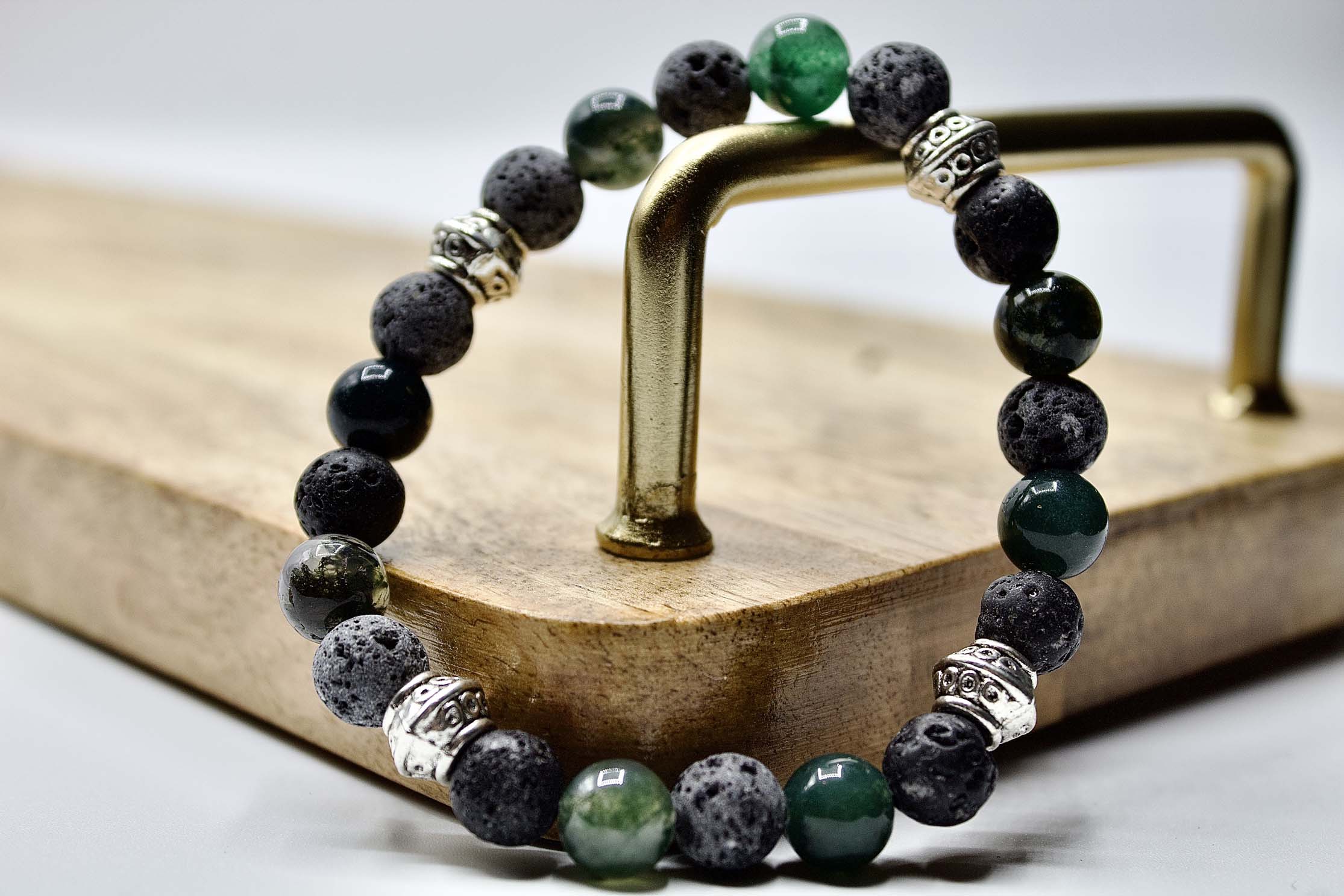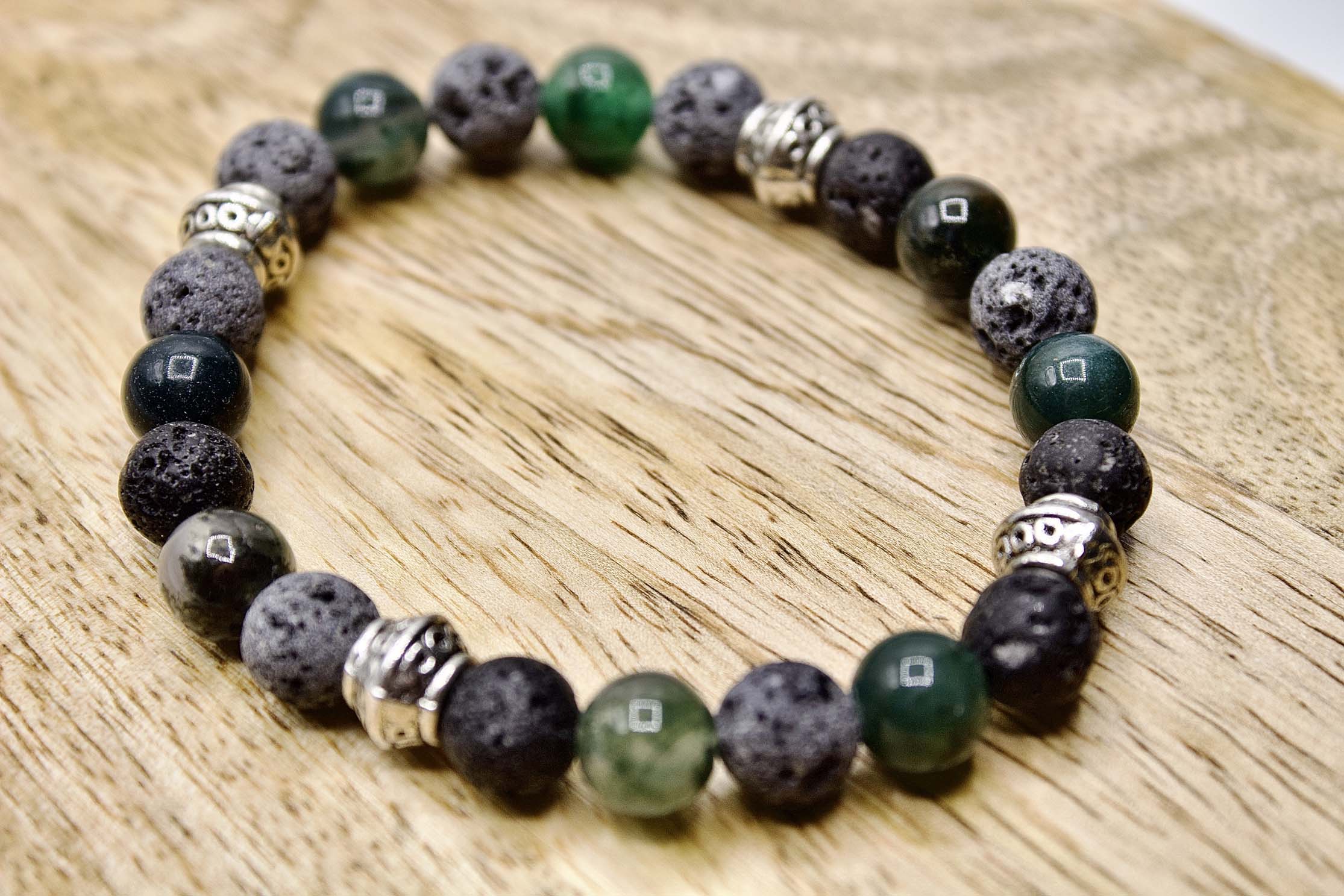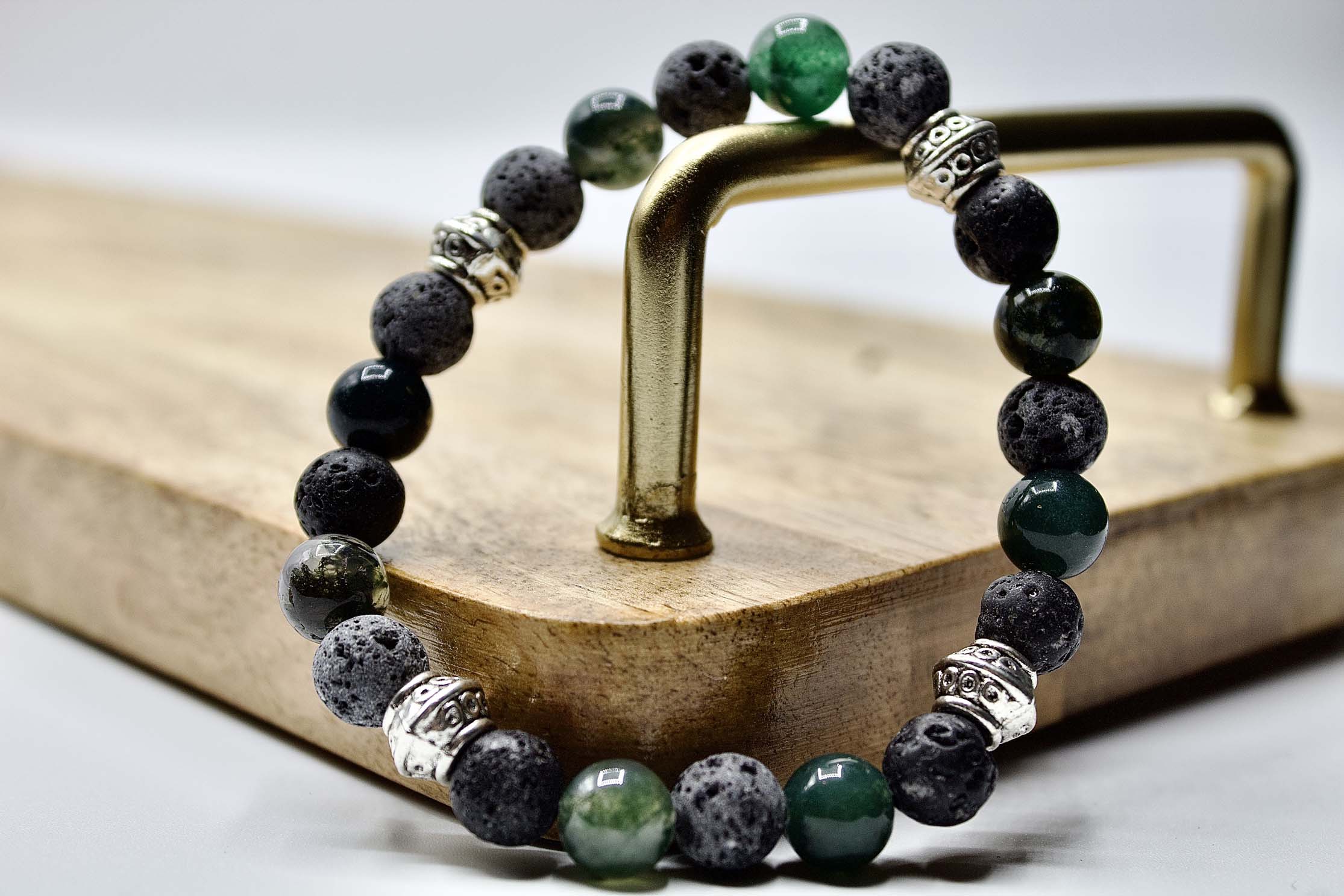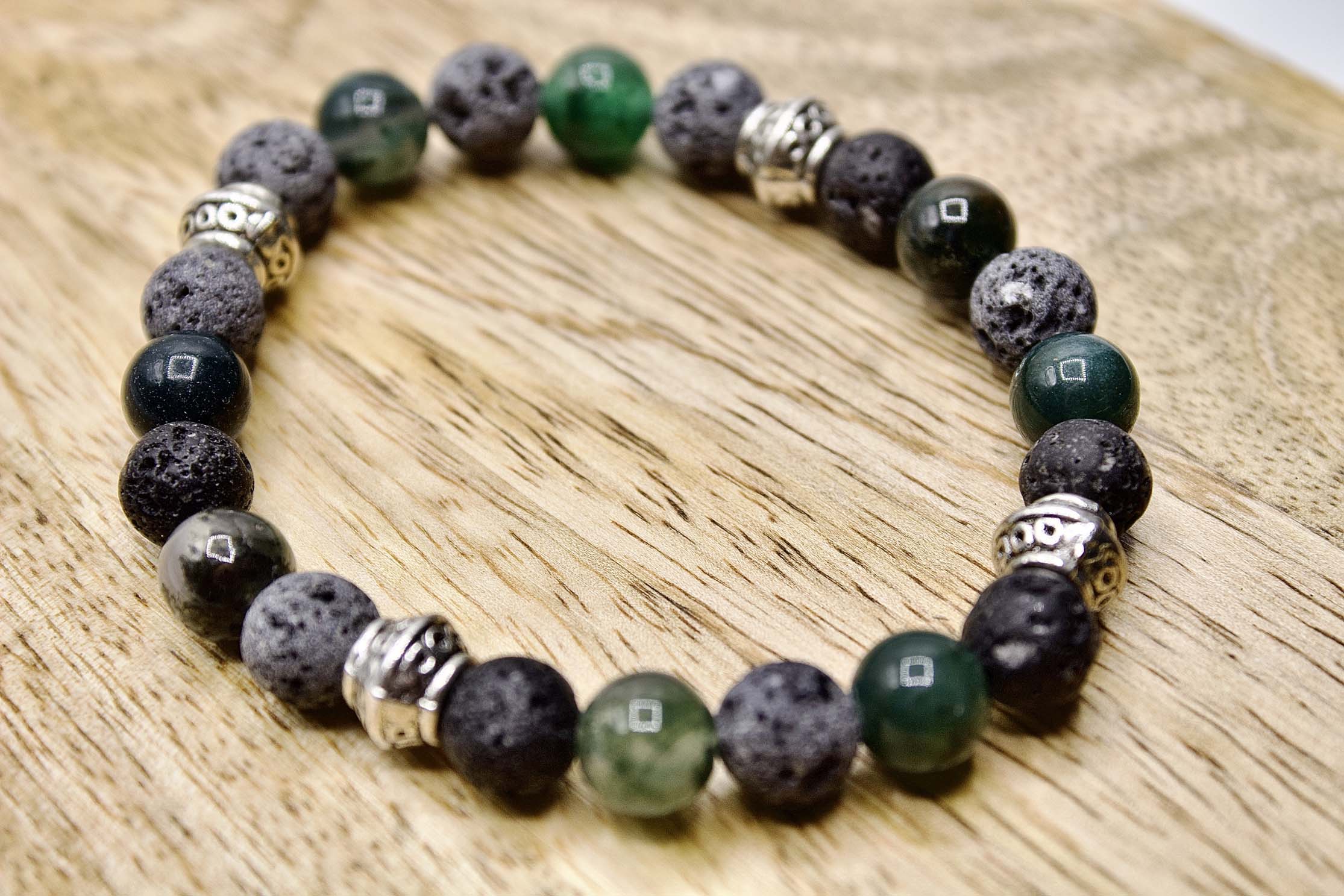 Moss Agate and Lava Rock Bracelet
Aromatherapy is real. Keep yourself calm and focused with our new Moss Agate and Lava Rock Aromatherapy Bracelet. Moss Agate is a semitranslucent to translucent agate with natural moss-like inclusions. The beautiful green shades range from sea green to dark forest green and cream to grey. 

Lava beads are very popular for aerial diffusion of essential oils for aromatherapy. These uncoated beads do not have a wax coating that needs to be removed and so the porous natural lava readily absorbs the essential oils. 
We send it with your first sample vial of essential oil on us! Just let us know when you order if you would like Lavender, Eucalyptus, Lemongrass or Geranium.