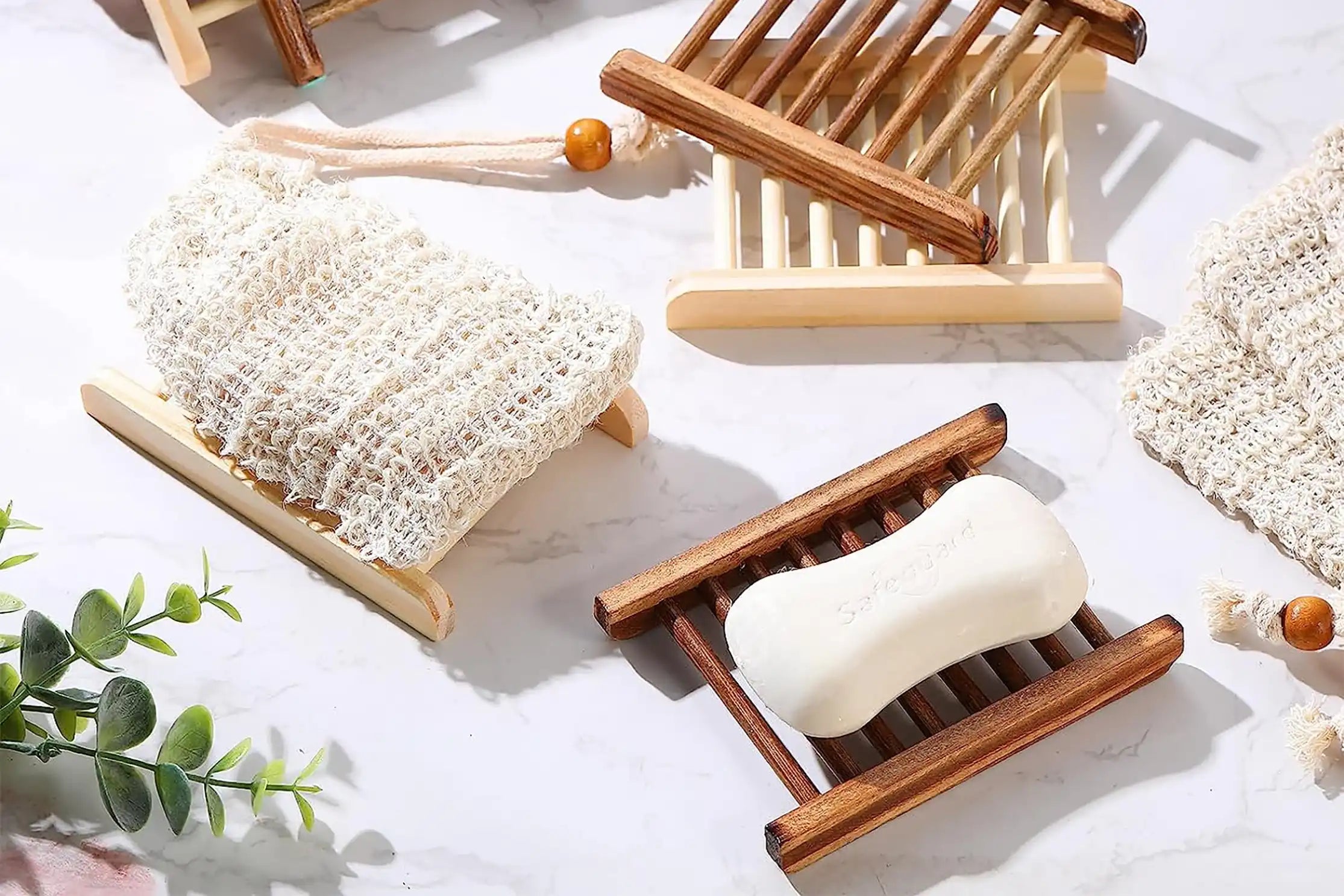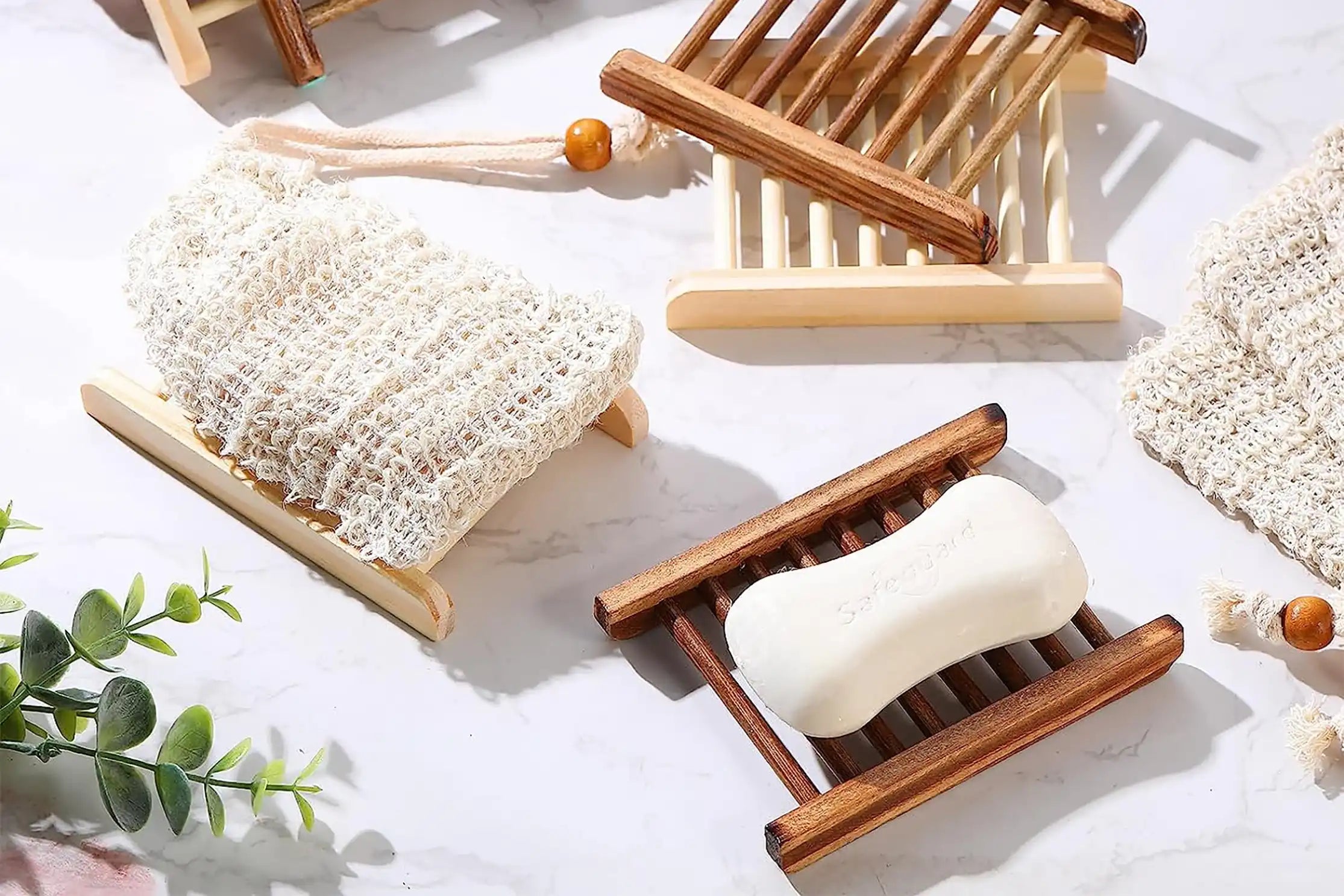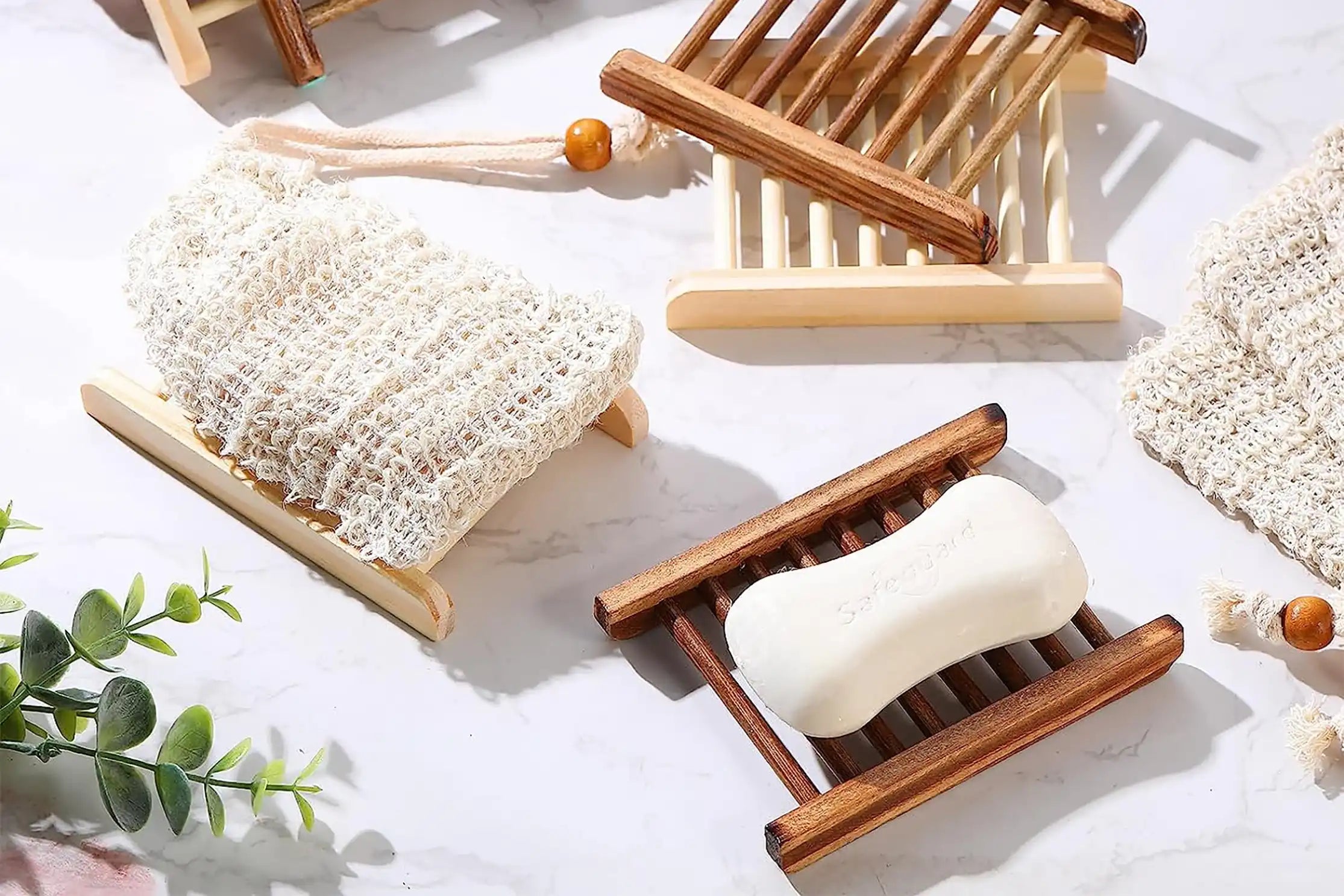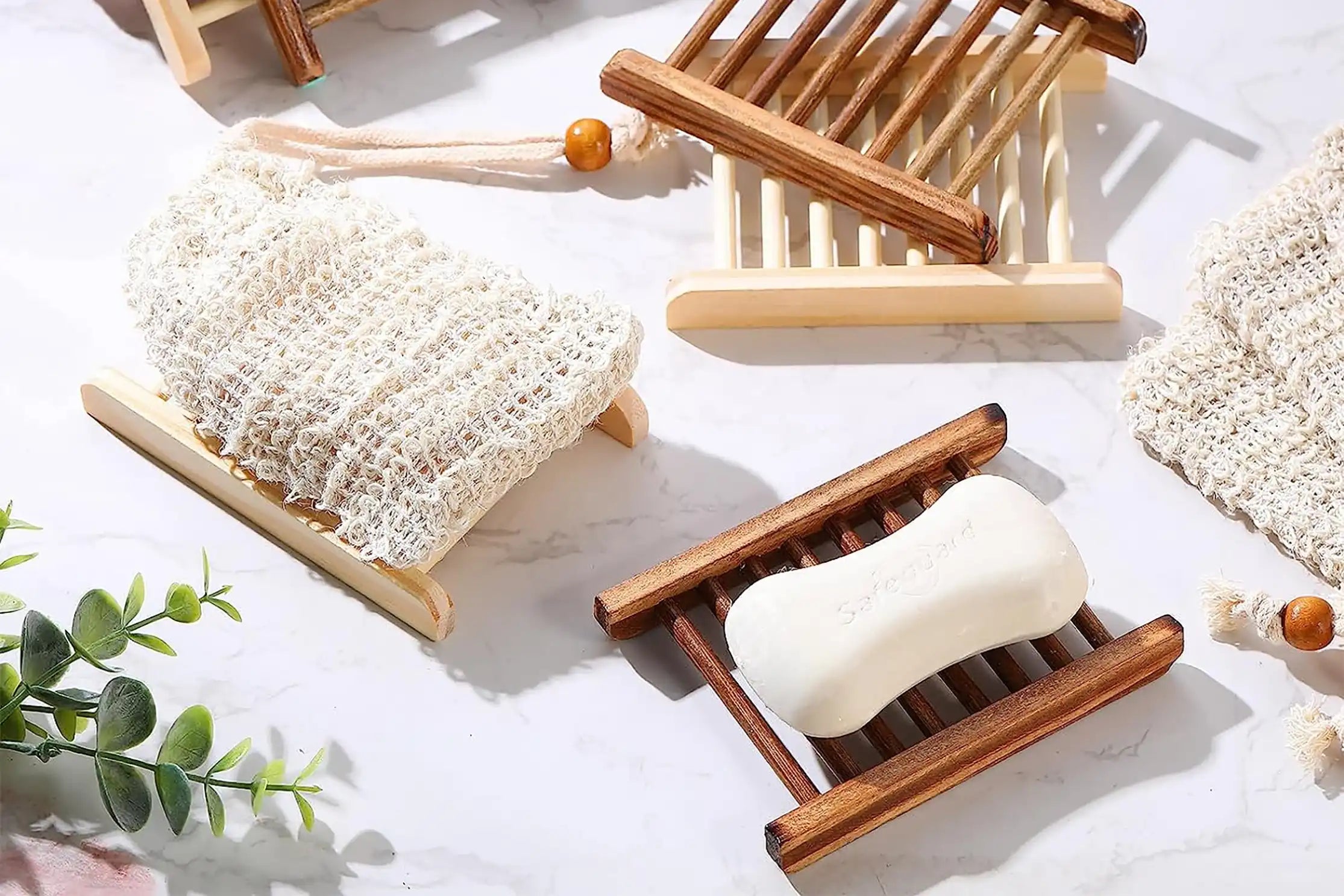 Soap Saver Kit - Dark Wood
Introducing our Soap Saver Kits – the ultimate solution to extend the life of your Blue Elegance artisan soaps! This thoughtfully crafted kit is designed to keep your soap dry, intact, and always ready for use.
The kit includes a wooden drying rack and pad, providing the ideal platform for your soap to drain quickly. This practical design not only helps in preserving the soap but also ensures a neat and tidy bathroom space.
But that's not all – our Soap Saver Kits go the extra mile with a fantastic mesh soap bag made from a durable blend of cotton and linen. This unique bag serves a dual purpose: not only does it provide a cozy home for your soap, but it also doubles as an exfoliator. The natural texture of the mesh bag gently exfoliates your skin, leaving you with a refreshing and invigorating bathing experience.
Say goodbye to soggy, wasted soap, and hello to a more sustainable and enjoyable way to care for your skin. With our Soap Saver Kits, you're not just preserving soap – you're elevating your daily routine. Experience the perfect blend of functionality and eco-friendly design with a Blue Elegance Soap Saver Kits today!