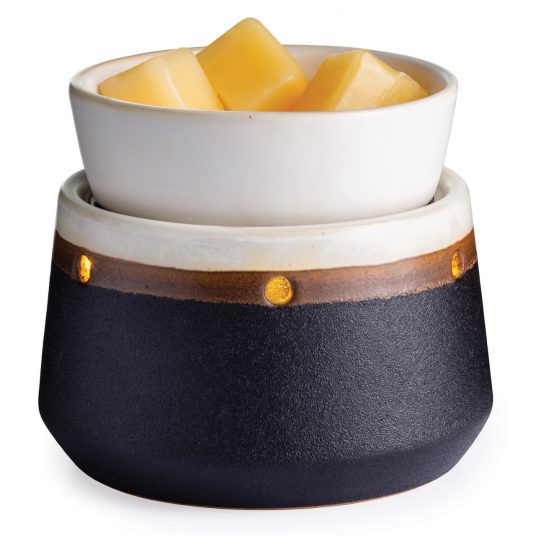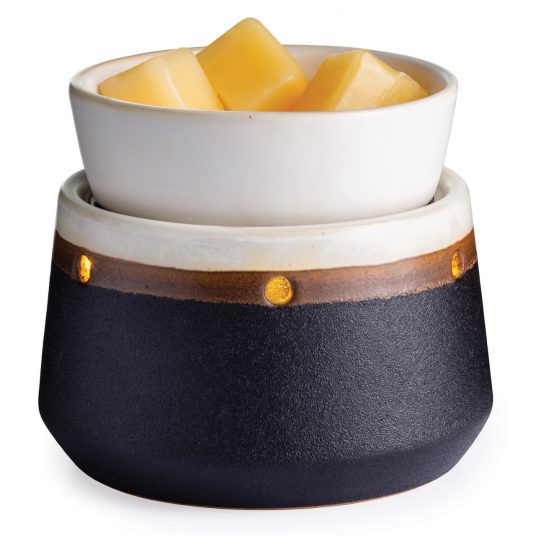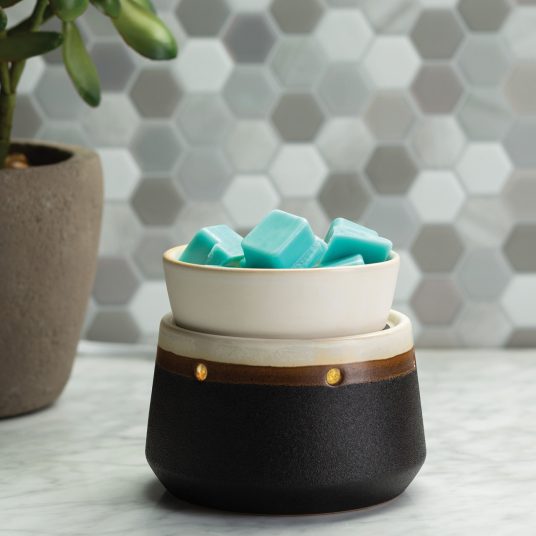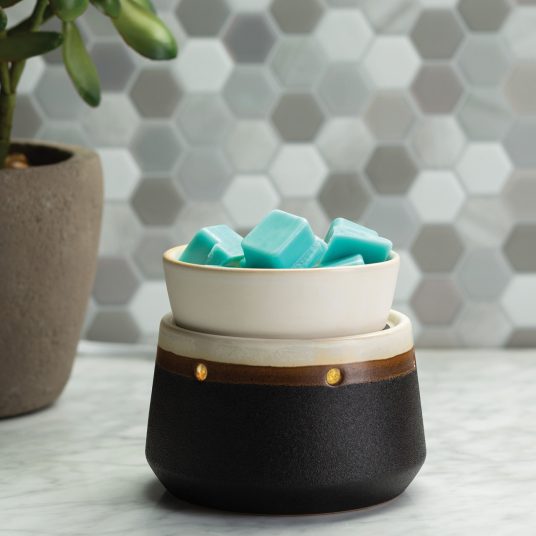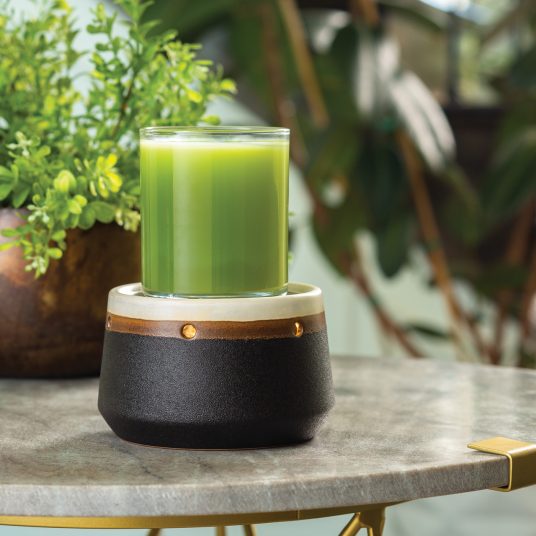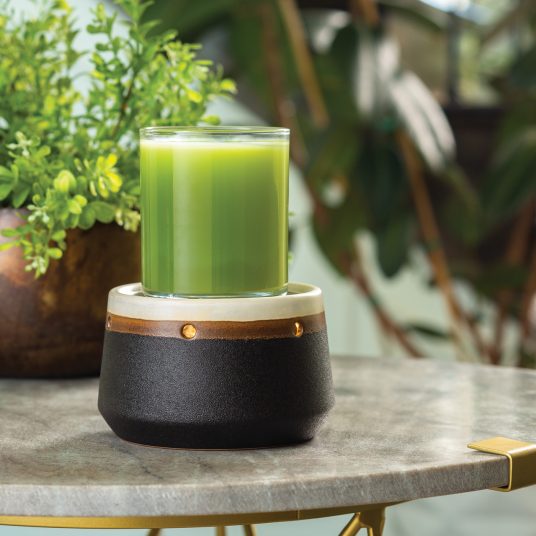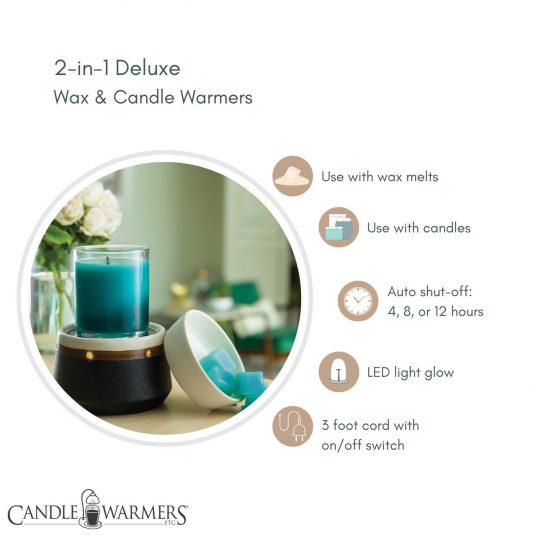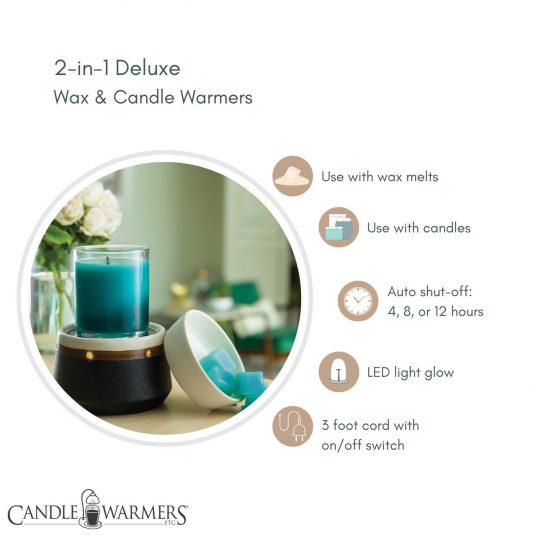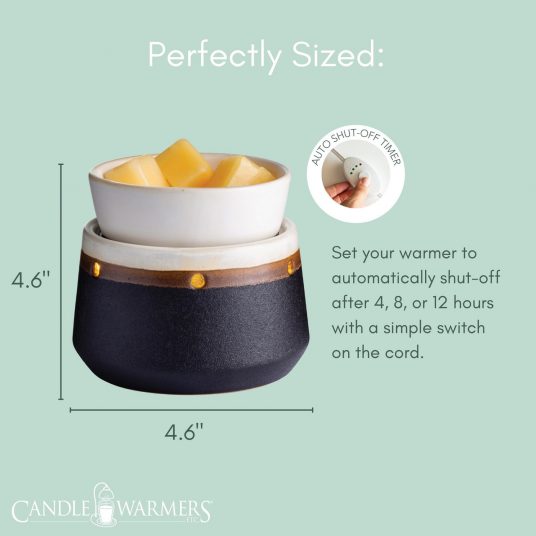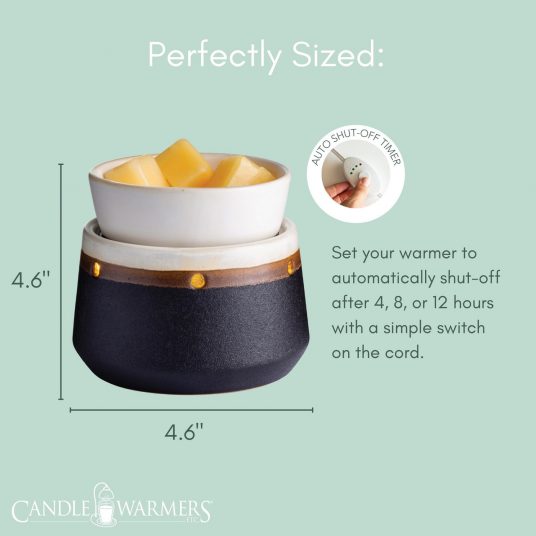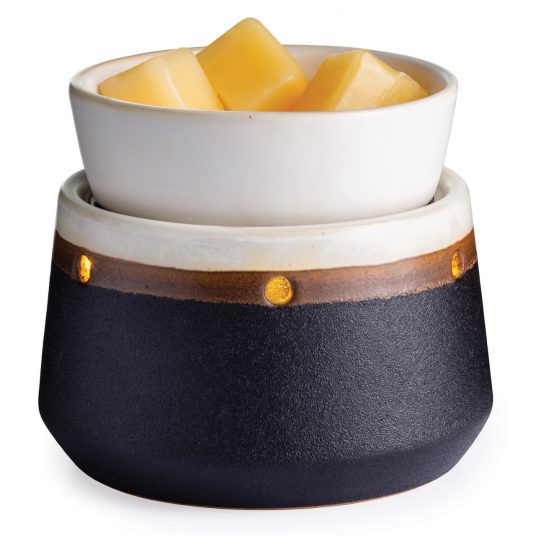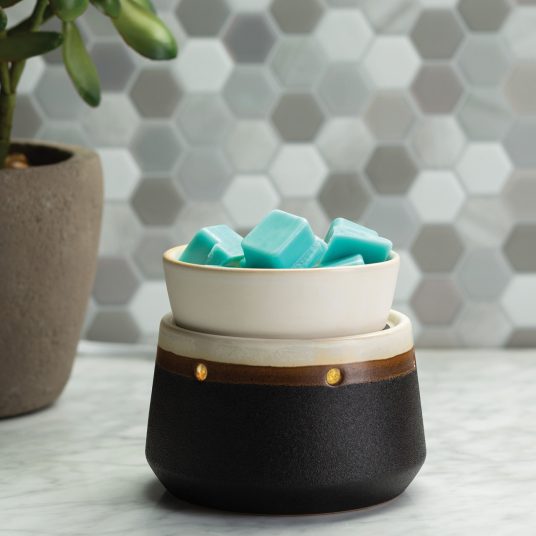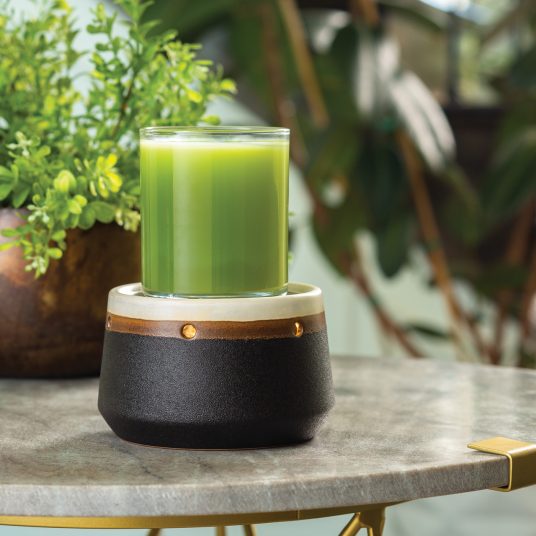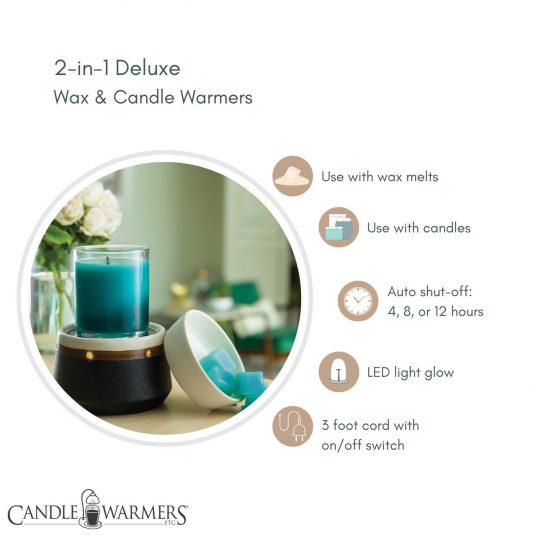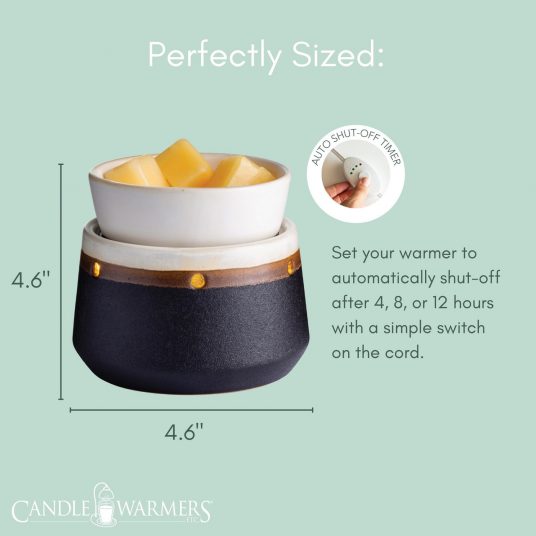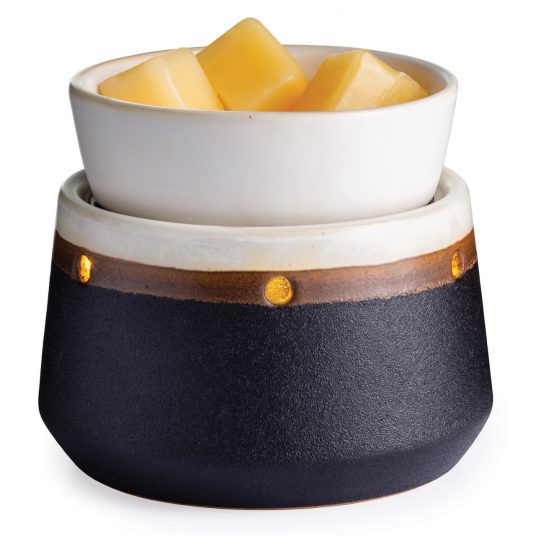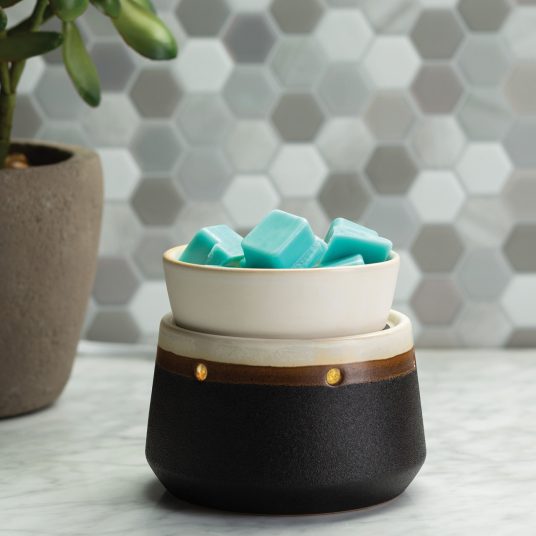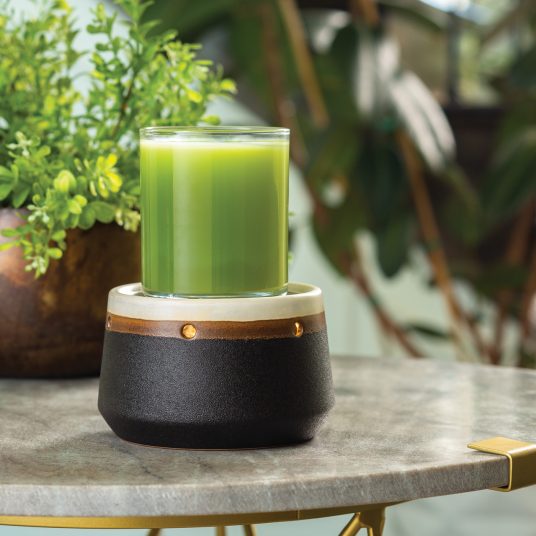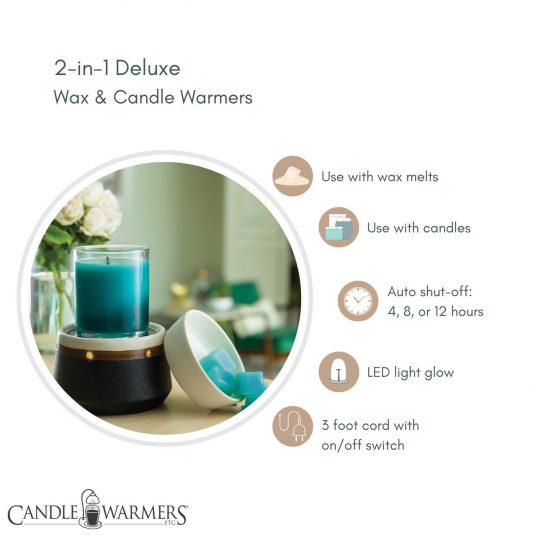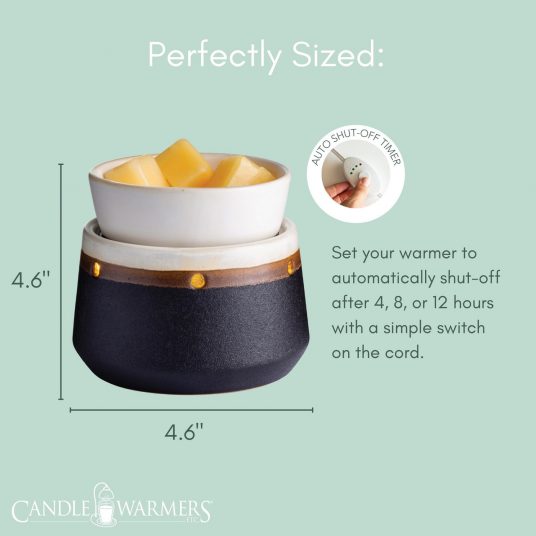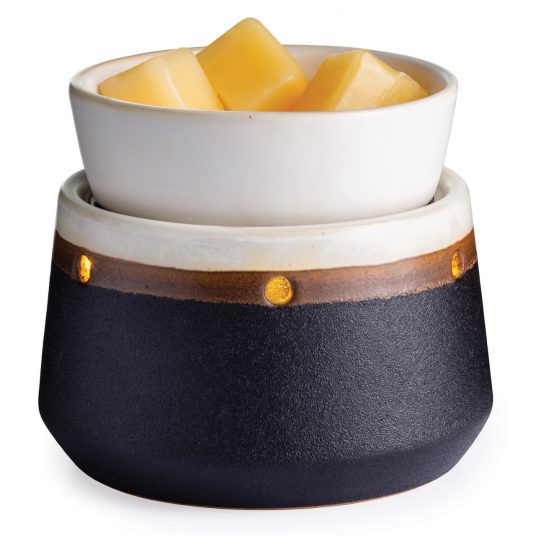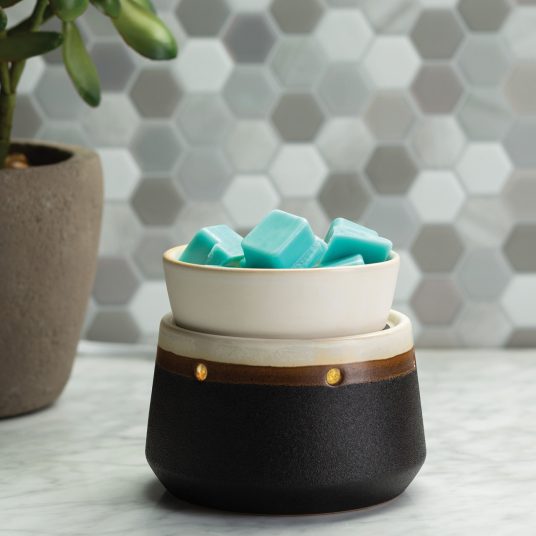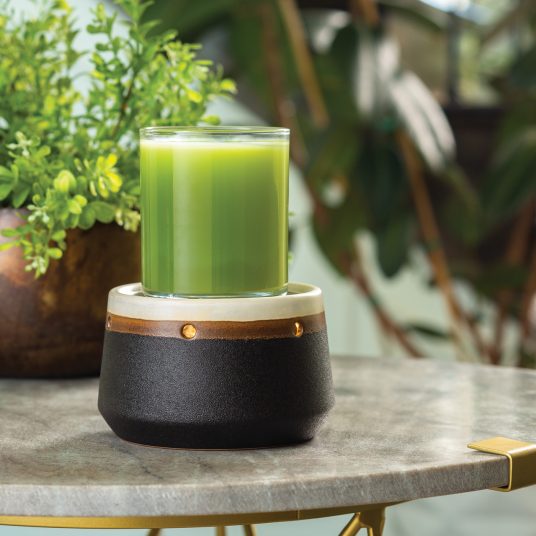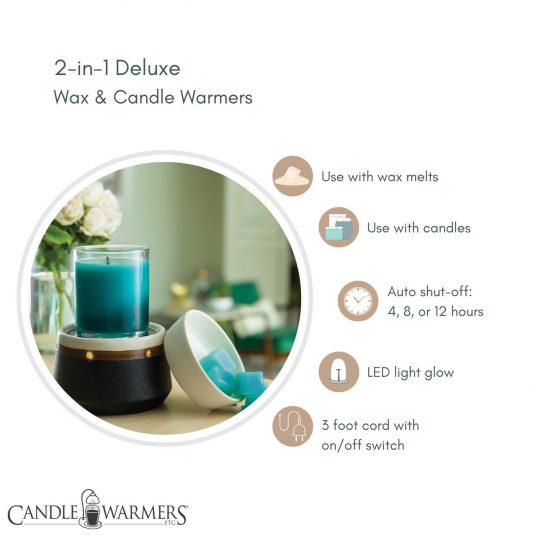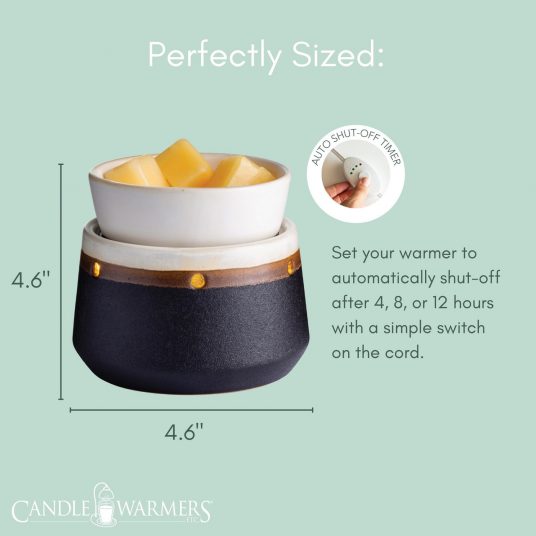 Ironstone 2-In-1 Deluxe Fragrance Warmer
DESIGN: A cast iron texture is colored with an eggshell glaze on top, and black on bottom, intersecting in a rusty iron tone.
FEATURES: Automatic shut-off timer has settings for 4, 8, or 12 hours. The timer is on the cord. LED light adds a warm glow. Removable dish for use with your favorite fragrance wax melts, bricks, or tarts.
USE: For use with candles that are 10 oz or smaller or wax fragrance melts or wax tarts.
SPECS: Warming plate is 3.9". Overall product dimensions are 5.4"x5.4"x3.6". The cord is 3ft with an auto-timer on the cord. Long-lasting LED light that does not need to be replaced. WARRANTY: 1-Year Warranty against factory defects. 
USE WITH: Shop our wax tarts HERE.