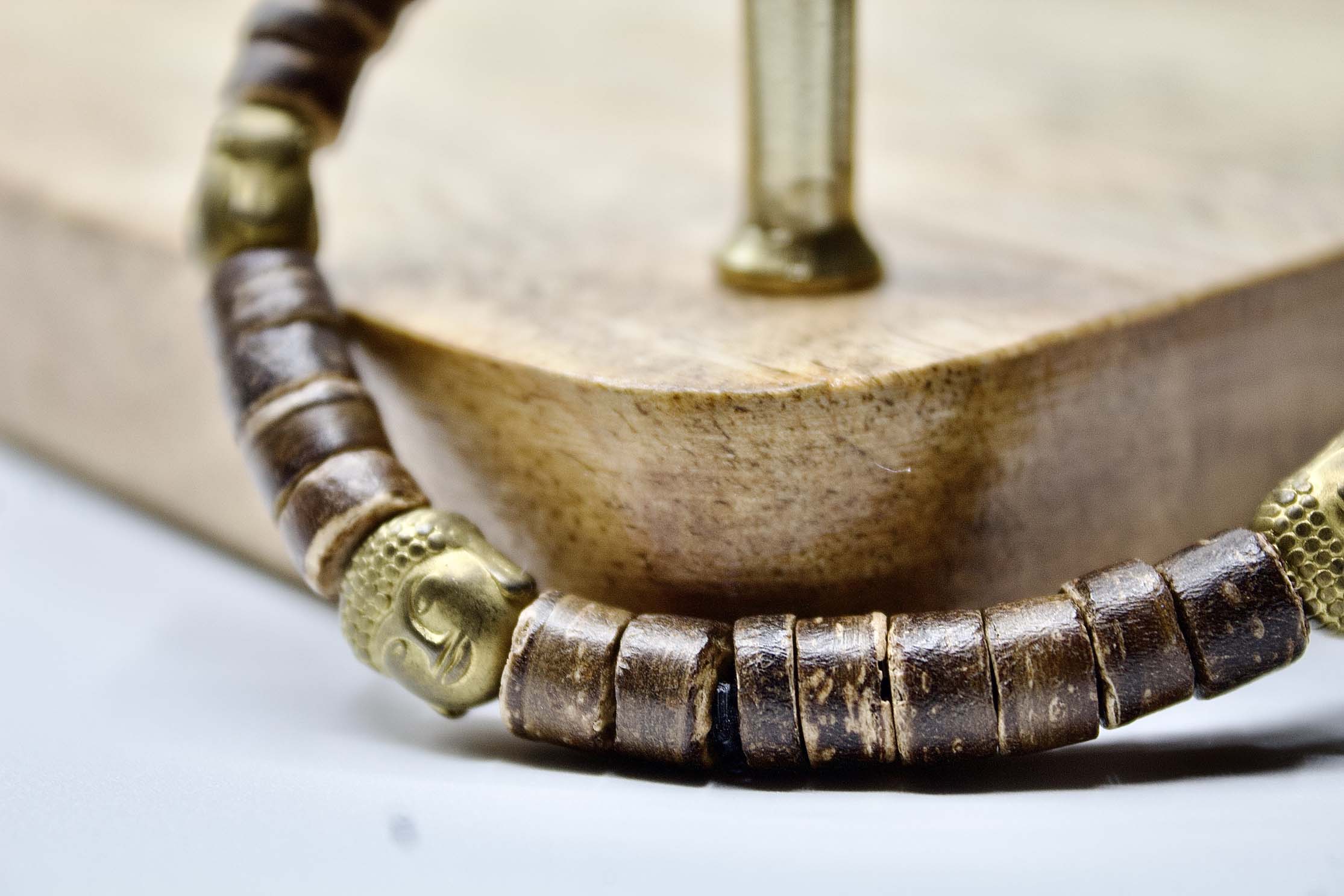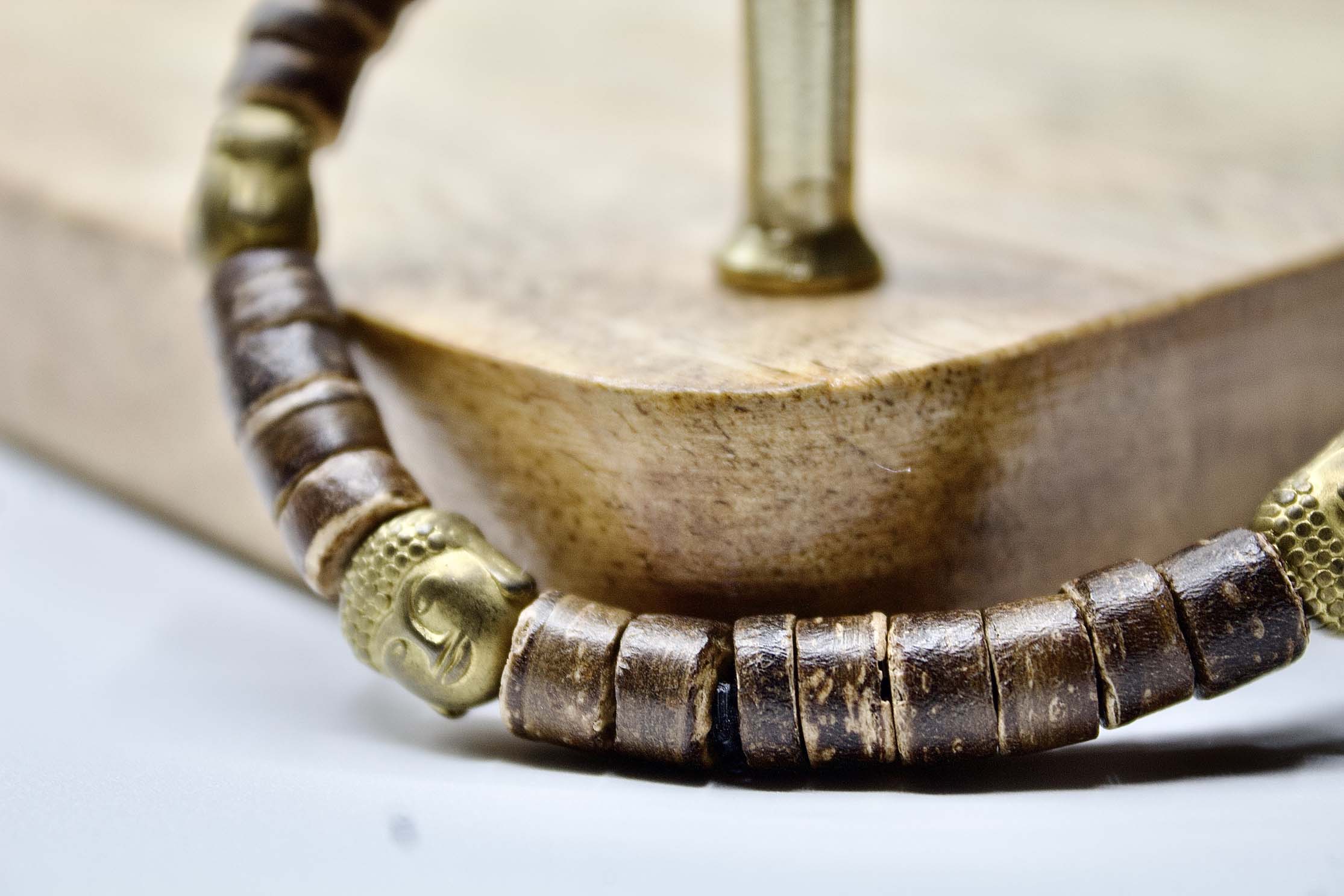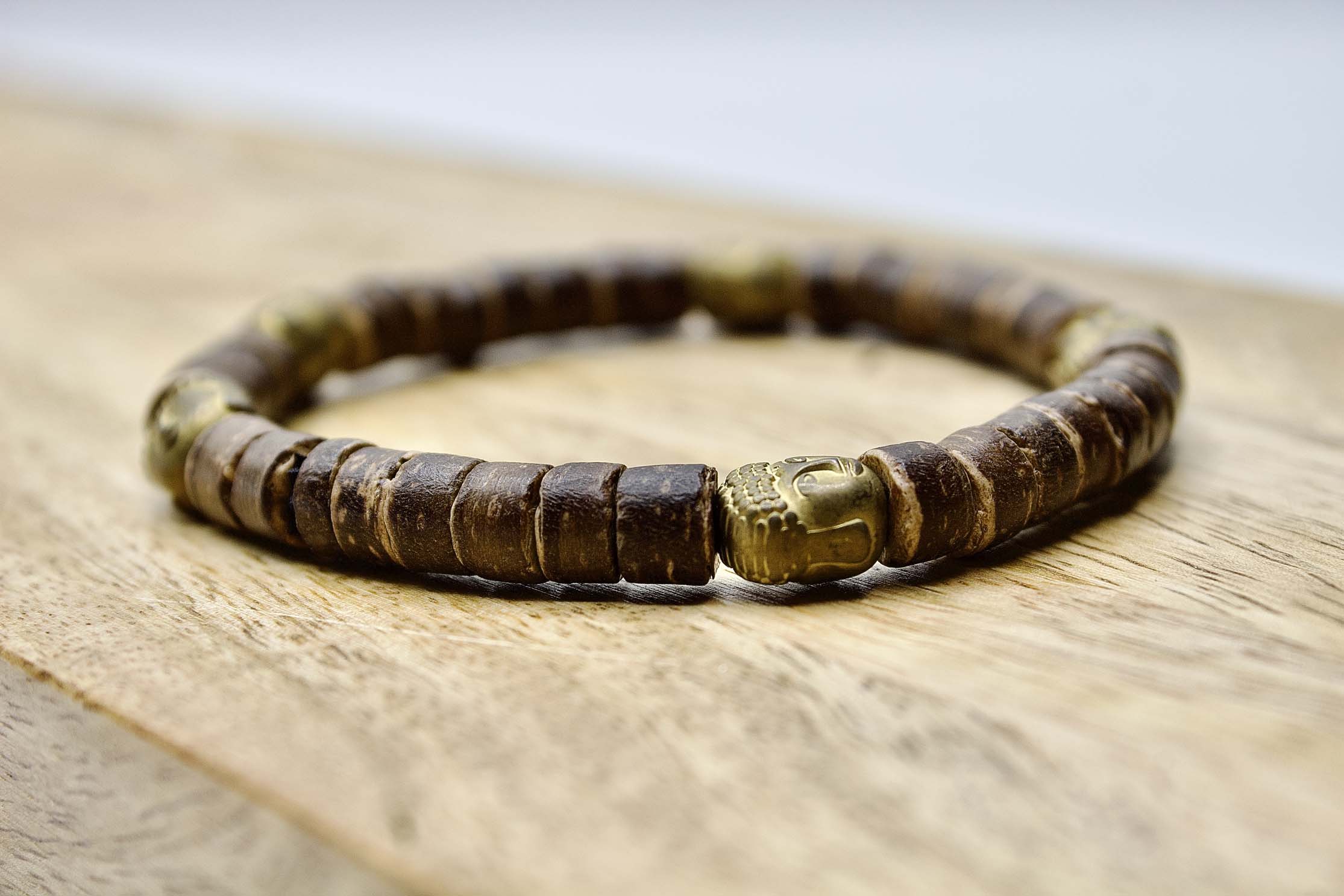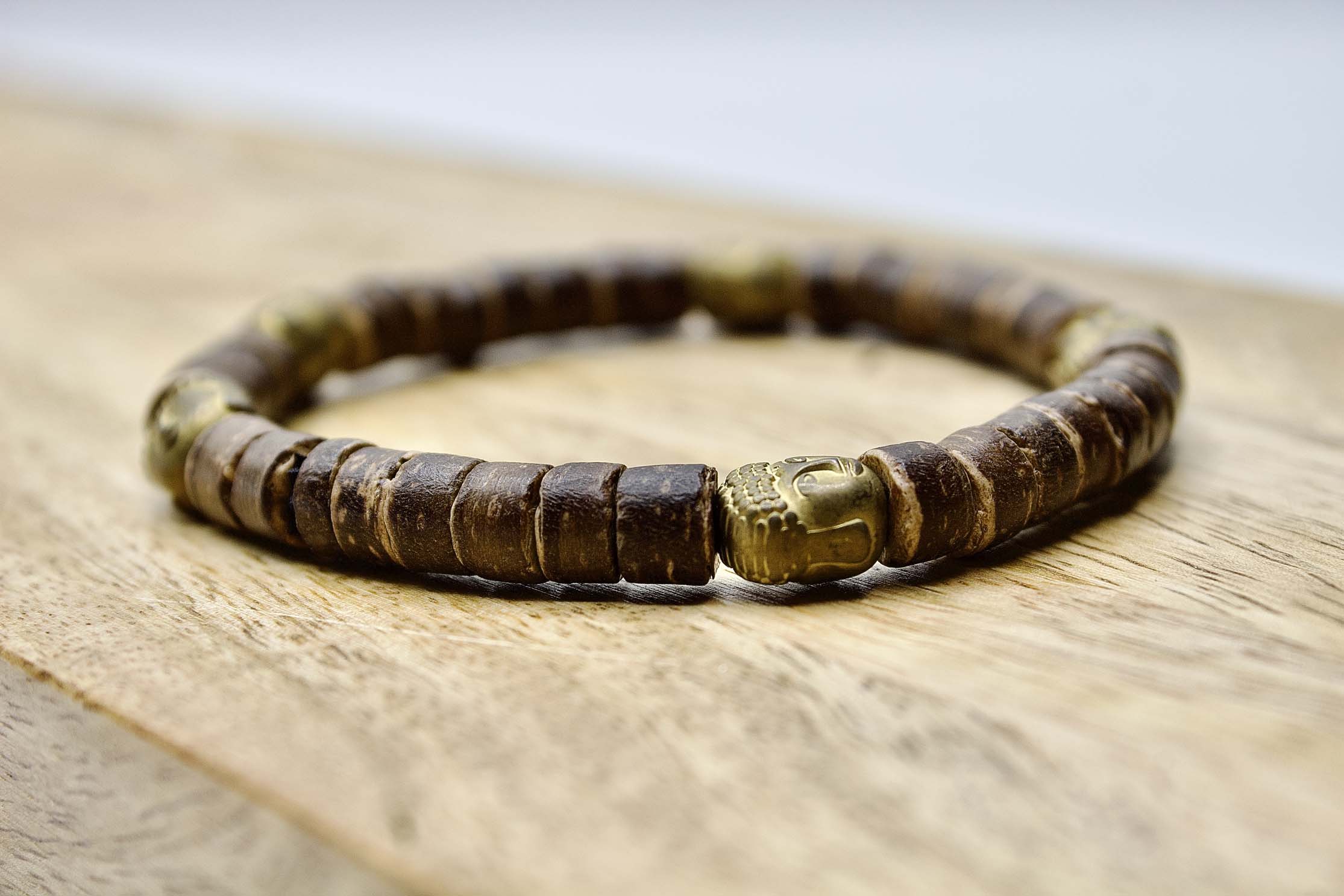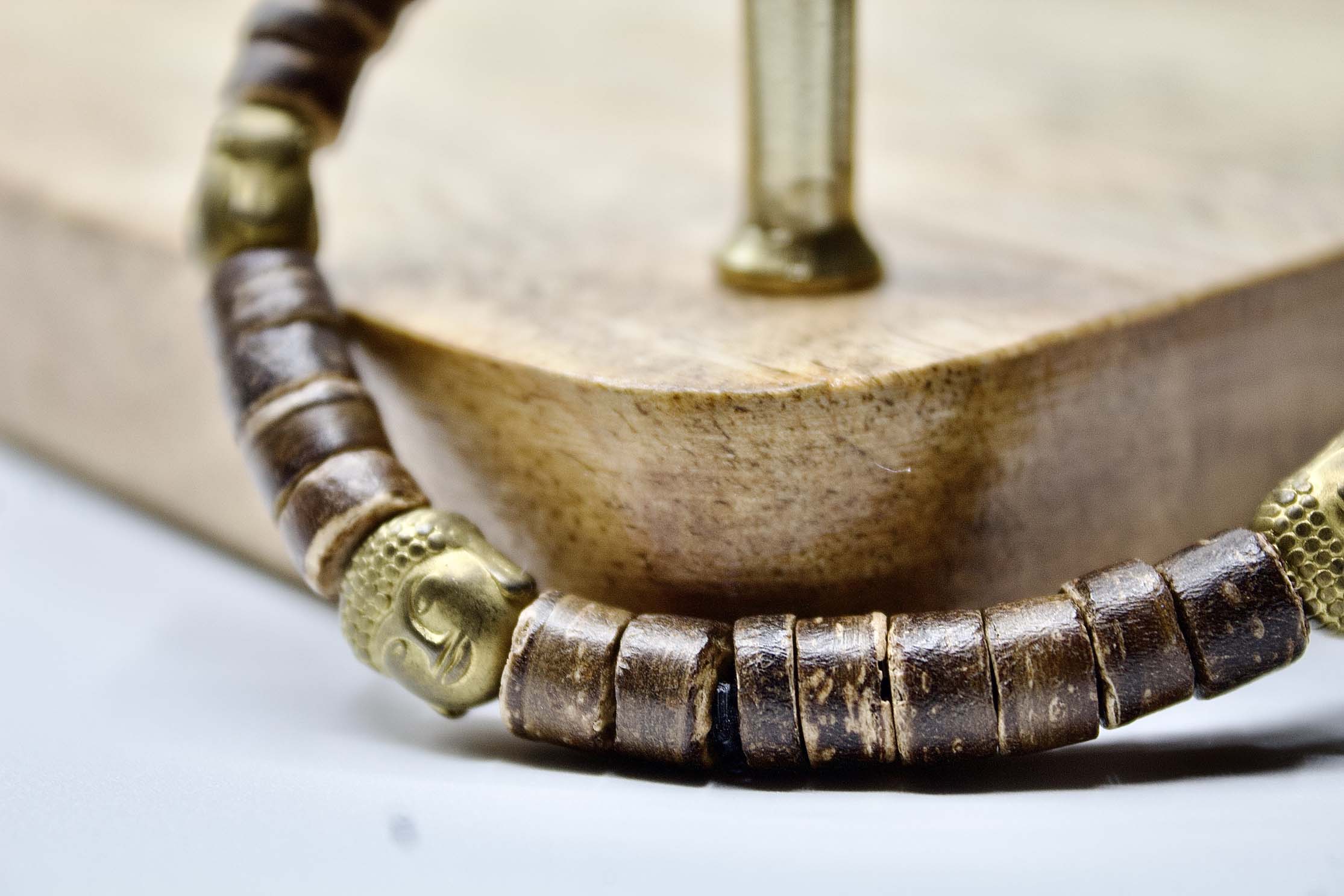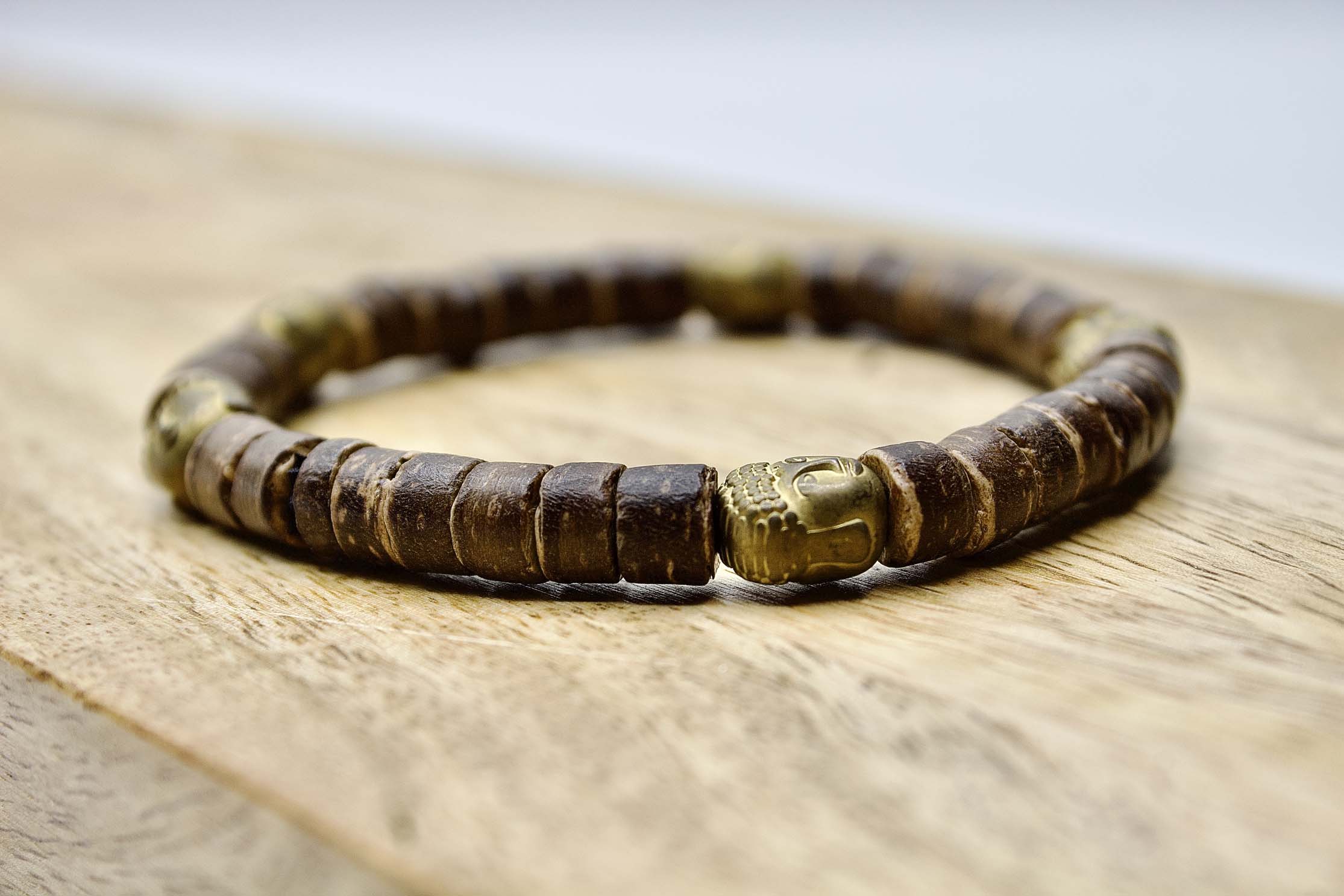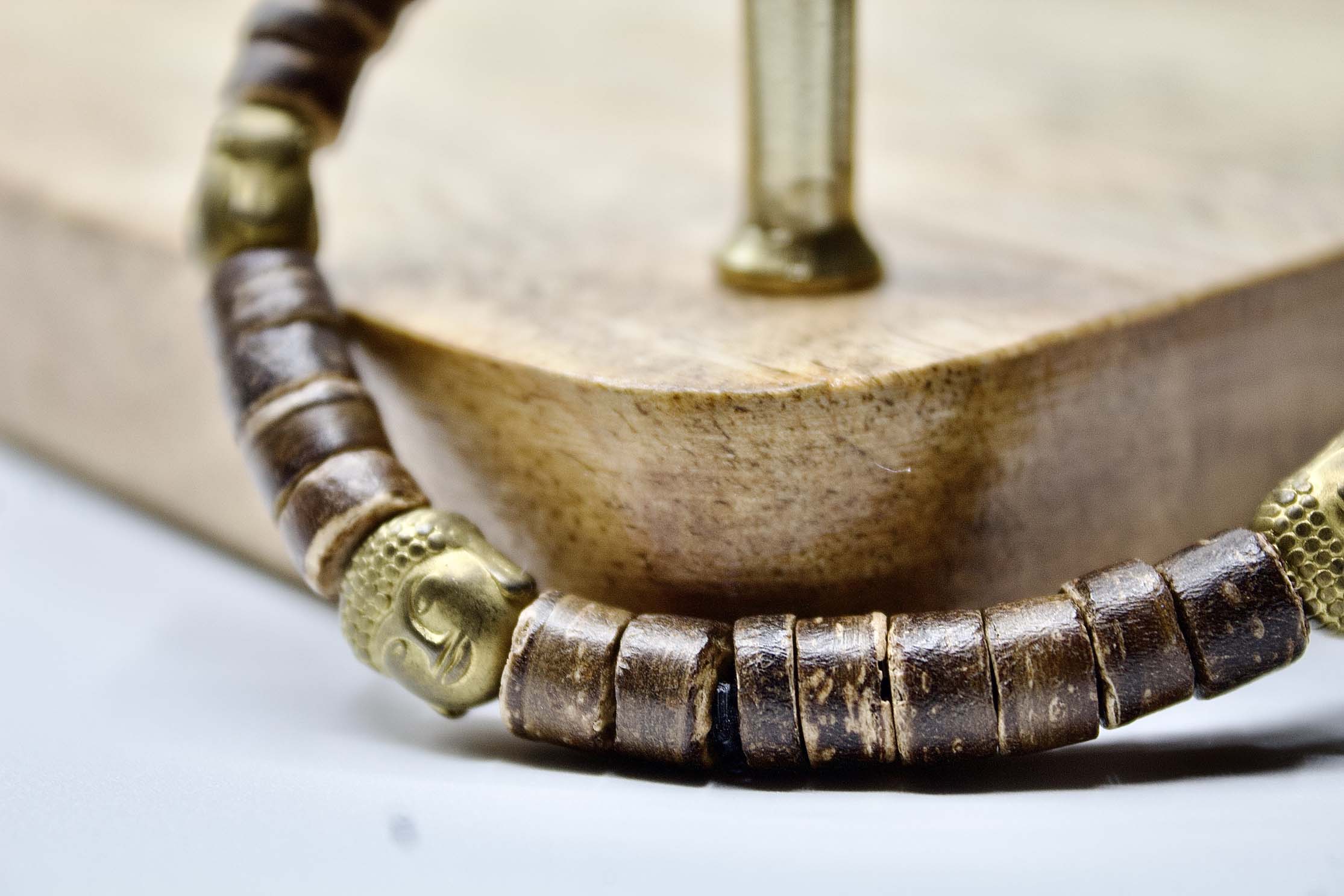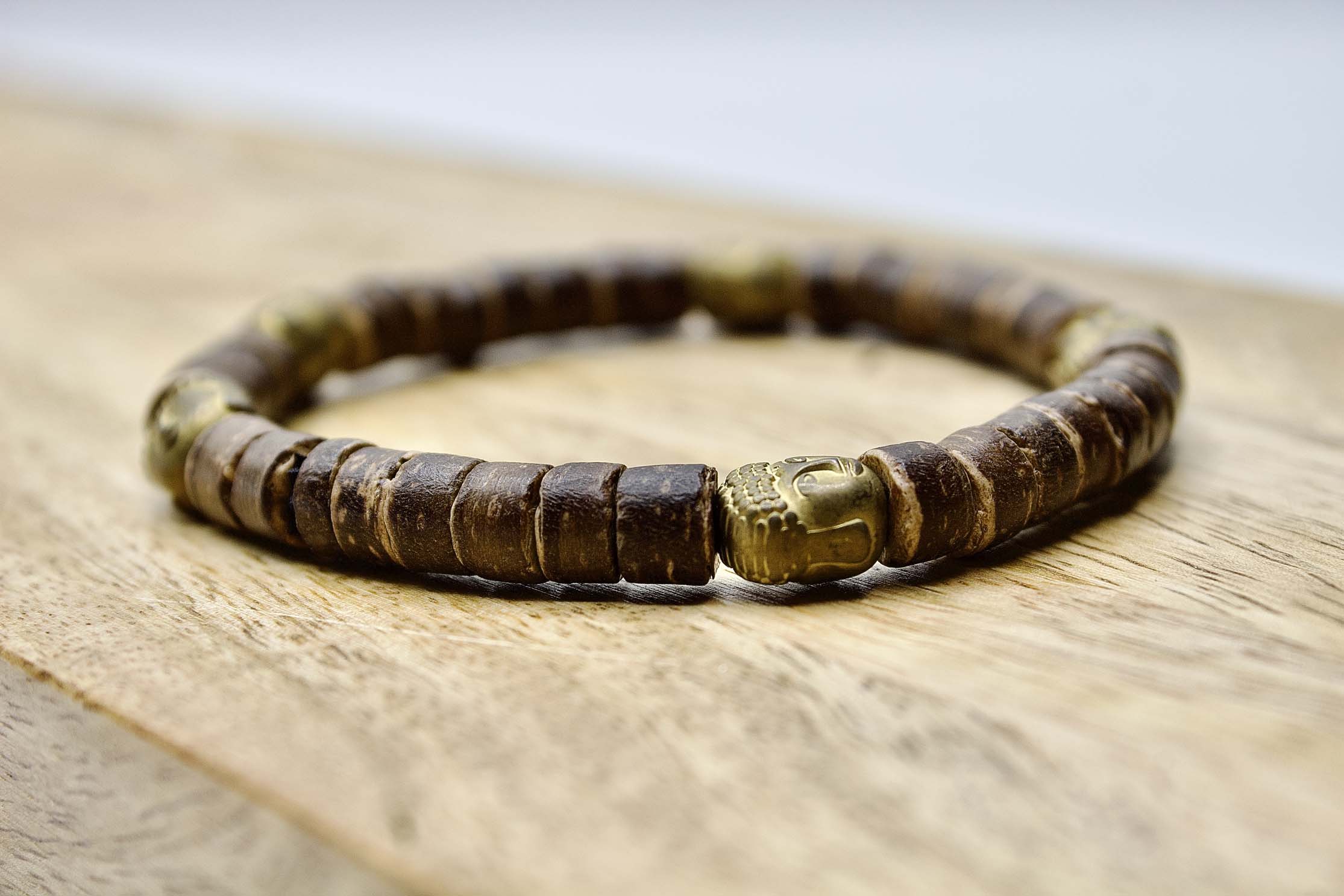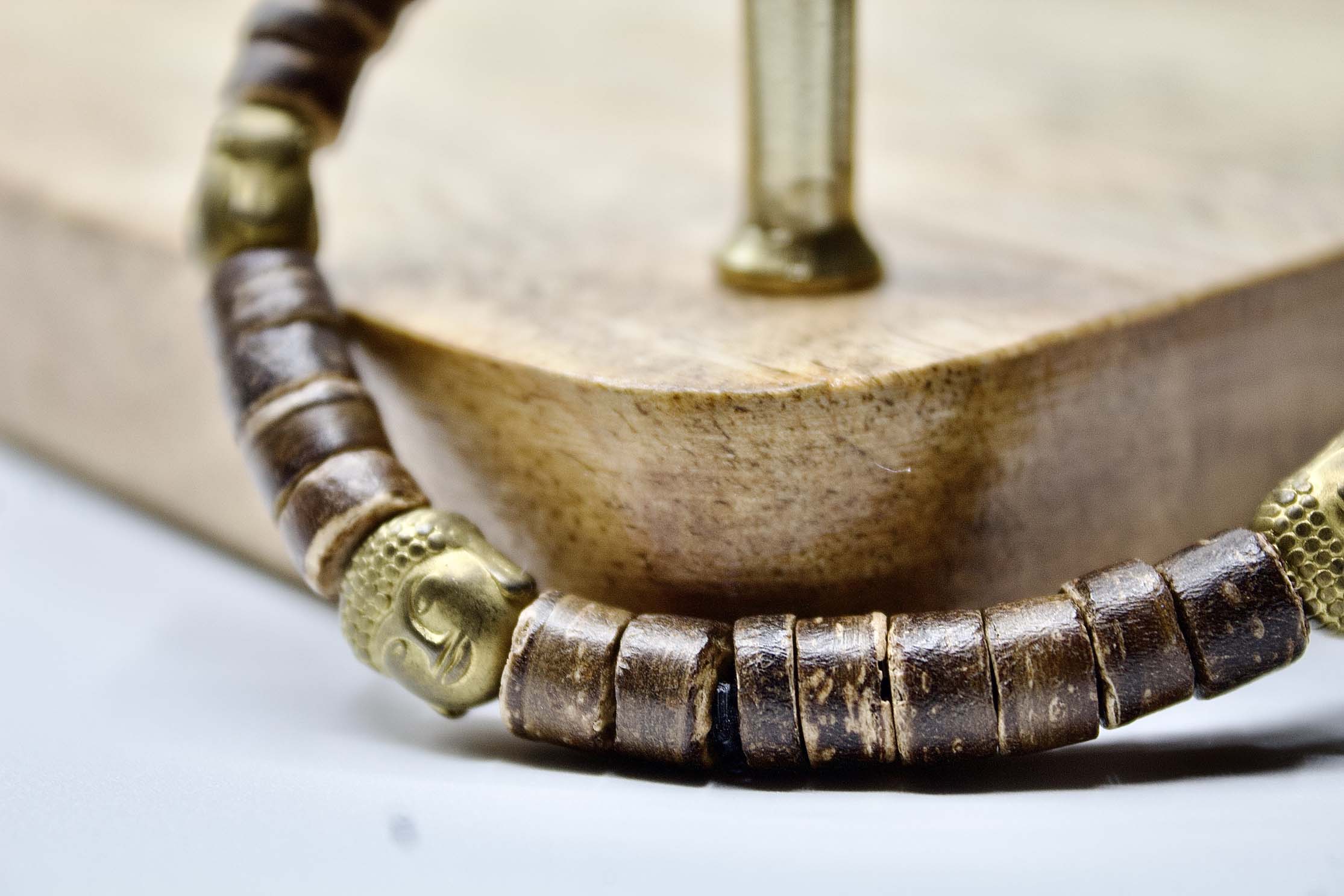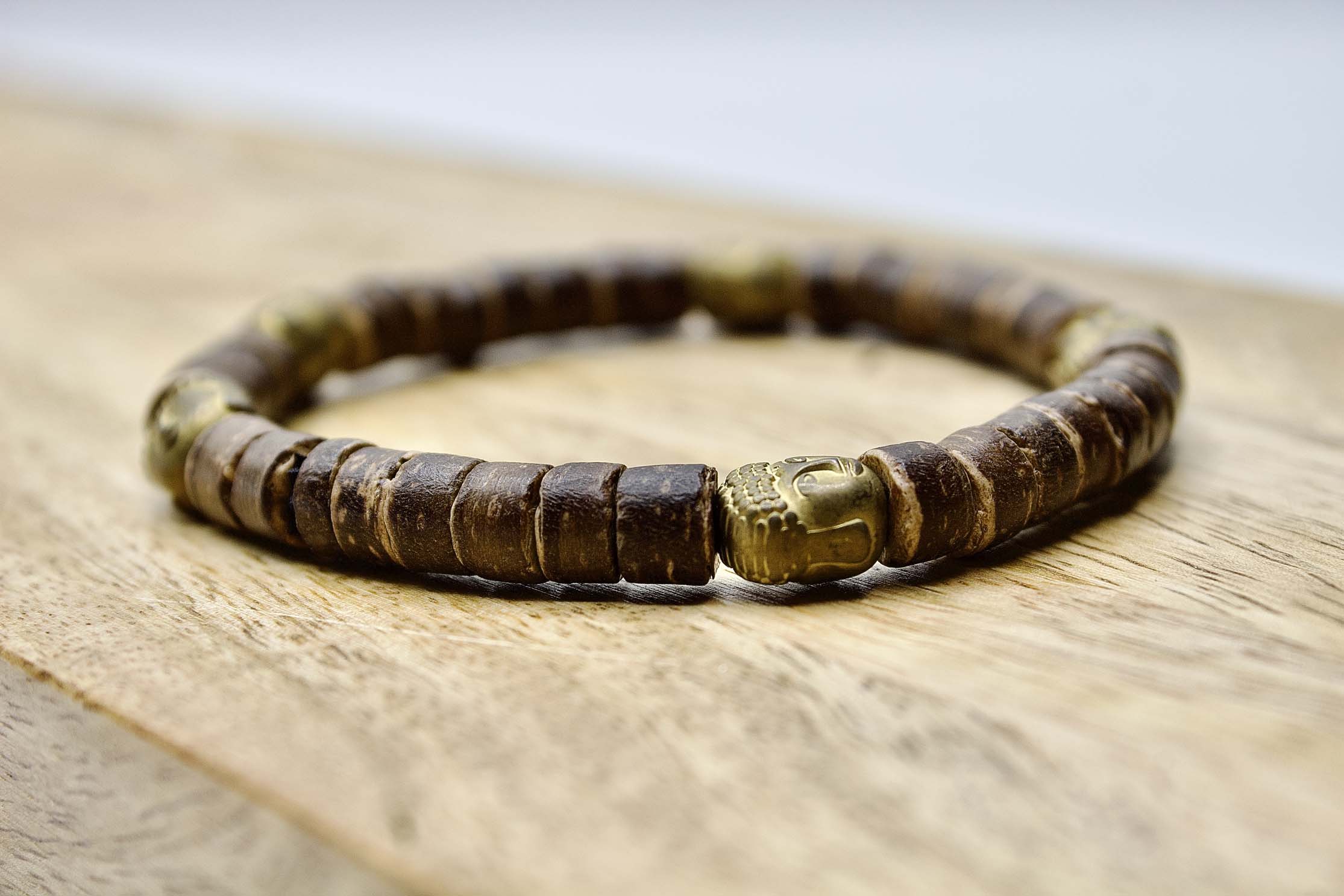 The Awakened One Bracelet
A simple, coconut shell bead bracelet that is interspersed with tiny electroplated Hemalyke Buddha beads. Very rustic looking and ready to travel.
Siddhartha Gautama, who is most commonly referred to as "The Buddha", was a wandering ascetic and religious teacher who lived in South Asia during the 6th or 5th century BCE and founded Buddism.