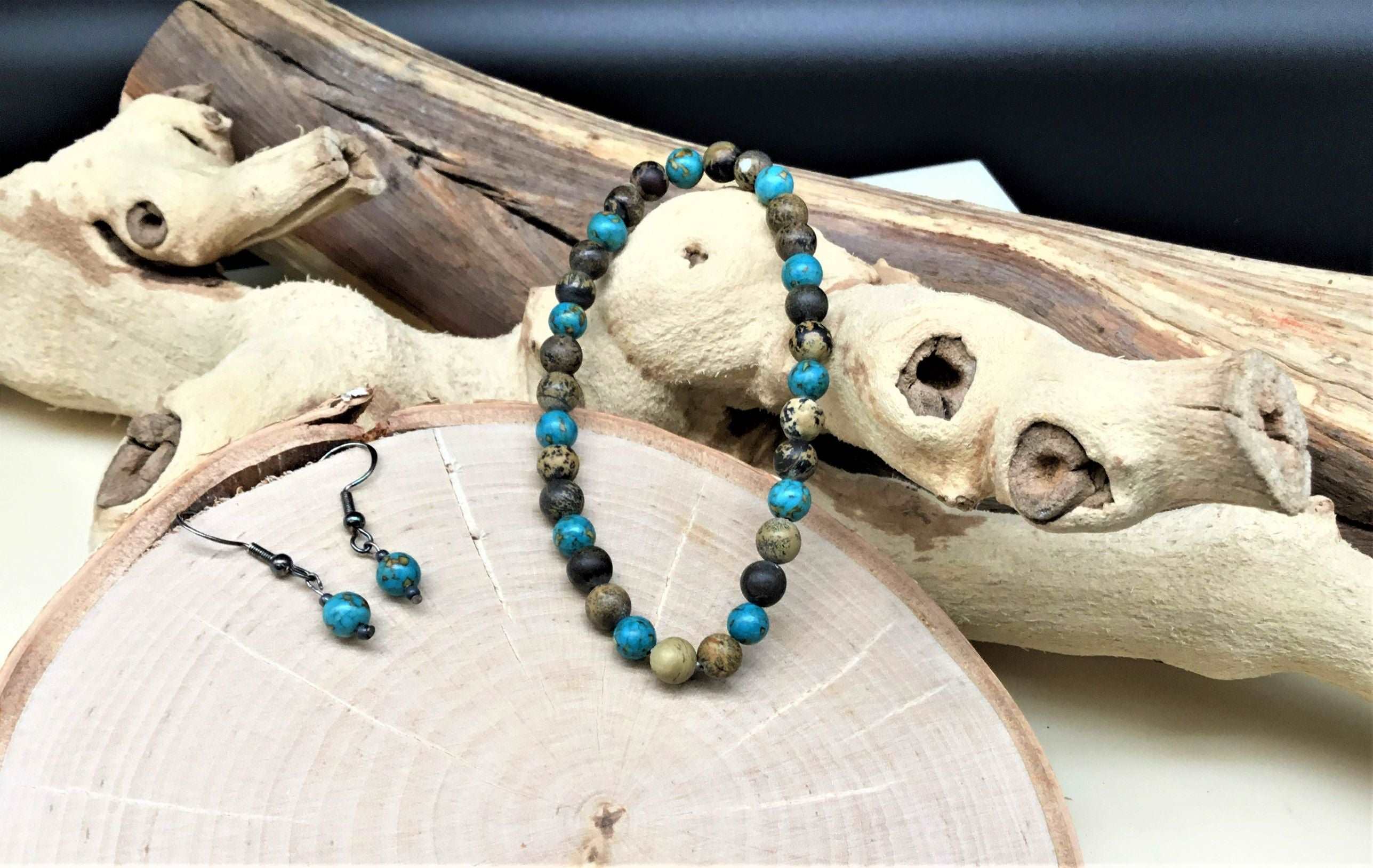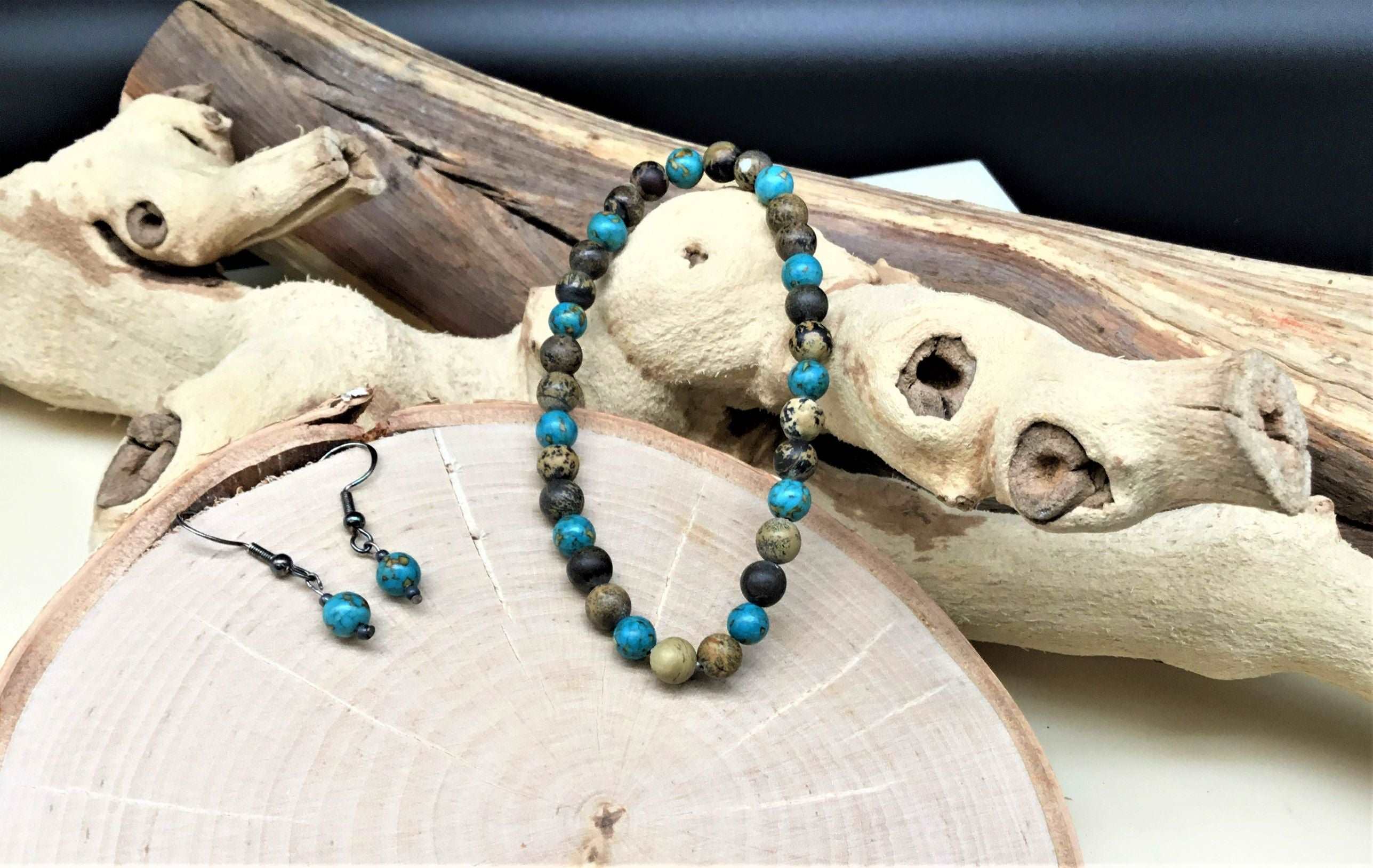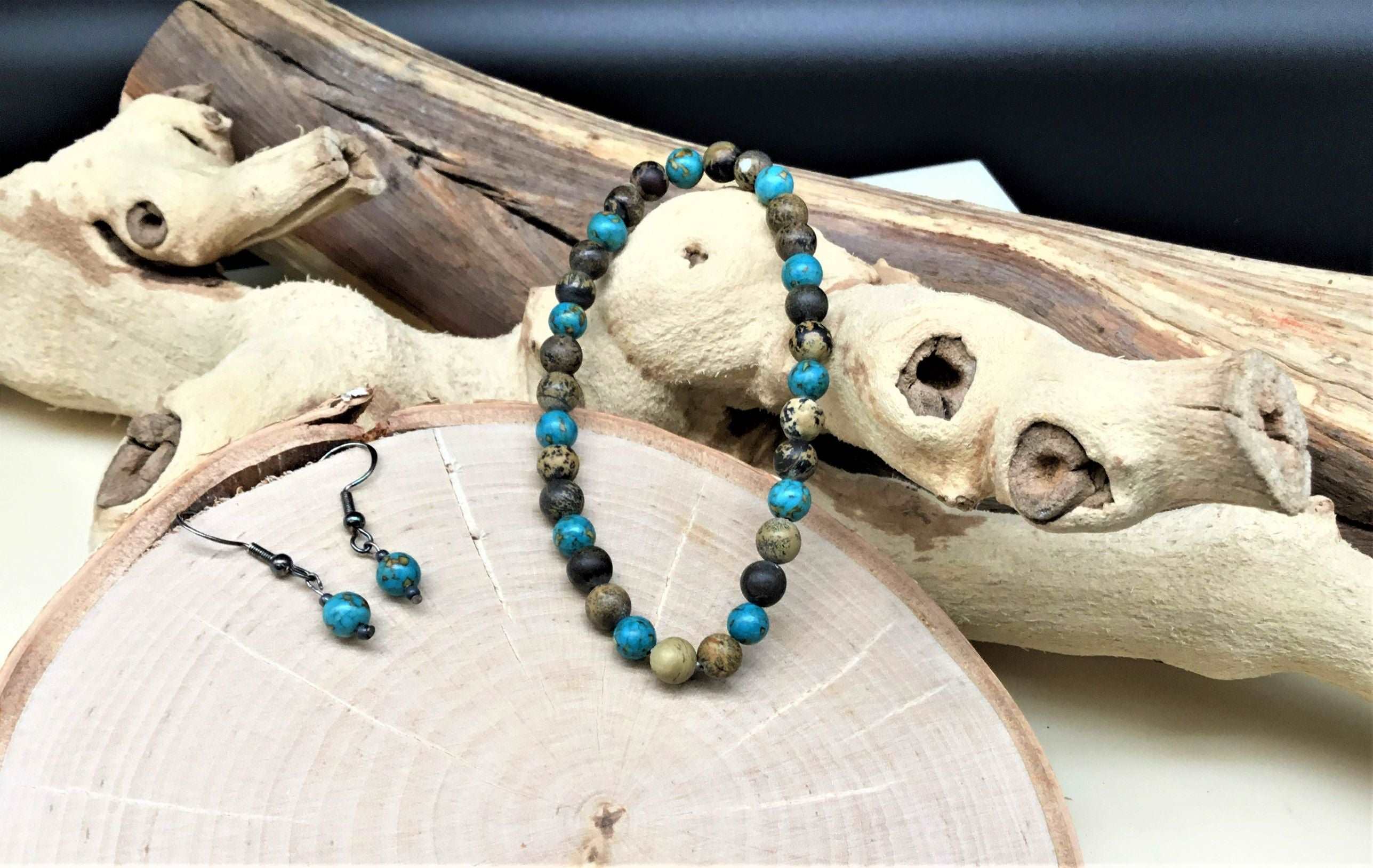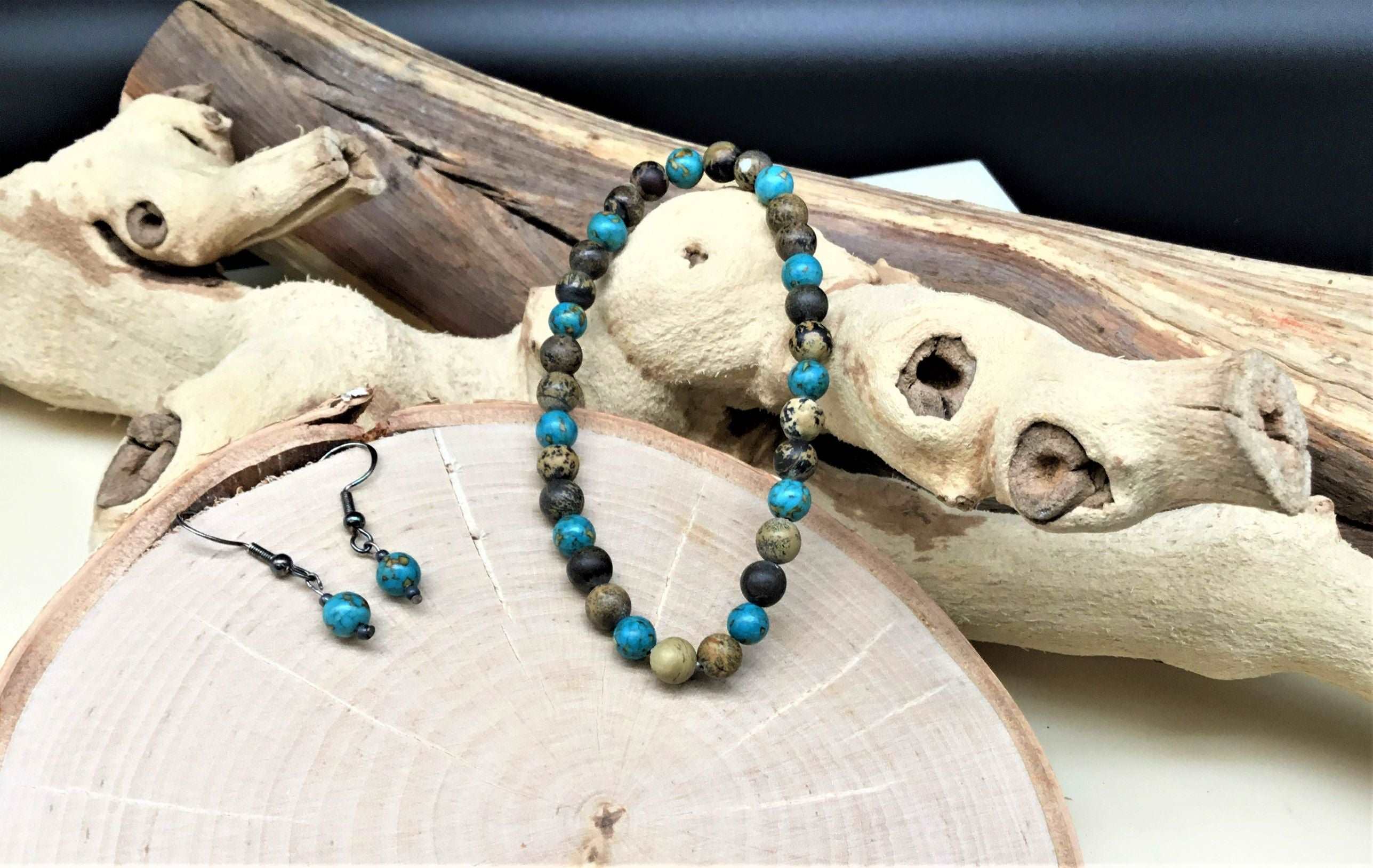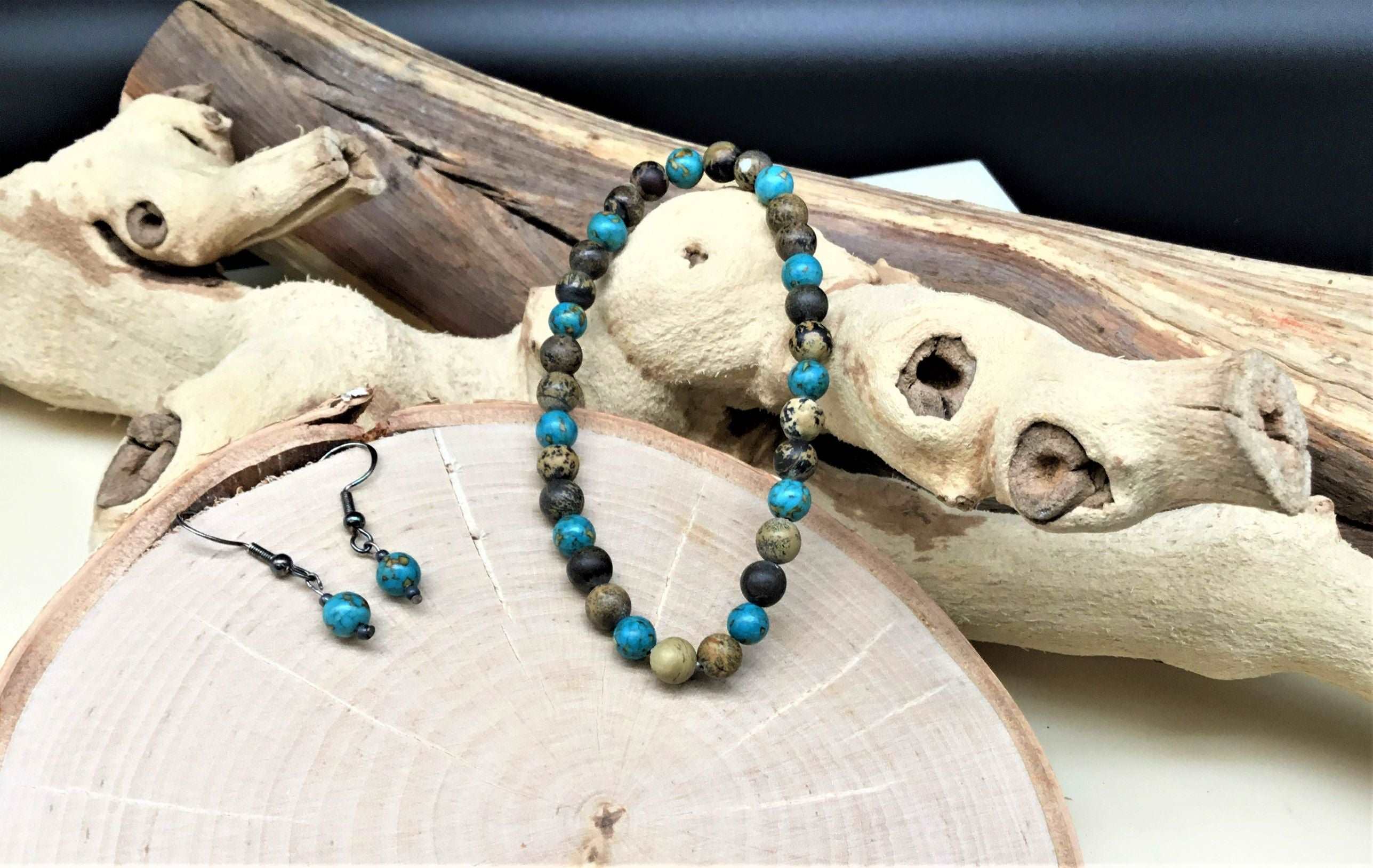 If you're a fan of the warm, earthy hues of the desert, you're sure to love the Desert Air jewelry set. This set features a bracelet made from a stunning blend of natural stones, including turquoise, picture jasper, black silk stone, and landscape stone, as well as a pair of matching turquoise earrings.
The bracelet is a true work of art, with each stone carefully chosen for its unique texture, color, and pattern. The turquoise beads add a touch of vibrant blue-green to the design, while the picture jasper and landscape stone add depth and complexity with their rich earthy tones. The black silk stone provides a bold contrast, creating a look that's both rustic and modern.
The bracelet is strung on a durable elastic cord, making it easy to slip on and off. The matching earrings feature a single turquoise bead mounted on silver-tone ear wires, adding a touch of elegance to the set.
Whether you're dressing up for a special occasion or just adding a touch of bohemian flair to your everyday wardrobe, the Desert Air jewelry set is the perfect accessory. The natural stones and earthy colors create a look that's both striking and versatile, making it easy to pair with a variety of outfits.
With the Desert Air jewelry set, you'll feel like you're carrying a piece of the desert with you wherever you go. The unique blend of natural stones and the attention to detail in the design make this set a true one-of-a-kind piece.